Decorating a home is one of those things that, simply put, is never done. The great thing is, even the little things make a difference, and with just small changes, you will make the space you live in more pleasant. Regardless of whether it is about decorating a new home or remodeling an existing one, everything must be comfortable, functional, and flawless so that you feel at home and enjoy every moment spent in it.
That's why we bring you a list of several tips and tricks with which you will quickly, easily, and, what is very important, efficiently arrange your living space so that it is perfect!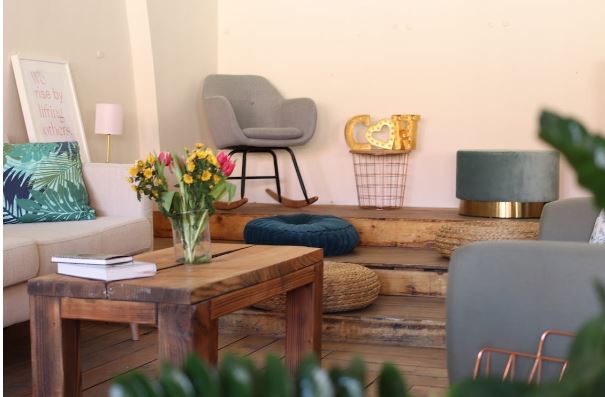 Home Insulation
Wall insulation contributes to a higher quality and more comfortable stay in the building itself, but the savings in the household budget are not negligible either. In addition to protecting the house from extremely cold winters and extreme heat, thermal insulation will extend the life of the building itself, which will better withstand temperature differences thanks to the insulation. The lack of insulation in a residential building, whether we want to admit it or not, is classified as a financial mistake that makes a hole in our wallets. As the folks at www.procrafthomeproducts.com quote, it is estimated that two-thirds of the homes in the U.S. are under-insulated, resulting in major energy loss. Since energy costs continue to rise, it is a wise choice to insulate your home. Investing in thermal insulation is a large item in the household budget, but in the long run, it is very profitable.
Choose Furniture Carefully
Gone are the days when a set of furniture was a marker of great interior design. Today, it's all about texture and character. Adorning with antiques, particularly wooden pieces, is an excellent way to make a house look expensive. You can mix vintage and newer pieces to create a space that is truly unique to you.
When decorating with wood, resist the urge to choose furniture of the same type or tone, as this can sometimes make the room look flat. Instead, opt for pieces with slight variations in color for a more sophisticated and polished look.
Wall Cladding
There are ideas available to cover any room in your home, from the living room to the bathroom. Additionally, it's a surprisingly cost-effective method to decorate, often more reasonable than wallpaper.
Although wall cladding is a far more traditional option, why not consider ceiling cladding? It can emphasize the height of a space, another technique that makes a home look expensive.
Lighting
No expensive-looking interior is complete without a chandelier, which doesn't have to be expensive in itself, which is vital if you're decorating a home on a budget. They are reserved for both modern and traditional homes.
Chandeliers are interior jewelry. A great way to enhance the look of your living room is with a magnificent chandelier, whether it's an ornate, rococo, gilded piece or a contemporary sputnik globe.
Staircases
Refinishing a staircase may seem like an unusual way to make a house look expensive, but new ideas can change the way people perceive your home.
The staircase is an integral part of the structure of any home and is the first thing you and your guests see when you walk inside, so it is crucial to guarantee that your entrance is impressive. A custom staircase is a perfect way to transform a space from something that was once "tired" into a place that is elegant and welcoming.
Allow yourself to be inspired by the latest trends in the field of stairs, but always stick to a design that matches the period of your home and the existing interior design.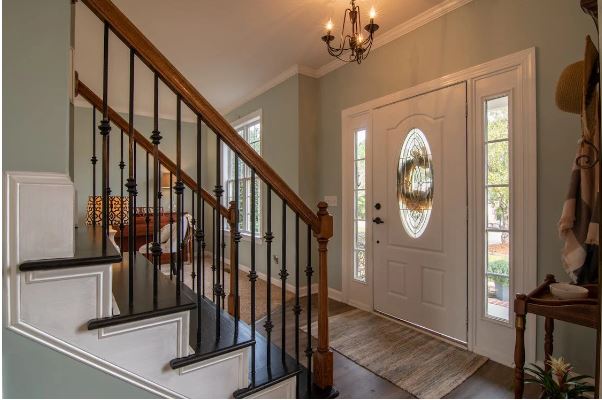 Keep the Cables out of Sight
We live in a technological world, and cables will likely be in every room of your home, from the TV in the living room to the appliances in the kitchen to the charger in the bedroom. However, even the most elegant room will look desperate due to a tangle of stray cables. To achieve the expensive look of the house, it is necessary to reduce this source of visual clutter as much as possible.
If you have a TV on the wall or are thinking of TV ideas, consider running the cables through the wall for a seamless look. Then hide peripherals in cabinets or adjacent cabinets to continue the wire-free aesthetic.
For device chargers, consider a wireless option. One cable can be tucked behind a chest of drawers or a nightstand, and the docking station will provide a simple, minimalist way to charge all your devices without all the cables.
And finally, one of the best ways you can make your house look expensive is with your decor. To bring life to a room, use the power of color. A fresh coat can make a significant difference.