Simple storage solutions
It's time to pack away the last of your warm weather wear as we transition into another cold winter. But now that we're "home" more often and our homes serving more functions than
normal right now, space is at a premium and you may not have many places left to store things in an organized way.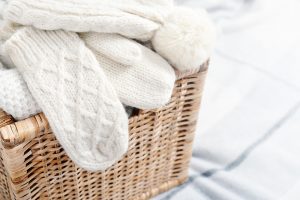 Winter wardrobe
When using and storing winter gear like scarves, hats, mittens and other knits, it's important to ensure they have air circulation. Many of these fabrics are at risk of being put away damp, which can cause odours if stored in plastic bins or airtight containers. An easy solution is to purchase a rolling rack with wire baskets. Each member of the family gets their own basket shelf, and the open-wire design allows air to flow and items to dry. If you buy a rack on wheels, it can be easily stored in your hall closet and wheeled out when needed.
Winter footwear
Make sure to protect your floors from salt or water damage caused by wet footwear. Keeping your outdoor shoes on a plastic boot tray may be one of the simplest and most cost effective winter storage tips. Additionally, shallow plastic bins can be placed on the closet floor, perfect for organizing winter footwear that comes in various heights and sizes.
Winter car storage
From ice scrapers to extra gloves, chances are you've got a variety of seasonal accessories that are loose inside your vehicle. Try using collapsible organizers with multiple compartments to
keep all your items in one place. This will help declutter your cargo space and prevent items from rolling around while driving. Any low-cost storage bins will do the trick, but if they are collapsible you can easily hide them under the seats when not in use.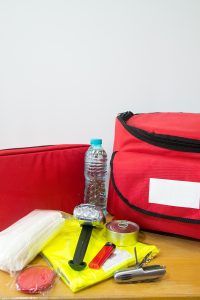 Storage solutions come in a wide variety of shapes and sizes to meet your needs, but they also come in a variety of price points. Organizing your home for the winter doesn't need to break the bank, so try your local discount retailer where you can find quality items for less.