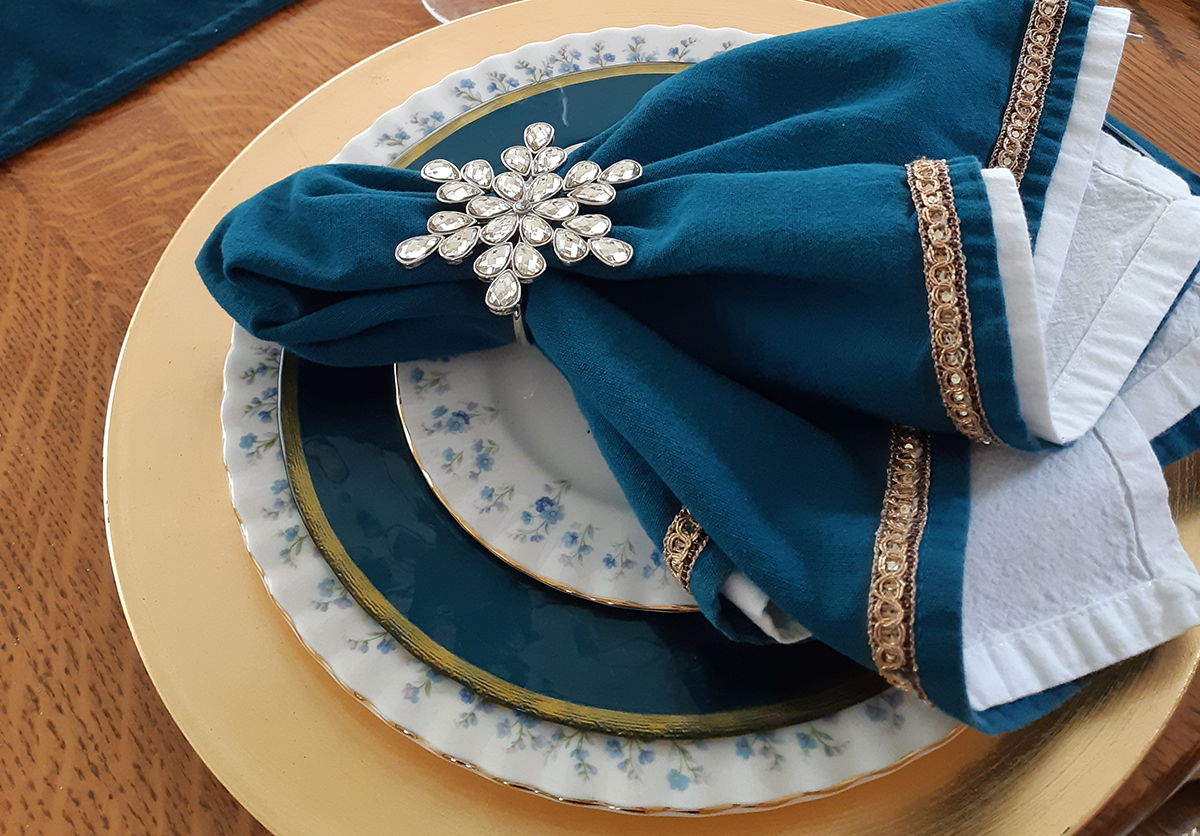 Lifescape
By Janet Armstrong, Certified Interior Designer, CAPS
Create your own unique tablescapes
It is that busy, exciting, hectic and stressful time of year when the 'to do' list is never-ending, and our calendars are filled with parties, dinners and visits with family and friends. But, of course, all of this is leading up to the 'big' day and if you are entertaining, you are likely giving consideration to your dining room and how to make the table festive and practical for all of your guests.
While some of us may have Christmas china, many of us do not have a set of dishes specifically for the holidays. However, one of the joys these days is the range of colours, patterns and styles available to us for holiday decorating. We've all seen the purple, white and blue trees or the neon coloured — such a fresh, vibrant change! The result is, it is now possible to coordinate table linens, decor and accessories with your dishes and serve ware regardless of their colour and pattern.
Before setting your table determine how many guests you will be hosting. How many are adults and how many are children? Will the meal be served buffet-style, or will it be table service? Do you require one table or two? These considerations are important as they help you determine what space you have available on your table for dishware and decor.
Next consider what linens you are going to use. A tablecloth brings a more formal look to the space while table runners provide a more casual vibe. Runners can be placed lengthwise or depending on their length, can be laid cross wise on the table. For a chic layered look, consider layering table runners over a tablecloth.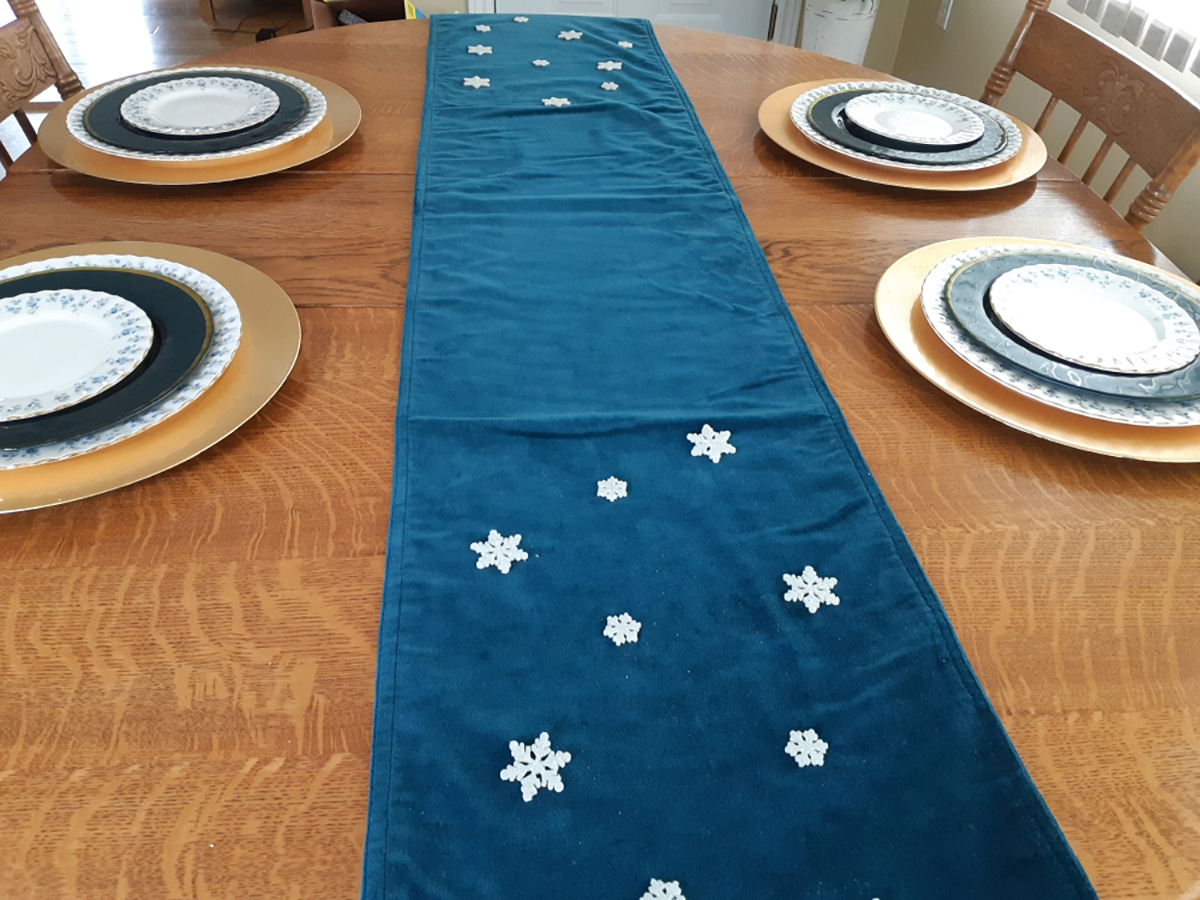 While placemats have long been the usual addition to our dining tables, I like chargers for the touch of elegance and depth they add to the dining table and the way they anchor each place setting. Available in round or square, as well as a variety of finishes and colours, the charger you select depends on how it will show off your dishes. Rather than just having a salad plate and soup bowl on the charger which is the traditional approach, bring additional depth and visual interest by layering all needed dishware on the charger. Interspersing complementary solid colours or using mismatched pieces brings a chic, unexpected and playful touch to the table and allows additional colour and pattern to be included.
Finish off your place settings with napkins — linen — not paper! I love that napkins are now available in a wide range of patterns and textures including seasonal words and quotes — much more fun and festive! One of the looks I love is layering two napkins together. Casually laid on an angle across the place setting, the result brings additional shape and form to your table. For a festive table I like to use napkin rings with some sparkle and shine: they are like jewellery for your table and enhance the celebration.
The shape and size of your table and style of serving will govern the shape and size of your centrepiece. A centrepiece should incorporate the colours of your dishes and linens and contain items of various heights to provide scale and form for a more visually pleasing display. And be sure to include items that have visual and intrinsic texture for movement and vitality. For any festive celebration, candles are a 'must-have' for the soft warm light they provide. For a centrepiece that can extend beyond the holidays and into the new year, consider using items that are not specifically holiday specific. For example, use trees, snowmen, snowflakes, florals or perhaps a deer. Table-scatter adds a final addition of sparkle and texture to your holiday table. Look for table-scatter that is flat to ensure dishes sit properly and spills are avoided.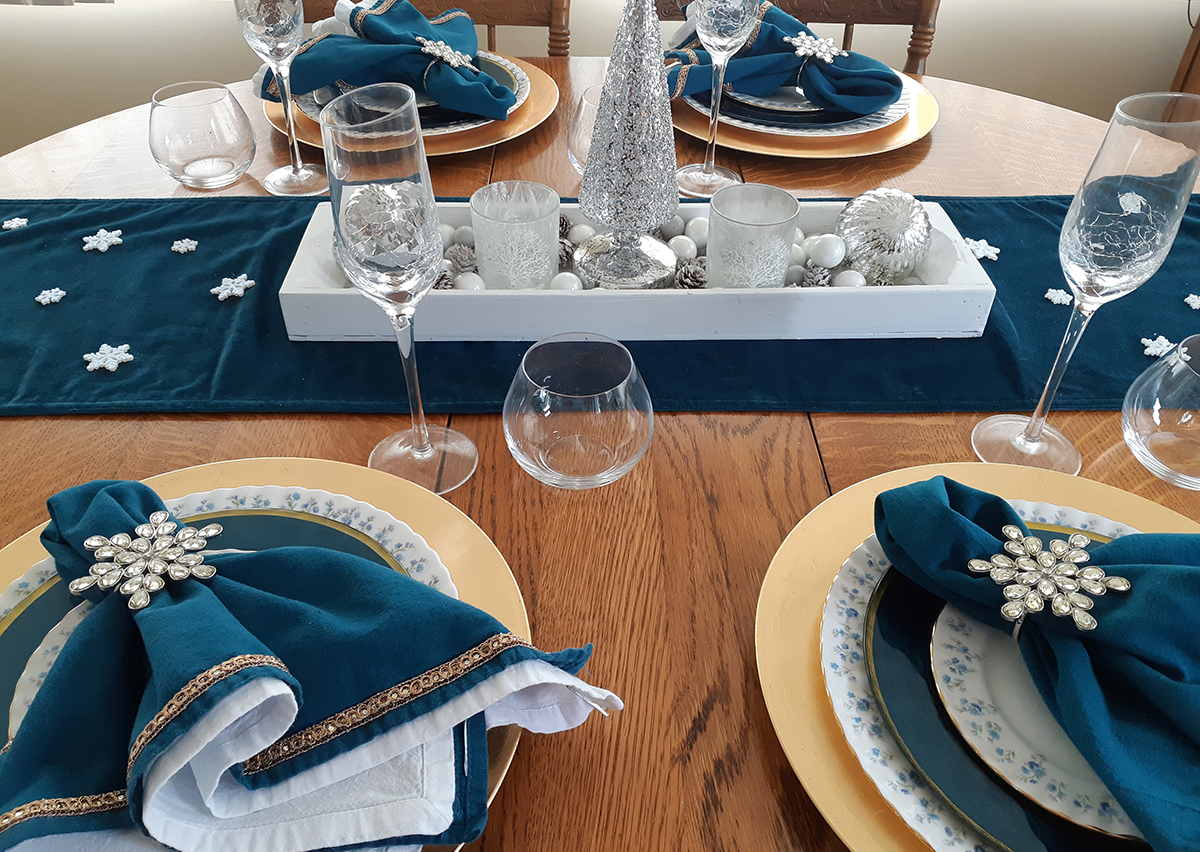 Setting a beautiful, festive table is easily achieved by layering-in each element and including colour, texture, shape, form and texture. As the crowning touch to a day of celebration, a beautiful table and the conversations that take place around it, will create more memories for family and friends alike. Somehow a beautiful table makes the food taste even better, don't you agree?
Janet Armstrong (simplyswankdecor.ca) is a graduate of the Interior Design Institute of Canada, CAPS (Certified Aging in Place Specialist) and a Director and Membership Chair with the Board of the Decorators and Designers Association of Canada (DDA Canada).