Many individuals dream of having a beautiful house interior, but obtaining it can be difficult. Decorating your home involves significant thinking and planning to ensure that the things you select not only look well together but also suit your lifestyle and demands. However, there are some sensible interior design ideas that will help you create a welcoming and elegant home without breaking the bank. We'll go through these suggestions and offer recommendations on how to make your house seem its best.
Hire Professionals For Expert Guidance
If you're unsure about what furniture will be the best fit for your home, hiring a professional can be an invaluable asset. Home décor professionals have in-depth knowledge of design principles and trends, which allows them to recommend pieces that will perfectly match your style and needs. Not only that, but they may also help you find affordable options that look great without causing significant damage to your wallet. Professionals in the domain of home renovations will be able to help you make the most of your limited budget and even provide advice on how to best arrange your furniture. And, they'll be able to recommend accessories, wall hangings, and more to bring out the best in your home.
Shop Around For Bargains
Furnishing an interior can quickly become expensive, especially if you're looking for high-end items. Fortunately, there are plenty of shops where you can find great deals on quality décor pieces without having to break the bank. Try visiting thrift shops or consignment stores in search of vintage furniture that still looks amazing after years of use. Alternatively, consider shopping online – many websites offer discounts on their products and sale events throughout the year. The key is to be patient and wait until the right piece comes along at a price that fits your budget.
Mix And Match Different Styles 
When it comes to furnishing your home, don't be scared to mix and match different designs. Don't be afraid to experiment with diverse items to create an intriguing and distinctive atmosphere that represents your individuality. For example, you may combine a mid-century modern couch with an antique armchair, or you could choose contemporary items with vivid colors and patterns. Combining several styles will help you develop a one-of-a-kind appearance that will wow your visitors.
Declutter First
Before you even think about buying new furniture, it's important to declutter your home first. Removing unnecessary items can help create more space and make the room look bigger. Assess each piece of furniture in the room and determine whether or not it still serves a purpose – if not, get rid of it! This will also give you a better idea of what size and type of furniture will best fit in the room.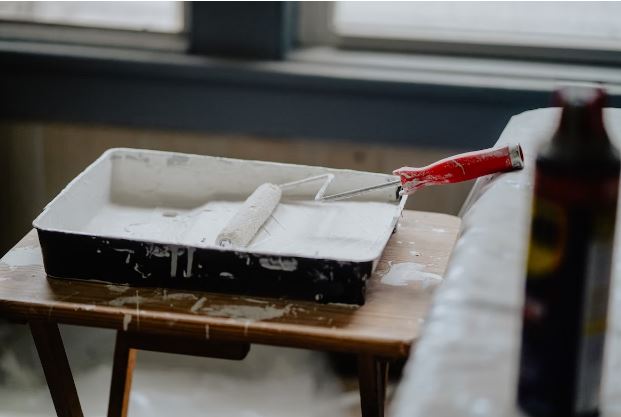 Ultimately, furnishing your home is a personal process that should represent your lifestyle and preferences. Following these helpful recommendations should assist you in creating a lovely house while staying within your budget. Remember to browse around for the best deals, contact specialists for expert advice, mix and match different designs, and declutter beforehand to ensure everything looks flawless!