For seniors, staying active is important for both the mind and body. You might not be able to do as much as you used to, but that doesn't mean you have to give up your outdoor cooking hobby altogether. There are plenty of things you can do to make the process easier on yourself and still enjoy great food. Here are four tips on what you need for outdoor cooking to help you out.
An Outdoor Kitchen 
A good outdoor kitchen starts with a great grill. If you're going to be cooking outdoors, you need a grill that can handle the elements. Look for a grill that is made of stainless steel or cast iron with a heavy-duty build.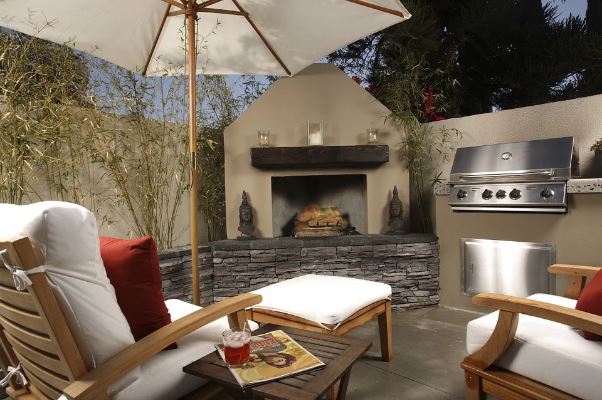 You'll also need a good set of cookware. Look for pots and pans that are made of materials that can withstand high heat, like cast iron or enameled steel. If you don't know how to start your outdoor kitchen project and are wondering about the cost of it all, you should do some research online first, and consider hiring professionals for the project. After you've decided what you want and how much you can spend, start planning where everything will go. 
Make sure to measure out your space and the equipment you'll need so that everything fits perfectly.
Building an outdoor kitchen can be a great way to enjoy your backyard, entertain guests, and get the most out of your home's outdoor space. With a little planning and some elbow grease, you can create an outdoor kitchen that will be the envy of your neighborhood.
Additional Appliances
Outdoor cooking can be a great way for seniors to enjoy the outdoors while still being able to prepare their own meals. There are a few things that you will need to have in order to make sure that your outdoor cooking experience is a success.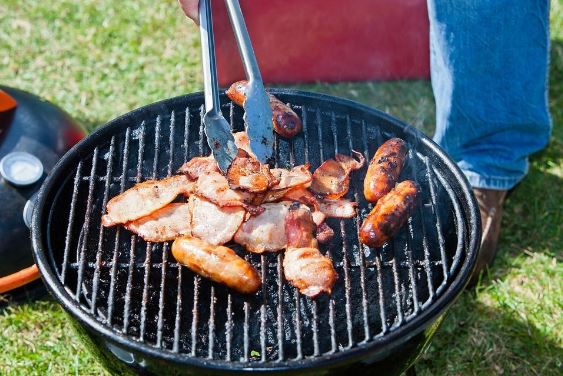 One of the most important things that you will need is a good quality grill. There are a number of different types of grills available on the market, so it is important to do your research to find one that best suits your needs. If you do not have a lot of space, you may want to consider a portable grill.
Another appliance that you will need is an outdoor stove. These come in a variety of different sizes, but most have at least two burners. This will allow you to cook multiple meals at the same time so that you can easily keep track of your meal's progress. Many outdoor stoves also come with a warming shelf on the side, which can provide additional warmth for your food items as they finish cooking.
For seniors who do not want to use their outdoor stove all the time, they can find portable grills designed especially for them. Most of these grills are made from aluminum or stainless steel and come with legs to support them when not in use. When using these portable grills, you must find ones that have removable legs so that you can easily store them away when not in use. It is also a good idea to purchase a full-sized grill cover so that your equipment stays protected while you are away from home.
Great Recipes 
Outdoor cooking is a great way for seniors to enjoy the outdoors while still being able to prepare their own meals. There are a few things that you need to have to make outdoor cooking successful.
The first thing you need is a great recipe. There are many resources available online and in cookbooks that specialize in outdoor cooking. Make sure to choose a recipe that is easy to follow and that you have all of the ingredients on hand.
Positive Attitude
Another thing you need is a positive attitude. Outdoor cooking can be a lot of fun, but it can also be challenging. If you approach it with a positive attitude, you will find that it is much easier to stick with it. Also, you'll need some patience. Outdoor cooking can sometimes be slow, so it is important to have some patience when you are first starting out. Do not give up if the results are not what you had hoped for – just keep at it and eventually, you will get better.
Outdoor cooking can be a great experience for seniors, but there is no reason that they cannot enjoy it as well. With a little effort and planning, outdoor cooking can turn into a fun way to spend time together with loved ones.
Cooking outdoors is a great way to enjoy the summer weather. If you're a senior citizen who loves to cook outdoors, here are four things you need to have. With these tools, you'll be able to cook your favorite meals outdoors all summer long.