If you've got grandkids or other youngsters on your holiday shopping list, you can't go wrong when you choose toys from Melissa and Doug. These classic, well-built playthings  inspire open-ended thinking and encourage kids to see new possibilities. Offering countless ways to play, these products — ranging from developmental toys, puzzles and games to active play items, puppets and puppet theatres — inspire free play, creativity, imagination, learning and discovery. And those are precious gifts to give a child!
Here's a brief sampling of some of the products. See tons more www.melissaanddoug.com.
#countlesswaystoplay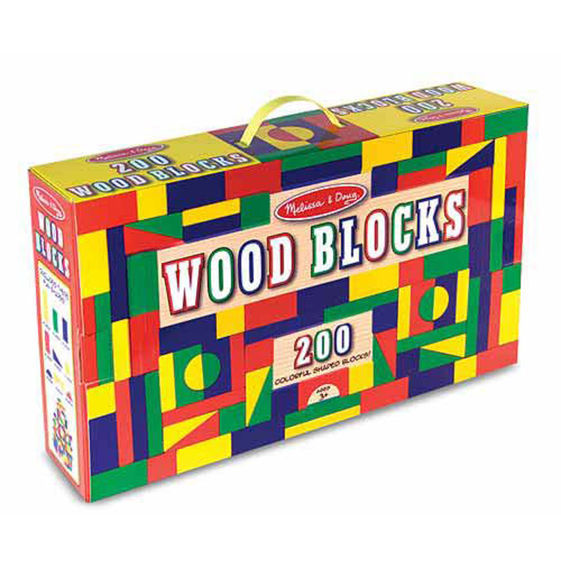 This classic set features 200 blocks in four colors and nine shapes for your little builder to stack, build, and knock down! Bright, non-toxic colors add to construction and sorting fun.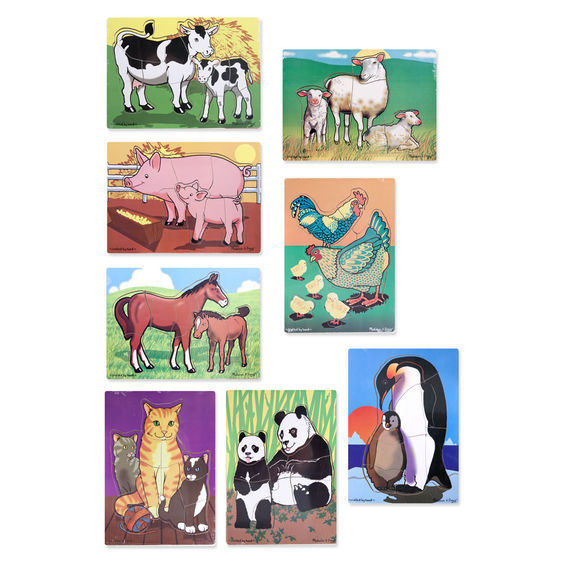 Mothers and Baby Animals Puzzle Set
See adult animals care for their young with this wooden jigsaw puzzle set featuring eight colorful animal families. Set of 8 puzzles, each with 7 – 13 pieces, will help children develop hand-eye coordination.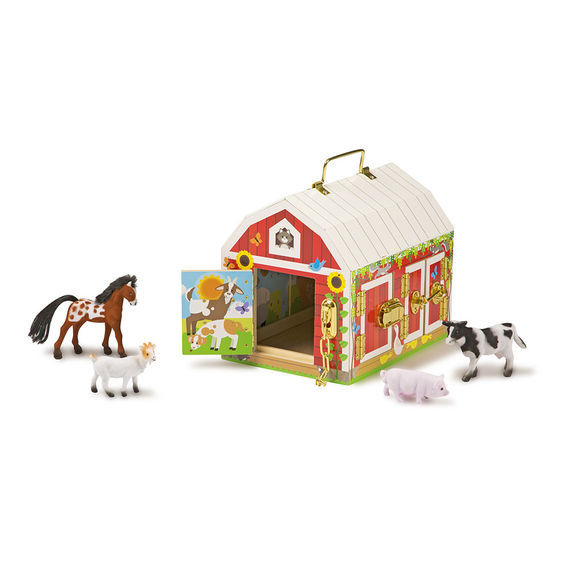 Latches Barn

Unhook the latches to open the barn doors and see who is inside, then close the doors and buckle up the barn again! This beautifully crafted sturdy wooden barn is brightly painted both inside and out. It features six brass-hinged doors with working latches and locks, and pictures of farm animals on the inside of each door. There's even a brass handle on top to take the fun wherever kids go! The set comes with four approximately three-inch-tall flocked play figures – a cow, a pig, a goat, and a horse – that fit in the barn. Great for fine motor development, as well as color and animal recognition; encourages creative play.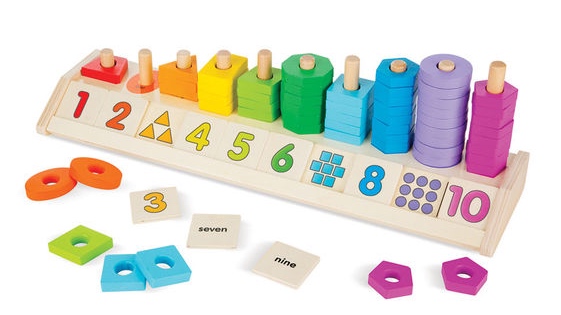 Counting Shape Stacker

This sturdy wooden stacker is jam-packed with exciting details that appeal to a child's natural curiosity about colors, shapes, and numbers! Encourage early math skills with the 55 shape pieces and 10 number tiles ("One rectangle plus one rectangle makes two rectangles. If we add one more, how many rectangles do we have in all?"), or help develop word recognition by identifying the shape names printed on the board and the numbers spelled out on the back of the tiles. This classic toy for ages 2+ is an educational powerhouse!
It's also worth noting that Melissa and Doug are real. Real people and real parents who have raised six children. So not only are these toys rigorously safety-tested, they're also kid-approved.
#melissaanddoug