Editorial and Photos by STEFFEN PLOEGER
As people get older, their style in furniture and decor may change. This can include parts of the home that you wouldn't expect. Window blinds and shades are such items that require more consideration as people age, because of the affect they can have on overall comfort. One of the main issues that they come across is the fact that window coverings can be heavy and difficult to maneuver or operate for many individuals. Senior citizens are especially prone to struggling with shades and blinds because of decreased mobility or even arthritis. What makes this so frustrating is that they once didn't have to think twice about it and it has now become an ordeal.
Another issue surrounding windows is the effect that they have on the overall temperature of the house. Whether it is due to a draft, or because of the opposite problem and letting in too much sunlight causing a greenhouse effect, windows have the power to make a room uncomfortable. Luckily there are options for both temperature regulation, as well as easy to use. Often the features can be found together.
Motorized Shades
Motorized shades operate exactly the way that their name would suggest. They are blinds that can be controlled by a remote. It simplifies the closing and opening for people who have lost agility in their wrists or experience pain the area, whether due to age, injury, or arthritis. Among motorized shades there are different options available to suit each individual's needs. The most affordable route are battery powered shades. They don't require wiring which makes them the easiest to install. Their performance is reliable and they are easy to use as well as maintain. Some can even run off the same battery for three years before needing a replacement.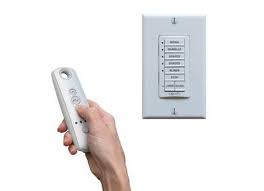 The other option are  wired shades. They operates by lines that are run to each individual shade and then all connect back to a central control system. They are then controlled by a remote controller that tells it to open and close according to what the housekeeper wants. Wireless shades operate with the same principle in mind. The difference is that they are, of course, wireless. Wireless shades are connected to a controller via a network. Both of these options are reliable and are around the same price point.
Cellular Shades
Cellular shades are a window covering option that are made from lightweight and soft fabric. It is cellular shades' material that differentiates them from traditional blinds made of hard materials like wood and plastic. This also is what makes them energy efficient. Their soft materials form honeycomb-like shaped compartments. These compartments that can come in varying layers trap air to provide insulation for windows that let through a draft. This is an energy efficient technique to help save some money on energy bills; the more layers that there are directly related to the effectiveness of the cellular shades. These shades come in single, double, and triple layers, and are a great option for oversized and bay windows. Automated window coverings of this kind are available for home use and work well together. It allows homeowners the option to open to shades when they feel like it, making it ideal for climates with four season.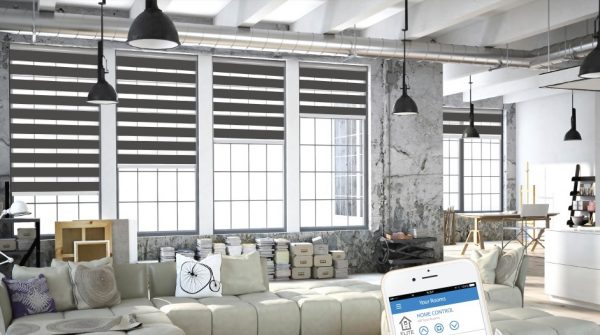 Solar Shades
Solar shades are a great option for warm climates and windows that get a lot of sunshine. They protect buildings from UV rays and are effective tools in homeowners regulating the temperature of their home. Solar shades block the rays without hiding the view. They are often sheer with a privacy liner so that people passing by the house cannot see in, while those in the house are able to see outside. They are most effective with large windows that create allow in a lot of heat are perfect for summer homes that have a great view that should not be covered up. Solar shades are energy efficient, cooling down homes without artificial means. Motorized solar shades are also a popular option for many of those who choose to install them. The advantage of the motorized ones is the control over when the benefits of the shades are utilized and when to enjoy a fully open window.