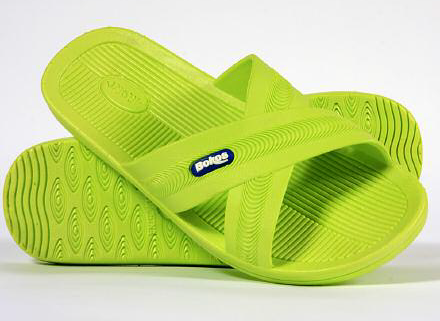 Bokos
With so many sandals on the market, this one will soon become your new favourite. These ultra-durable, easy to clean, anti-slip sandals that come in a variety of colours and sizes for men and women are perfect for wearing after a workout, around the pool, on the boat, on the beach and around the campsite. Bokos are constructed using non- porous rubber material, which helps block out dirt. This material also helps eliminate odour to keep your Bokos smelling fresh, even when you're not. See more at bokosusa.com.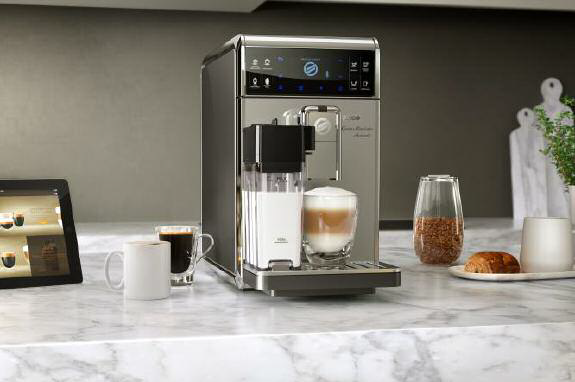 The Saeco GranBaristo Avanti is a fully connected, automatic espresso machine for home use. Choose from 18 drink options prepared from your tablet, including a well- rounded filter coffee, perfect cappuccino and many more coffee specialities.The machine features white display for easier-to-read control and one-touch buttons. Available at Hudson's Bay and other home retailers.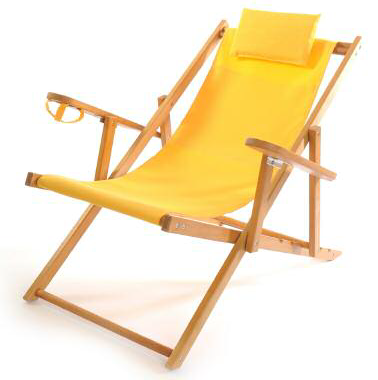 Cape Cod beach chair
Cape Cod beach chairs are a must-have for all beach, lake and pool-goers as the weather starts to heat up.With more than 20 options, there's a Cape Cod beach chair for everyone.The chairs are made with weather-resistant materials and are light-weight for carrying.Choose a beach chair with a unique mix of fabrics and/or exotic specialty wood frames.You can even customize your new beach chair with embroidery of your initials, your name or your favourite vacation spot. Chairs also come in smaller sizes for children. For more information, check out capecodbeachchair.com.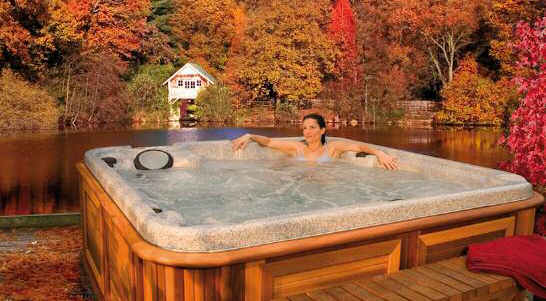 The hot life
Hot tubs are a great way to escape in any season, but summer can be one of the most enjoyable times for
a hot tub. With many new and innovative features available, hot tubs have become easier to care for with
increasing energy efficiency and more benefits for users.Whether it's your own backyard oasis for family
and friends, or a therapeutic retreat for you, hot tubs offer many benefits. Automated water treatment does not have to be a burden for hot tub owners. Technology advancements such as built-in chlorine generators and automated testing and dosing have made water maintenance convenient and easy.To keep energy costs down and to minimize your environmental footprint, energy efficiency is becoming increasingly important in hot tub design. Chromatherapy, or colour therapy,where coloured lighting changes the overall look of the water to help calm and rejuvenate the body, is a growing trend. Hydrotherapy water massage has also become a major benefit in owning a hot tub as it can improve circulation, decrease joint pain, and accelerate the body's natural healing process. For more information on hot tub trends and for a full list of Arctic Spas products, see arcticspas.com.

Sandals with sole
The classic Sole Sport Flip is comfortable, versatile and water- friendly.Wear them to the beach, pool, park, or at home. This line features a cushioned, synthetic strap, and an ultra-soft polyester liner, providing customized comfort for the every day. Consumers have commented that the design can be particularly helpful for planters, heel spurs, equinus ankles, arthritis and arch problems. See more at yoursole.com. ■
Compiled by R. Legault.
PRICES AND PRODUCT AVAILABILITY MAY VARY.
COYLE PUBLISHING ASSUMES NO RESPONSIBILITY FOR THE QUALITY OF THE PRODUCTS THAT ARE PRO- MOTED IN THIS COLUMN, NOR IS IT RESPONSIBLE FOR CUSTOMER SERVICE-RELATED ISSUES THAT ARISE FROM INTERACTIONS WITH THE COMPANIES PROMOTING THESE PRODUCTS.