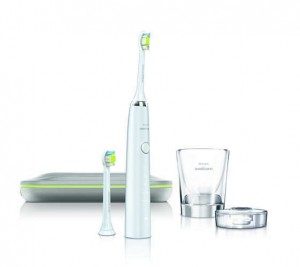 Most of us are starting to put together our shopping lists for Christmas gifts. Wouldn't it nice this year to actually get your significant others personal items they would be happy to receive? To get them gifts they would use and appreciate daily? You're in luck! Philips has you covered!
Who doesn't want whiter, healthier teeth? We all want a bright, clean smile. And everybody or anybody on your list will be happy with the Philips Sonicare DiamondClean Sonic electric toothbrush.
The Philips Sonicare DiamondClean Sonic electric toothbrush features five modes, two brush heads, a glass charger and a USB travel charger. Compared to a manual toothbrush, it's up to ten times more effective in removing plaque from hard to reach places. It provides optimal cleaning between teeth and along the gumline for improved gum health. You'll notice results in just two weeks.
The DiamondClean toothbrush heads have diamond shaped bristles to gently remove surface stains and plaque. Staining from coffee, tea, red wine, cigarettes and tobacco can be gone in just one week.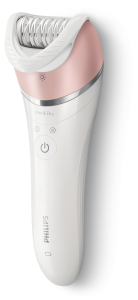 For legs, body and face, the Philips Satinelle Advanced Wet & Dry epilator features eight accessories offering personalized and convenient solutions that will be a welcome part of an individual beauty routine. It can be used both wet and dry; it's cordless and rechargeable; and its  s-shaped handle design make it easy to use and achieve effortless, long-lasting results.
Accessories include a bikini trimmer head and bikini trimmer comb, a shaving head, trimming comb, facial area cap, delicate area cap, massage cap and skin stretcher cap. The extra wide epilation head achieves optimal hair removal in each stroke for ultra smooth results. Hair is removed without pulling the skin and even fine, flat-lying hair disappears.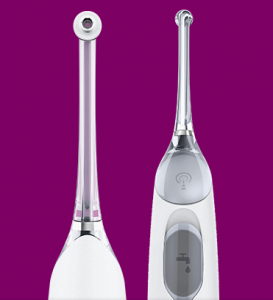 Do you have loved ones who hate to floss? Who want gums that feel, look and are healthy? The new Philips Sonicare Airfloss Pro is exactly what to get.
A unique interdental cleaner, the Philips Sonicare Airfloss Pro reaches places your toothbrush can't. If you don't floss regularly, AirFloss Pro will provide everything you need for improved gum health. In three simple steps it delivers bursts of air and liquid micro-droplets to remove plaque and improve gum health.