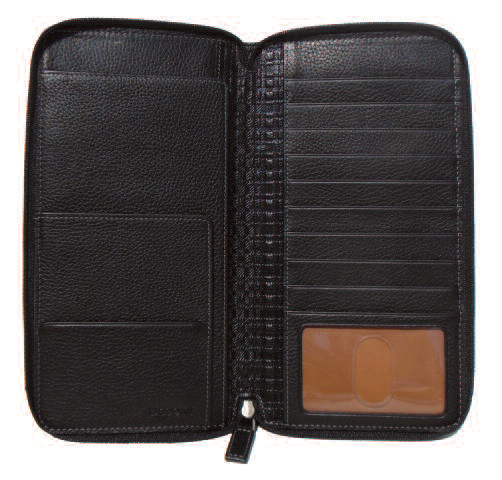 Product manifest
Keep your identity safe and stylish with Tyler Tumbled RFID Zip Traveller by Bonconi. Handcrafted with Italian Milan-style grained calfskin for a sublime Euro-sleek profile, this case features RFID-blocking protection gives frequent, world travellers plenty of ways to organize essentials. An outside access pocket keeps boarding passes handy. www.boconi.com.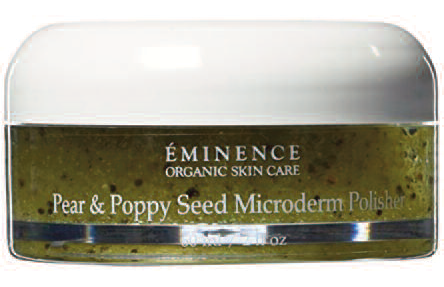 Organic packed skincare
With the falling leaves comes some of your favourite things: pumpkin spice lattes, sweater weather, apple picking, and nights by the fire.This year, get your skin in the spirit of the season with the Pear and Poppy Seed Microderm Polisher from Éminence Organic Skin Care. Packed with seasonal ingredients like green apple, walnut, and pear, this all-natural skin care treatment is perfect for a pampering night in, when the temperature starts to drop.This gentle exfoliating masque buffs away dead skin cells, polishing skin to perfection. Pear and apple pulp infuse your skin with bioflavonoids and antioxidants, washing away roughness to leave behind a rosy complexion. Improves the appearance of skin clarity and texture while infusing skin with nutrients for a healthy looking glow. www.eminence.com or www.BuyNaturalSkincare.com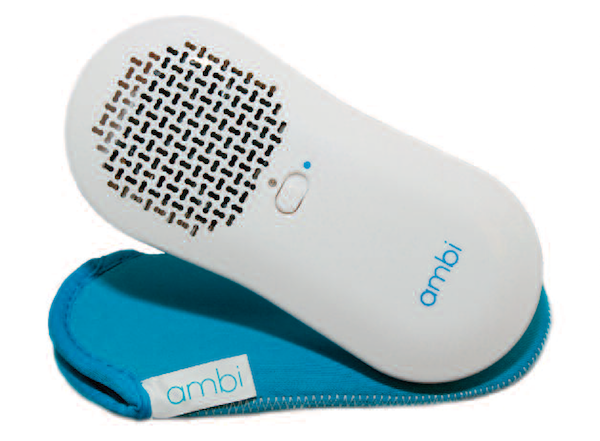 Cool effect
This product is like an ice cube without the mess. It is a cooling device with a smooth, contoured metal plate designed to be applied to the back of the neck, forehead, and other locations on the body to provide cold therapy when and where you most need it. Within 30 seconds of pressing the start button, the plate will cool to 10 degrees Celsius.When applied to the back of the neck, it triggers a response from the hypothalamus (the part of the brain that controls body temperature) in the brain, which stops or reduces the effects of a hot flash and ensuing hot sweats. Easy to carry and battery operated. www.myambi.com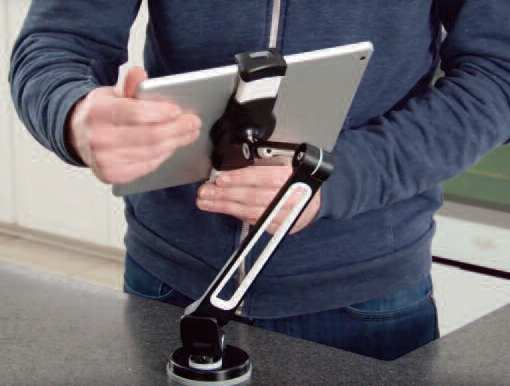 Hands-free
This support arm holds tablets, e-readers and smartphones at a convenient distance while you're in the kitchen or workshop. It offers a fluid range of motion comparable to the human arm: it lets you pivot, rotate, extend, retreat, raise or lower the screen until it is positioned exactly as you want. A suction- cup base is for use on any smooth, non-porous surface such as a counter or table top. www.leevalley.com ■
PRICES And AVAILABILITY of Products MAY VARY. COYLE PUBLISHING ASSUMES NO RESPONSIBILITY FOR THE QUALITY OF THE PRODUCTS THAT ARE PROMOTED IN THIS COLUMN, NOR IS IT RESPONSIBLE FOR CUSTOMER SERVICE-RELATED ISSUES THAT ARISE FROM INTERACTIONS WITH THE COMPANIES PROMOTING THESE PRODUCTS.