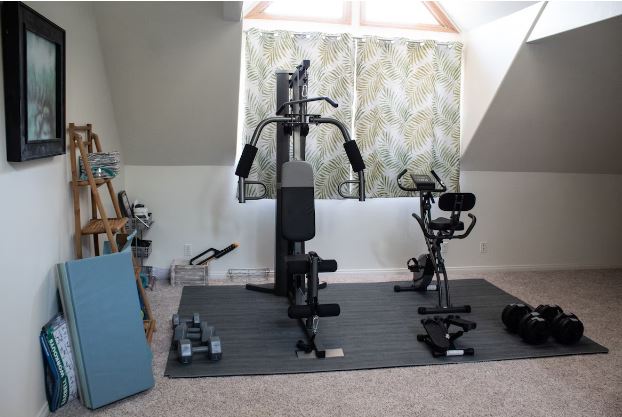 When it comes to getting in shape, there are a lot of options out there. You can join a gym, go for runs outdoors, or invest in some home fitness equipment. Each has its own set of pros and cons, but one option that is often overlooked is building your home gym. One of the biggest benefits of having a home gym is convenience. You can work out whenever you want without having to leave your house. This is especially helpful if you have a busy schedule or live in a cold weather climate where outdoor exercise isn't an option. With a home gym, you have total flexibility when it comes to working out –  you don't have to worry about gym hours or class times.
But before you start buying up all the latest fitness equipment, there are a few things you should keep in mind. Therefore, in this article, we'll cover the basics of how to set up a home gym, what equipment you'll need, and some exercise ideas to get you started.
Consider Your Space
The first step in building your home gym is to consider the space you have available. You don't need a lot of room, but you should think about how much equipment you want and whether or not it will fit in the designated area. Make sure that the space is clean, well-ventilated, and has enough lighting for safe exercise. If possible, try to place it away from other activities so that you can stay focused on your workouts.
Depending on the size of your space and the amount of equipment you have, it might be helpful to organize your home gym into different areas. For example, one area could be for strength training with dumbbells and resistance bands, while another area can be used for cardio exercises such as jumping rope and running on a treadmill.
Choose Your Equipment Carefully
Once you have a plan for the layout of your home gym, it's time to start thinking about the equipment. Start by making a list of the items that you want, then research each one to find out which would be best for your needs and budget. You don't need to spend a lot of money, but investing in quality pieces will ensure that they last longer and give you better results. Some basic equipment that everyone should consider include:
Dumbbells or resistance bands (for strength training)

A jump rope (for cardio)

An exercise mat (for stretching or core exercises)

A stability ball (for balance exercises)

A treadmill or stationary bike (for cardio)

A pull-up bar (for upper body strength training).
When buying exercise equipment, be sure to find a reputable source and make sure it comes with a warranty. As seen at https://strengthwarehouseusa.com/ you can find quality, name-brand products in one place online, and have it shipped directly to your door. Some items may even qualify for free shipping, and you may even get a trial period so you can return them if they don't meet your needs.
Consider Your Budget
Finally, before you start buying equipment for your home gym, take a minute to consider your budget. Everyone's situation is different and there is no one-size-fits-all answer when it comes to how much you should spend on the fitness equipment. If you are just starting, it might be best to invest in some basic pieces of equipment that will meet your needs without breaking the bank. You can always add to your collection as you become more comfortable with working out and start seeing results.
On the other hand, if you have a larger budget or want more advanced options for your home gym, consider purchasing quality and name-brand items as these will last longer and provide better results. It's also a good idea to factor in the cost of maintenance for any equipment you buy, such as lubricants for treadmills or replacement parts for weight-lifting machines.
Add Some Mirrors and Music
To make your home gym as enjoyable and motivating as possible, consider adding some mirrors and music. Mirrors can be particularly helpful for monitoring your form when you're doing certain exercises, while music can help to keep you motivated and energized throughout your workout. Setting up a good sound system or using Bluetooth headphones is an easy and effective way to add some ambiance to your home gym space.
Depending on your budget and available space, you can even add a flat-screen TV or projector to your setup. Watching an exercise video or catching up on the news during your workout can make it more enjoyable and help prevent boredom.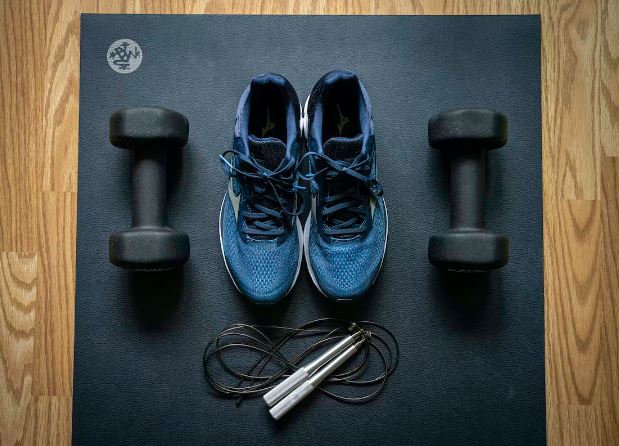 Creating a home gym doesn't have to be expensive or complicated. With the right equipment and a little bit of planning, you can easily set up a space where you can exercise in comfort any time of day – without ever having to step foot in a commercial gym!  So start by considering what type of equipment best fits your needs, shop around for the best deals, and enjoy working out in the comfort of your own home.