Huge Appetite for Life
Having just turned 65, with her magnificent fourth novel Fayne still generating buzz, beloved Canadian author, actor and playwright Ann-Marie MacDonald is carrying on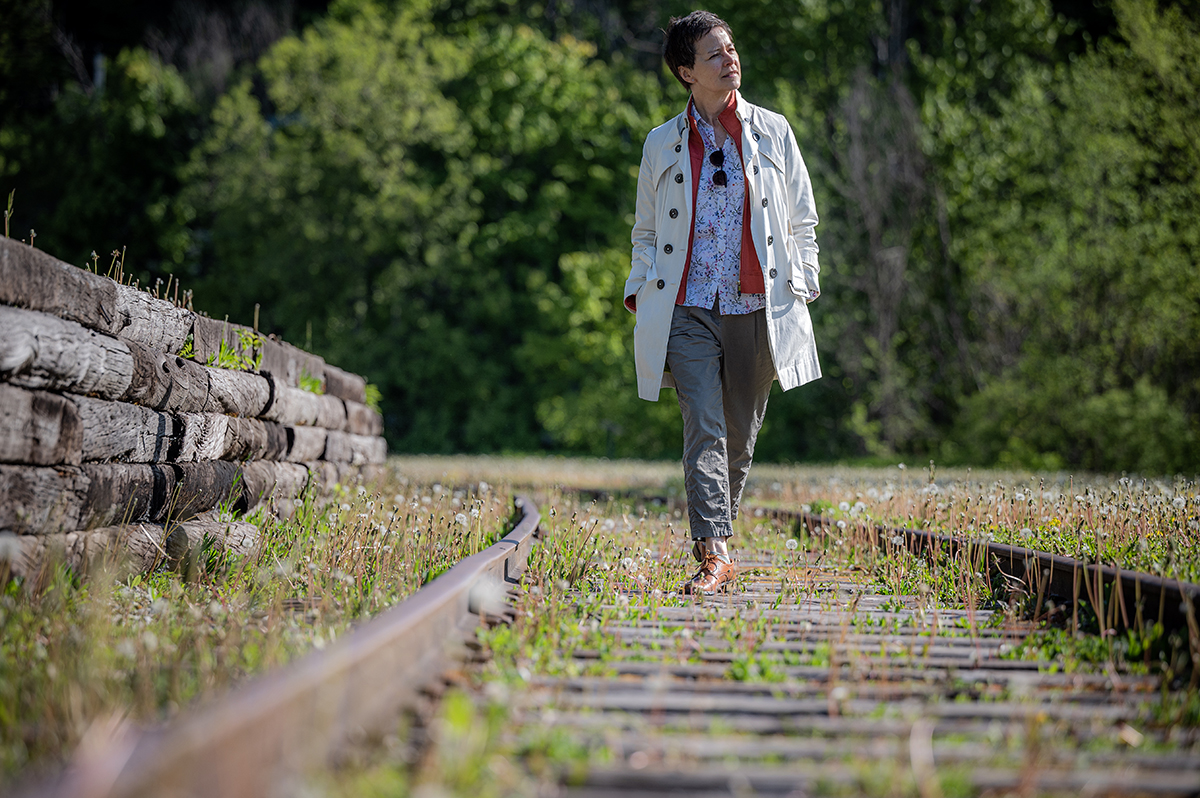 By Jamie Portman
If you ask Ann-Marie MacDonald about major turning points in her life, it won't be long before her memory travels back half a century to a period in her childhood when she kept breaking her arm.
That's when she began to understand the importance of fortitude and resilience—lessons that would serve her in good stead years later when she struggled to complete her latest best-selling novel, Fayne, at a time of personal loss and debilitating illness.
"I had fractured my arm for a third or fourth time, and that precipitated medical attention and a lot of surgeries and time in hospital," she remembers. "So I always had a sore arm and thought it normal to walk around with pain. And being a very active kid, I was always interested in how much pain I could endure. It was a point of pride with me: fall down, get injured, don't cry, keep going."
She realizes now that the values of her father, an air force veteran, were deeply imbedded in her. "He came from good old Scottish stock. He'd quote some old general or something: 'You're on a battlefield, you get hit, you bleed a little bit and you carry on.'
"Then there was my mother, the child of Lebanese immigrants, and her credo: If you try to do your best and do better than your best, that might be good enough. I was raised with that from a very young age, and I actually did endure a lot. You just carried on."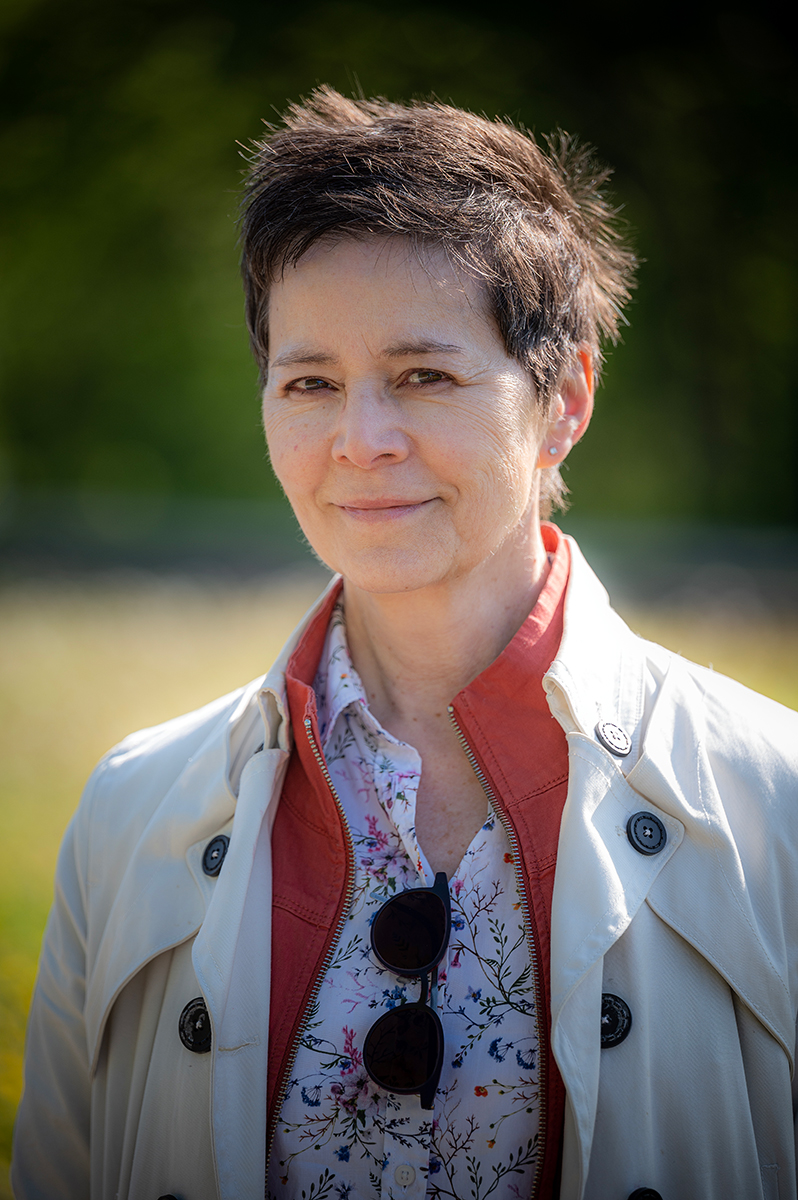 It was a tough-love lesson she remembered when her world came under siege a few years ago. Everything had seemed to be going right. Her career as an award-winning novelist, playwright, broadcast host and actor was flourishing. She was happily married to Canadian theatre director Alisa Palmer and had two daughters she adored. She had been named an officer of the Order of Canada for her contribution to the arts and advocacy of LGBTQ and women's rights. But then came family loss and the frightening onset of rheumatoid arthritis.
She was in the midst of writing Fayne, a mammoth saga set in late Victorian England, when she lost both parents. "My father passed away first and then, to the day a year later, we interred his ashes. That same week this severe inflammatory condition set in with acute and chronic pain. And then my mother passed away in the middle of Covid in 2020 and by that time I was in the belly of the beast with seronegative rheumatoid arthritis. Personally, I feel that the loss of my parents had a huge impact on my immune system and kicked me into an experience that was gruesome."
Meanwhile, a novel awaited completion. "But now I had very restricted mobility." Her slightest movement could be agony. And because she was immunocompromised, Covid was a further hazard. "But I could still type!" She went into lockdown in the family cabin in New Brunswick, her only companion her loyal dog Chester. "He's gorgeous . . . a really interesting and curious ménage: husky, Shepherd and other mysterious things."
She wrote on a laptop from a special chair that provided leveraged support systems for shoulders, neck, forearms and hands. "I had to take many breaks. Depending on the kind of day it was, I could do more or less. It was just a regimen of trying to deal with the pain constantly."
When she and Chester went for a walk, they would keep to routes that caused the least distress. "Nothing was ever pain-free." She had to accept her limitations. "I couldn't wear most of my clothes because they were too hard to put on. Brushing my teeth was an accomplishment. Squeezing a toothpaste tube, getting lids off jars—forget it. Stepping off a curb—insane."
There's stoic matter-of-factness in Ann-Marie's voice as she relives these months. But there's also buoyancy: after all, Fayne did get completed and it flew to the top of Canada's best-seller list as soon as it was published in 2022, the same year the Stratford Festival premiered a new play of hers.
So yes, she's feeling pretty good these days. "I'm doing incredibly well," she announces. "I'm on almost zero medication now and feeling very fortunate." Furthermore, although she's approaching her mid-60s, she's still embracing new challenges.  That includes trying her hand at a short-story collection. But, of course, such turning points have always been there.
"There was one every time my family moved," says Ann-Marie, who was born in Germany. Having a father in the air force meant a new posting every two or three years. "I was always moving, always changing schools, always adjusting."
Early on, she started to dream of becoming a performer. She also began coping with issues of sexuality that she couldn't quite comprehend. Why, as a teen, was she still having crushes on girls and not having crushes on boys? "I remember almost passing out with the fear and deep shame and absolute dread that I wouldn't be able to outrun this feeling. So that was another turning point really: Trying not to be a lesbian."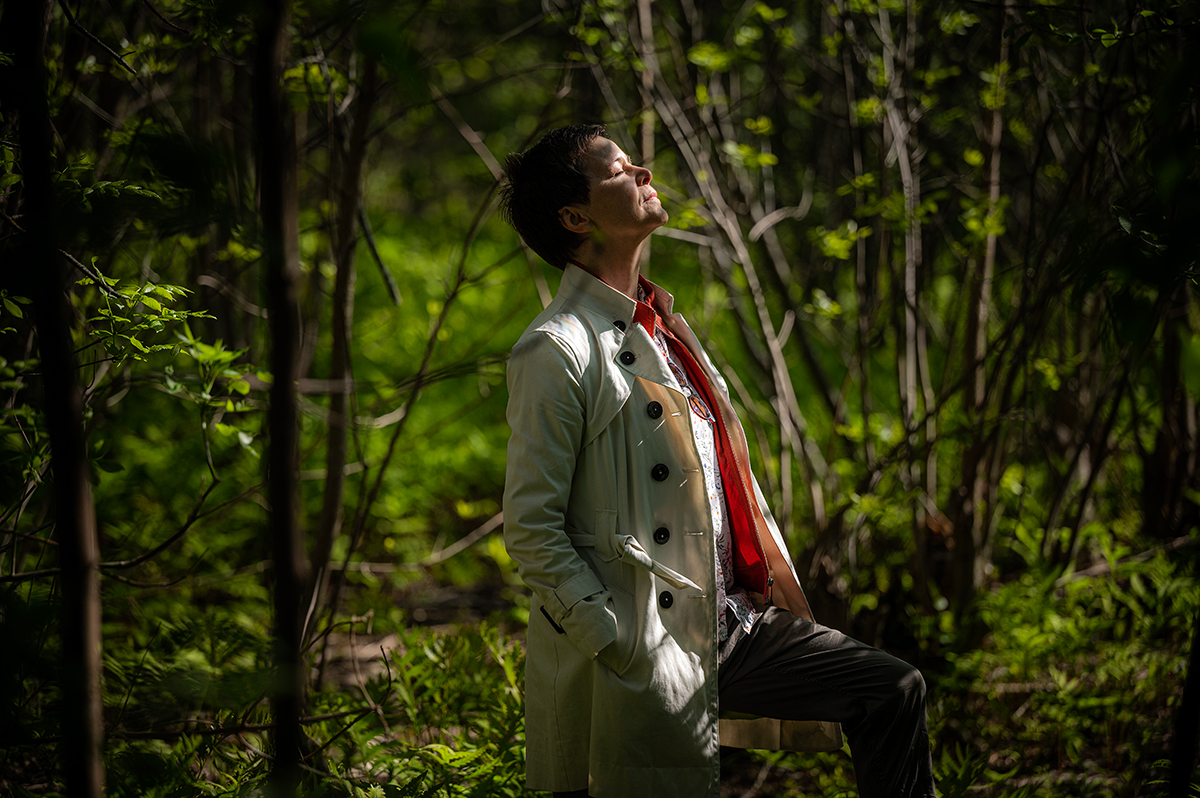 Then came the 1980s. She graduated from the National Theatre School and started making a name for herself as an actor. She scored her first major success as a playwright with Goodnight Desdemona (Good Morning Juliet), an engaging riff on what women in Shakespeare's plays were really up to. And she publicly came out as gay. "I not only came out but made a point of coming out in as many directions and domains as possible," she laughs. Though she felt an obligation to herself and the gay community to be honest, it created "a terrible rift" with her family. "It took them 10 years to come around, and when they did they really did come around. But it was a very tough time."
Then came her triumphant move into fiction in 1996 with Fall On Your Knees, a sweeping multi-generational saga about the fortunes and misfortunes of a Cape Breton family.  Fall On Your Knees gained new admirers just this year when a stage version toured four Canadian cities: Ottawa, Toronto, London and Halifax.
Her latest bestseller, Fayne, is a 722-page spellbinder that evokes the late Victorian era and introduces another of Ann-Marie's captivating heroines. She's Charlotte Bell, a feisty young lady with an insatiable curiosity about the world, a distinctly unVictorian belief that she has a right to become a doctor, a determination to unearth family secrets—and, oh yes, a "mysterious condition" that today would be described as gender fluidity.
All five MacDonald novels contain female protagonists that can be seen as reflections of their creator. "These are characters that resonate with me personally and relate to ones I have encountered in literature myself," Ann-Marie says. "High-spirited, serious, vulnerable—I love characters with a huge appetite for life. We know they'll encounter a lot of pain and suffering, but that's a way to self-knowledge. As a writer I have an appetite for story, also an appetite for a joy that survives."
Joy is evident when she talks about her own family life. She recalls first meeting Alisa Palmer at a theatrical funding event. "We became friends and colleagues, but it wasn't until the late 1990s that we got together romantically, as they say. Our relationship had a foundation of collegiality and when the law came around, we got married on July 4, 2003."
Then, to her astonishment, she found herself a mother. "I grew up without any expectation of becoming a parent, but Alisa always had a dream of one day becoming a mother. Because I was now with her, that opened up my heart . . . and I think how lucky I am to have these kids who are such great people."
Now, she notes, "My two kids are hitting 18 and 20, so that's a big deal." So was turning 65, as she did in October.  "If you're an author or playwright, you're basically conducting your working life without pension or benefits. For me and my cohort, retirement has never been on the horizon, so as long as I'm healthy I will keep working."
Indeed, when she looks at herself and others of her generation, she sees no point in fading away. In fact, after appearing at Celebrate Women 2023, an event hosted by the Canadian Federation of University Women in Sudbury a few months ago, she was enthused about the future: "All these retired boomer women who are unleashing this incredible activist energy. We need them."