Canada's Celtic King and Queen
Natalie MacMaster, Donnell Leahy and their Musical Family take the stage at the Fifty-Five Plus Lifestyle Show.
In the Celtic music world, they are royalty; in fact, they are Canada's reigning couple. On stage, their energy, enthusiasm and chemistry are infectious. That magic stems from the fact that not only are Natalie MacMaster and Donnell Leahy an incredibly talented and dynamic musical duo, they are also life partners.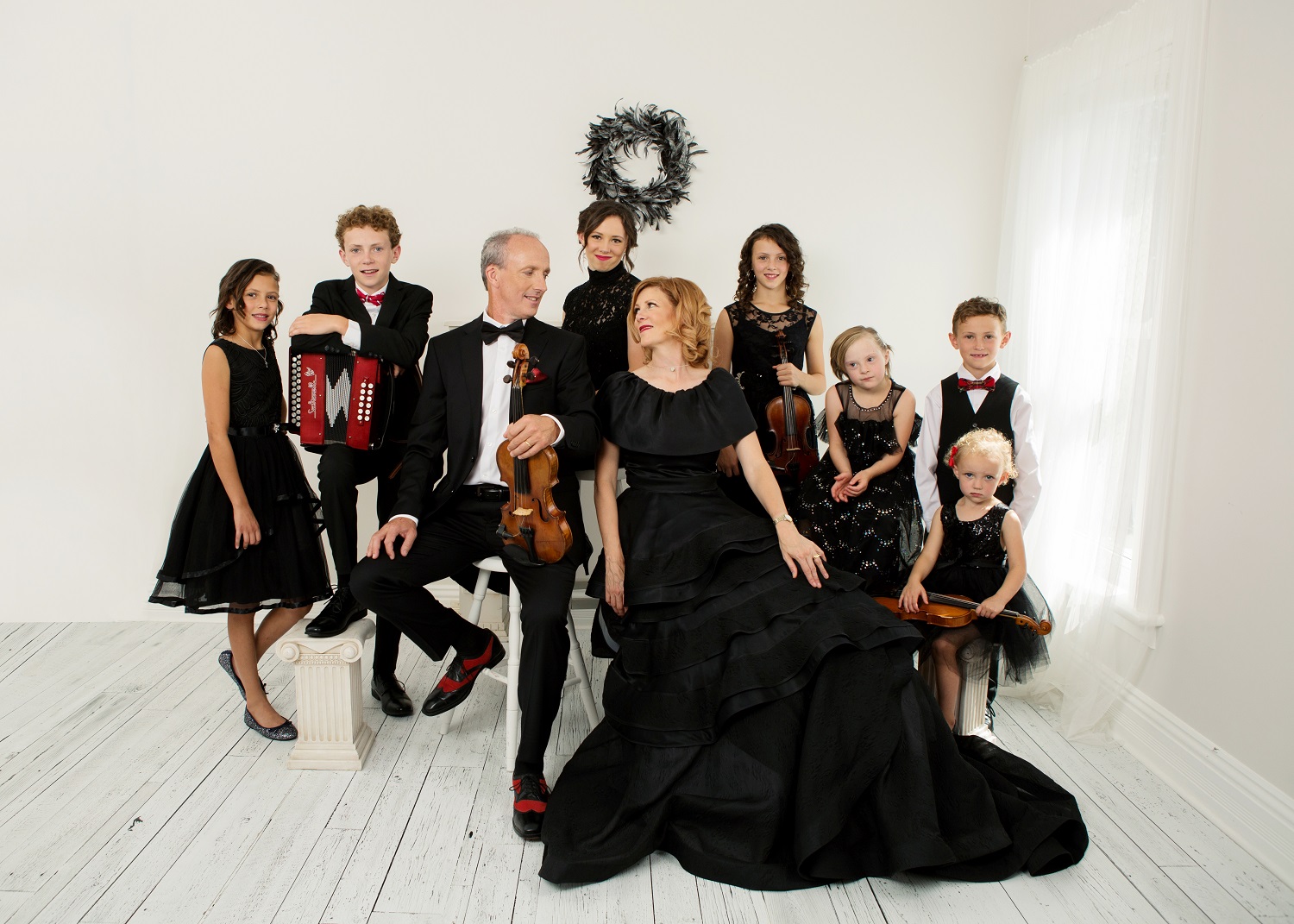 Married since 2002, their story is the stuff of fairy tales. Donnell, a gifted storyteller, shares the true-life details: "I was in Germany for six months with my family (Juno-award-winning Celtic band The Leahy Family) and my sister had one of Natalie's cassettes, but no photo. I was mesmerized by her great fiddling. All I knew was her age and that she was from Cape Breton. I made my way to Nova Scotia and was a sleuth, tracking her down to Truro where she was at teacher's college. I called her, told her I had her cassette, and she said 'I have yours.'"
And the sparks flew.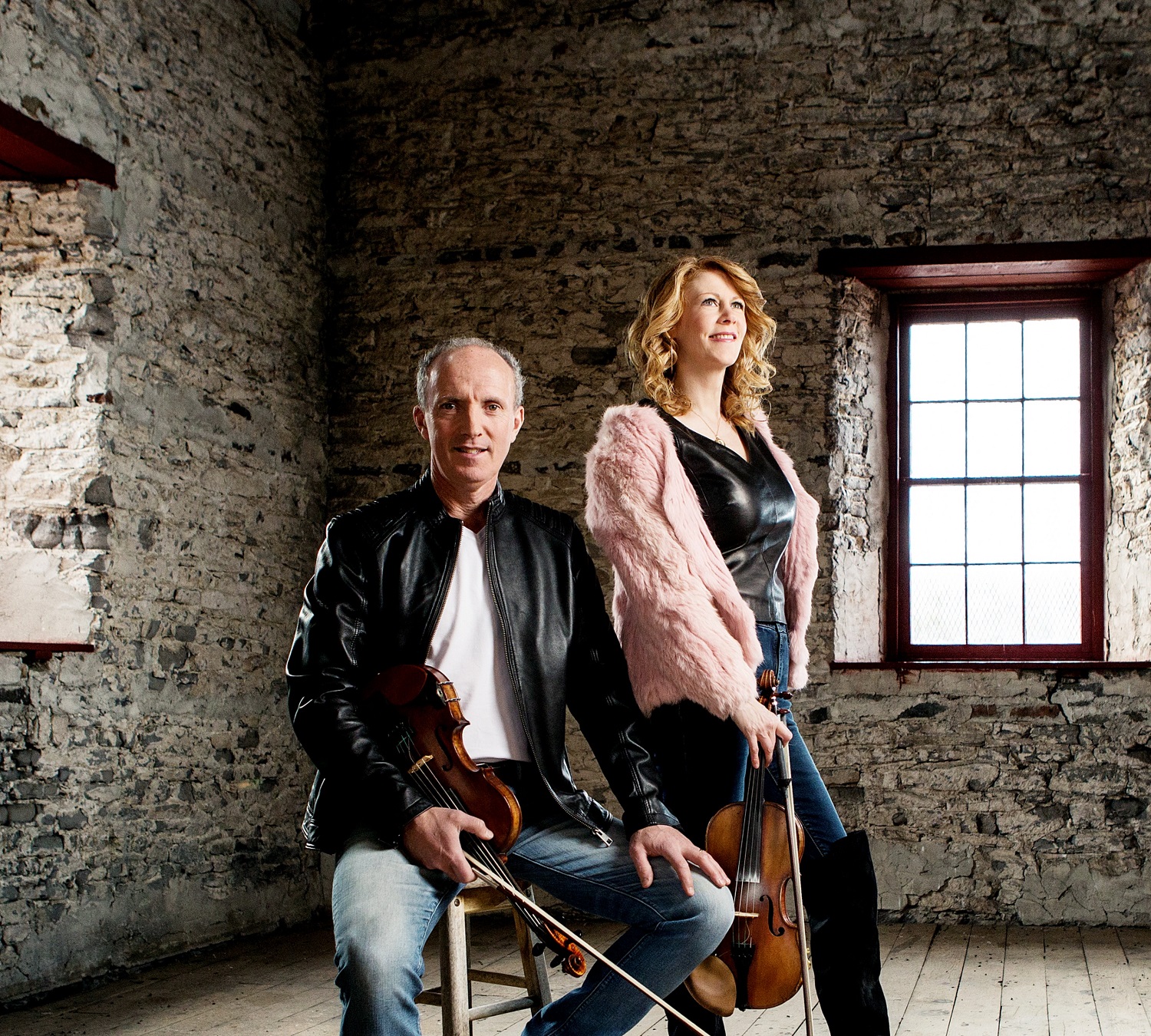 A two-year romance began, but as their careers soared their schedules veered in different directions and they parted ways. Then, 10 years later, Donnell says, "I got a phone call: 'Hey. I heard you are in town.' We reconnected in February, were engaged in May and married in October."
Today these two are so engaging, easy-going and charming, it is easy to forget how incredibly accomplished they are. Between them, there are six honorary degrees (five for Natalie and one for Donnell), five Juno Awards and a Grammy nomination. Their discography is long and impressive, and there have been countless world tours.
Together, they've also recorded three albums, the third just released in March. "It is called Canvas, like an empty canvas," explains Donnell.
Natalie calls it their pandemic project. "We bought studio gear and built a studio above our garage. We swore we would never do it, but it is crazy what that pandemic will make you do.  And bit by bit we recorded the album."
Donnell adds, "We decided to write music and let the music decide what it needed. It got to the point where we thought, 'This tune needs a cello. So why not call YoYo Ma?'" They did. Then they needed a Gaelic singer so they approached Grammy-winner Rhiannon Giddens, a powerhouse from North Carolina. They added horns, flutes and a Spanish drummer and before long Canvas became a work of art.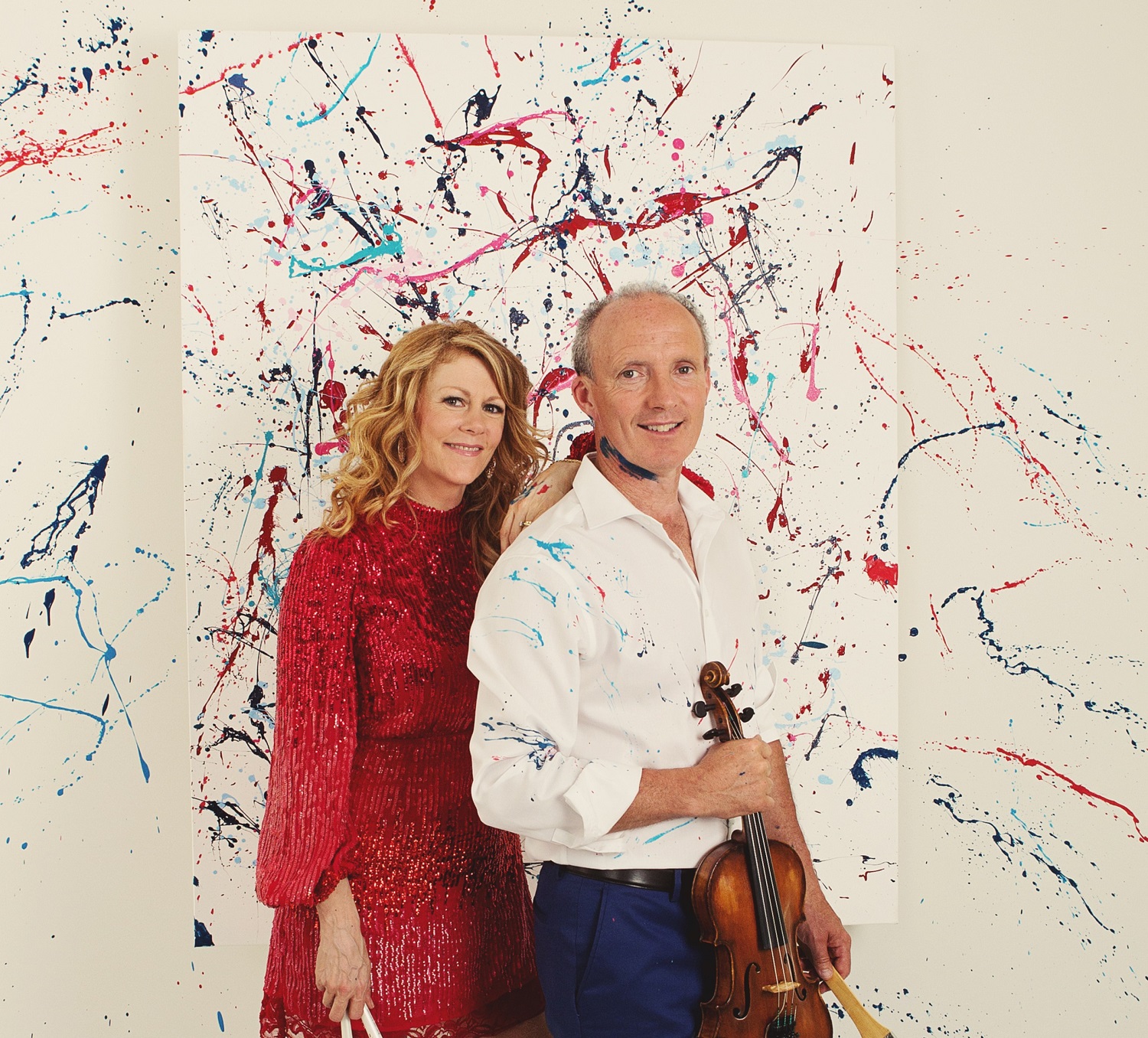 "The pandemic created a unique experience to explore new ways to create music and we grabbed it, Donnell mentions. "We sent our tracks to musicians, and they sent back theirs. It was a fantastic collaboration."
The bond between Natalie and Donnell is palpable. They banter back and forth with the ease and comfort of two people who share a deep connection. While Donnell describes himself as passionate, loyal and fiery "in that energetic kind of way," Natalie adds, "Donnell, you are 100 percent creative, purposeful and you are FUNNY."
As for Natalie, Donnell describes her as "relentless, dedicated, hopeful and nurturing.  She is always caring for others." About herself, she adds "I am consumed by whatever I am doing, I am eager and live in love.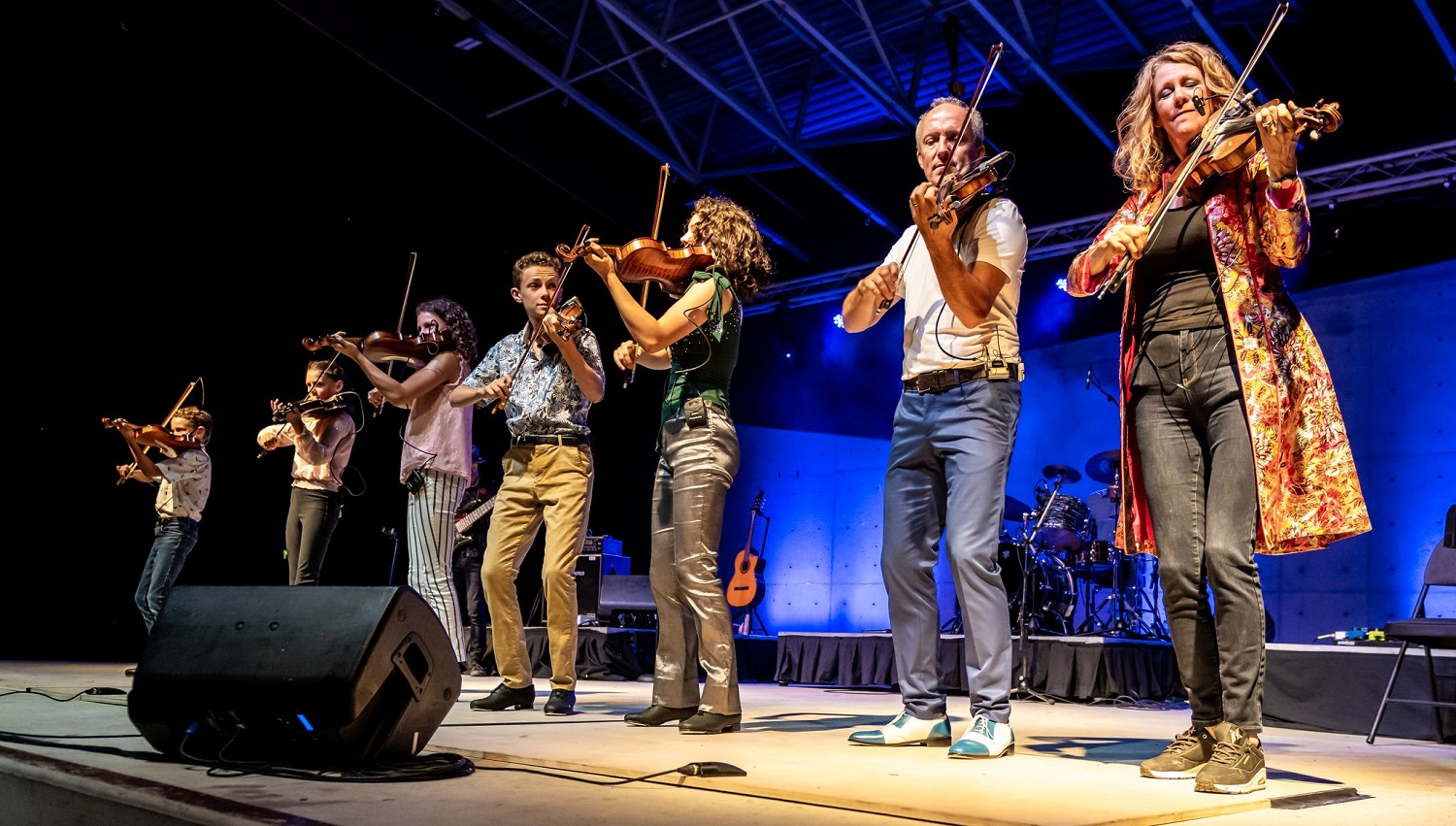 "What does that mean?  For me, it has been about learning how to love," says the mother of seven. "Sometimes that is hard.  It is contemplative and about how to deal with things lovingly.  You have to calm yourself and think purposefully, 'How can I love this person at this moment?' This does not necessarily mean it is simple. It might be mustering the guts to tell the truth. I don't have the answer. But I know there must be a source for that, so you can create a full and rich life with love."
Family First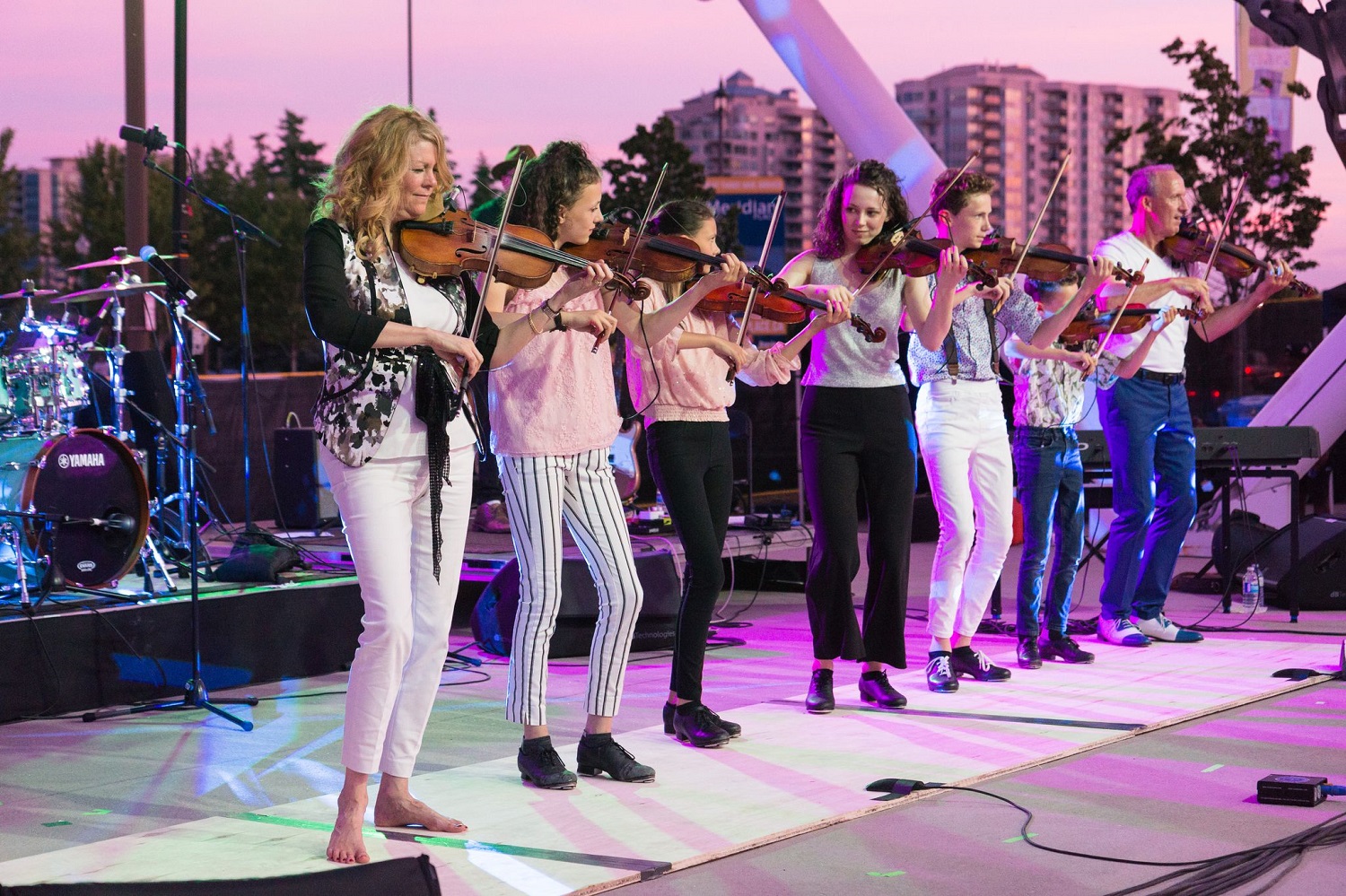 For Natalie and Donnell, everything is about their family. They are fiercely proud of their talented offspring: Maria is four, Sadie is eight, Alec 10, Julia 12, Clare is 13, Michael 15 and Mary Frances is 17.
"When someone asks me how I am, they might as well ask me, 'How are the kids?'" jokes Donnell.
What has surprised them?
"People tell us 'You must know what you are doing by now.' But it is always new being a parent. It is ever-evolving as the kids get older. It has been a surprise not having the control that you would think you would have. You can't control your kids, nor should you really.  Even the kids' personalities. I can't get over how people are born a certain way.  You can try and mould them, but they have traits they are born with," Natalie shares.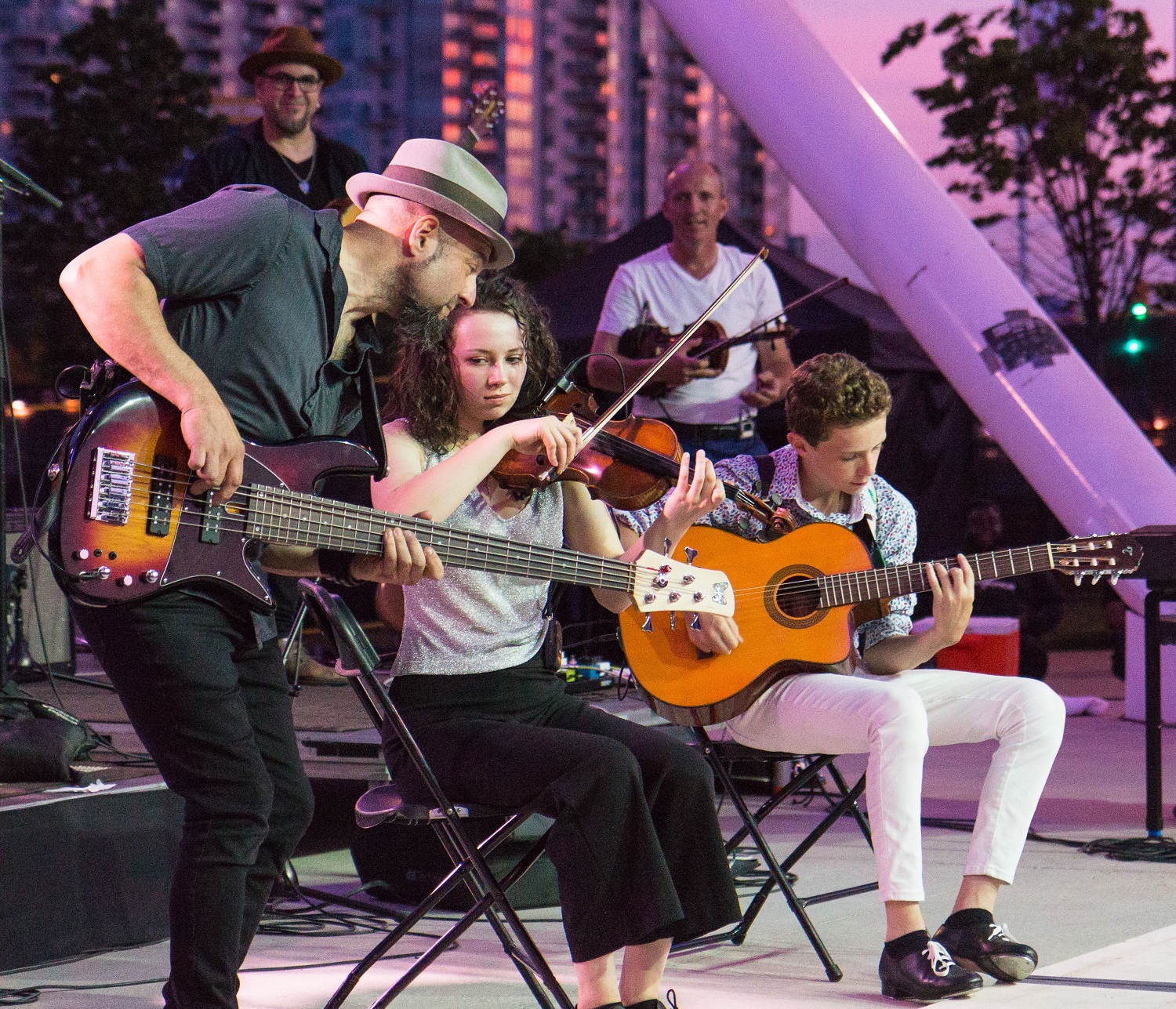 Donnell adds, "I have been surprised how capable kids are. As kids grow up, they change.  We thought we were good as parents. Then suddenly, the kids start to get better than us at stuff. And now it is really cool, but Natalie and I are learning."
One of their many remarkable moments as parents was when Sadie was born, and the doctors told them Sadie has Down Syndrome. "I was a bit shocked but I can remember after a few moments, I said to Donnell, 'She is exactly what we need.' I remember I called my parents and my dad had the best reaction. He said 'Oh Nat, I bet she will be a dandy.' And Sadie is that and so much more. And let me tell you, she can dance."
In fact, they all dance. Natalie, who started dancing when she was five, has passed her wisdom and talent on to them.
As for their musical path, Natalie says "The older children all started on the fiddle and piano because that is what we grew up with and from there we let them branch out. We ultimately direct them and sometimes they bite and sometimes they don't. For years, I have been trying to get someone to play the banjo."
No luck yet.
"Donnell and I love collecting fine instruments and we purchased one of the last accordions made by a master maker. Our son Michael tried it and, at first, was not really impressed, but then his sister picked it up and played Twinkle, Twinkle. Sibling rivalry kicked in and lo and behold Michael took it up."
You will be able to witness his talent and that of his brother and sisters for yourself at the Fifty-Five Plus Lifestyle Show April 28 and 29 at the EY Centre. As Donnell explains, "The kids are performing and we will join them, of course, but they are taking the lead. This is a great opportunity for them. The younger ones will have a feature too."
Any spare time?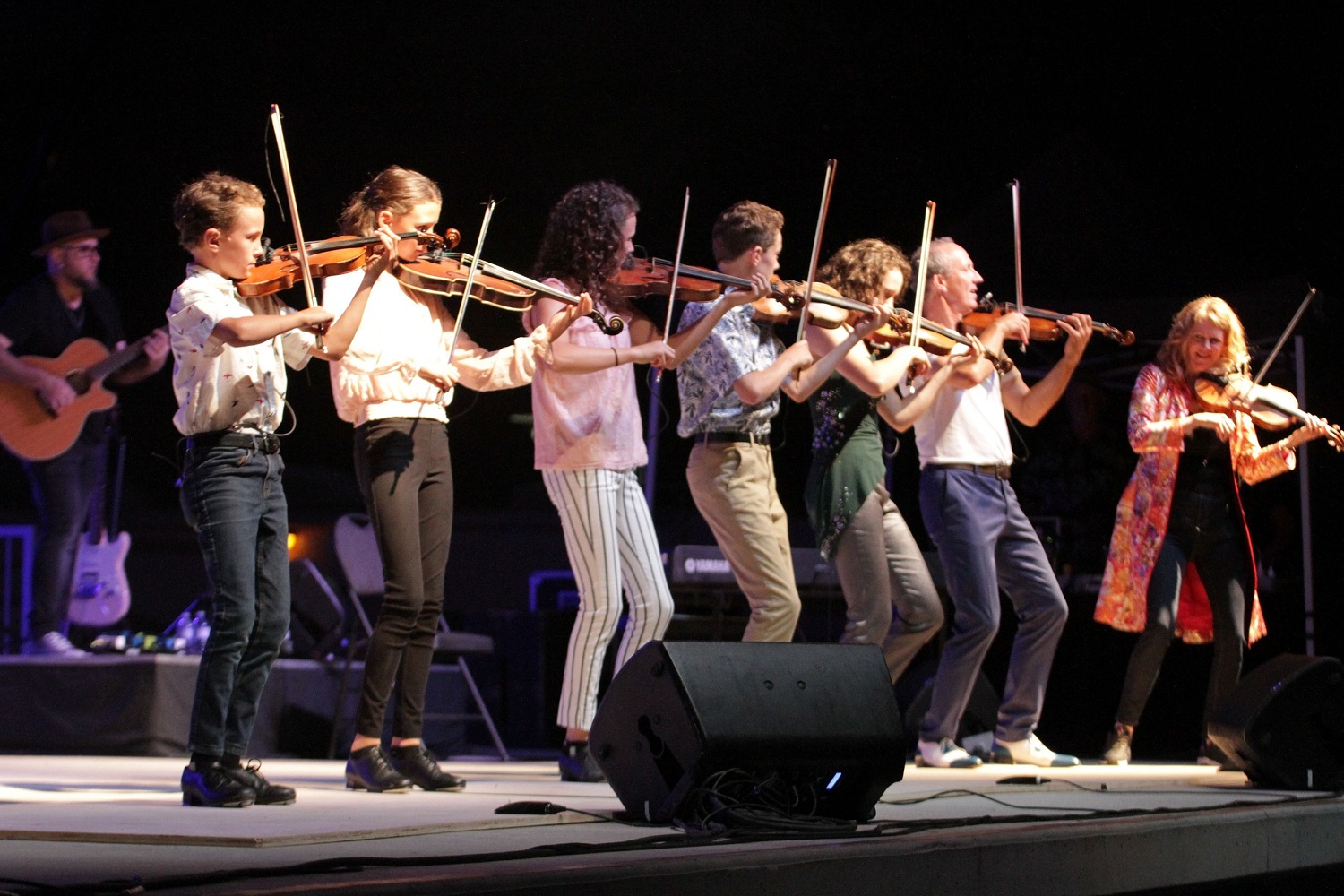 "We don't have any," Natalie admits. "This is the thing about being an entrepreneur.  It doesn't end.  It's just us, so we always have to be thinking, developing, working. Same with homeschooling.  Mary Frances was homeschooled and some of them still are. You are constantly at looking how to supply educational opportunities. And believe me, homeschooling was not our choice. It became a necessity."  Fortunately, Natalie has a teaching degree. "We basically turned our lives into school," she adds. "We would go to museums, study geography as we travelled."
When they're not travelling, Donnell says, "Our spare time goes to our kids.  We do sports.  We are caught in that trap so there are sports and then there is farming." They jointly own a farm with Donnell's brothers, livestock included:  200 cows, work horses and ranch horses.
Not that their lives aren't full enough, but what about their secret wishes. For Natalie?  "I would love to be a chocolatier. I want to have a café with music and to make chocolate."
"And eat it," laughs Donnell.
Donnell?  "I have the right amount of everything, but I am an outdoors guy so I would love to go north and camp with wolves. I would love to research wolves and live with them for a month."
That said, they are happy with their amazing lives. As Natalie says, "Treat every day with gratitude."  Indeed.