By Lynn Gauker and Photos by John Major
High Flyer Daniel Lamarre
A tour de force for Cirque du Soleil.
TORUK — The First Flight is one of Cirque du Soleil's three latest death-defying acts to thrill audiences around the globe. The multimedia show brings to the stage the enchanting world of James Cameron's AVATAR. Propelled by an uplifting cinematic score, TORUK is an eclectic fusion of cutting-edge visuals, puppetry, and, of course, Cirque du Soleil's signature acrobatic style. The combination of athleticism, balance, theatrical performance and imagination that fuels the show equally underscores the pioneering spirit of Cirque du Soleil's president and CEO, Daniel Lamarre.
"Cirque du Soleil is, today, a junction between sports and cultural performance. Maybe because I was both playing football and doing theatre as a youth at high school, that was an indication of what I would do later on," says the organization's iconic leader, referring to his eventual entry into the world of Cirque. At age 62, Daniel is a study in subdued exuberance and understated boldness.
He believes the ability to tap into one's imagination and creativity in the workplace is paramount to achieving success. "Bringing on new projects is what I enjoy the most. I had a blast on December 21 at the Bell Centre watching TORUK, our new show; seeing [Canadian filmmaker] James Cameron as excited as I was; seeing everyone from Cirque being so proud about having this opportunity," Daniel exclaims about the act running through Quebec, the U.S. and Ontario from January to September 2016.
Craving Creative Challenges
"I was like a kid that night, and I hope I will never lose the spirit of looking for new creative challenges," Cirque's enterprising chief maintains. "It started with an informal conversation when James Cameron invited me to his studio while shooting the first AVATAR movie, and building this type of relationship is very important."
Seated in his creative-chic Montreal office, Daniel's eyes twinkle as we converse. He enjoys talking about what it is like to run the phenomenally popular, multi-billion-dollar organization located in St. Michel, an inner city of Montreal, Quebec. Perhaps fittingly so, the leader of Cirque du Soleil admits that what is also key to achieving corporate success is his ability to be "someone who is striving to have fun all the time, as much as possible." As the head of the world's largest theatrical producer, Daniel is in charge of generating strategies for business development and operations.
He is also accountable for the company's financial sustainability, as well as its culture and values. Although Daniel's world evokes images from Lifestyles of the Rich and Famous, his life was not always glitz and sparkle. Cirque du Soleil's chief grew up in the tiny village of Grand-Mère, then a municipality in central Quebec, located 35 kilometres (22 miles) north of Trois-Rivières.
Today, Grand-Mère forms part of the City of Shawinigan. Founded in 1898, Grand-Mère is an important railway and river transportation centre serving the lumber, pulp and paper, hydroelectric and textile industries, and is surrounded by verdant nature:forested hills, lakes, flat plains and farms. Growing up in the small community, Daniel's family faced financial hardship early on. "We were quite poor, but I never felt that we were.
It was only when I became an adult that I realized we had not been rich. But money was never an issue because we had so much fun," he recalls. Moreover, village life helped Daniel develop a strong sense of self and solid values — essential to how he would transact business down the road.
Young Athlete
Since childhood, Daniel has been fascinated with the entertainment world. Grand-Mère, however, offered little opportunity in that field.
Montreal was the entertainment scene,"the big city, and almost unachievable for me." The youth focused, instead, on athletics – primarily hockey and track and field, and later on, football.
"I was successful [academically], but if I would have had an hour to play on an ice rink or read a book, I would spend it on an ice rink." Daniel went through training camp and was selected for Trois-Rivières' junior hockey team.
"But I was studying at a private high school that was very tough on its students. They called my parents and convinced them I should not play for the junior hockey team, but only for the school. At the time, I was very upset, but that was probably the very best thing for me, because I could concentrate on my studies and not lose all my teeth playing hockey."
The Grand-Mère native quickly switched sports and wryly admits he was the only student playing for his school's football team while enrolled in performing arts and acting in the school's theatre troupe. Despite their differing opinions over playing hockey, Daniel was, and still is, very close with his parents, Gilles and Pauline Lamarre.
His mother has always been a positive influence on the family. His father instilled in him great confidence, along with his two younger sisters and two younger brothers. "He always supported us in a way that made us feel we were the best and led us to believe we could do anything we wanted to in life."
Positively Resilient
Having been raised in a very positive home environment, Daniel admits, "I run away from negativity as much as I can."
He chuckles, his wide smile illuminating his strong, artistic facial features. "I like to think positively, and I think I am resilient. When people come to my office with a problem, they should have a solution." Along with athletes and actors, who ranked high on Daniel's list of favourite people when he was a boy, so did entertainers – including circus performers.
"The first time I went to the circus, I was probably six. It was a small circus called Kermesse, travelling around Quebec, and being broadcast by RadioCanada. I was really impressed."
Although he had developed a dynamic, hard-working approach to life at a young age, Daniel never thought he would one day become a public figure. Even today, he confesses, "I'm always surprised when I'm at the airport and someone says,'Mr. Lamarre, congratulations on Cirque du Soleil.'"
Bold Career Moves
Throughout his life, Daniel has had a steady, strategic progression from one career to another, starting at the age of 16. At that time, the youth enjoyed working as a journalist for Le Nouvelliste de Trois-Rivières, the local daily. It was a bold move for someone his age, and the first of many in his career.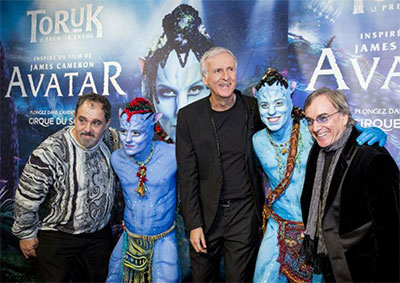 The fledgling journalist also worked for RadioCanada in Trois-Rivières while completing CEGEP, before leaving in 1972 to study communications at the University of Ottawa – the initial turning point in his life. An added bonus about studying in Ottawa was learning the English language, "because there was no one in Grand-Mère who spoke English."
Daniel was among the first to graduate with a degree from the university's new faculty of communications. Within less than a year of graduating, he returned to Trois-Rivières to assume the position of communications director for the Fédération des Caisses Populaires du Centre du Québec. One year later, in 1977, he left to take on the role of public relations director for Montreal-based Cogeco Inc., a telecommunications and media company.
These career moves would set the pace for Daniel's rapid ascent up the corporate ladder, and led to the second key turning point in his life. In 1981, the forward-thinking 28-year-old joined Burson-Marsteller in Montreal – the world's largest public relations firm – as its president and CEO.
But a new corporate lure was soon to surface, and in 1984, Daniel left Burson-Marsteller for the position of executive vice-president and senior partner at National Public Relations (NPR), Canada's largest privately-owned public relations firm. "NPR came to me and asked me why I was working for a foreign-owned organization, saying I should be doing the job of an entrepreneur and should join them as a partner," he recalls.
"It took me a while to make up my mind, but I liked the idea of becoming independent."
A Rising Star
In the early 1980s, the same time Daniel was establishing himself in the world of public relations in Montreal, a troupe of 20 acrobats and troubadours entertained vacationers in Baie-Saint-Paul, a municipality in Quebec's Charlevoix County.
The street theatre group included Guy Laliberté, who walked on stilts, juggled, danced, sang, played music and breathed fire. Founded by Gilles Ste-Croix, the troupe was known as Les Échassiers de Baie-Saint-Paul (the Baie-SaintPaul Stiltwalkers). In 1984, Quebec City was celebrating the 450th anniversary of Canada's discovery by Jacques Cartier, and needed a show that could carry out the festivities province-wide.
Guy presented a proposal for a show called Cirque du Soleil (Circus of the Sun) to the Quebec government, which was organizing the celebrations. Needless to say, he succeeded in convincing the organizers that Cirque was a lucrative act capable of attracting a wide audience. With financial support from the Quebec government, the troupe was officially formed and called Cirque du Soleil.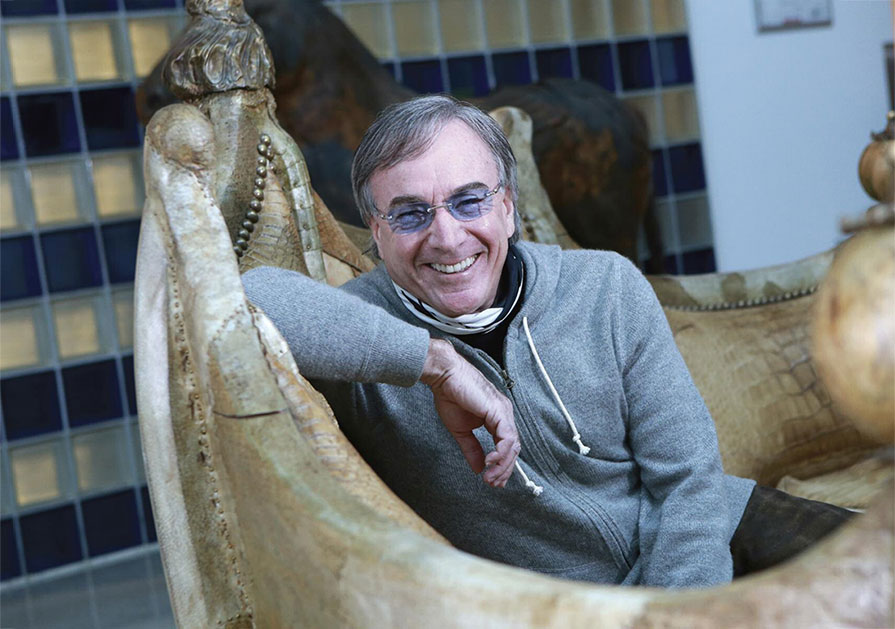 More than 30 years, 155 million spectators, billions of dollars spent in ticket purchases, hundreds of thousands of Cirque performances, and 300 cities within 40 countries spread across six continents later, Guy Laliberté, Gilles Ste-Croix and their cronies' cherished "crazy dream" has reached dizzying heights.
Unbeknownst to Daniel, the vibrant, yet soft-spoken man who grew up close to where Cirque du Soleil had taken root would eventually point the company's strategic direction and expansion sky high.
Meeting of the Titans
The genesis for Daniel joining Cirque occurred in 1986, when Guy became one of Daniel's customers. "At the time, he couldn't pay my bills because Cirque was struggling financially."
Daniel waived his fee and wished Guy much success with his new company. In 1995, Daniel became NPR's president and continued to work closely with Quebec media outlets. Two years later, he had accepted an offer from André Chagnon, Quebec's media kingpin and owner of TVA Group Inc., Quebec's largest private television broadcaster, who asked Daniel to become president and CEO of the organization.
"Because of my [communications] background, I was very excited about the idea of managing such an important communications company in Montreal."
Joining the Circus
In January 2001, Daniel made history by taking on the role of president and CEO at Cirque du Soleil. He admits joining Cirque "was a bold and daring move, but I was the only person who didn't realize that. I'm glad I didn't know, because I probably would have made a different decision."
Cirque provided him the opportunity to have a "playground that was bigger than just Canada." Despite his initial enthusiasm about entering the theatrical world, things did not go off without a hitch. "I was totally lost.
"The head of the first nouveau cirque to gain global popularity by not using animal acts grins, seemingly amused by his brutal honesty. He had told Guy at the outset that he was a quick learner and would be off to a flying start within just a few months. But Guy simply laughed at Daniel's remarks, "because he knew there was no benchmark for Cirque. Everything we do here is very unique. It doesn't matter where you are coming from – it takes a long time to understand the business model, all aspects of the organization, the creative process. And it took me a good year before I started to feel at ease in this organization."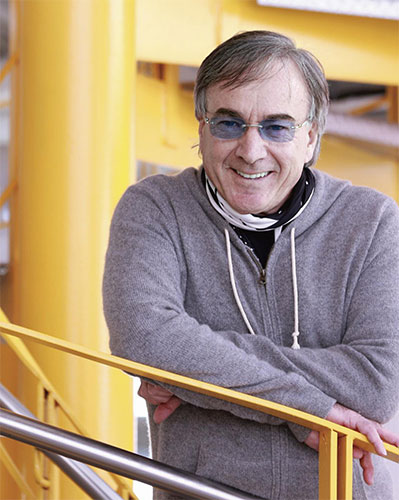 Through the years, Daniel has overseen the creation of 10 Cirque subsidiaries, dedicated to, among other things, custom-made show content, media (together with Bell Media) and multimedia. "One of my strengths or contributions to this organization is that I see myself as a business developer. That's what I've been doing all my life," he says. "I worked very hard to help Guy finalize the deal with the Beatles [for the Cirque show Love] and to develop the Michael Jackson show, One.
"When you bring a new show to Cirque, it means you will create more jobs for Quebecers and more jobs for creative types," Daniel adds. "And that's what is driving me. That, along with the fun aspect of heading up a company such as Cirque."
Best Job in the World
"I'm passionate about the life I live. I should be grateful and thankful every day because I have the best job in the world," says Daniel. "People have always been trying to get my attention about other jobs. But I haven't seen, nor do I foresee, anything as crazy and as much fun as the job I have."
Part of that fun comes from the attention the company pours into audience experience. Investing in research for show development is at the heart of Cirque's operations. "Expectations are very high. People want to get surprised again at each show. We have to come up with new ideas; new ways of doing things." Under its internal R&D program called Eureka, employees are asked to obtain helpful information, ideas and direction for Cirque productions.
"We like to think of this organization as having 5,000 pairs of eyes and ears travelling around the world." He adds, "We do have traditional research we conduct all the time, to see how people would react to our show content. We also have an amazing network of people and creators around the world, bringing us new ideas."
Luzia opens in Montreal, Paramour on Broadway
Daniel says the company is continuing to thrill with its latest big top show, Luzia, which opened in Montreal's Old Port April 21, and which will open at Port Lands in Toronto July 28. "With Luzia, it is the first time we are doing water under the big top. Even if you've seen 10 Cirque du Soleil shows, you'll be surprised when you see TORUK, when you see Luzia, when you see Paramour on Broadway."
Determining the location of each act is equally important. Daniel cites New York City as an example of a key market where the organization has been underdeveloped.
"We stepped back and asked ourselves why we don't have a presence in New York City, and decided to open an office there in the spring of 2014. And guess what? We are opening our first Broadway show [Paramour] this May."
Remaining physically fit through the years has also helped Daniel keep pace with his children, now ages 33 and 35. And today he enjoys time with his five grandchildren who, he says, "have changed my life for the best, because kids bring you back to normal life." Cirque's top gun flashes a smile.
"I'm just coming back from a week's holiday, and my wife was amazed to see how I was able to forget about my job for a week. The reason for that was my granddaughter, who is four years old. She was driving me every day, saying, 'We have to go there. We have to do this.'" Perhaps she takes after her dynamic grandfather, who remains driven to ensure Cirque du Soleil continues to spellbind audiences worldwide. How much longer does Daniel Lamarre plan to remain at the helm of the world's most famous circus? "For as long as the owners want me; for as long as I'm healthy – and that's why I'm training and working hard, and want to continue to have fun for as long as possible."
After all, there's no business like show business.