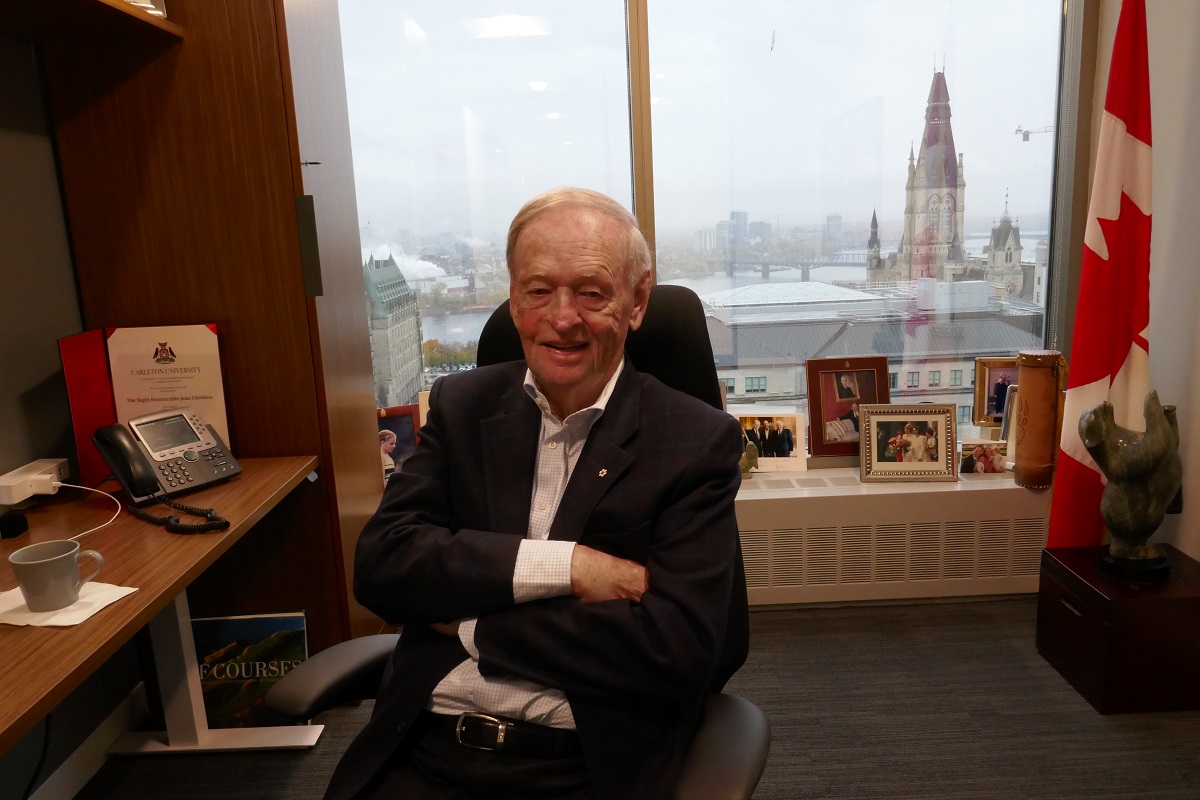 The feisty former PM is living large and still learning as he goes.
By Jennifer Hartley
"Hello, my name is Jean Chrétien and today is my birthday. I am 38." The date was January 11 and it was his not his 38th birthday. It was actually his 83rd.  But you would never know it. "I do not feel that age," he explained at the time, "so I switched the numbers around." Today, on the cusp of his 89th birthday, things haven't changed—except he isn't reversing the numbers anymore.
The Rt. Hon. Jean Chrétien is no stranger to Canadians. He is one of the best-known politicians and prime ministers in recent Canadian history. A feisty populist, as PM he got things done. In 13,333 days in public office, he slayed the deficit, silenced nationalism, fixed problems, rolled up his sleeves and governed with practical, solution-seeking leadership. Never a shy guy, he stood up to the Americans and anyone else he thought was in the wrong. When he left office in 2003, he was as popular with Canadians as he was when he was elected in 1993 as prime minister.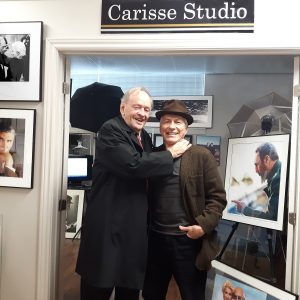 When asked to describe himself in three words, he says he's a "very normal person."  The truth is he is anything but. Behind that warm smile and populist façade is a brilliant political strategist and, as it turns out, a sports enthusiast. That started early.
"Baseball, basketball, hockey, lacrosse, softball, tennis. I tried everything." He realized early on physical activity needed to be a priority in his life. "It was important to me for my job to be in shape."
As he aged, he got bolder and adventure sports became part of his repertoire. Skiing (including heli-skiing) was one of his favourites. He tells the story of how his security detail had trouble keeping up with him. In summer he switched to water-skiing and, on one occasion, it came in handy.
"There is a particularly famous picture of me water-skiing, on a lake.  I had been sick—a problem with my stomach, but everyone thought it was more serious, something with my heart. I was leader of the opposition at the time, and I joked that people who wanted my job were already buying flowers."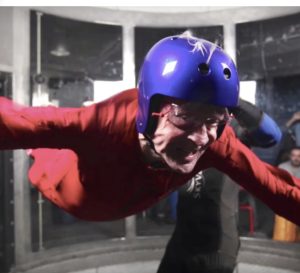 Of course, people were speculating about nothing. "That picture put all the concerns to bed but it was also the first time people saw that I like to do different things."
That hasn't changed. "Generally speaking, I do things close to January 11th, my birthday. I like activities that are not done by everybody. I showed people that I was still waterskiing at 80.  A lot of people will say to me, 'Bravo, you give a good example to people.'  So there is an element of bragging, but there is also an element of me telling people that being older doesn't mean you are done."
"Being Older Doesn't Mean You Are Done."
When he was 86, it was indoor skydiving.  "Floating in the air was spectacular."  He did that with his grandson and great-grandson.
He exerted himself in other ways as well. In between the physical feats, he wrote two books, published when he was 84 and 87.
"There are other things too, you know. When I was 79, I caught some waves and went kitesurfing with a bunch of younger guys. I kept up."
Today he works out with a trainer twice a week and walks four or five days a week for almost an hour. And he golfs. A lot.  "Just recently, I played my age: 44 per 9 holes."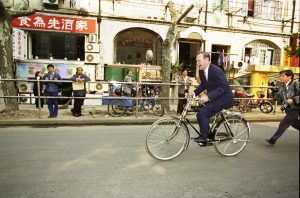 Spontaneity is the spice of his life
It is no secret that Jean Chrétien is spontaneous. Think of the photo of him grabbing a bike in Beijing and taking off on everyone in 1994 or him leaping over a rock fence at a G-8 Summit with a much younger Bill Clinton trying to keep up or the self-defence "Shawinigan handshake."  Those may be Chrétien clichés, but his spontaneity is legendary.
Chrétien has genuine joie de vivre that is deeply engrained in his character. It guides every aspect of his life. His attitude is to just say yes, whatever that involves.
He talks of when he was minister of finance, he and his brother-in-law put a chair on a plank on the back of a boat and he water-skied standing on the chair. Sadly, he doesn't have a photo of that.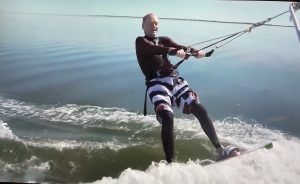 While is not afraid of trying new things, he is equally not afraid of hard work. He still heads to his office a few days a week at Dentons law firm in Ottawa, where he provides counsel to businesses.  In fact, he says that hard work is one of the most important lessons in life. "You have to work. Nothing comes easily. If you want to succeed, you just have to work hard.  Some people say it is luck but you have to be there when luck passes."
He reminds me, "Don't forget I like music." He plays a mean trombone. In 2016, I ended up on his doorstep for a photo op and as it turned out, Mr. and Mrs. Chrétien were on their way abroad. I was told I had 15 minutes to get in and out—but I had my son and daughter with me. Mr. Chrétien invited all of us in.
"Do you like music, Little Man?  Your uncle tells me you play the drums."
"Yes! I do!" replied my son.
I started to get nervous. I knew the Chrétiens had a plane to catch, a fact Mr. Chrétien proceeded to ignore.
"Follow me," he said.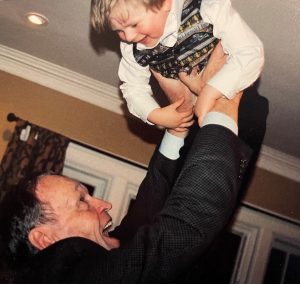 We did and watched as he pulled out his trombone. Meanwhile, the RCMP were waiting for him outside, increasingly concerned because they were now running horribly late, but here we were, having a private concert with the former prime minister of Canada.
That classic, living-in-the-moment approach to life is infectious and part of his charm.
Nothing like a good laugh
These days, he quips, "I also realize that more and more I am alone. I joked last summer that I did not play much golf because my partners were not accepting a tee-off time because they were on the other side of the grass. So I had to find younger guys who can tolerate me."
A sense of humour is something he says is critical to life.
"Humour is extremely important. It was a great tool to defuse difficult circumstances, to help people relax. When people are tense, that is affecting their judgment. To have good judgment, you need to be relaxed.  You have to not worry too much. Humour is a tool that I have used all my life. But you have to work at it. I remember people didn't understand. They said 'Chrétien is never worried. He wears rosy glasses.' But I always said if there was a problem, that meant there was a solution."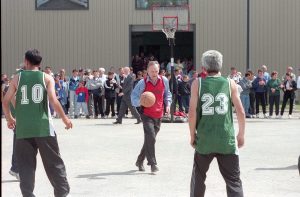 Keeping his brain active is another part of his secret. As a voracious reader, he says, "I take something out of every book I read." When asked about a book that stayed with him his whole life, he mentions Le Petit Prince. (He fails to mention the two books he wrote in his 80s, filled with his life antics.)
And then of course, there is politics. The mere mention of it and his eyes light up and his body language changes; politics runs through his blood.
Is there anything he would like to still learn? "I learn every day," he counters. "I am still learning."  And as for his adventure for his 89th birthday?  He says wait and see.