Profile By Iris Winston
Now that his helmet's off, the iconic Canadian astronaut has plenty left to do.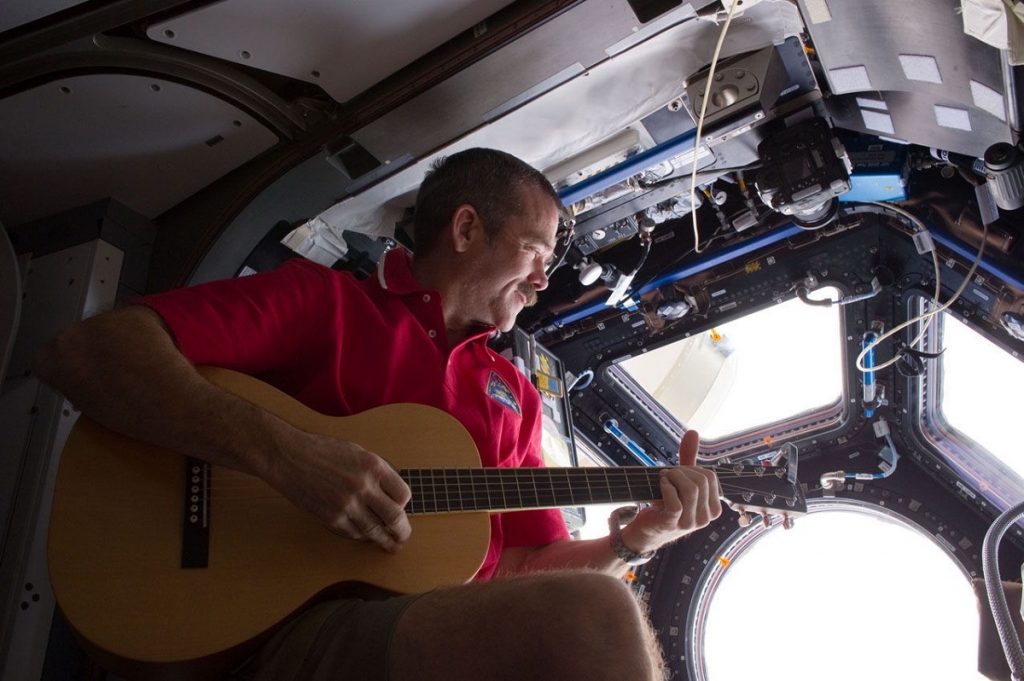 Turning dreams into reality has been a way of life for Chris Hadfield. He was just nine years old when he saw television coverage of the Apollo 11 space launch and then watched Commander Neil Armstrong take "one small step for a man, one giant step for mankind" as the U.S. astronaut became the first person to walk on the moon. The date was July 20, 1969.
"I thought the coolest thing ever was people going to the moon," says Chris, as he recalls his reaction to that life-changing moment. "I thought, wow, you can choose to do that. How do I do it? So, I just started finding out what I had to know."
His path in life was set. From there on, he worked towards his goal. "I learned to scuba dive at 11 and joined the air cadets at 13," he says. The latter was a natural choice as his father was a captain with Air Canada.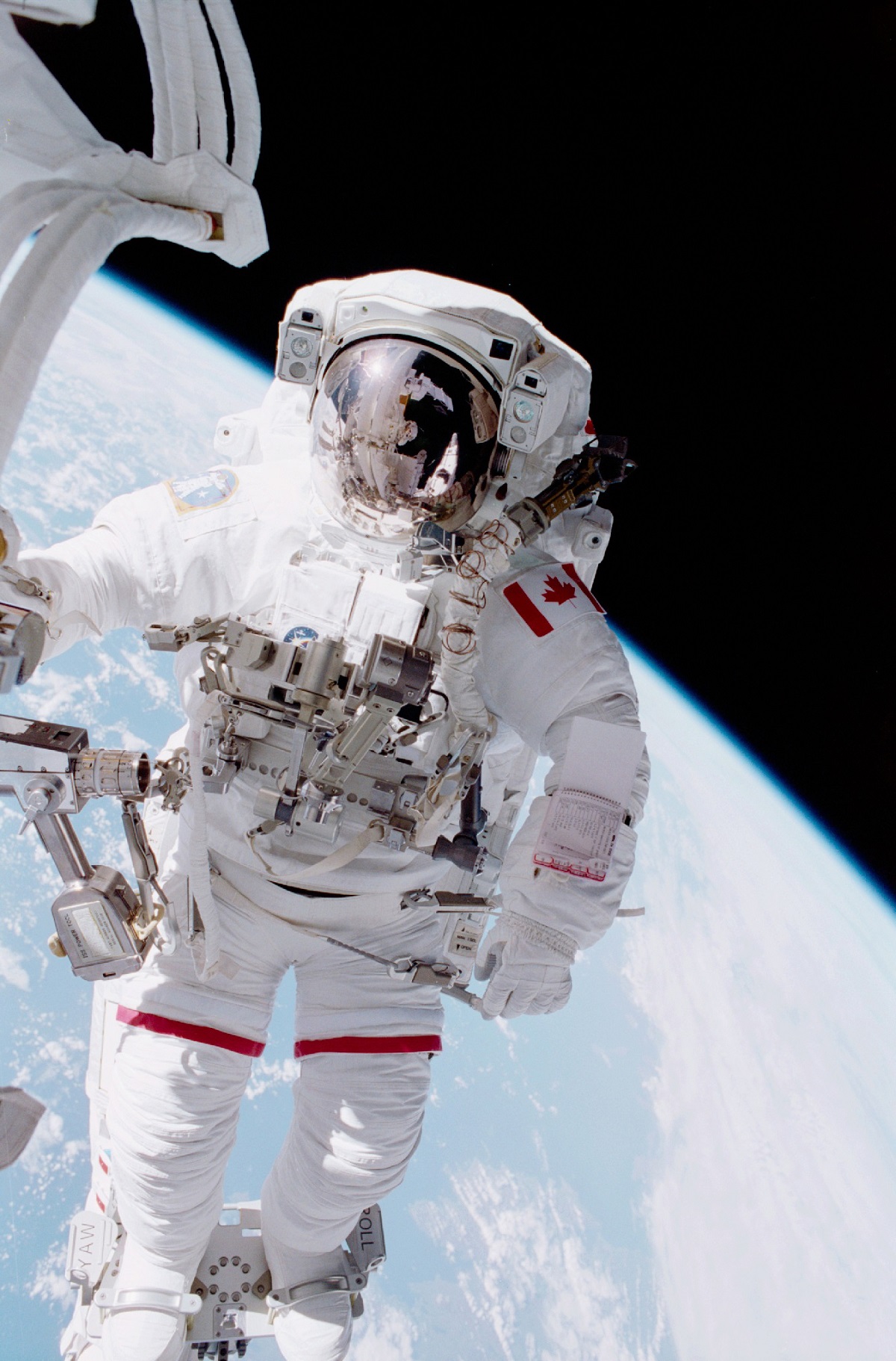 "I worked hard at school so that I could get good grades. I tried to stay healthy and exercise regularly. I studied engineering and ended up at four different universities. I became a fighter pilot and a test pilot. Those were all great fun things in themselves that led me to a really interesting life, but they were also part of a potential long-term plan: that maybe, someday, I would get picked as an astronaut."
Distinguishing himself as an Ontario scholar and a top graduate of Royal Roads Military College, top test pilot and fighter pilot in Canada and, later, as U.S. Navy Test Pilot of the Year in 1991, he earned his way towards a stellar career in space.
Colonel Chris Hadfield's 21 years as an astronaut began in 1992 when he was one of the four applicants chosen from a field of 5,330 to be part of the Canada Space Agency's astronaut training program. He went on to fly three space missions, build two space stations, walk in space twice and crew the Shuttle and Soyuz. Not only was he NASA's director of operations in Russia from 2001 to 2003, in 2013 he became
the commander of the International Space Station —the first Canadian at the helm.
He was also the first person to record an album and numerous videos in space. As a musician and band member on earth, he delivered David Bowie's Space Oddity (with lyrics adapted by his son Evan) from off-planet.
Because "life on a spaceship is extremely busy" with conducting experiments and performing regular flight duties, Chris created videos after the workday, floating around by himself at zero gravity or turning his onboard sleeping pod into a makeshift studio.
Space Oddity, Hadfield style, went viral even before Chris returned to Earth, with some seven million views on YouTube. By 2017, the number had surpassed 35 million.
One of the millions of viewers was singer-songwriter David Bowie. "The fact that it brought a smile to David Bowie's face is a source of contentment to me," says Chris, on the video explaining the technical complications of recording in space. "Sometimes, the only real way to communicate is artistically."
This is why music continues to be an important part of his life, as do his other avenues of communication, such as photography (in space and on earth), speaking engagements and television miniseries such as the National Geographic program One Strange Rock, with actor Will Smith.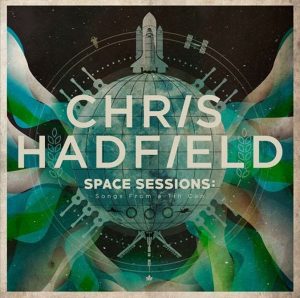 Of late, writing has been one of his primary occupations. In 2013, after being commander of the International Space Station, Chris published his memoir of life in space, An Astronaut's Guide to Life on Earth. He also released a
collection of photographs taken in space, You Are Here, along with a children's book, The Darkest Dark. Next, at the suggestion of publisher Jon Butler, who had been involved in the publication of Chris's memoir, he tried his hand at fiction. Jon supplied the title for a novel.
"I had no idea how to write fiction at that point," says Chris. "So, I treated it the same way that I treat everything. I asked myself, if that's what I want to do, what skills don't I have yet? How can I start learning those things so that I can move my life in that direction?"
With this in mind, he began by reading author Stephen King's book on writing, taking writing classes online and reading popular thrillers. "Then, I would pick them apart and try to figure out how the writers chose their characters and the techniques they used," he says. "Then I practised."
"That's how I learned to fly airplanes," he adds. "You don't learn to fly sitting in a room. You have to actually go and fly airplanes and get it wrong a bunch of times before you get it right."
Working with the title that had been suggested, he began writing The Apollo Murders. The title set the timeline— directly after the last Apollo space mission, number 17—moving on to the imagined Apollo 18. The title also
determined there would be more than one unexplained death in the Hadfield thriller.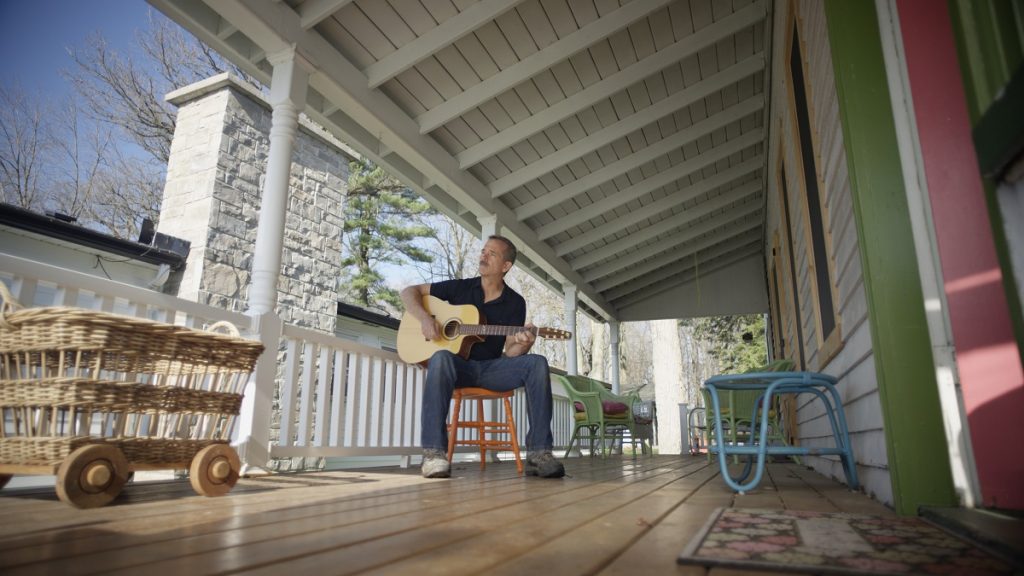 "My first draft took me over a year," says Chris, noting it was almost 200,000 words long. Only after considerable paring down and working with his "really great" editor, Anne Collins, was he happy with the final product.
"I really learned about rewriting and the editing process and took that very seriously as well," he says.
The result is a book that gained a lot of attention as soon as it was released in October 2021, turning it into a bestseller and generating great interest from moviemakers.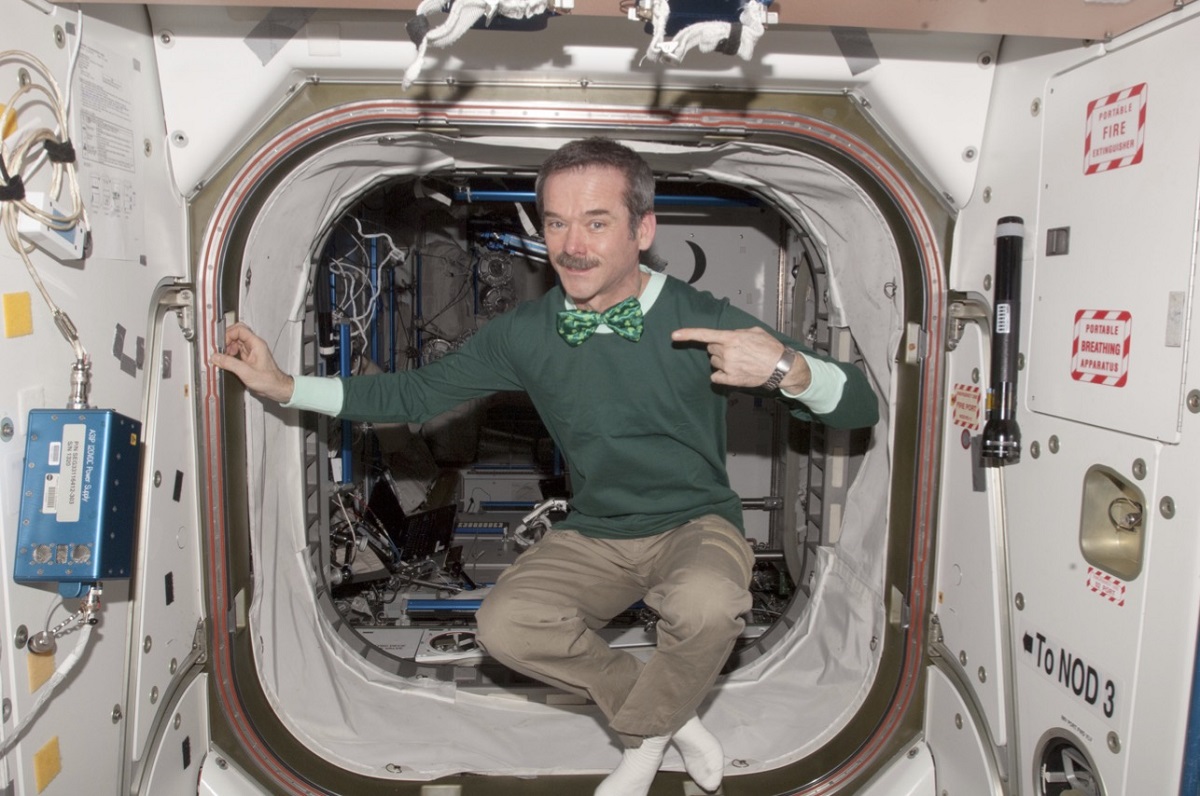 "We've had lots of movie houses come to us already because it is quite cinematic," says Chris. "We're not committed to anything yet. It's still early days and the last thing I want is for The Apollo Murders to become a bad movie."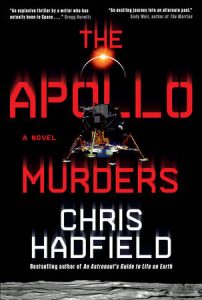 Readable as the plot of the thriller is, even more fascinating is the insight into the realities of space travel. As Chris points out, astronauts are risk-managers rather than thrill-seekers. They have to be physically fit, constantly resourceful and able to deal with the unexpected. He describes the realities of managing assorted bodily functions at zero gravity and coping with challenges such as motion sickness that results in projectile vomiting inside a spacesuit.
"That's something that I know way too much about," he says, somewhat ruefully.
However, he is very clear that he wants "to give people an unvarnished, visceral sense of what space flight is actually like," especially as "the cost of space flight is coming down so much that it really is going to become more commonplace. I really want people to get a true gut feeling of what it's like to be on a spaceship."
Acknowledging the reality is more hard work than romance, he comments that he is "not sure that any romance is all that romantic. It, too, is hard work."
He and his wife, Helene, who met in high school, have been married since 1981. Their three adult children, one an advertising executive, the second a filmmaker and the third a professor of psychology, did not pursue careers in space.
"They made very different choices," says Chris. "I think that is partly because they knew the huge amount of work it takes to be an astronaut. It isn't even a job. It's your life. It's who you are and what you do 24 hours a day, seven days a week, in my case for 21 years. Even now, it's obviously a big part of
who I am."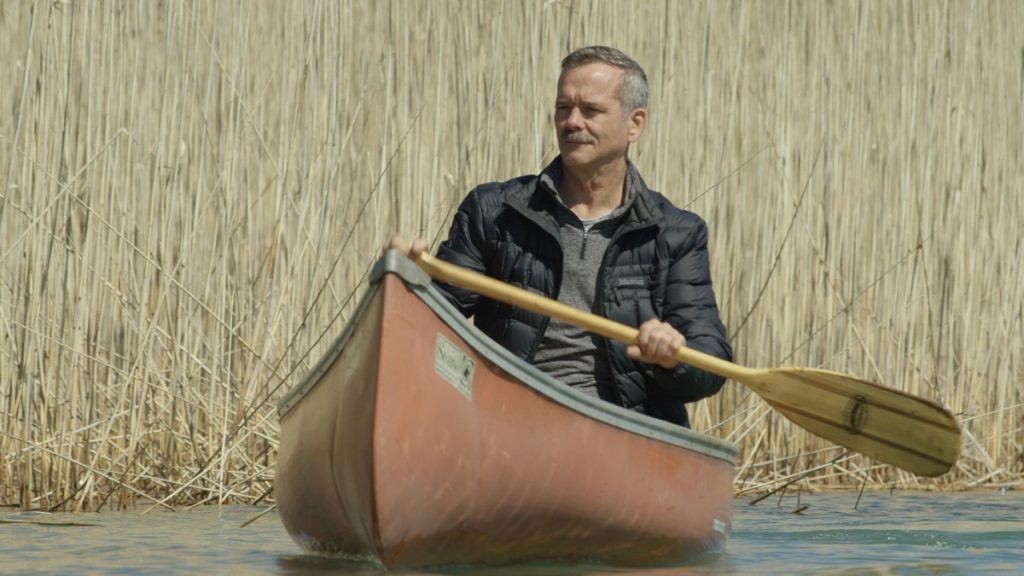 Today, he serves on the boards of directors for a number of companies, most of them space-related. He helps run the space stream of the Creative Destruction Lab, one of the world's largest technology incubators, he's an advisor to Virgin Galactic and he's involved with a company that is employing artificial intelligence to develop a clearer understanding of the effects of climate change on bank financing and investments. As an adjunct professor at the University of Waterloo, he travels the world to deliver speeches about his experiences and he has also made several
television series.
His next project, the second book in The Apollo Murders series, is already in progress.
"All the projects that I get involved in are fun and challenging," says Chris. "But what drives me is the whole underlying question of how I can use what I have done so far to contribute to improving the quality of life for as many people as possible in a sustainable way. That's what is really interesting to me: How can I shift people's thinking to be better stewards of the planet—better crewmates here on this big spaceship?"
Books:
The Apollo Murders
Penguin Random House, Canada 2021
In paperback August 2022
An Astronaut's Guide to Life on Earth
Memoir, 2013
You Are Here: Around the World in 92 Minutes
Photographs from the International Space Station, 2014
The Darkest Dark
Children's book (with Kate Fillion), 2016