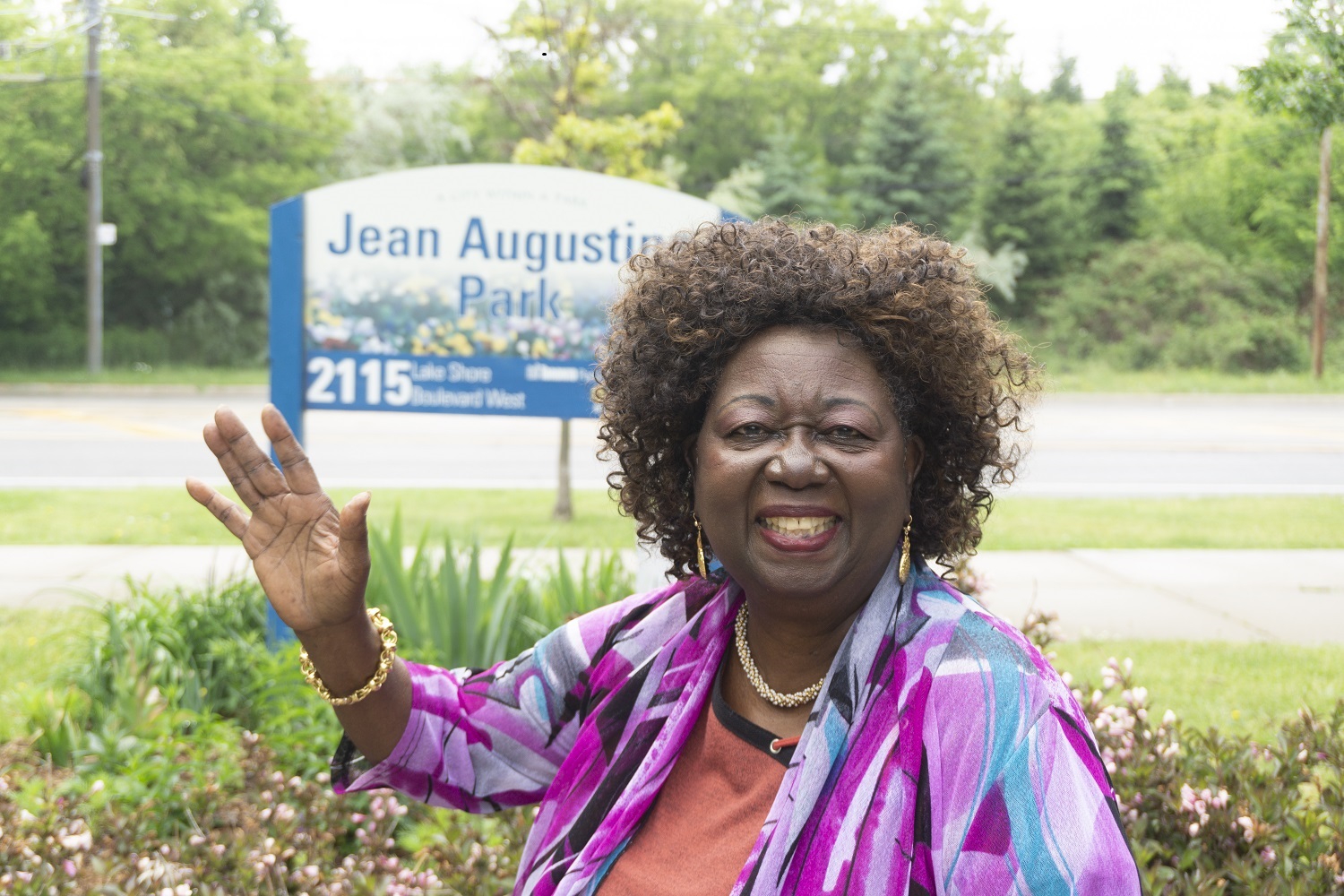 Always the advocate for change and social justice
If you happened to be in Dundas Square in Toronto during Black History Month this year, you might have noticed a massive billboard portrait of Canadian icon, the Hon. Dr. Jean Augustine. Maybe you even saw her face smiling at you from the side panels of Toronto Transit Commission buses roaming around the city. That celebration of her has been 40 years in the making. To have honoured her during the 25th anniversary of Black History Month was only fitting. It exists today because of her tireless efforts.
There are many ways to describe Augustine: social justice advocate, multi – cultural trailblazer, mother, grandmother, politician, cabinet minister and teacher, but they all barely skim the surface of this great Canadian. Jean is a powerhouse.
Born in Grenada in 1937, Jean was raised by her grandmother, who was and remains, the biggest influence in her life. "My grandmother really believed in me. She said: "Yes, you can. Yes, you are a girl, and you can achieve anything. Even to this day, at my age (she turns 84 in September), I still hear her voice that says, "You know, there is nothing you can't do."
That voice served her well. In 1960, Jean moved to Canada as part of the West Indian Domestic Scheme, a targeted immigration program through which approximately 3,000 women from the
Caribbean came to Canada to work as domestic servants, committing to a year in that role. Few of the women had worked in the field before migrating, Jean included.
She was already a qualified teacher in
Grenada.
After her year, she attended Toronto Teachers College, followed by the University of Toronto, where she pursued a Bachelor of Arts degree. Graduate school followed with a Masters in Education.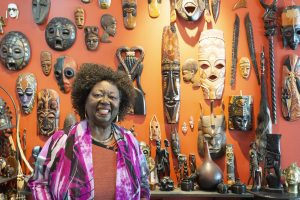 "I started with the Catholic Board in 1963-64 and worked my way up. I moved around the city. I was a vice principal in Jane and Finch and in Etobicoke at a number of schools. It was funny when I became a politician; I would bump into some of the kids I taught who were all grown up—and some were the ones who gave me grief. It felt good to see these kids doing well."
Jean decided to get involved in the community early on. She was involved in multicultural projects, including the founding of the Toronto Caribbean Carnival (originally known as Caribana) that was established for Canada's 100th birthday in 1967, and she helped develop Canada's multiculturalism policy in 1971.
She was also seeing and experiencing inequality in society.
"Everyone knows what Toronto was like in 1960. There was no Charter of Rights and Freedom: no Section 15 or Human Rights Code. There was no Landlord and Tenant Act, no police community
relations, no school board trustees talking to parents. It was a different social setting with prejudice ingrained in the system. There were things that needed to be fixed.
I used to hear from people: 'We are not renting to Blacks.' There were stereotypes. There was discrimination because they were unaware, and there was nowhere to go to complain. There was no Code that set out acceptable behaviour."
She jumped in head first, volunteering with grassroots organizations supporting immigrants, women's rights, and fighting against violence against women, drug abuse and poverty. "Basically, I became a social advocate. I was and still am motivated and committed."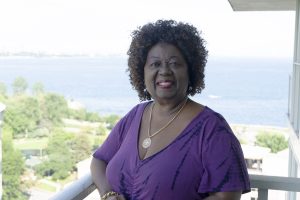 As Jean's career soared (she was one of the first black principals on the board), she used her success to improve society, working with others.
"Nothing happens as an individual. I have gotten a lot done, but it has always been part of a partnership, an 'ally ship.' Teamwork. Working with others, respecting the abilities of others. I learned
that early. It is so important to delegate and to let people have input into whatever you are working on together."
She worked with the system to fight racism and advocate for change. She collaborated with the Ontario Judicial Council and the Toronto Crime Inquiry. She trained teachers on equity and diversity. In 1987, she served as National President of the Congress for Black Women of Canada, and in 1988, she was appointed Chair of the Metro Toronto Housing Authority, serving 300,000 residents in Toronto.
Not surprisingly, she had been courted by political parties.
"Politics was definitely not part of my career plan. At the time, politics was viewed as corrupt. Women were not treated well. It was not a place I thought I wanted to be in. But then, Sheila Copps
was pushing for more women in Parliament, and I was asked to be part of that 1993 team. She was a pioneer."
So was Jean. She became the first black woman elected to Parliament and was appointed Parliamentary Secretary to Prime Minister Chrétien.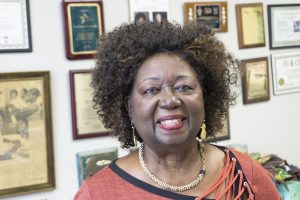 She grabbed the opportunity to establish something dear to her heart. She worked to have the month of February designated Black History Month. "I have always been passionate about the history of our country. As an immigrant, I ate up our history. But I never saw us in books. We were not integrated into the script. When I was a teacher, I saw nothing in the curriculum about Indigenous people or African people. I was making it up in my class. The reality is Black History is Canadian History. It is all over our history going back to 1603. It is for all of us to know each other's history. We have Black Canadians of African descent and History Month is a time to make sure everyone has a voice. Everyone has
the right to live up to their potential."
In December 1995, her motion passed with unanimous consent in the House of Commons after months of negotiating with her colleagues and then in February 1996, the first Black History Month was celebrated.
If you have visited Parliament Hill, you may have noticed the Famous Five statue of Nellie McClung, Henrietta Muir Edwards, Irene Parlby, Louise McKinney and Emily Murphy. That is another of her accomplishments. "At the time, only dead monarchs and PMs could be on the grounds. So it was a matter of changing the rules, and Sheila Copps was the minister at the time, and so she worked on this, and I worked with Parliament for unanimous consent to make it happen. We had it except for one MP who just refused. We tried passing it at various times, but he would always get up to disagree. Towards the end of one particular day, I left the House but then I got a call from the Whip, 'Get back here! He is gone!' I raced back and stood up. 'Mr. Speaker, I think you'll find
unanimous consent…' He heard what was going on and tried to race back to try and oppose it, but he wasn't wearing a suit, and he wasn't in his seat on time, so we got it through. Today, it is the most visited statue on the Hill. Those women made history, and so did we."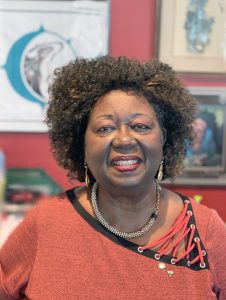 Jean went on to have an incredibly successful political career. She was a three-time Chair of women's caucus and was appointed to Cabinet in 2002 as Secretary of State (Multiculturalism) (Status of Women) becoming the first Black woman to hold a seat around the Cabinet table.
In 2004, she was appointed to the position of Assistant Deputy Chair of Committees of the Whole, making her the first Black Canadian to occupy the Speaker's Chair in the House of Commons.
"Everything I did was a first. I was a Deputy Speaker of the House of Commons, first Black woman. I am proud that my colleagues elected me into that position. My life on the Hill was not only an
affirmation of the work I have been doing my whole lifetime, I have spent most of my life in education dealing with issues around multiculturalism, women, the status and so when I was placed in Cabinet, I felt that this was the culmination of my life's work. I appreciated the responsibility and that the community had hopes and dreams we could do. It was a signal we can make a difference."
When she left politics after four consecutive terms in 2006, she didn't slow down. She led the commemoration events of the 200th anniversary of the abolition of the 1807 British Slave Trade Act, served as the first-ever fairness commissioner in Ontario, which set out new regulatory standards for clarity, openness and more streamlined access to employment conditions for foreign-trained professionals.
She founded the Jean Augustine Centre for Young Women's Empowerment in Etobicoke, which works with girls aged seven to 17. They come after school to learn and acquire skills.
"We help them with homework and help them to find mentors. We promote STEM, mindfulness, selfdefence, entrepreneurial skills, yoga. We run a gamut of programs. It is a safe place. They are supported. We have been carrying on during the pandemic online. This has opened up the opportunity to many other kids. We have over 200 girls participating. There is a lot of good will."
This year marked the 25th anniversary of Black History Month, and the pandemic had an interesting effect. Thanks to Zoom and Google Classroom, Jean was able to meet with students across the country. The pandemic provided an opportunity to reach a broader audience that perhaps may not have been there in another year. Given what happened over the last year, it also opened the door to broader discussions on racism. "The fact that we are in conversations around George Floyd, systemic discrimination, anti-Black racism and examining and talking about what we need to do in society is a positive development. I think it is important for young people to understand the significance of getting to know this history, of getting
to know their neighbours."
Ever the keen observer and advocate for social justice, "the pandemic has also shown some of the gaps in society, whether that is in health care, whether it is who are the essential workers, who they are, nurses, homes caregivers. We see the importance of recognizing everyone in our society. The pandemic has laid bare many of the inequities which makes change possible."
"We are entering a different world prior to 2020. 'Allyship' is the new word, and we are looking now at how allies can assure that we live in an equitable society."
When up against adversity, whether systemic racism or other obstacles, she always searches for solutions. "I have always viewed myself as the little engine that could. My grandmother said there is
nothing you can't do. And then she would say when up against difficulty, 'put it down for today, come back  to it tomorrow and don't give up.' The whole issue is having a plan and staying with your plan. Don't let anyone take your dream."
One thing you never hear from Jean are complaints. She never talks about some of the biases and struggles she experienced. "I grew up in an environment of having a stiff upper lip. You grin and
bear it. Every life has its challenges. Interacting with people, I always look for the bright side of things while not feeling victimized. It is better to laugh than internalize some of the things we hear."
Any regrets?
"I did not speak up to this social justice earlier. I wish my activism had occurred earlier. It has taken us so long to cross over into that diverse world. Maybe I should have started earlier. I think that is the only regret. Things could have been accomplished sooner. There is always work to do. We are not there yet. Working toward a just, equitable society is to come. It is a work in progress."
Any bad habits?
"I watch too much tv. I watch silly tv as well as the news. I am addicted to the news and the radio. There is a joke in my family when they bury me, they will need put in a radio with the longest serving battery, set on CBC. I have it on everywhere I go: my car, my bedroom, my kitchen."
She has always been an avid reader, a voracious reader. "When I was growing up, there was no television or radio. We got information and knowledge from reading. I would head to the Grenada public library once or twice a week. I read the biography of a whole lot of people and self-help books. I liked to read and hear how this person or that person fell and got up, things they had to do. Self-help books motivated me to keep me resilient to move forward."
Reading also helped her formulate her view of the world.
"I always say that to talk about the present, and where one is going, you have to know the past. You have to know where you are coming from and what has shaped you." Reading helped her do just that.
Jean's legacy in Canada is far-reaching. Awards, plaques and photos cover the four walls of her office. She has received seven honorary doctorates (the University of Toronto, York, McGill, Guelph, Windsor, Trent, and Ryerson), is a senior fellow at Massey College and a fellow of Centennial College. She holds the key to the city of Vaughan where a complex comprising a community centre, theatre, high school and sports fields bear her name. There are other schools peppered around the GTA with her name and a large city park in Etobicoke.
Her accolades reach the highest levels: she was appointed to the Order of Canada, received the Queen's Diamond Jubilee award and was appointed a Commander of the Order of the British Empire for her services to education in politics, and she was appointed to the Order of Ontario.
Jean has reached the phase in life to focus more time on herself. She has more than earned that. "I have been at several intersections in my life: I have been a black woman, a black immigrant woman, a black Catholic woman, and now I am a black senior woman. I am getting close to retirement. I am winding down. I look forward to doing some of the things I would like to do. Going on cruises, holidays and staying longer. I have the choice to say no to things too."
Her future will include her work and reading, of course, with some gardening and music thrown into the mix. "When I turned 80, I bought a harp, and I started lessons. I used to play piano, and I thought I needed to get back into something and get a new skill. I tried the guitar, but that was tricky, and I like the sound of the harp. When COVID allows, I want a conventional teacher."
She is also the proud mother of two daughters and two grandsons.
This past year Maclean's Magazine awarded Jean its Lifetime Achievement Award, which is chosen by election. "That felt good. They still remember me." Everyone does, and everyone will for generations to come thanks to her work, dedication and impact on making our country a better place.