Profile
By Jennifer Hartley
No Bounds Jazz singer and actor
Holly Cole's global fame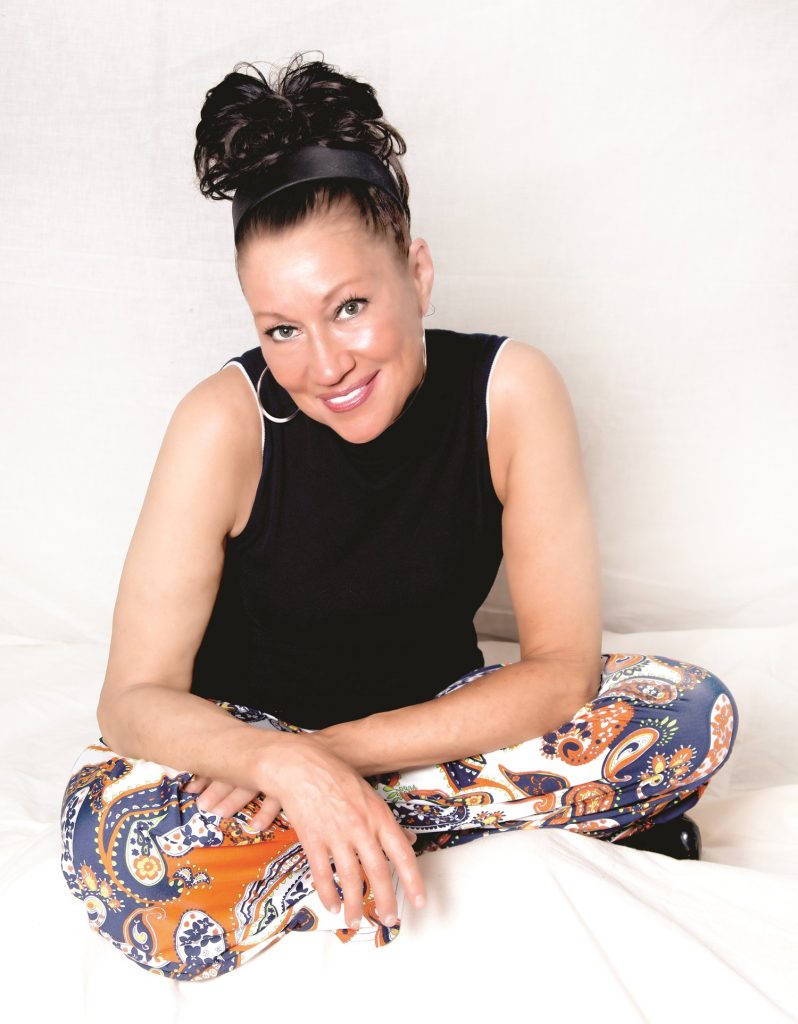 Holly Cole will make a jazz fan out of anyone. Her spectacular voice and playful musical interpretations combined with her creative, contemporary approach make that brand of notoriously complicated music accessible to everyone.
With 17 albums, (plus contributions to other albums) under her belt, two JUNOS ("Best Contemporary Jazz Album," for her 1994 Don't Smoke in Bed and "Best Vocal Jazz Album of the Year," for Shade in 2004) and two GEMINI awards, Holly has one decorated mantlepiece. She has two Japanese Grand Prix Gold Disc Awards (Japan's equivalent to the JUNOS) as well as the Montreal Jazz Festival's Ella Fitzgerald Award. She is one of only two Canadians to ever receive the prestigious award and joins the ranks of Sade, Aretha Franklin, Harry Connick, Jr., and Etta James. Thanks to a 2014 honourary doctorate from Queen's University, she has also added Dr. in front of her name.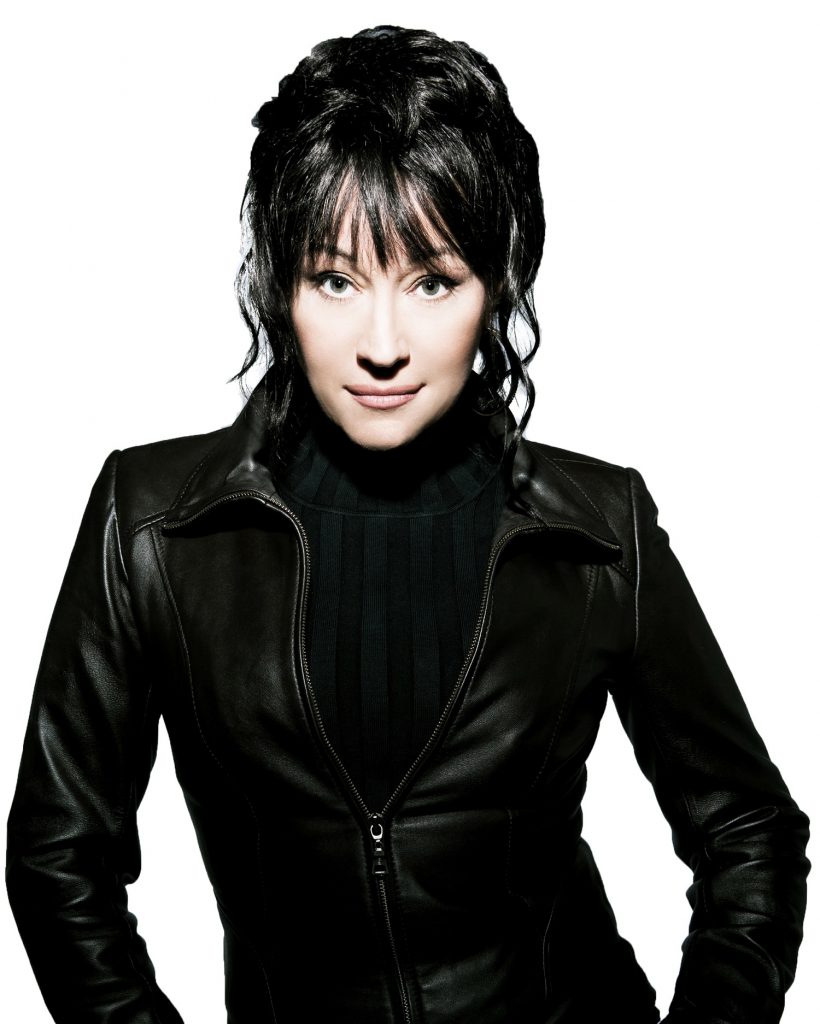 On top of all those successes, she is witty and has a warm and vivacious personality that immediately puts you at ease. Born in Halifax, she grew up in Nova Scotia and New Brunswick and rumour has it she was a bit of a wild child. Given her sassy stage presence, that is deliciously believable.
She hails from a musically gifted family. Her dad Leon was the host of CBC Radio's RSVP and a classical musician, as was her mom, Carolyn. Her brother Allen is also in the music business. Holly rebelliously abandoned piano lessons as a teenager, but while visiting Allen in Boston when he was studying jazz piano, she discovered her own love of jazz. Encouraged by him, she explored her singing talent, eventually ending up in Toronto where she studied voice at Humber College and found her performing legs in the clubs. She met Aaron Davis and David Pitch with whom she formed the Holly Cole Trio, and her musical journey began. They have created music together for years, magnificently covering the greats, adding their flair and magic. Whether it is their version of Whatever Lola Wants, I Can See Clearly Now, or Gordon Lightfoot's If You Could Read My Mind or their provocative, enigmatic
interpretations of Hank Williams, the Gershwins, Tom Waits, or Holly's own music like Onion Girl, their music is mesmerizing.
Holly has had a very successful solo career as well, but the band has stayed close and still plays together regularly. They toured all over the world together in the 1990s, making fans everywhere they went. Japan has a special appreciation for Holly, and it is mutual. "I love Tokyo. It is so vibrant."
Thankfully for us, Holly never got the itch to move. "People like to drag Toronto down and right away I think these people haven't travelled much. If you go to some of the harsh U.S. cities, you see how beautiful it is here and how great we have it in Canada. We have a lot of liberties that aren't afforded people in other countries."
While Holly is enigmatic and a night owl, creating her magic in the wee hours, which just adds to her mystique, this sizzling singer is a dichotomous portrait of domesticity, with a beautiful home in Nova Scotia and one in Toronto. But Holly being Holly, there is also an eclectic side. "I love hardware stores; I collect all that hardware stuff and I have a love for
obscure lightbulbs."
And then there is her green thumb.
"Yes! Gardening is actually now a big part of my life, thanks to my 97-year-old friend Iris. She really knows about the art, and she comes over and shares her advice with me. She's my gardening guru and a long-time friend of mine and was my mother's friend too."
Close to her parents, Holly credits them with giving her the room to grow and the freedom to pursue what she wanted, which changed as she aged.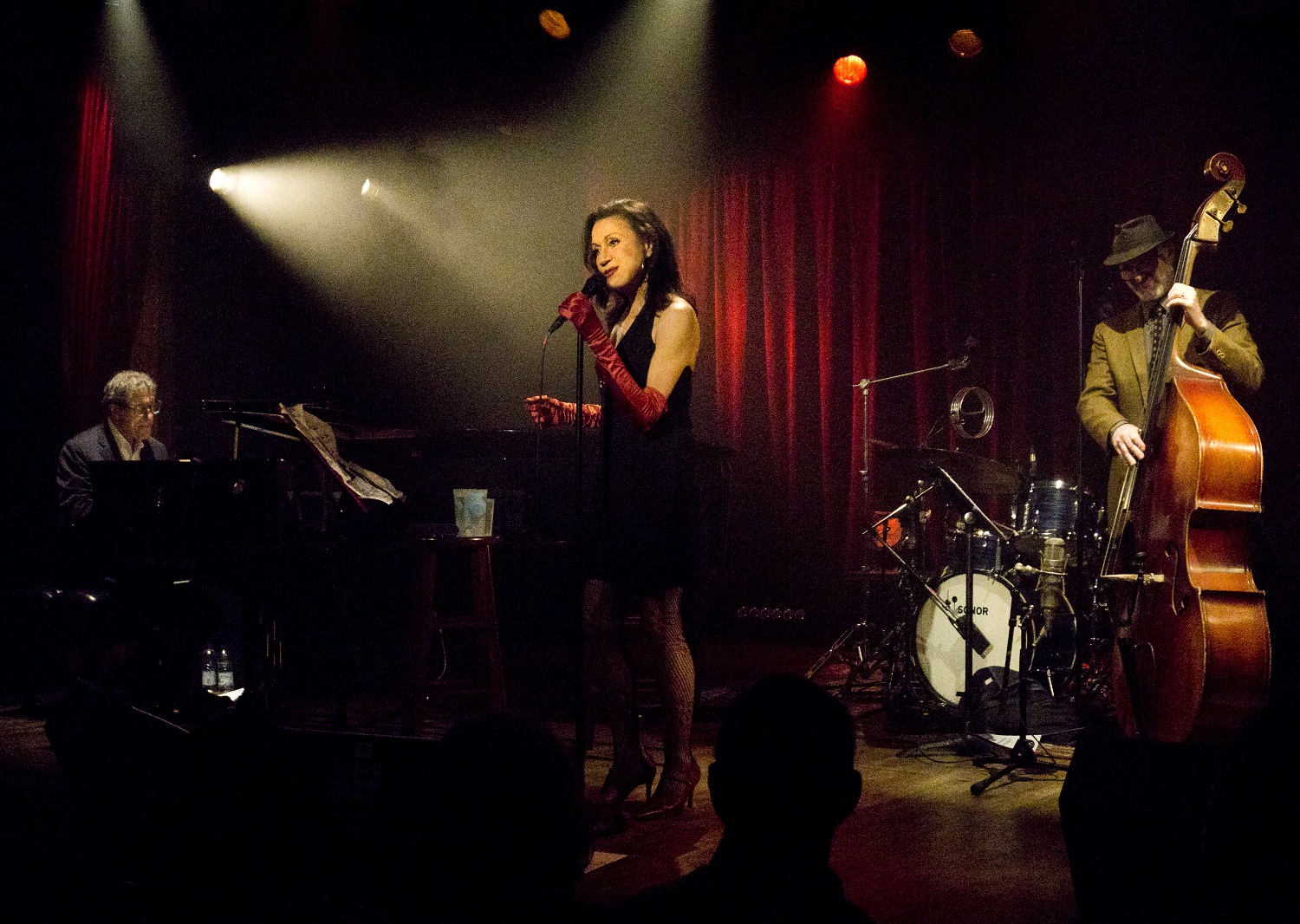 As a teenager, she had a love of horses and all things equine. She got a horse when she was 13 and to this day, she says it was the most momentous one in her life. "The feeling when my pony arrived—it was the feeling of responsibility. My parents didn't know anything about horses. I had to train him. It was the promise of the future and I loved competing and jumping. I read everything I could find on horses and became an equine junkie." That love of animals continues and today, she is a fan of People for the Ethical Treatment of Animals (PETA), the World Wildlife Fund, and Humane Societies. "Maybe animals and people give therapy to one another."
Thankfully for us, ultimately, it was music that won her over.
As Holly looks back, she has come to value her, parents. "I tell everyone to let their parents know you appreciate them. Ask them questions, while they will like it, in time you will be the grateful one to have their advice and wisdom and you will get to know more about who they are." So she did.
When her mother got sick, Holly stepped away from music for a few years to look after her. "When I saw the end of her life coming, I talked to her about everything. One time I asked her about the happiest time in her life and she said it was when she was pregnant—she had three kids. At first, I thought that was sad, but then I realized she just so much wanted to be a mother."
Holly spent a lot of time thinking about that complicated mother/daughter relationship. She now thanks her mother for many great life lessons, including the importance of laughter. "My mother had a great wonderful sense of humour," clearly passed on to her daughter. "I laughed so hard once. We were at this wedding and there were relentless speeches, and we were moaning about
it when she leaned over and said, 'If  you don't have anything nice to say, sit with me.'"
One of her most important lessons was not to sweat the small stuff and not try to fix everything, which Holly says is something she always wants to do. "Sometimes things are not even broken
and sometimes they can't be fixed and sometimes people don't want you to fix them for them. That was an important lesson because she is absolutely right."
For Christmas that year, Holly compiled a list of great and wise things her mother had told her and gave it to her "I wish I had kept it—but I had a subsection that said, 'Things that you said that I swore weren't true but found out they were.'" They were very specific things about my life not just expressions but things specific to my life like advice she gave when I should have taken or something like that."
Today, she also relishes the joy of the little things, which is something she learned in Japan. "We were on the way to the airport and we were late but I really wanted to buy a pair of earrings at this department store. So, I made them stop the van and I ran in. In Japan, they wrap everything, making everything look beautiful. So there is the clerk, wrapping them up like a gift and I told her she
didn't need to since they were just for me. The clerk spoke English and she just stopped and looked at me with curiosity and said: "Just you?" And she turned back to continue wrapping. The look she gave me was like, "why are you the least important person?" And it stuck with me forever. My perspective completely changed from this one incident. Today, I am the queen of wrapping. I know everyone's favourite colour and want to make them feel good with the little things, just like that clerk did for me. I think it was a really important cultural exchange."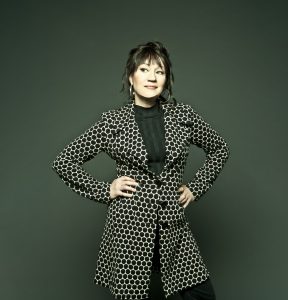 Another surprise? Holly is a registered hypnotherapist. She had tried unsuccessfully to quit smoking over and over again. Then she tried hypnosis. "I was just like 'wow where have you been all my life?' I just loved being hypnotized and it was independent of the smoking." Fast forward to her mother's illness and her mother came up with a great idea for Holly. "Holly, I know the huge thing you are doing being here with me but I think you should go to school." Stunned, Holly agreed. "I thought okay, and I thought what would I study?"
Given her previous experience with hypnosis, she decided to study the discipline. That approach has spilled over into all aspects of life. She takes life as it comes now and laps up what life has to offer.
While hypnosis helps, she also had a near-death experience that brought it all into focus. She was in her beloved Tokyo, about to head to the pool when the glasses on her minibar started rattling.
She looked out the window and saw a skyscraper swaying back and forth. "That is just wrong. They are not supposed to move like that… (actually they are)" and the shaking accelerated, and plaster was falling. She went to the hall, and everyone was on the floor with coats on the head.
"The tectonic plates were roaring like a monster. Talk about feeling insignificant." Holly was experiencing the longest earthquake of our lifetime.
"It was intense, and it came to me when you are born, you are dealt a hand and as I lived through the earthquake thinking it might be my last breath, I thought I had been dealt a good hand. I loved my parents; l loved my grandparents. I was allowed to do what I wanted, I achieved success in music and travel. At that moment, I didn't berate myself for my mistakes. I felt grateful and happy, and it soothed me. You are also trying to do anything to avoid thinking about the building's walls separating from the ceiling."
Yet another surprise. "Then, I thought 'What was the best day of your life Holly?' It didn't take a long time to identify that. It was the day I got my horse."
Holly is an optimist. She has an incredibly positive outlook on life and looks for the good in everything,
including the pandemic. "Younger people have the opportunity to really appreciate the older people in their lives like never before. That can be the result of COVID. I know I took everything for granted when I was younger and I think we all did, but I believe it isn't the same for the COVID-19 generation and they will appreciate things more than we did. I do have to say I am so glad my parents weren't around for this. My dad died months before COVID hit and mom a few years before that. I just really sympathize with families who have to deal with it with their older relatives. Fear for loved ones and loneliness made it difficult for everyone."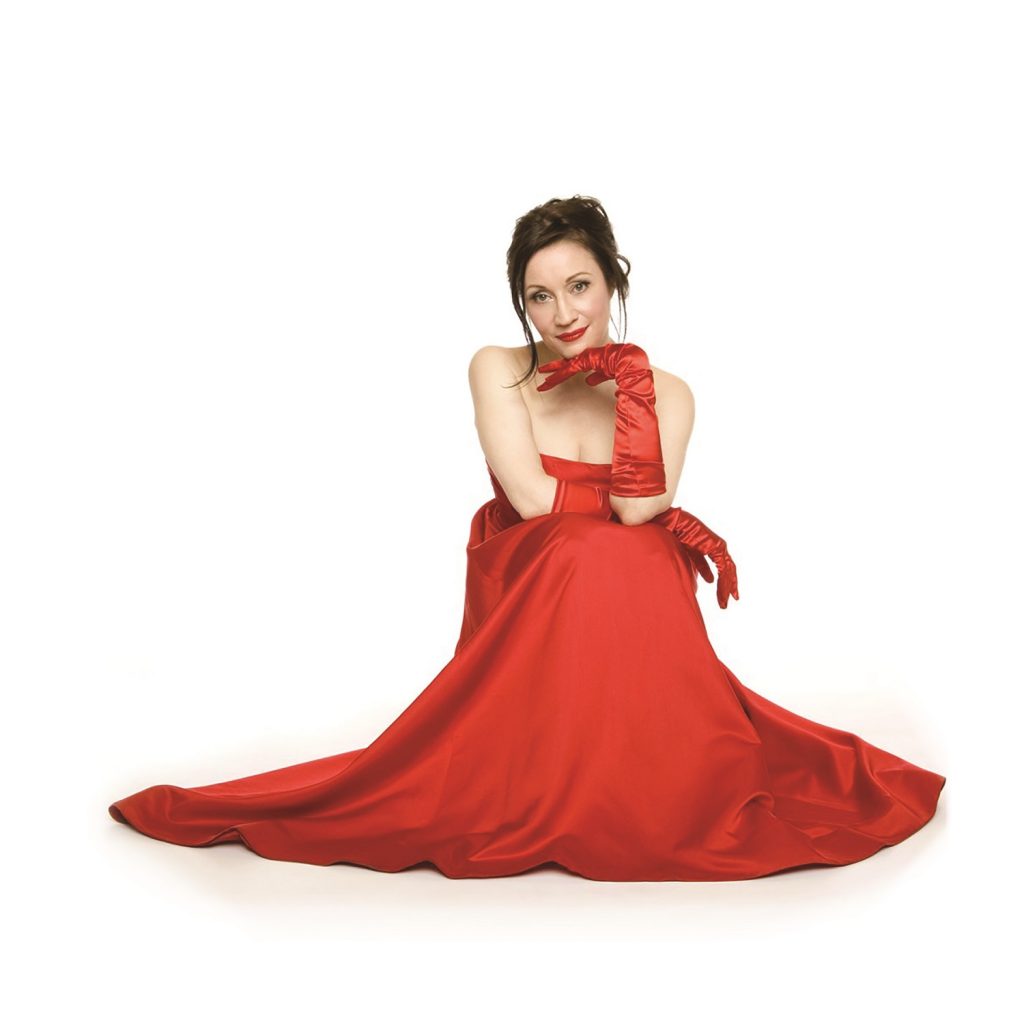 While COVID-19 threw a wrench into everyone's lives, including hers, she discovered new skills. "I became a chocolatier during COVID. I am Keto and I now make scrumptious, sugarless chocolate. I make them in different shapes. I can make a musical staff with all the flats out of chocolates, or stock market symbols. Everyone loves them." While Holly holds us enraptured with her music, we can hope she will please our palates too someday with that talent.
Her usual life as a musician came to a halt during COVID, but in April, she performed a virtual concert at the iconic El Mocambo theatre in Toronto. "It was a unique experience for all of us but it was also very strange without an audience. The audience becomes a face for me that usually takes shape in the first four or five songs but with the El Mocambo show, there was none of that. We would play this song and then there was just silence, no feedback. We got used to it but now I see how much energy I receive from people, from a live audience. There is nothing like that." And there is nothing like a live show for the audience. Thankfully, in-person concerts are resuming. She starts in Montreal and Quebec in November and with any luck, there will be more to come across Canada.
What about her usual Christmas tour? "When your name is Holly, you are fated to do Christmas shows. The puns never cease with my name."
Thankfully, Holly survived that 2011 earthquake and will be gardening, making chocolates, and pleasing audiences with her music for the foreseeable future. Maybe you will even be able to have her work her magic as your hypnotherapist.
Holly Cole's magic touch knows no bounds.