By Iris Winston and Photos by John Major
Giving Back
Paul Martin's calling in life has been to serve and serve well.
The Right Honourable Paul Martin, a Companion of the Order of Canada since 2011, is probably best remembered for his successful role as federal Minister of Finance.
In that position from 1993 to 2002, he erased Canada's deficit, paid down the national debt, while simultaneously recording budget surpluses, and turned Canada's debt-to-GDP ratio from one of the highest to the lowest among the world's industrial countries. (GDP or gross domestic product is a monetary measure of the market value of goods and services produced, quarterly or annually.
It is a way of determining a country's economic performance when making international comparisons.) Yet, before, during and after his nine years in control of Canada's purse strings, he made his mark in many places and many ways. Today, the 79-year-old political and business veteran is still connected in many ways, relaxed in his life — and very content.
Before
Initially, he says, he was not interested in running for political office, although his father, Paul Martin Sr., wrote in his diary in 1977 that his son "had the bug" of political interest. It was not until he was 50 years old that his father's observation became reality and Paul Jr.moved into the political arena.He was elected as the Liberal MP for the riding of LaSalle-Émard, Montreal, in 1988 and subsequently re-elected each time he ran until his retirement from politics 20 years later. "My father was a Member of Parliament when I was born," recalls his son. "I suppose, like many people, when they are young, it was to do anything except your father's job."

He did, however, follow in his father's footsteps after completing an undergraduate degree in Philosophy and History and became a lawyer.Although he did not practice law after being called to the bar in 1966, he says, "I went to law school because I really wasn't sure what else I wanted to do. I'm very glad I did. I found law school tremendous training." Still unsure of his future direction, he says he considered working in the Third World.
"Growing up inWindsor,I was familiar with all the civil rights marches in Michigan and I had a huge interest in both the environment and the Third World, so, at some point, I decided that I really wanted to go to Africa." But, he continues, with self-deprecating humour, a friend's sarcastic comment that"another fresh-faced young lawyer was just what Africa needed" gave him pause and he postponed his involvement with Africa until much later in his career.
The friend was Maurice Strong, a controversial figure on the Canadian business/political scene, who, at that time, headed the Power Corporation of Canada. He offered the recent graduate a job as his executive assistant. Paul continued as executive assistant to Paul Desmarais, when Desmarais took over from Strong. "I really came to like the business world," says Paul, who went on to become president of the board of Canada Steamship Lines (CSL), a subsidiary of the Power Corporation.
In 1981, he and a partner, Lawrence Pathy, bought CSL Group Inc. By the time Paul became the sole owner in 1988, he had turned what had once been a struggling venture into a highly successful business enterprise, as well as accumulating personal wealth through his sound business decisions. According to Doug Gibson, the publisher of Paul Martin's memoir, he thought of himself as "a corporate firefighter for Power Corporation, dashing to the rescue of failing companies."
Gibson also writes in his Stories about Storytellers of the sense of him as"the boy who loved ships"being a force in his acquisition of CSL and quotes Paul as saying that if he "thought about government at all, it was from the perspective of a businessman."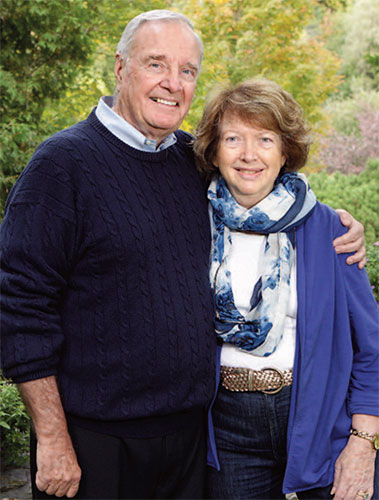 During
Yet, reluctantly or not, Paul the businessman was destined to become a key figure on the Canadian political scene for a quarter of a century. "By the time I was in my forties," he says, "I wanted to give back and decided that the best way to do that was to go into public life.That's how I got there and got started in politics."
As the Windsor native and his family now lived in Montreal, where the Power Corporation and CSL were based, he became the federal Liberal candidate in Quebec beginning in 1988. "I picked a riding that I really liked," says Paul, noting that this meant running against a popular Conservative candidate. "I loved the riding and loved the people and I was elected every time I ran until I stepped down in 2008."
Just two years after his entry into politics, the rookie MP ran for the leadership of the Liberal Party, coming second to the politically experienced Jean Chrétien in a bitter race that marked the beginning of lasting animosity between the two men and their supporters.Three years later, the Liberals defeated the Progressive Conservatives, then headed by Kim Campbell, in a landslide. Chrétien, as the newly appointed twentieth Prime Minister of Canada, selected his closest rival from the leadership race of 1988 as his Minister of Finance. (The financial portfolio was often rumoured to be a career killer for the politically ambitious.)
Paul was to serve in this role until 2002 and to become known as the man who balanced the budget, as well as being a major figure on the international financial front.The short-term pain of the journey to financial stability that he imposed on Canada included reducing transfer payments to the provinces, cutting back on social programs and maximizing taxes and other sources of revenue. When the deficit was under control, he was able to restore a number of social services and lower taxes.
In addition to erasing Canada's deficit, paying down the national debt, and recording budget surpluses in no fewer than five budgets, he was able to deliver a debt to-GDP ratio that was the lowest in the industrialized world. Other major achievements during his time as Minister of Finance included restructuring and rehabilitating the Canada Pension Plan and being the architect of the G20 group of nations — expanded from the industrialized G7 (G8 when Russia was included).
Often referred to as the father of the G20, he was the first chair when the 19 members held their inaugural meeting in Berlin in 1999. (Nigeria had been included as the twentieth nation, but was later dropped from the group.) When he was appointed to the financial portfolio, "the main economic group of nations was the G7," says Paul. "It made no sense to me that this was the group that was going to set the tone for the world.Countries like China and Korea and other emerging economies needed to be part of taking responsibility for making globalization work. So, as finance minister, I became chairman of the G20 and the group has worked well." During his time in office, he also devoted attention to the financial picture in Africa.
"The African countries were stuck with onerous debt," he says. "Along with several other countries, I battled for forgiving this debt.Many of theAfrican countries were paying more interest on their debt than we were giving them in foreign aid. So, here was something else that made no sense." Despite his undeniable success as Minister of Finance, he was dropped from the Liberal cabinet in 2002, the continuing legacy of the hostility between himself, Chrétien and their supporters. By this time, Prime Minister Chrétien was under increasing pressure to retire from office and the former Finance Minister's interest in becoming the leader of the Liberal Party was clear.
While there is slight uncertainty whether Paul was dismissed or was forced to resign, there was no doubt about the open warfare between the two camps. Paul formally declared his intention to run as leader of the Liberal Party at the next party convention in 2003 and crossed the country campaigning to succeed his rival after selling his interest in CSL to his three sons, Paul, Jamie and David.That fall, Chrétien declared that he would be stepping down and, on December 12,2003, then Governor GeneralAdrienne Clarkson formally appointed Paul Martin as Canada's twenty-first Prime Minister.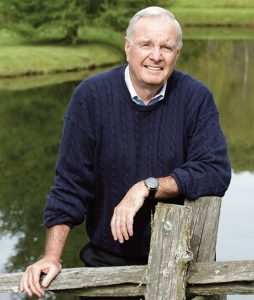 Like his son,Paul Martin Sr.,whose career in public office began in 1935 and continued for more than 33 years, aspired to the leadership of the Liberal Party.The prize eluded him and, it was generally suggested that this was one of the reasons that becoming Prime Minister was so important to his son.As a tribute to his father, Paul carried the Maple-Leaf flag that had flown on Parliament Hill when he died in 1992 at the swearing-in ceremony. During the three years that he served as Prime Minister of Canada, Paul says,"We got a lot done. I'm very proud of my time as Prime Minister of Canada."
He highlights the Kelowna Accord — a five-billion dollar commitment to close the gap between the standards of living for Aboriginal and non-aboriginal Canadians by 2016. (The agreement did not survive after the next federal election.) He also points to his focus on a national childcare program and bringing in "the largest tax cuts and the largest investments in research and development in Canadian history." His biggest problem, while he was Prime Minister, was not of his making.He had to deal with the fallout from the notorious sponsorship scandal (also known as Adscam or Sponsorgate).
A program that ran in the province of Quebec from 1996 to 2004, its avowed purpose was to raise public awareness of the Canadian government's contribution to various industries and other activities in the province as a counter to Quebec separatism.The program was discontinued when the long-time, broad corruption in its administration, involving the government, was discovered. Paul established the Gomery Commission to investigate. While Justice John Gomery exonerated him, it confirmed the corruption and mismanagement that then auditor general Sheila Fraser had uncovered.
The scandal tainted the Liberal government, which was reduced to minority status after the next federal election. In 2006, the Liberals were defeated and Paul stepped down as parliamentary leader, although he stayed on as party leader until the following March.
After
Since then, his aim of giving back has manifested itself through his work with indigenous Canada.In 2008, he and his family founded the Martin Aboriginal Education Initiative (MAEI), with the primary objective of bringing educational standards for Aboriginal peoples across Canada to the level offered to non-aboriginal Canadians.
"Education is critical to improving the social and economic strength of Aboriginal People to a level enjoyed by other Canadians," notes the Foundation's brochure. "MAEI has initiated various educational projects designed to provide Aboriginal Canadians with the tools and opportunities they need to succeed. MAEI brings together Aboriginal organizations, the business community, post-secondary institutions, First Nations schools, and provincially and territorially-funded school boards to implement programs to support Aboriginal students."
"To date," says Paul, "We have focused on primary and secondary education. Colleges and universities have made tremendous progress over the years in indigenous education.The same is not true of primary and secondary schools which are generally under-funded on reserves." The programs funded through the MAEI include a business course for Grade 11 and 12 students, a training course for principals and a literacy course. The Foundation is paying particular attention to literacy in the primary grades. "If children can't read and write by the end of grade three, the chances are slight that they will graduate from high school," says Paul.
"The dropout rates on reserves are pretty bad." He says that an MAEI pilot program in two reserve schools brought the reading and writing skills of students at the end of grade three from 15 per cent of the number of students (compared to 70 per cent of Ontario students off reserve) to 67 per cent after four years and 81 per cent one year later. "Now, we are working in conjunction with the federal government to expand this program," he says.
"Our goal is not to stop until the primary and secondary school systems on and off reserve, where there is a majority of indigenous people, is as good as the public system anywhere in the country." One of his other goals is to continue his work with the G20. "I think it's so important," he says. "And I'll never forget Africa." He chairs the Congo Basin Forest Fund, a British-Norwegian-Canadian poverty alleviation and sustainable development fund.
He is part of the Advisory Council of the coalition for Dialogue on Africa, the UN Economic Commission for Africa and the African Development Bank. He is also involved with the Global Ocean Commission and Canada's Ecofiscal Commission among other organizations and is viewed globally as a trusted fiscal advisor.
"Overwhelmingly, though, my time is going to be spent on the needs of First Nations, Inuit and Métis, principally in the areas of education, healthcare and child welfare," says Paul, who celebrated his 78th birthday on August 28, 2016, and his 51st wedding anniversary to his wife Sheila (literally the girl next door) on September 11, 2016. "I think there's enough there to keep me going for a while."