The Art and Soul of Jimmy Rankin
Iconic East Coast musician is releasing a new record, Harvest Highway, and performing in Ottawa at the Fifty-Five Plus Lifestyle Show
There's no shame in carrying on about Jimmy Rankin. It's a thing people do. Often. After all, the legendary East Coast singer-songwriter has a following that's international. Time and again on YouTube, Instagram or Facebook, people will enthuse at length, in English or French and with ample emojis, about how his music has influenced their lives.  As one devotee has put it, "Love his lyrics, voice, style, guitar playing. Touches my heart. Thx Jimmy."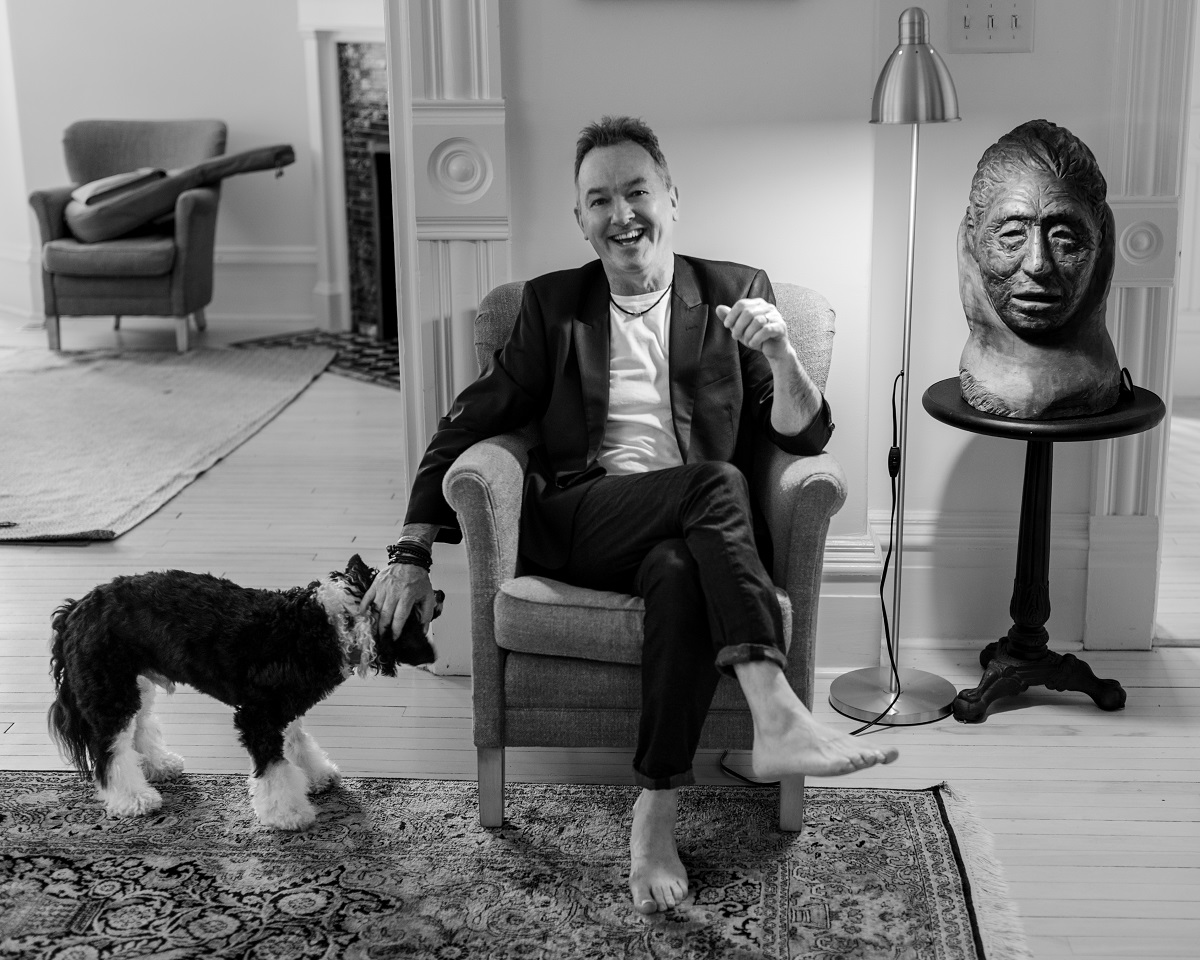 So, fans will be tickled to know Jimmy Rankin is releasing his eighth solo album, called Harvest Highway, in September. "I'm excited about getting out and playing new songs for people," he says. "I'm very proud of this record."
You may have found yourself in the car, windows rolled up or down, belting out the words to Highlander or Been Away from his last record, Moving East, unveiled in 2018. But odds are you've been a fan since the 1990s when Jimmy and his siblings—Cape Breton's famous band the Rankin Family—captivated the nation and rocked the musical world with their Celtic folk-pop sound.
"And you know? You can still hear it," says the 59-year-old father of two. "I've been a solo artist since 2001, I've travelled extensively across this country, played so many places and people still request it. They still remember those Rankin Family songs."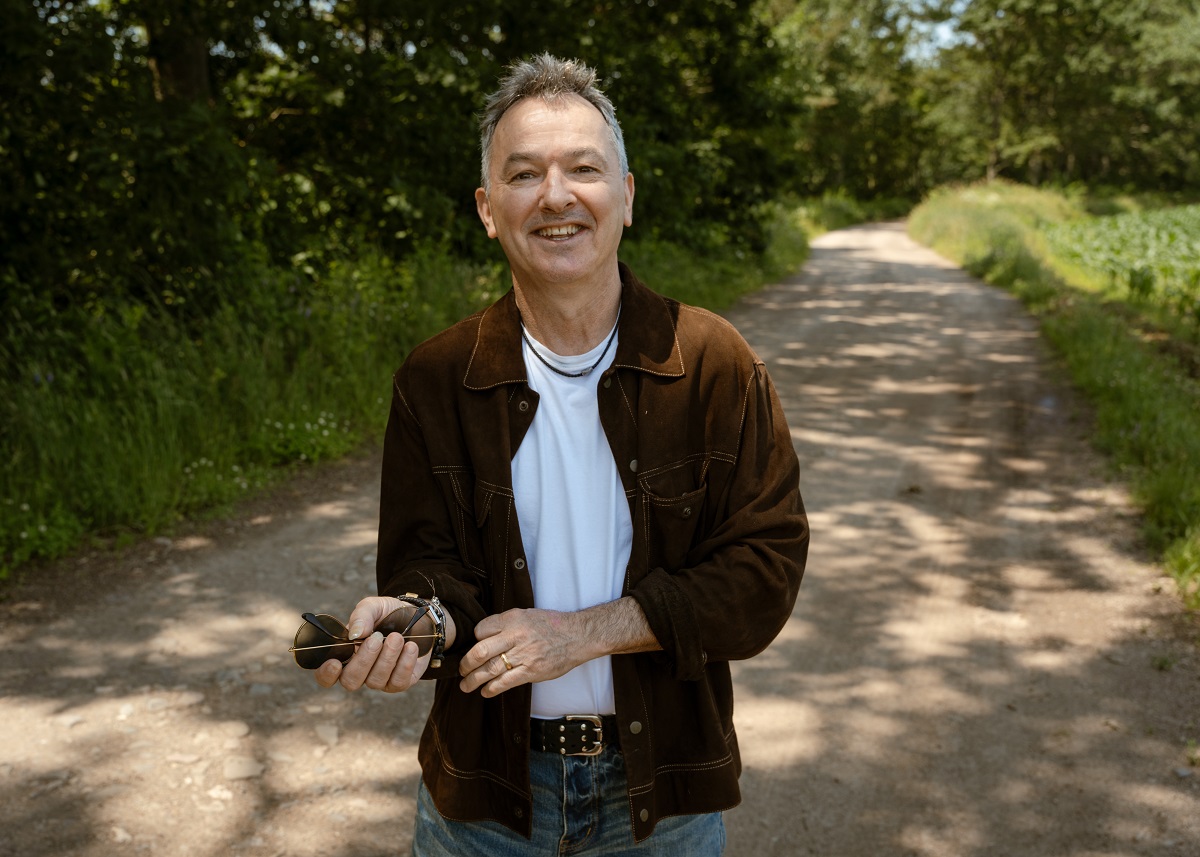 That's something, considering the singer has some grey in his hair now and he just celebrated his 31st wedding anniversary with his lovely wife Mia.
Back in the day, he continues, "when I was playing with the Rankins, people would play Rankin music for their children and now those children are playing Rankin music for their children. It's being passed on, which is a wonderful thing."
What's just as wonderful? The Rankin musicality and wit have been passed on to Jimmy's children too. When asked what James, 18, and Chloe, 16, think of their dad's music, his answer is comically deadpan: "I think they like it."
Admitting they're "quite proud" of him, he's quick to express his pride in them. "They're very talented, artistically and musically and academically, and so I don't know if they'll pursue music—I don't think so—but they certainly can play and sing. And they're very creative."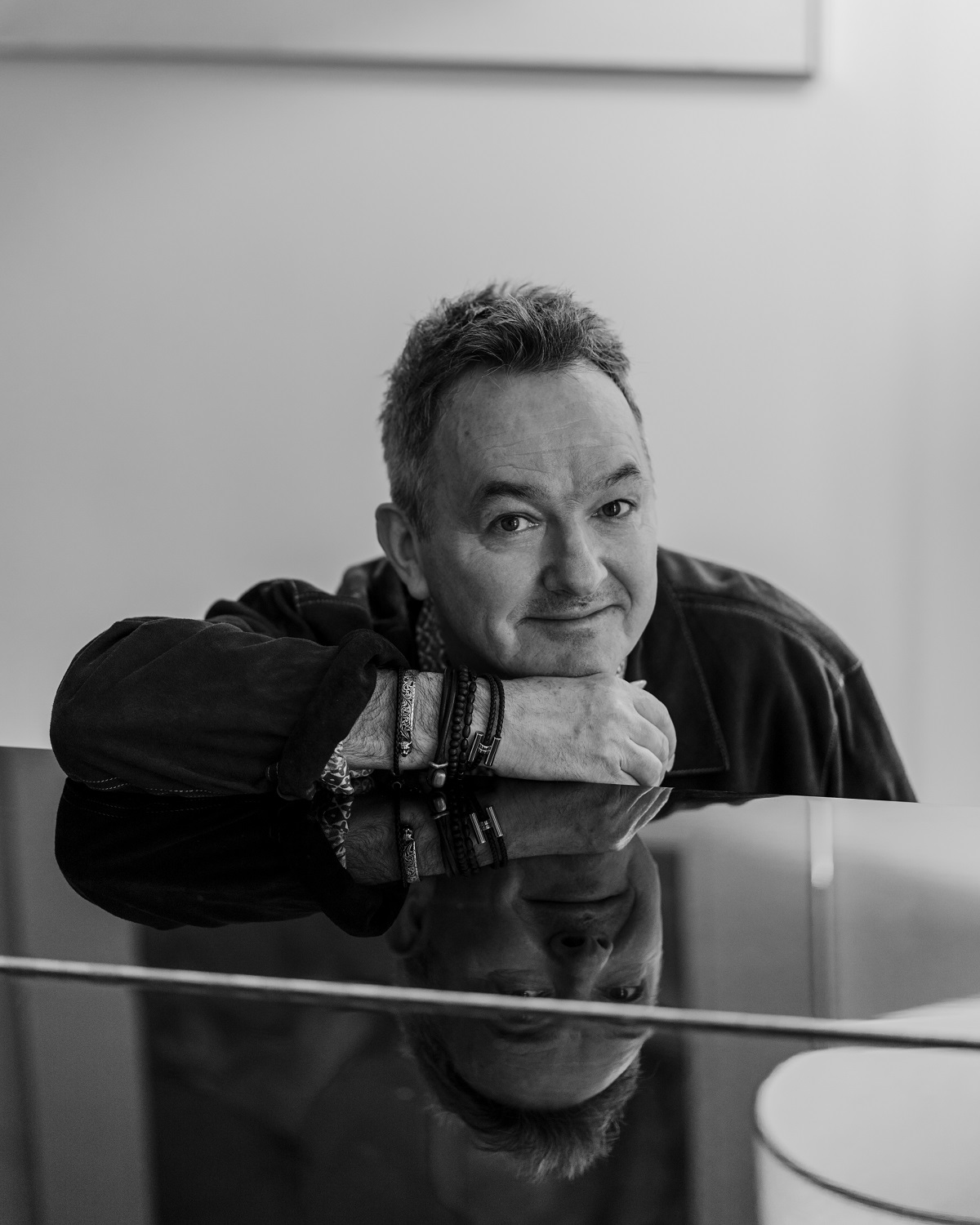 James is a cellist. In April he won the Nova Scotia Youth Orchestra's Most Valuable Player Award. Chloe is trained on violin. "Now she's playing Cape Breton fiddle music," Jimmy says. "Chloe also likes to act and she likes to sing and dance. She's a very talented kid."
When her father was a kid? "There was always music in my household," he recalls. "I come from a large Catholic family and my parents always had music in the house. As far back as I can remember, we were entertaining people."
In a village called Mabou, on the west coast of Cape Breton Island, a lad named James Kevin was born to Kathleen and Buddy Rankin in 1964. Known as Jimmy, he was the fifth youngest of 12 children. The lot of them caused a bit of a musical stir, you could say. For instance, today Mabou's welcome sign says HOME OF THE RANKINS and one of its celebrated landmarks is his sisters' Red Shoe Pub, where there's live music seven days a week.
It was back in the 70s when Jimmy's older siblings John Morris, Raylene, David, Geraldine and Genevieve started a band. "I joined in the mid 1970s and started playing drums," he says. Later, he got interested in guitar. "We really just played for local functions at that time—for weddings and for dances and local variety concerts. And then everybody went off eventually and started doing their own thing."
So did Jimmy. "I initially thought I wanted to be a visual artist," he explains. That's why, following high school, he attended the Nova Scotia College of Art and Design. "Then it just so happened that, after art school, we put the Rankin Family together again. We started making records and it really snowballed, so I turned my creative energies to writing songs and playing music."
It was 1989 when Jimmy, his older siblings John Morris and Raylene and his younger sisters Cookie (Carol Jean) and Heather recorded their independent debut, The Rankin Family.  Then in 1990, when Jimmy was 26, he wrote Fare Thee Well, Love, a ballad that became the title track of the group's second album and a chart-topping, crossover hit. It racked up quintuple platinum sales and turned the five brothers and sisters into Canadian music stars.
Described by a social media follower as "one of the goosebumpiest songs Canada has ever produced," Fare Thee Well, Love earned a Juno award for Single of the Year in 1993. Twenty years later, it was voted No. 1 East Coast Song of All Time by CBC listeners and just three years ago, in 2020, the song and its writer, Jimmy Rankin, were honoured by the Canadian Songwriters' Hall of Fame.
A fan named Ray succinctly details its emotional impact: "Rips through you. This is what music is meant to be about. A message. An experience. A gorgeous moment or the saddest time." Adds another, "It's a soul shaker."
The same could be said of a more recent song, co-written with Steven MacDougall, on the Moving East album. It's called These Roads. We all have a tale of "these roads." The phone might ring: There's been an accident; a loved one, friend, neighbour or former classmate didn't make it.
These roads are murdering bastards
They'll drive you away
They'll make you humble and weep,
bargain and pray
And they're littered with crosses and candles
and tolls to pay
These roads are murdering bastards
I'll quit them someday
Jimmy got the news on January 16, 2000, about his brother John Morris. He'd been driving his son and friends to hockey when the truck skidded off a Cape Breton coastal highway. The youngsters survived, John Morris did not.
Jimmy was in Toronto at the time, about to do a sound check for a benefit show. "That wasn't a good day." Just months earlier, after a decade of success, the Rankin Family had disbanded.  "John Morris was the Celtic heartbeat," of the group, he has said. The loss was fierce. It also meant the Rankin Family people knew and loved was no more.
In time, though, Jimmy needed to get back to work. A year later he launched his solo career with a record called Song Dog. It earned him high praise, new fans and fresh hardware, collecting Album of the Year honours at the Canadian Country Music Awards and the East Coast Music Awards. It was dedicated to John Morris.
Over the years, there have been six more records, seven years spent living in Nashville, plus collaborations with the likes of Keith Urban, Alison Krauss and John Prine. There have also been two more Rankin Family LPs, one including Molly Rankin, John Morris's talented daughter, but none since Raylene passed away from breast cancer in 2012.
Jimmy and Mia have taken their kids "around the globe" and, in the music industry, he's had plenty of success as both an entertainer and a songwriter.
But where did that prodigious talent for storytelling come from in the first place? "It's in my blood, I guess," he says, "and in my culture. All my ancestors go back to Scotland and Ireland. They came over to Nova Scotia in the 1800s and they brought with them their traditions, their fiddle playing and their language and their singing and their songs and their storytelling. All of those traditions were passed on in some way or another and somewhere along the lines I started writing songs."
Today? He's pumped about sharing the new ones. "I just finished another record with Joel," he remarks one morning as he's packing up for a gig in Cape Breton. "Joel" is Halifax-based musician and songwriter Joel Plaskett, who also produced Moving East, his homecoming album after the years in Nashville.  It was Jimmy's first full-length solo album ever recorded in Nova Scotia and it came together, with East Coast musicians, content and spirit, at Joel's recording studio in Dartmouth. "There was Celtic fiddle on it, all the stories come from here. I would say Moving East was East Coast folk rock," he says.
The new record is "in that same direction. If you liked that last record, you'll like this one. It's full of stories and all kinds of great live musicianship. It's live, off-the-floor music."
There's a small core band with a drummer and a bass player, along with Joel Plaskett and JP Cormier performing on multiple instruments. Jimmy plays piano on this record and "I do a couple of traditional tunes," he notes, "which I don't think I've ever done before on a solo record. I'm very excited about it."
At the moment, though, he's eager to get on the road to Cape Breton. "We have a house up there, right on the ocean," he says. "It's fantastic." When he was away in Nashville, he'll tell you: "I missed the ocean, to be quite honest." And Canada's East Coast too. "It's home for me. It's where I'm from."