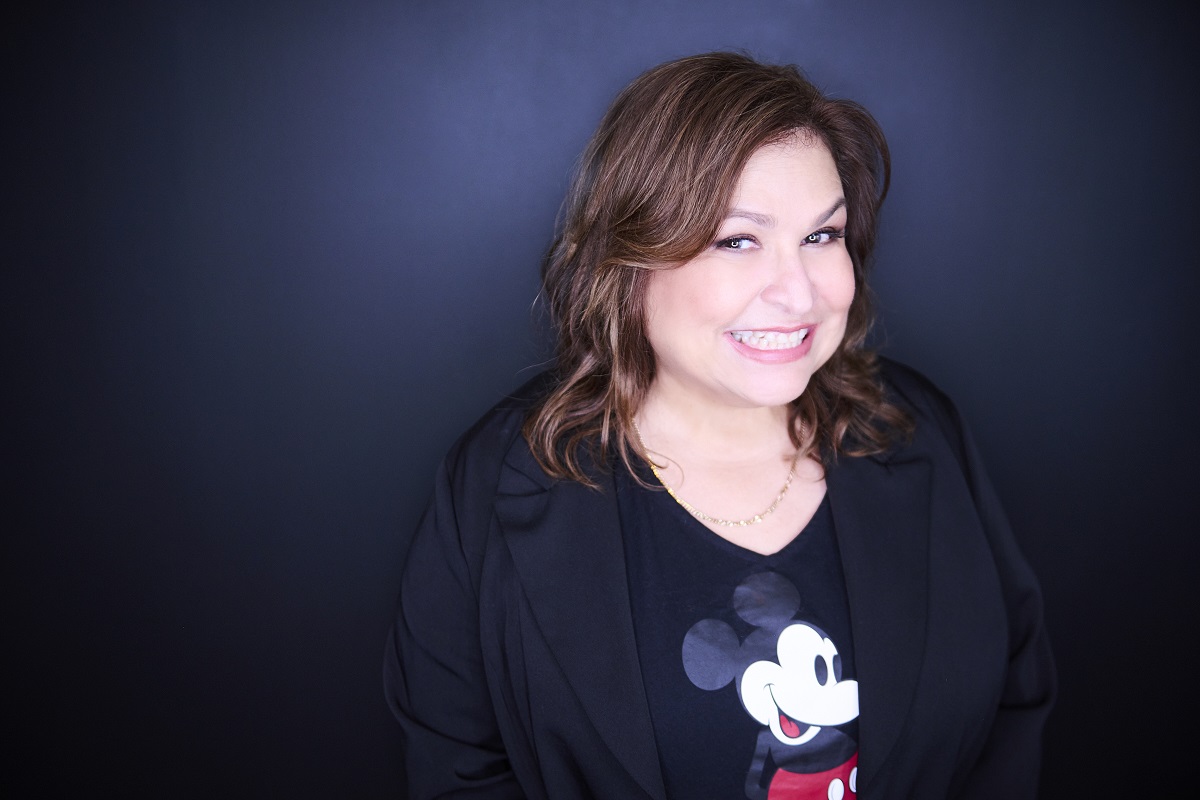 The Serious Business of Comedy with Martha Chaves
By Iris Winston
Known as Canada's "grand dame of comedy," this award-winning standup comedienne also stands up for human rights.
The road to becoming a leading international comedic voice has taken Martha Chaves to places she never thought she would go and heights she never expected to reach.
"Who would have thought that I would one day entertain the Canadian peacekeeping troops in the Middle East, bring Prime Minister Justin Trudeau on stage with me, travel the world with five Nobel Peace Prize winners, appear at Stratford or moderate an election panel in Ontario?" says the award-winning comedienne. "Comedy has taken me to all sorts of places I didn't expect to visit, as well as raising my consciousness and awareness of all that is happening around me."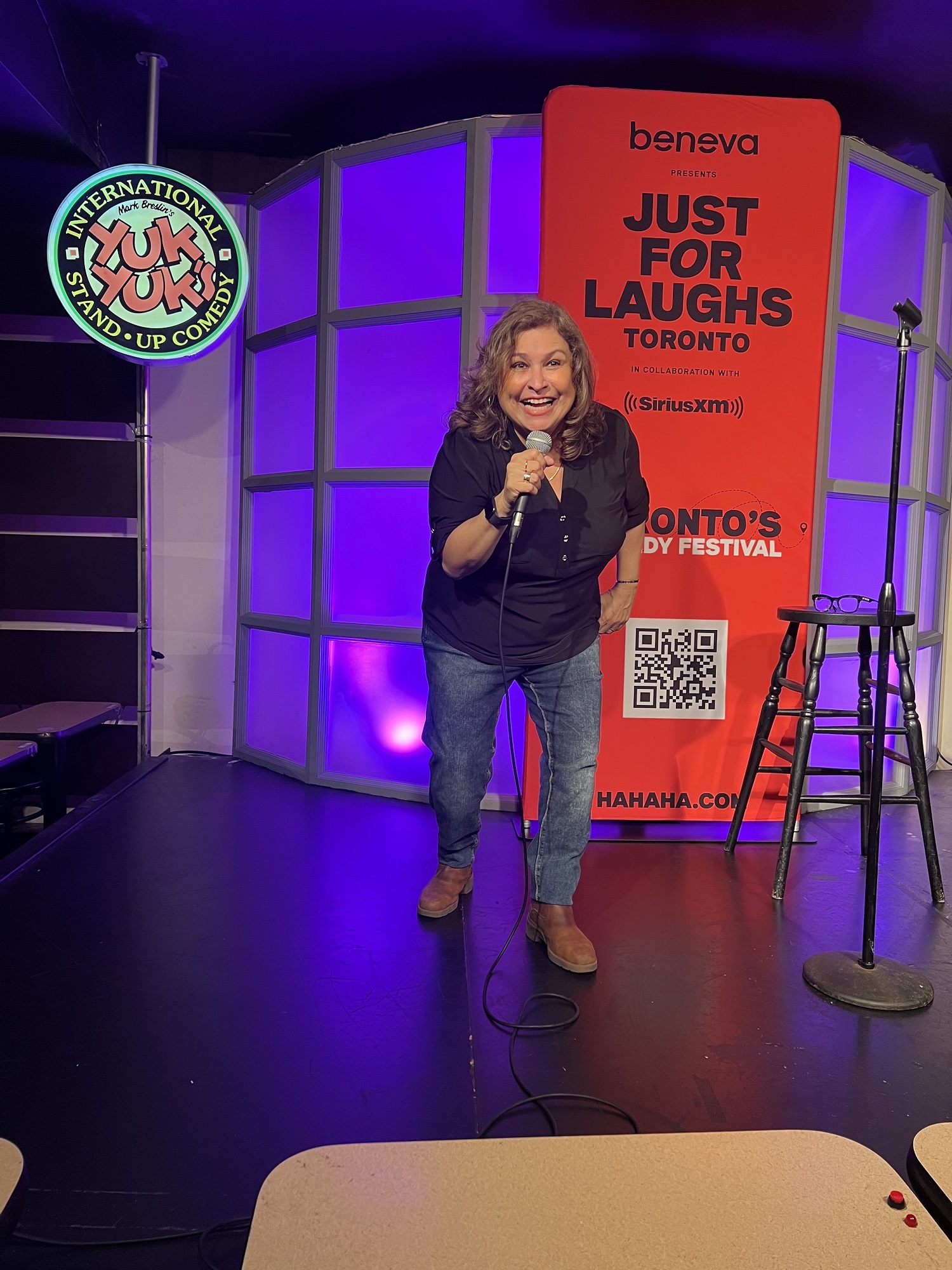 Martha, who describes herself as "a spoiled and very naïve child in a middle-class family," was just 17 when her parents, both lawyers, sent her from their native Nicaragua to study linguistics in Canada. It was while she was enrolled at Concordia University in Montreal that they and her two younger brothers and sister had to flee war-torn Nicaragua and resettle in Guatemala.
Her family's exodus from the volatile situation in Nicaragua left Martha stateless when she ended her university years and her student visa expired.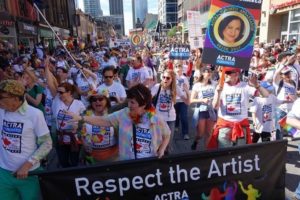 "I couldn't go back to Nicaragua because my parents were no longer there and I couldn't go to Guatemala because I didn't have the necessary papers," she says. "I was in immigration limbo and didn't know what to do."
On the advice of a Montreal lawyer she had met while she was a student, she applied to the Canadian government for asylum as a refugee.
"It took nearly three years for me to be accepted as a political refugee," she recalls. "But I was very lucky because I was given a travel document so that I could visit my family during that time."
Eventually, after securing the right to stay in Canada as a permanent resident, she found work. That employment included anything available, from babysitting to retail sales. She also worked as a dental assistant, as the companion to the Spanish wife of a baseball player and as a translator.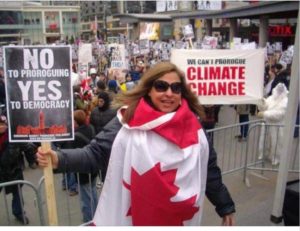 Then came a pivotal moment. "I took a comedy course because I wanted to overcome my fear of public speaking," says Martha, adding that she was very concerned about having a strong accent when speaking English. "Graduation from the class was to perform at a comedy show."
That performance was both a success and a revelation. "The day after I performed, I woke up in a state of grace," she says. "I don't know how else to explain it. When I woke, I knew that this was what I wanted to do with my life."
"However," she adds, "had I known then how much dedication, blood, sweat, tears and commitment a career in comedy requires, I might not have been so sure."
Fortunately for the audiences who have enjoyed her performances in four languages (English, French, Spanish and Italian) for the last 25 years, at the beginning of her career she knew only that she wanted to learn as much as she could about growing into a first-class comic.
"I wasn't thinking about fame or fortune," she says. "I just wanted to be a good comic. You can't be good right away and comedy is always a work in progress. So, I took a lot of workshops and watched a lot of experienced standup comics to learn from what they did. I treated it as an avocation."
Her dedication to the craft paid off. Work started coming her way. That, she says, was partly because, "the comedy landscape was not as busy as it is now and virtually all the performers at that time were men. I was one of only two women comics performing in Montreal and there was no one else who looked or sounded like me. People seemed to like what I did, so I got work right away, mostly performing at private events."
She was also willing to travel to remote areas whenever the opportunity arose. "People tried to scare me off by saying that audiences in those faraway places would be racist and would reject me, but that never happened," says Martha. "I have always thought of audiences as my friends, even if they had never seen anyone like me before. I can honestly say that I have never experienced rejection or racism from any audience.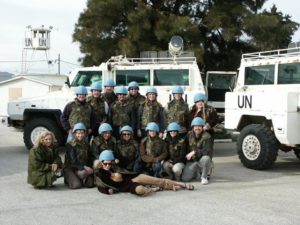 "I do have to watch what I say when I perform in countries like Guatemala," she admits, noting that she does not tell jokes about her sexual orientation there. "I like to know what is going on in the news, but I understand that I have to take care in any comments I make. But if I were scared in those situations, I would be scared all the time. I know that younger audiences there are very proper and very religious, like my own younger sister. But I can still connect with them. In Canada, it's fine to be completely open. That's one of the reasons I love this country."
Martha's interest in current affairs has led to frequent appearances on such CBC shows as Because News and The Debaters, as well as on television specials such as CBC's Comics! and the Comedy Network's, Something About Martha. She travels a great deal for appearances at comedy festivals and corporate shows. In addition, she has written and toured three semi-autobiographical, one-woman plays to great acclaim. In 2018, she was named the standup comic of the year at the Canadian Comedy Awards, after several previous awards as the best female comic. In short, she has become one of Canada's most popular standup comedians.
She jokingly narrows her considerable achievements in comedy by calling herself "the most famous LGBTQ-Nicaraguan-Canadian standup comic in the world."
Rooted in her self-deprecating humour and the warmth of her personality, her material is drawn from her life experiences and all that she sees around her. That which amuses her is fodder for her performances. Events that concern her are the basis for her activism and her fierce advocacy for civil rights.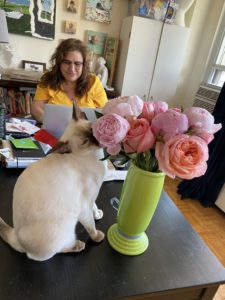 "Sometimes, it is hard when I see what's happening around me," she says. "I have found many things that have happened in the U.S. upsetting and frightening. What did Trump's words about making America great again really mean? Didn't he mean get rid of gays, immigrants, people of colour, everything that I am? I am afraid in case ideas like his take hold in Canada. I was very worried by the truckers' protest in Ottawa, for instance. To me, it was an effort to disrupt the government."
Helping others and passing on all she has learned after a quarter of a century in the entertainment business is important to her. To that end, she supports the next generation of comedy practitioners through teaching and mentorship.
"I love teaching," she says. "I took standup comedy to Guatemala. Now some of my students are teaching others. There's no comedy club there yet, but it will come."
She recently joined the faculty at Humber College, teaching standup in the Comedy Writing and Performance diploma course. This, she says, is her way of helping more Canadians practise the craft in her adopted country.
"If you love what you do, you can teach your students to love it too," she says. "I want my students to find their voices and be the best they can be without copying anybody else's style. Voice is the most important part of standup. Audiences have to know who is speaking to them."
And there is never any doubt about that for audiences, as Martha Chaves shares her humour and life stories with sellout crowds across Canada and the Americas.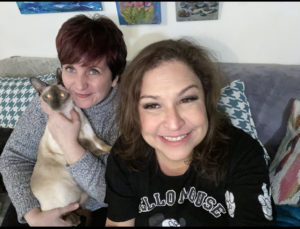 "Comedy has led me to a very interesting life," says Martha, who lives in Toronto with Linda, her partner of 11 years, and their two Siamese cats, George Michael Carlin and Amy Whinemeows. "I just started off wanting to make people laugh. I didn't think I'd ever be well-known or a role model for anyone. I've had many wonderful opportunities just because I'm a comedienne. I've been able to communicate with so many people through comedy and I want to keep on doing it as long as possible."