NO, NO, NO… CAPTAIN CANADA
The first time I met Richard Brinkley in person, I was supposed to be meeting with another brand. Months before, Richard had sent me a copy of GG Magazine, Engel & Volker's international publication, along with a wax-sealed handwritten letter. I set it aside at the time but, when I was driving into Toronto for my meeting, I knew to pick up his call. When I told him why I was travelling into town, he replied, "No no no. Just come meet me on Avenue Road for five minutes." Within two minutes, I was sold. That's just what Richard does: He uplifts people. And he does it quickly. Since joining Engel & Völkers in 2013 as SVP of Expansion, Richard has grown the brand from our first shop in Ottawa to 52 locations stretching from Vancouver to Halifax and back again. That's why I like to call him Captain Canada, although he prefers just Rich.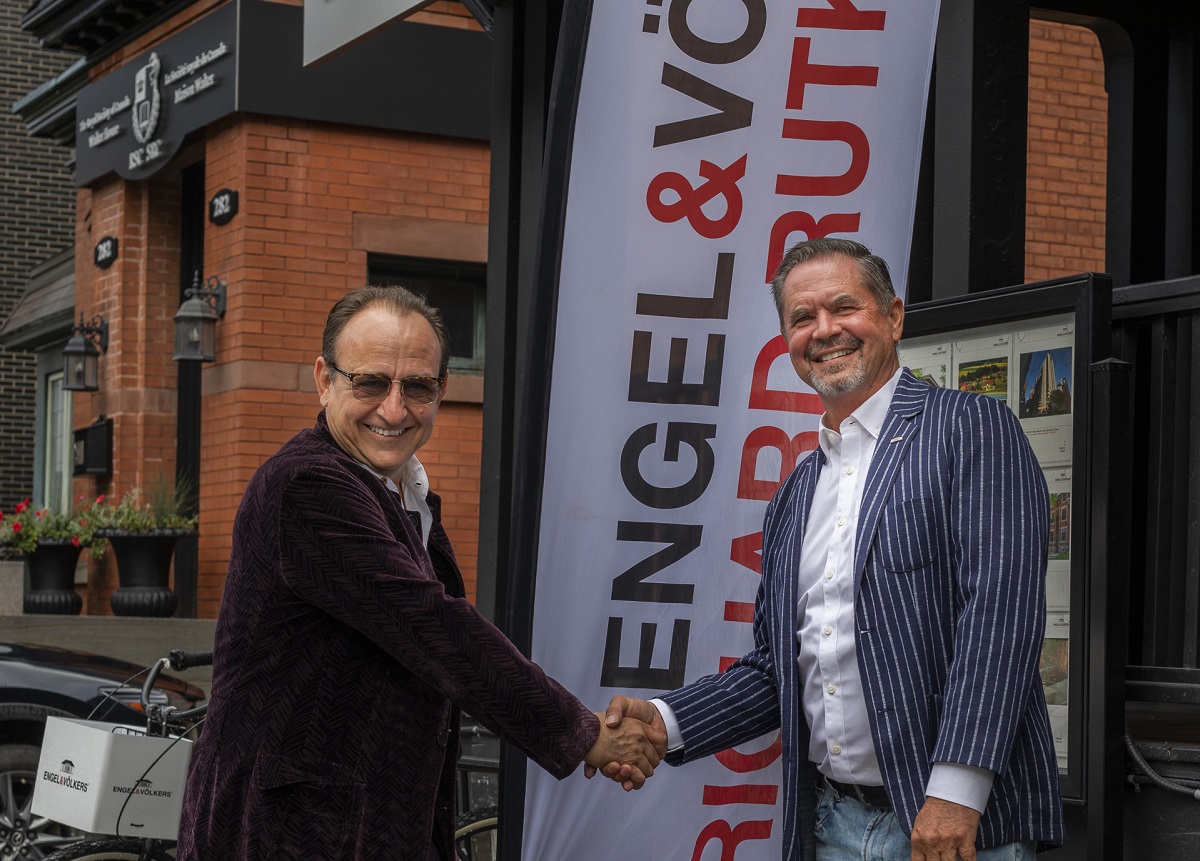 LOVE WHAT THEY DO AND DO WHAT THEY LOVE
Engel & Völkers was founded in 1977 by childhood friends Dirk Engel and Christian Völkers. Sadly, Dirk passed away seven years later, leaving Christian as CEO. What remained at the heart of the company was the old friends' shared passion to build an unrivalled experience for homebuyers and real estate agents alike. After Dirk's passing, Christian sat down and wrote a 300-page manifesto on how the brand could develop and dominate international markets. It became our blueprint for success: Our world-class franchising operations and vast marketing resources have been our North Star ever since. As I sit down with Richard, it feels the same as I imagine Dirk and Christian felt all those years ago: a connection between two friends who love what they do and do what they love.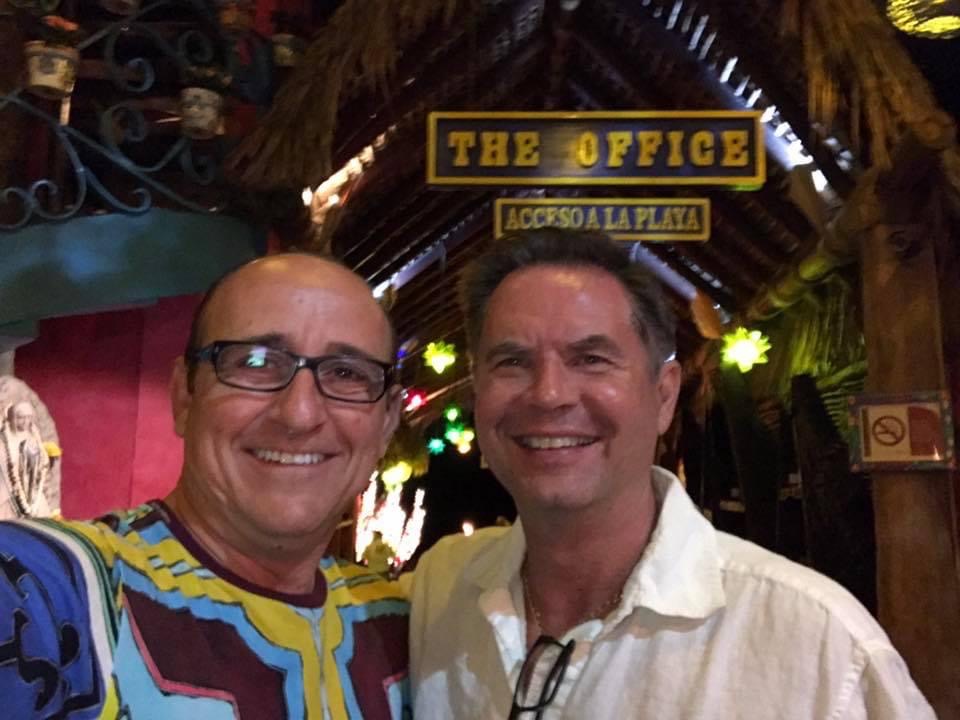 "BEYOND OUR WILDEST DREAMS"
Whether it's John and Larry here in Ottawa with their peerless operations ("Our market share is incredible") or Patrice and Debby in Montreal ("Beyond our wildest dreams"), Richard is quick to recognize the people who have helped us grow so quickly. "Engel & Völkers allows me the luxury of sourcing out quality individuals at the highest level. It's all about premium service." That pivotal meeting in Toronto put me in the first wave of Canadian agents. It would lead to countless adventures, many involving Captain Canada himself.
We reminisce about my hopeless efforts explaining to customers how the Germans pronounced our name (AN-gul and Pho-kers), or our stints in various shops across the world. For me, it's been in Toronto, Ottawa and Cabo, Mexico, while Richard's list adds on the rest of Canada, New York and Costa Rica. He has always been a steady mentor and friend wherever I've been, even when I mentored and worked as a brand ambassador out of our shop in Cabo. I suppose the perfect weather and pristine beaches didn't hurt either!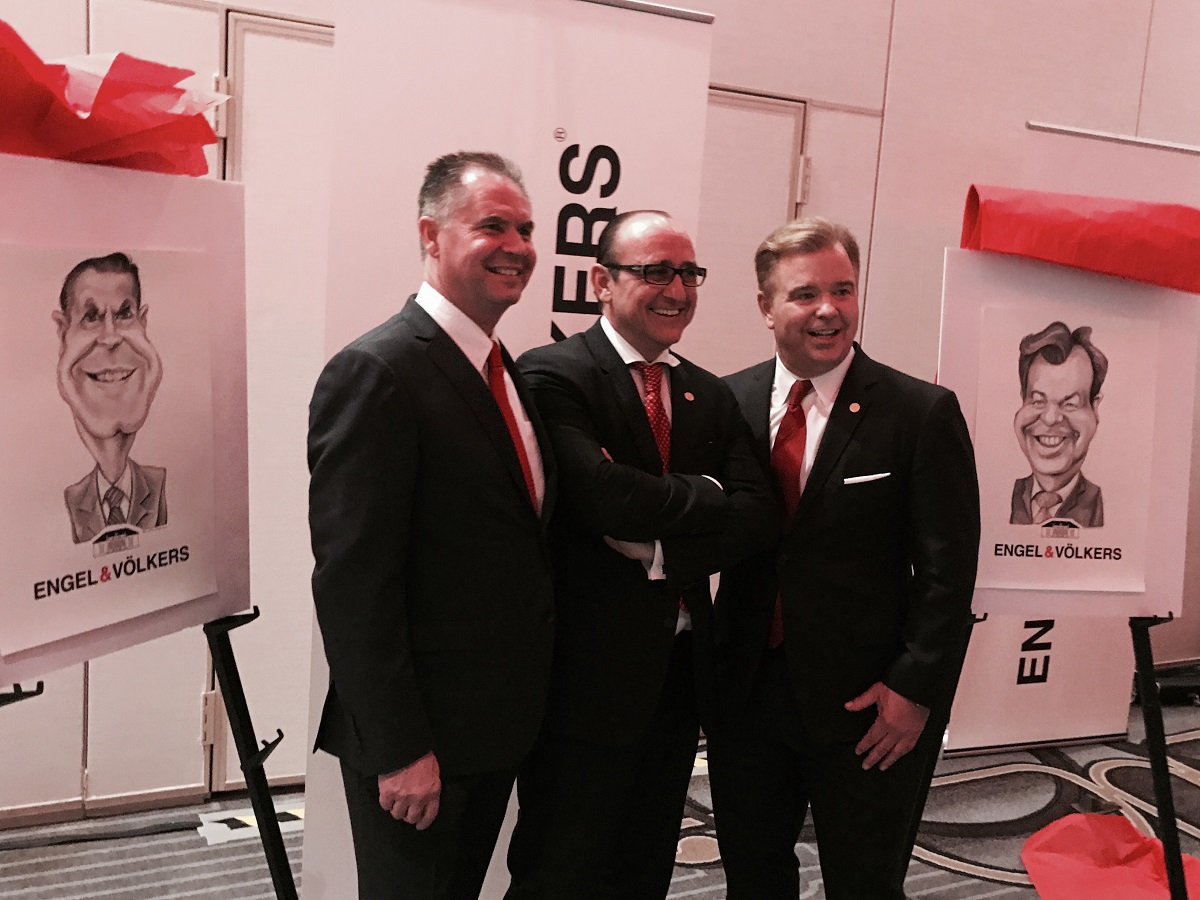 WHAT'S NEXT
For all his jet-setting adventures, Richard "really appreciates Canada. It's an amazing country" and he loves being home. For him, that means his sprawling property overlooking Georgian Bay. He loves kayaking and taking ATVs out on the trail. Most of all, he cherishes the time he spends with his kids and grandkids. As a long-time resident of southern Ontarian, whenever he feels the pull of big city living, he can always compensate with visits to his daughter in New York. We talk about what's next—shops in New Brunswick and Western Ontario—while not overlooking the only province we haven't expanded to yet. (Manitoba, we're working on it.) We end our discussion, but the fun is far from over. This very afternoon, Captain Canada and I are crossing the Ottawa River to celebrate the opening of Canada's 53rd Engel & Völkers shop in the Outaouais (Chelsea). Here's to the many more shops we'll open, the people we'll meet and the memories we'll make.
To watch the complete interview with Richard Brinkley, stay tuned to my website and YouTube channel. In the next Fifty-Five Plus issue, you'll find The ONE in discussion with … to be announced.
Please remember our veterans past and current.
Richie