"How are you going to live? Have you thought about that?"
This was the question Jackie Holzman posed to me. In a discussion framed by my questions, she left me thinking about hers. Jackie served as mayor of Canada's capital from 1991 to 1997 and today she is honourary director of Compassionate Ottawa, a non-profit dedicated to raising awareness about "how and why to engage in advance-care planning." But as we chatted at my Engel & Volkers Manor office in Centretown recently, it felt like no time has passed since my own days as an Ottawa politician.
We quickly fell into laughter as we recalled our funniest political moments. For Jackie, the mayor's chain of office came to mind. She was proud to wear the ceremonial chain at every council meeting, even wearing it to a formal occasion once at Lansdowne Park. After attending this particular event with her husband John, she arrived home feeling oddly lighter. She looked down: the chain was gone. She looked at John and it struck them both: they had put it on top of the car. They scrambled back into the car, retracing the route. There, glinting along the side of the Queensway, were remnants of the venerable 150-year-old necklace. Though police were called to help find the pieces, fortunately John was able to track them all down. Unfortunately for Jackie, reporters heard about it on the police scanner; within 24 hours the story was everywhere. She still chuckles at the caricature they ran in the paper the next day.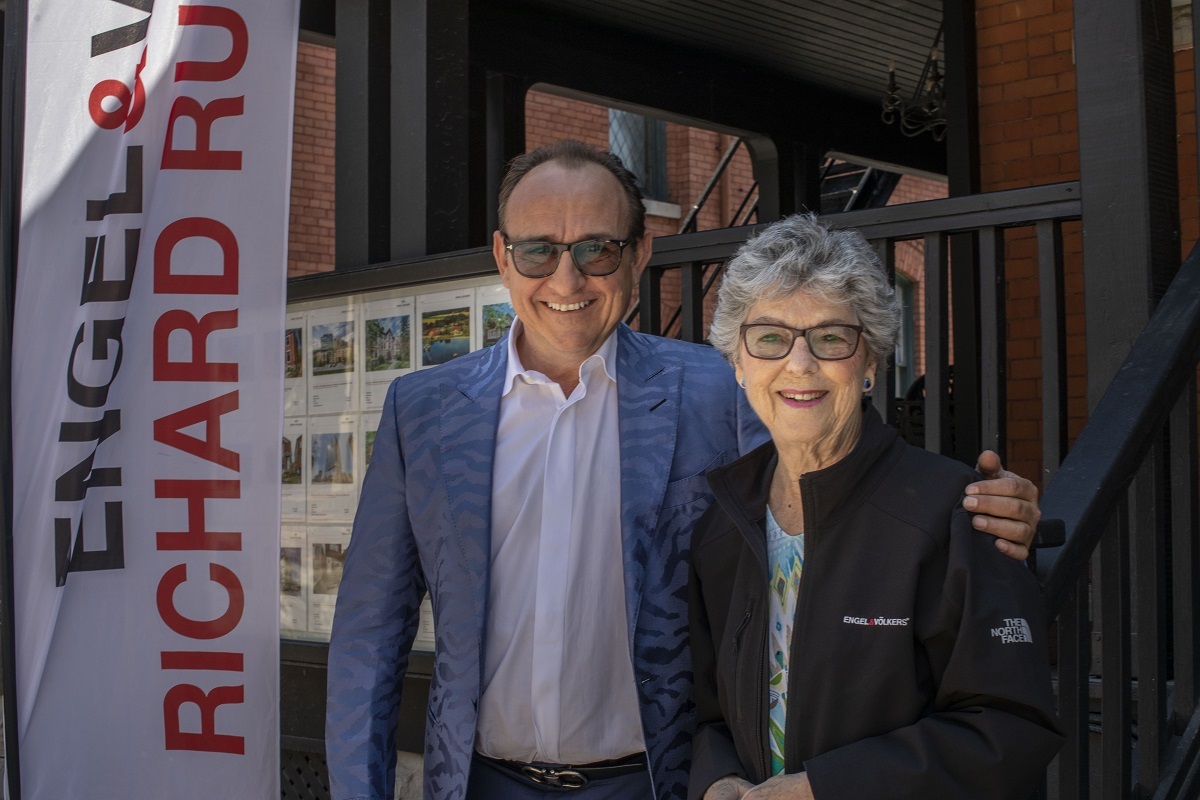 "Remove the red tape and lay out the red carpet."
Jackie is all about removing barriers, whether that be eliminating literal barriers like sidewalk curbs to improve wheeled accessibility or providing public transit for every Ottawan.  This inspired her work with Para Transpo. From her work as chair of the Congress Centre during its expansion to her role on the board of the NCC during the LRT planning stages, she has helped Ottawa change tremendously. As mayor, Jackie was concerned about Ottawa becoming a "doughnut city" due to the downtown core being vacant after 5 p.m. She introduced the Residential Downtown Intensification Team to incentivize residential construction downtown and revitalize surrounding neighbourhoods. Today, the area north of the Queensway is flourishing.
Of all her work, I asked Jackie which project makes her most proud. The answer? Her role with Compassionate Ottawa, which keeps her active in the community to this day. She is passionate about helping people taking control of their lives through advance-care planning. As they say at Compassionate Ottawa, "You are all going to die, but how are you going to live? Have you thought about it?"
We enjoyed our walk down memory lane, and I couldn't help but wonder how Jackie Holzman handled the last two turbulent years. Jackie counts herself fortunate; she and John moved into an independent living apartment at Ottawa's Unitarian House two weeks before the pandemic. It was a fitting move: She was the city councillor who cut the ribbon when the not-for-profit retirement complex opened in the early 1980s, and John was the treasurer. Their first date was in the Unitarian House dining room.
After many laughs and stories, Jackie answered my final question without skipping a beat: What should we keep in mind as we grow older?
"Make a difference every day. Knock on the apartment door across the hall. Meet your neighbours. You can always make someone's life better."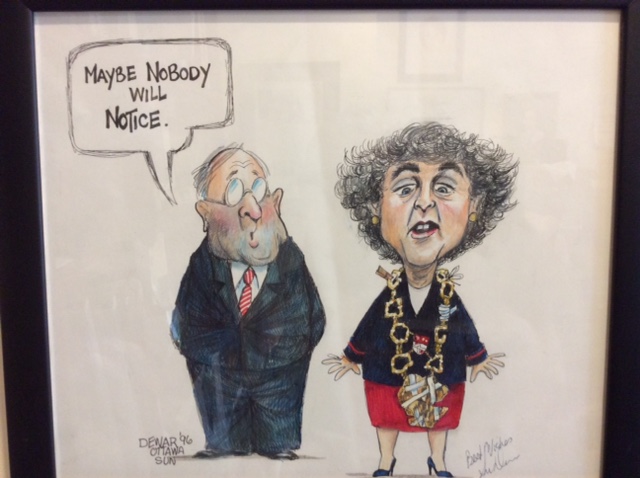 Our chat ended with a plan to celebrate Jackie's 100th birthday. To watch the interview with Jackie Holzman, stay tuned to my website and YouTube channel. In the next Fifty-Five Plus issue, you'll find The ONE in discussion with… Former Mayor Larry O'Brien.
Wishing everyone an amazing summer,
Richie