Whether you bake them into a pie or a crisp, simmer them into sauce, chop some up for muffins or stir them into a salad, apples are a favourite taste of autumn. This versatile recipe and photo from Foodland Ontario, foodlandontario.ca, will inspire you to enjoy them to the max.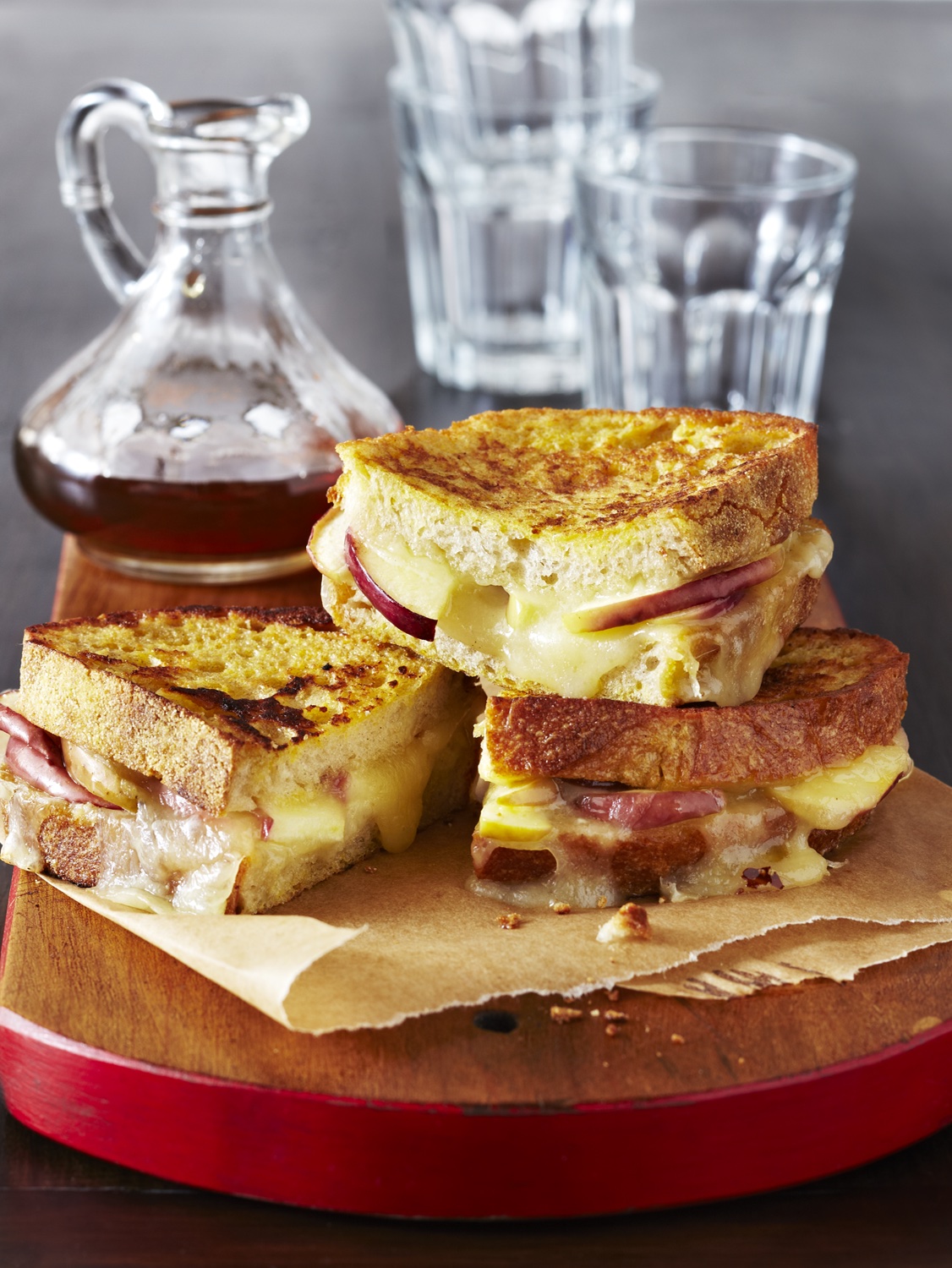 In this "grilled cheese and apple sandwich meets French toast," thin slices of apples are wedged between two slices of cheese and bread.
Preparation Time: 10 minutes
Cooking Time: 10 minutes
Serves 4
8 slices (1/2-inch/1 cm) day old sourdough, French or Italian bread
8 slices medium Ontario cheddar cheese
2 Ontario McIntosh or empire apples, thinly sliced
3 Ontario eggs
3/4 cup (175 mL) Ontario milk
2 tbsp (25 mL) granulated sugar
1/2 tsp (2 mL) vanilla
2 tbsp (25 mL) butter
Ontario maple syrup
Place 4 slices of the bread on work surface and top each with 1 slice of cheese. Place even layer of apples on cheese, then top with second cheese slice. Cover with remaining slices of bread to make 4 sandwiches.
In medium bowl, whisk together eggs, milk, sugar and vanilla until smooth. Pour into shallow dish large enough to hold 1 sandwich.
In large non-stick skillet, melt butter over medium heat. Dip sandwich into egg mixture, turning to soak (don't over soak). Add 2 sandwiches to skillet at a time and cook until golden brown on both sides, 2 to 3 minutes per side. Cut in half and serve with Ontario maple syrup.
Tip: One or two day-old stale bread is ideal for French toast as fresh bread absorbs too much liquid, making it soggy.
Nutritional Information:
1 serving
PROTEIN: 24 grams
FAT: 25 grams
CARBOHYDRATE: 66 grams
CALORIES: 588
FIBRE: 4 grams
SODIUM: 850 mg