This is healthy recipe is a go-to favourite since it works for breakfast, lunch or dinner. Ontario goat cheese, about 4 oz (125 g), can be substituted for the Cheddar. Recipe and photo courtesy of Foodland Ontario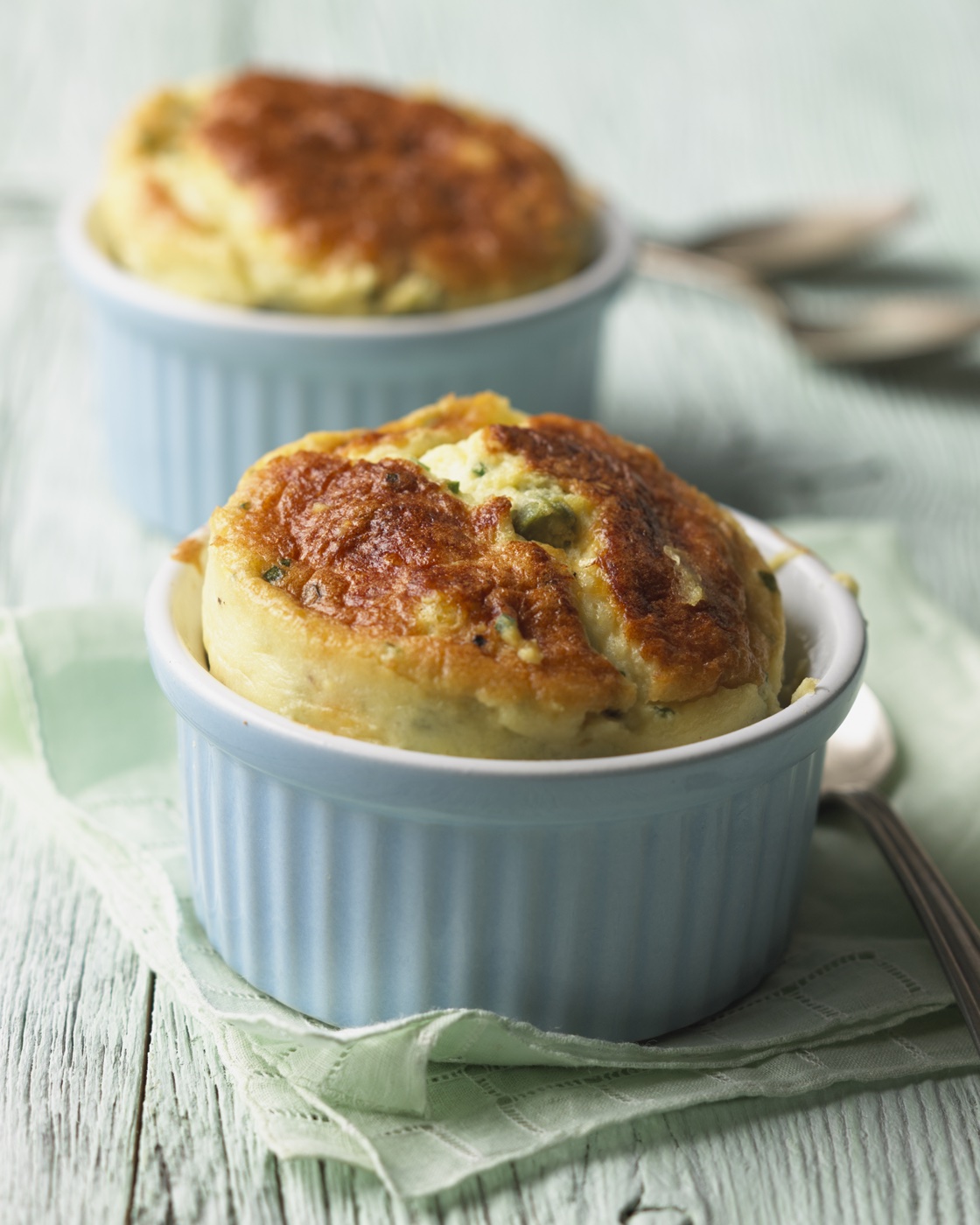 Preparation Time: 10 minutes
Cooking Time: 15 minutes
Baking Time: 30 minutes
Serves 8
1/3 cup (75 mL) butter
1 lb (500 g) Ontario asparagus, trimmed and cut into 1-inch (2.5 cm) pieces
1/2 tsp (2 mL) each salt and pepper
1/4 cup (50 mL) all-purpose flour
2-1/4 cups (550 mL) Ontario milk
5 Ontario eggs, separated
1-1/2 cups (375 mL) shredded Ontario cheddar cheese
2 tbsp (25 mL) minced fresh Ontario chives
In large skillet, melt 1 tbsp (15 mL) of the butter over medium-high heat. Add asparagus and 1/4 tsp (1 mL) each of the salt and pepper. Cover and cook, stirring occasionally until softened, about 7 minutes. Set aside.
In medium saucepan, melt remaining butter over medium heat; add flour and cook, stirring for 1 minute. Slowly whisk in milk and remaining salt and pepper. Cook, whisking until thickened, about 5 minutes.
In large bowl, whisk egg yolks. Slowly whisk milk mixture into egg yolks. Place plastic wrap on the surface; let cool 5 minutes.
In separate large bowl, using electric mixer, beat egg whites until soft peaks form. Gently fold half of the egg whites into egg yolk mixture, fold in remaining egg whites. Gently stir in asparagus, cheese and chives.
Divide mixture between eight greased 3/4 cup (175 mL) ramekins. Set ramekins in roasting pan and place pan in oven. Pour enough hot water into pan to come halfway up sides of ramekins. Bake in 425°F (220°C) oven until puffed and set, about 30 minutes.
Nutritional Information:
1 serving
PROTEIN: 13 grams
FAT: 19 grams
CARBOHYDRATE: 9 grams
CALORIES: 260
FIBRE: 1 gram
SODIUM: 410 mg