This recipe and image, courtesy of Foodland Ontario, will inspire you to get cooking and to savour the special times ahead.
Celebrate maple season by whipping up this delectable dessert sauce. It will keep in the refrigerator for two weeks, so it can be made ahead.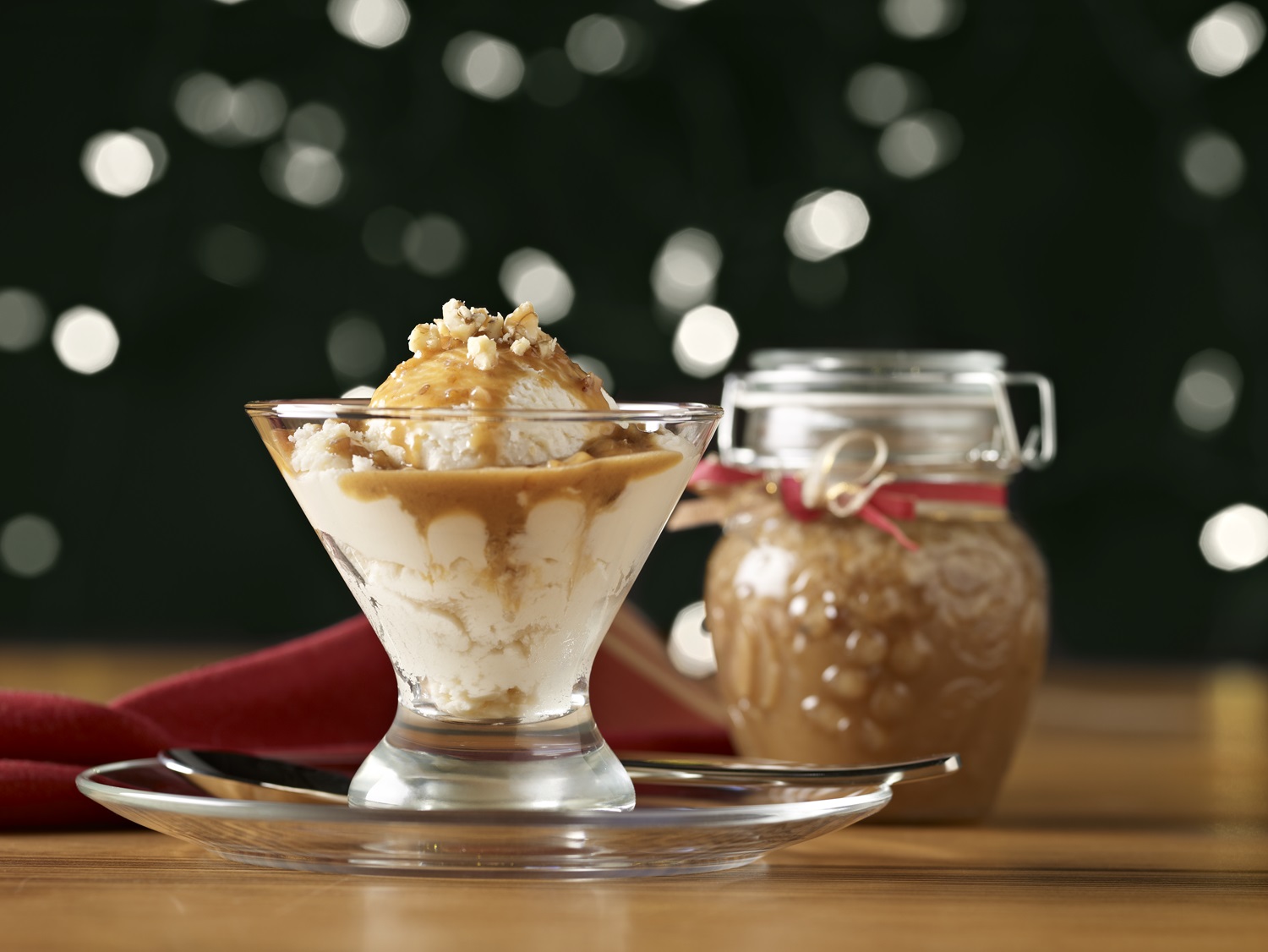 Preparation Time: 5 minutes
Cooking Time: 8 minutes
Makes 1-1/2 cups (375 mL)
1 tbsp (15 mL) butter
1/3 cup (75 mL) finely chopped walnuts
2/3 cup (150 mL) Ontario maple syrup
1/2 cup (125 mL) whipping cream
In small saucepan, melt butter over medium heat. Stir in walnuts; cook, stirring until walnuts are golden and fragrant, about 3 minutes. Stir in maple syrup and bring just to boil. Slowly stir in cream; cook for 3 minutes, stirring constantly. Remove from heat. Pour into jar. Store in refrigerator for up to 2 weeks. Serve warm or cold. Stir well before serving.
Variation: Replace walnuts with pecans or toasted almonds.
Nutritional Information:
1 serving (2 tbsp/25 mL):
PROTEIN: 1 gram
FAT: 5 grams
CARBOHYDRATE: 10 grams
CALORIES: 86
FIBRE: 0 grams
SODIUM: 15 mg
Bottom of Form