The air is crisp and so are the apples. There are pumpkins on doorsteps and in pies topped with whipped cream. There is much to be grateful for in October, as we gather for Thanksgiving and anticipate Halloween.
The recipe and photo, courtesy of Foodland Ontario, are ideal for sharing and for celebrating the best of the season.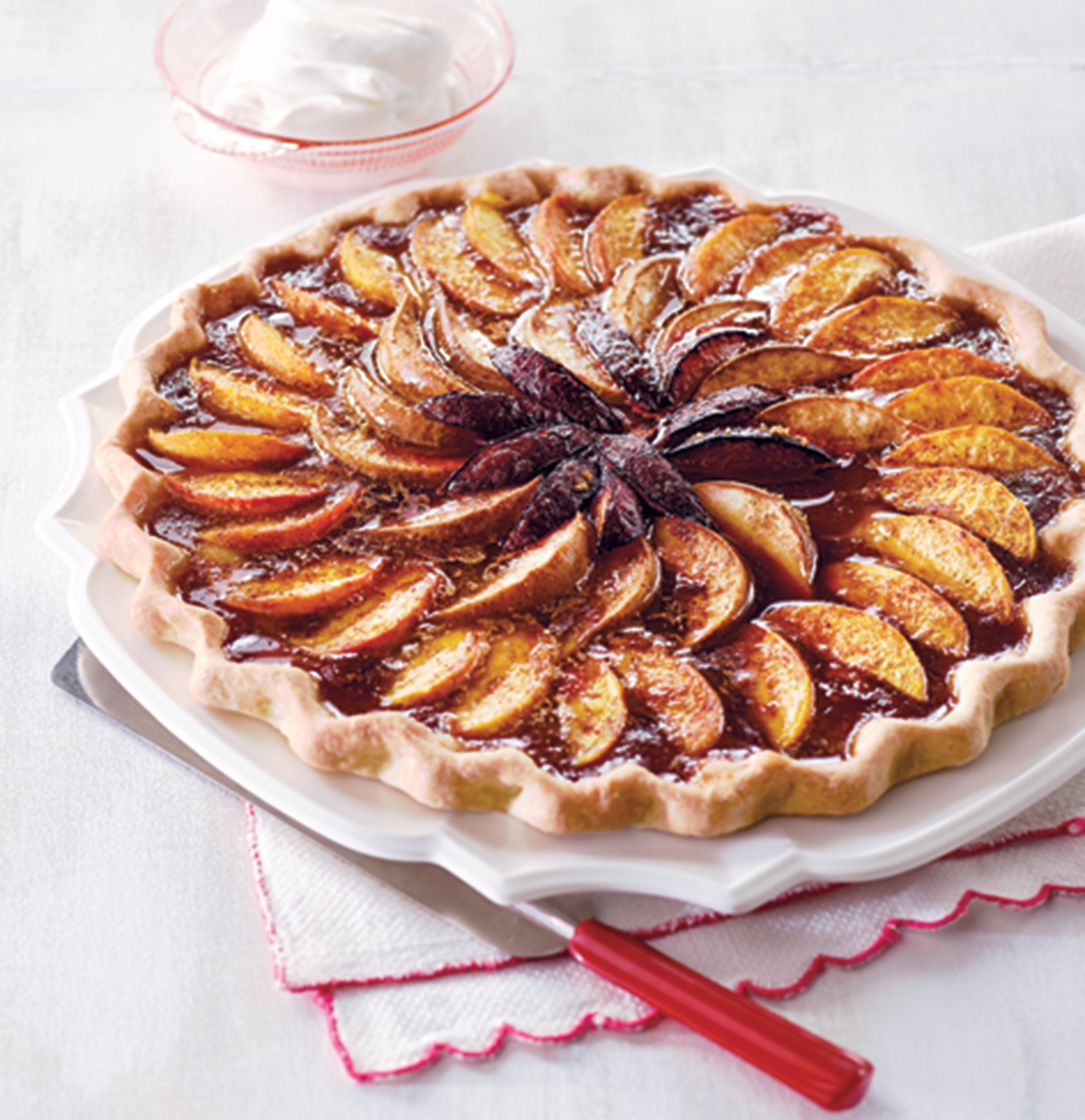 These delicious and colourful crostini will brighten any appetizer platter. Burrata is a fresh cheese known for its creamy texture. Look for it in the deli section. If you like, substitute with fresh Ontario mozzarella.
Preparation Time: 20 minutes
Grilling Time: about 2 minutes
Makes 12 pieces
1 baguette, sliced diagonally into 12, 1/2-inch (1.25 cm) pieces
2 tbsp (25 mL) olive oil
1 ball (250 g) Ontario burrata cheese, sliced
2 Ontario peaches, thinly sliced
6 fresh Ontario basil leaves, chopped
Ontario honey
Freshly ground black pepper
Preheat barbeque to 400°F (200°C). Brush both sides of baguette slices with olive oil. Grill, turning until golden brown, about 90 seconds.
Top each baguette piece with burrata and peach slices; sprinkle with basil. Drizzle with honey; season with black pepper. Serve immediately.
Tip: If you like, peel the peaches. Immerse each peach into boiling water for 30 seconds. With slotted spoon remove to bowl of ice water to chill. Skins should peel off easily.
Nutritional Information:
1 piece
PROTEIN: 5 grams
FAT: 8 grams
CARBOHYDRATE: 18 grams
CALORIES: 160
FIBRE: 1 gram
SODIUM: 262 mg