The air is crisp and so are the apples. There are pumpkins on doorsteps and in pies topped with whipped cream. There is much to be grateful for in October, as we gather for Thanksgiving and anticipate Halloween.
The recipe and photo, courtesy of Foodland Ontario, are ideal for sharing and for celebrating the best of the season.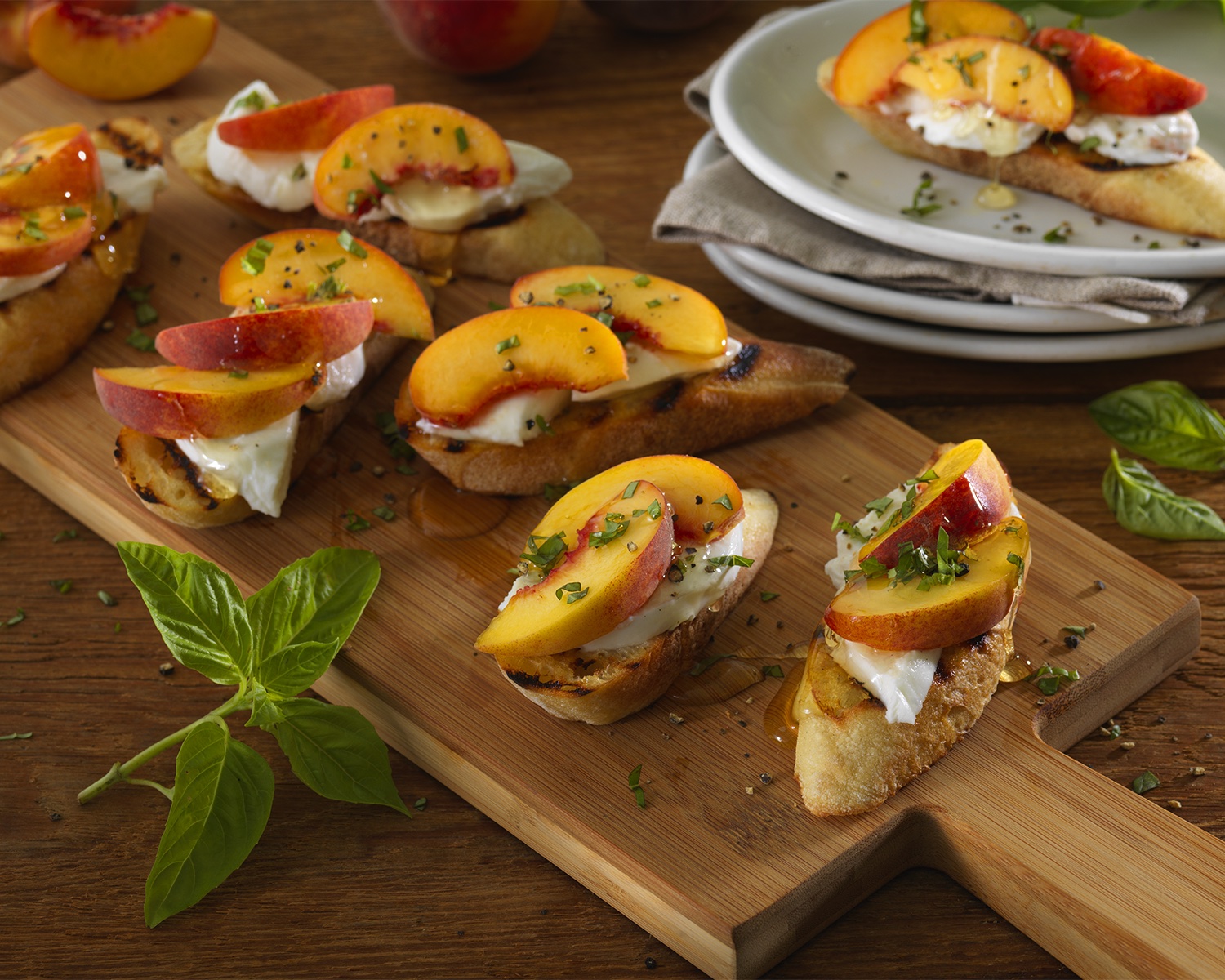 This beautiful, seasonal tart will wow your guests. If slicing peaches and pears before making crust, sprinkle lightly with ascorbic acid colour-keeper or dip into lemon juice and water, then drain, to prevent browning.
Preparation Time: 20 minutes
Chilling Time: 30 minutes
Baking Time: 35 minutes
Serves 8
2 cups (500 mL) all-purpose flour
1/4 cup (50 mL) icing sugar
1/2 cup (125 mL) cold butter, cut into cubes
1 Ontario egg
Filling:
1/2 cup (125 mL) Ontario apple butter
2 Ontario peaches, peeled and sliced
2 Ontario red or blue plums, sliced
1 Ontario pear, sliced
1/4 cup (50 mL) packed brown sugar
1/2 tsp (2 mL) ground cinnamon
Pinch ground nutmeg
In food processor, process flour, sugar and butter until crumbly. In small bowl, beat egg with 2 tbsp (25 mL) cold water; add to food processor and process just until mixture begins to clump together. Gather dough into ball; flatten to a disc and wrap in plastic wrap. Chill for 30 minutes. Roll out on lightly floured surface to 13-inch (32 cm) diameter circle. Place on 12-inch (30 cm) pizza pan. Flute edges; prick well all over with a fork. Line with parchment paper or foil and fill with pie weights or dried beans. Bake in 400°F (200°C) oven for 15 to 20 minutes or until lightly golden brown. Remove parchment paper and weights.
Filling: Spread apple butter over crust. Arrange peaches, plums and pear on top. In small bowl, combine brown sugar, cinnamon and nutmeg; sprinkle over fruit. Bake in 375°F (190°C) oven for 15 minutes or until fruit is barely fork-tender.
Nutritional Information:
1 serving
PROTEIN: 5 grams
FAT: 13 grams
CARBOHYDRATE: 51 grams
CALORIES: 341
FIBRE: 3 grams
SODIUM: 95 mg
Bottom of Form