This soup has a delicate flavour. When reheating, stir in a little heavy cream.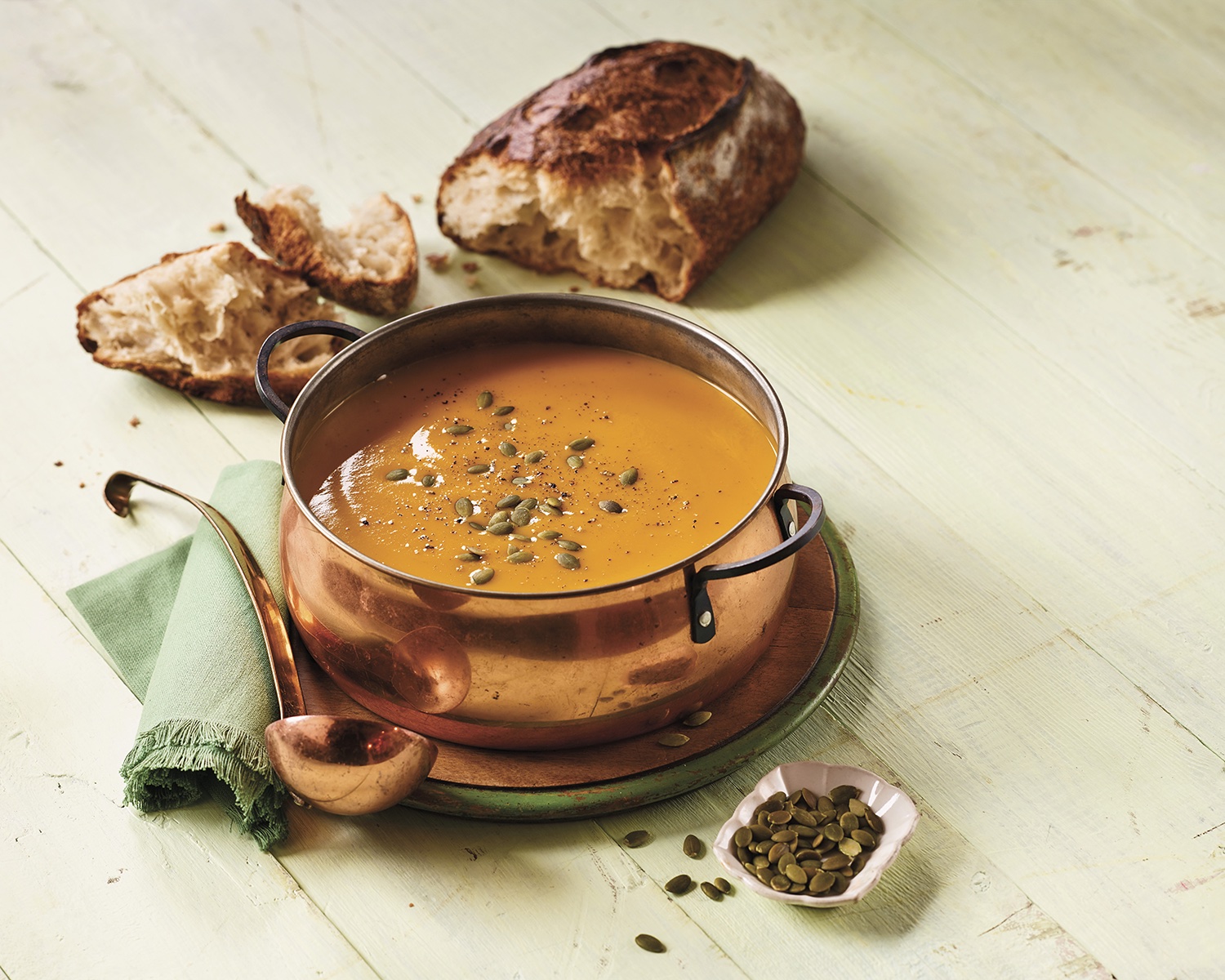 Preparation Time: 25 minutes
Cooking Time: 35 minutes
Serves 4 to 6

2 Ontario onions, chopped
1 tbsp (15 mL) butter
1 large Ontario butternut squash, peeled and cubed (about 5 cups/1.25 L)
2 Ontario apples, peeled, cored and cubed
2 cloves Ontario garlic
4 cups (1 L) sodium-reduced chicken or vegetable broth
1 tsp (5 mL) chopped fresh Ontario thyme leaves
1 tsp (5 mL) salt
1/4 tsp (1 mL) pepper
3 tbsp (45 mL) Ontario maple syrup
1/2 tsp (2 mL) ground nutmeg
Pumpkin seeds
In large pot, cook onions in butter over medium heat until softened, about 5 minutes. Add squash, apples, garlic, broth, 1 cup (250 mL) of water, thyme, salt and pepper; bring to boil. Reduce heat, cover and simmer for about 20 minutes or until squash is tender. Let cool slightly.
In batches, purée soup in blender until smooth. Return to pot and stir in maple syrup and nutmeg. Reheat soup until hot. Serve garnished with pumpkin seeds.
Nutritional information:
1 serving (when recipe serves 6):
PROTEIN: 5 grams
FAT: 3 grams
CARBOHYDRATE: 34 grams
CALORIES: 175
FIBRE: 3 grams
SODIUM: 460 mg