This smoothie bowl looks as scrumptious as it tastes. Using frozen Ontario peaches makes the base thick and creamy. You can get creative with toppings, such as granola, nuts, raspberries, blueberries or whatever tasty bits you have in the fridge. Recipe and photo courtesy of Foodland Ontario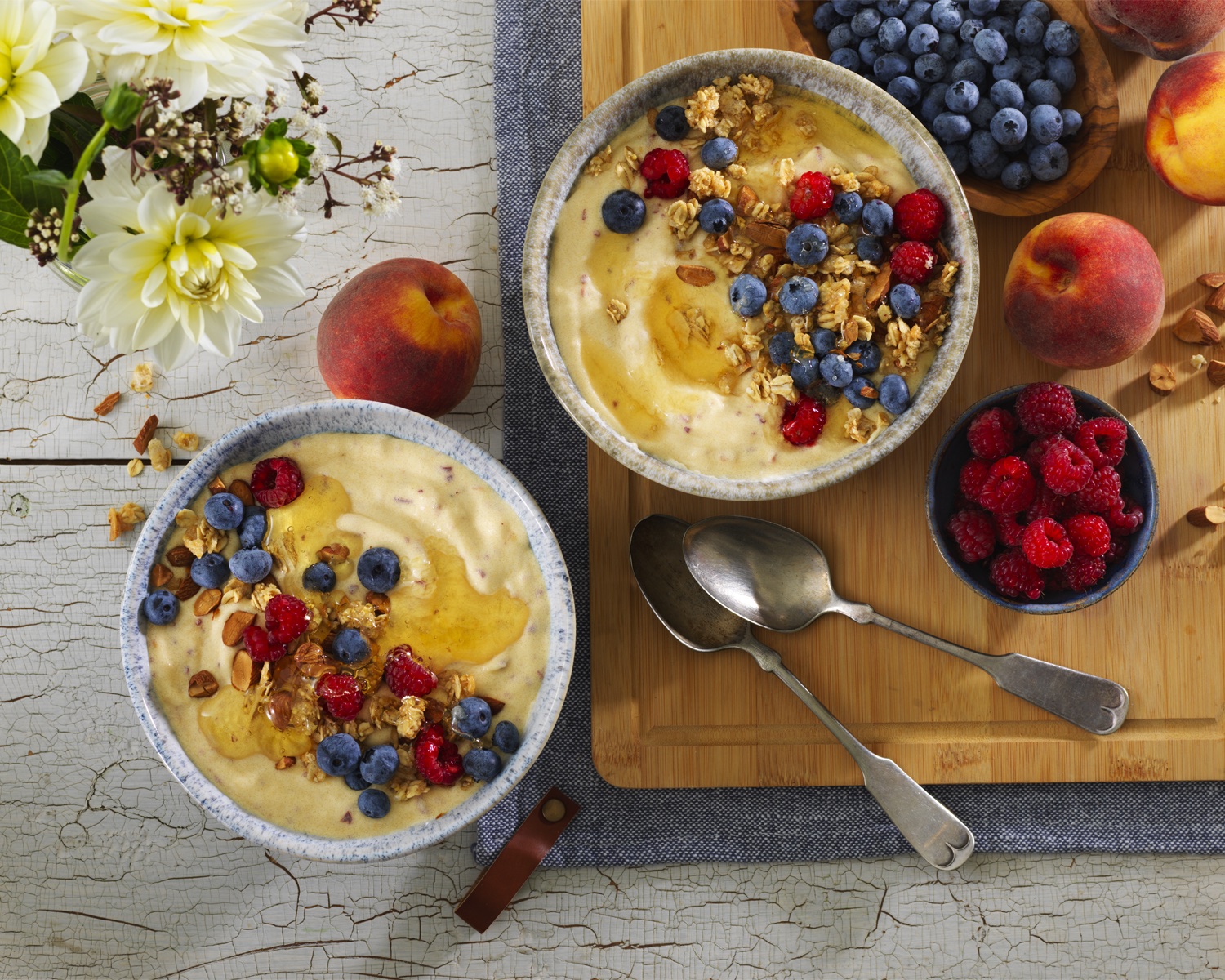 Preparation Time: 10 minutes
Serves 2
1 can (14 oz/400 mL) coconut milk
2 cups (500 mL) frozen, sliced ripe Ontario peaches (about 4 peaches)
1/2 tsp (2 mL) almond extract
Toppings:
1/2 cup (125 mL) granola
1/4 cup (125 mL) each Ontario blueberries and raspberries
2 tsp (10 mL) Ontario honey
In blender, combine coconut milk, peaches and almond extract. Blend on high speed until smooth, about 2 minutes, scraping sides as needed. If required, add 2 tbsp (25 mL) water at a time to keep the base as thick as possible.
Pour into 2 shallow bowls. Top each with granola, blueberries and raspberries; drizzle with honey. Serve immediately with a spoon.
Tip: To freeze peaches for this recipe, slice and place on parchment paper-lined baking sheet in single layer. Freeze for 2 hour or until firm.
Nutritional Information:
1 serving
PROTEIN: 7 grams
FAT: 38 grams
CARBOHYDRATE: 45 grams
CALORIES: 548
FIBRE: 5 grams
SODIUM: 110 mg