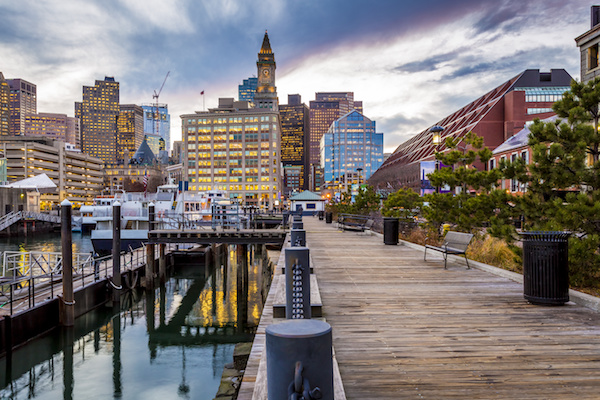 If you've been to the Massachusetts capital, you know just how special it is. If you haven't had the pleasure yet, prepare to be smitten. Boston is a beloved destination for all sorts of reasons. Dating back almost 400 years to its founding on the 17th of September in 1630, this unique New England city is one of the oldest in the United States. It's also one of the most diverse and vibrant.
Sports fans and culture buffs, nature lovers and sightseers, history enthusiasts and fun seekers, international scholars and inveterate shoppers a are all drawn to its many celebrated attractions.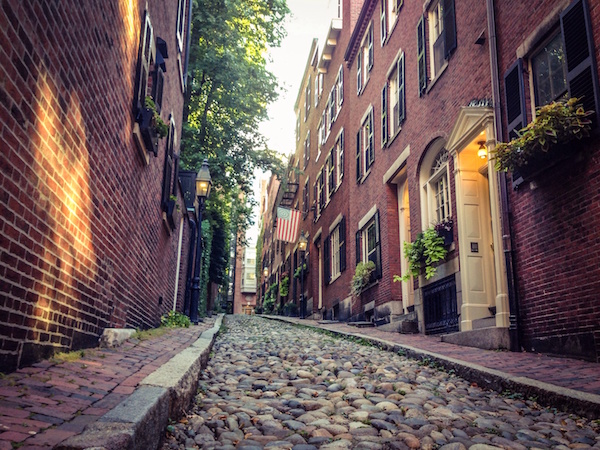 Whatever your interests, you'll want to pack your walking shoes. Boston is a great city to explore on foot. And there's no better base from which to explore than the iconic Westin Copley Place, at 10 Huntington Avenue in the heart of downtown. Named Luxury City Hotel of the Year in 2015, the Westin Copley Place has earned a slew of accolades for the quality of its hospitality, from the coveted AAA Four Diamond Award to TripAdvisor's Award of Excellence.
Its amenities include three restaurants, three lounges, a spa, a fitness centre, a variety of retail shops and a business centre. Bring your appetite, because dining here is a memorable treat.
As one of New England's premier establishments for steak and seafood, Grill 23 & Bar has been setting the standard for steakhouses in Boston for over three decades. Known for excellence in steakhouse classics, it's renowned for exclusive use of all-natural, dry-aged beef, as well as fresh, creative seafood presentations. Since 2004, it has been named Boston's Best Steakhouse numerous times by The Improper Bostonian and, time and again, it has also been lauded by Boston Magazine as Best Steakhouse in its Best of Boston special issue.
It's worth noting that, for over a decade, Grill 23 & Bar has exclusively served prime, all-natural beef from Brandt Beef, a family-owned, premium natural beef producer in California that is dedicated to sustainable practices of raising animals humanely, without hormones and antibiotics.
You won't hesitate to dig into the 18-ounce 100 Day Aged Prime Ribeye; it's the restaurant's signature and most requested dish. To perfectly finish off a leisurely meal, try one of the restaurant's classic steakhouse desserts. From the Valrhona Chocolate Layer Cake to the Caramel Profiteroles and Vanilla Bean Crème Brûlée, these delectable offerings are big on flavour and impressive showmanship. For
instance, the Famous Coconut Cake lives up to its name by arriving at the table as a generously sized, luxurious wedge paired with coconut dulce de leche and pineapple sherbet. This is a taste of Boston you'll dream about.
And after such a feast, you'll want to experience the city's other charms. If shopping is your thing, you can start by browsing at Copley Place. Not only is it accessible from the second floor of the hotel, it features 75 shops including a number of irresistible brands.
Happily many landmarks, including Boston Public Library, the trolley tours, the Freedom Trail, Faneuil Hall and Quincy Market, are also within strolling distance. You can actually get to Fenway Park quite easily on foot. But even destinations such as Harvard Square, the New England Aquarium and the Boston Museum of Fine Arts are very accessible. The public transit system, The T, is just half a block away, so the entire city is within easy reach.
Steps from the hotel, you'll come upon Copley Square, a scenic Back Bay park that's also known as the city's art square. Surrounded by ultra-modern structures and architecturally outstanding heritage addresses, it's a site to behold and a spot to kick off your shoes and feel the grass. You'll be dazzled by Trinity Church and you'll definitely want to visit the majestic Boston Public Library. In 1848, it became the first publicly supported free municipal library in the world. Next, admire the city's spectacular skyline from the 50th-floor observation deck at the Prudential Centre.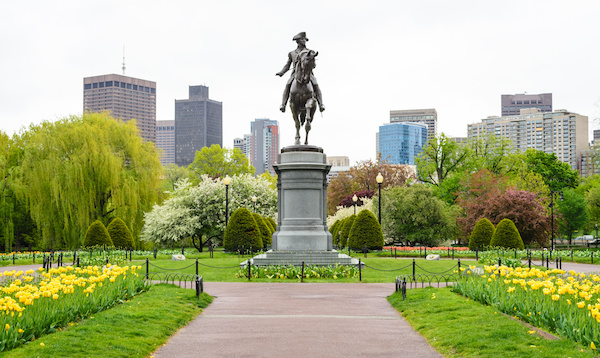 Back on the ground, you don't want to miss the Freedom Trail, a 2.5-mile, red-lined path that starts at Boston Common, America's oldest park. The trail leads to 16 heritage sites, including museums, churches, meetinghouses, burying grounds, parks and historic markers that tell the story of the American Revolution and the people who shaped the nation.
Along the Freedom Trail you'll come across Faneuil Hall, a site that's often called the Cradle of Liberty. Since 1741 it has served as a marketplace and a meeting hall, and today its famous cobblestone streets are home to a lively mix of shops, restaurants, pubs, eateries, musicians and buskers.
Near Faneuil Hall, along the Rose Kennedy Greenway, you'll find a feast for the senses at Boston Public Market. This is the place where New England's farmers, fishermen, and food producers sell fresh, local fare such as produce, meat and poultry, eggs, milk and cheese, fish, baked goods, flowers, and specialty items. You'll want to load up on this goodness.
The Greenway itself is a mile-and-a-half of contemporary parks in the heart of Boston where you'll discover a carousel, an artisan market, summer concerts and fun, interactive public art displays.
Any time of year the arts and music scenes are hopping, and in late May, Boston Calling, a popular three-day live music festival, is back at City Hall.
Outside City Hall Plaza, you'll want to check out the Boston Wax Museum. It's set to open this spring at 1 Washington Mall. The 16,000-square-foot museum will feature a variety of must-see fig- ures, from Boston's influential history makers to its revered star ath- letes. Sports fans can also get their fill of live star athletes in this City of Champions, where the Boston Celtics, Boston Bruins, New England Patriots and Boston Red Sox play their games.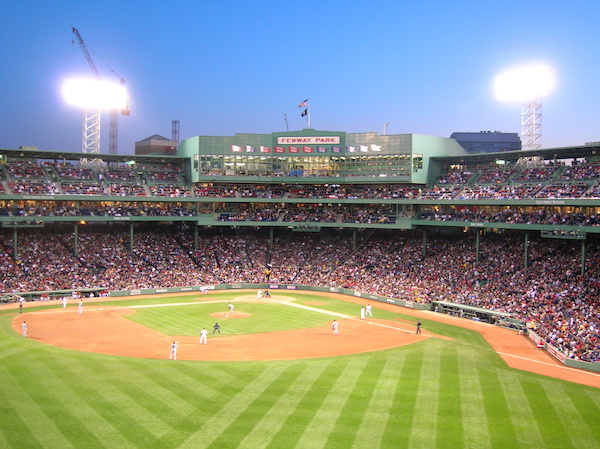 No visit to Boston is complete without a trip (or two) to Fenway Park to see a ball game. A fixture since 1912, Fenway is the oldest ballpark in Major League Baseball and home of the Boston Red Sox. Watch the home team take on the Toronto Blue Jays or the New York Yankees, munch on a Fenway Frank and keep your eyes on the famous Green Monster.
For some action of a different type, experience the city in a DUCK, an amphibious vessel that travels on land and water. Boston Duck Tours get quacking to many major historic spots that showcase "Beantown" as a city of firsts. At Boston Harbor, you can explore Har- borWalk, take a harbor cruise, tour the Boston Tea Party Ship and see the city from the water on a starlight cruise.
Whether you go on to see a performance of the acclaimed Boston Symphony Orchestra or the priceless collection at the Isabella Stewart Gardner Museum, at the end of each day you'll be delighted to return to all the comforts of the Westin Copley Place. For details about Boston, see www.bostonusa.com. For details about the hotel, see www.westincopleyplaceboston.com.