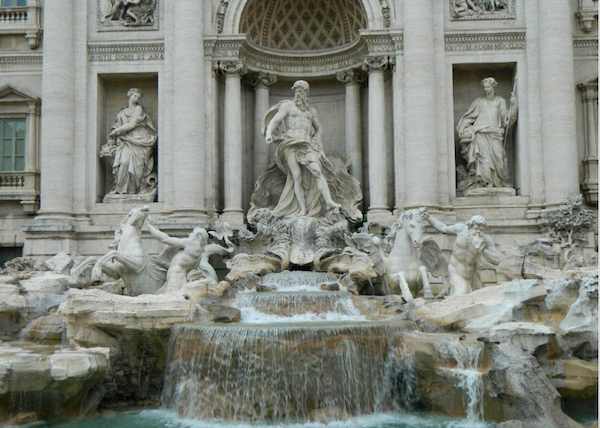 News and Opportunities for Travel Adventure
Summer in Rome
The scaffolding is down and Rome's Trevi Fountain has reopened after major renovations. First constructed in 1762, the iconic baroque fountain has appeared in many films, such as La Dolce Vita by Federico Fellini. The fountain is a favourite photo-op stop on tours of the Eternal City.A prime stay nearby is Bettoja Hotel Mediterraneo, an art deco hotel designed by architect Mario Loreti in 1936. Celebrating its 80th anniversary in 2016, it's perched on Esquiline Hill, the highest of Rome's seven hills, and offers magnificent views of Rome's skyline as well as proximity to Trevi Fountain, the Colosseum, the Forum and Termini Rail Station with shuttle connections to Leonardo da Vinci-Fiumicino Airport.The Bettoja family has been in the hospitality business for 150 years and offers three select hotels in the heart of Rome.Visit bettojahotels.it/en/.
Discover the magic of Manitoba's north
Visitors can now explore the heart of Manitoba's north without leaving the City of Winnipeg. The new Journey to Churchill exhibit at the Assiniboine Park Zoo offers a convenient way to observe a variety of northern species, including Canada's most iconic animal – the polar bear. Highlights include underwater viewing tunnels of the Sea Ice Passage, a range of boreal, tundra and coastal landscapes, and special Northern Lights displays within the Aurora Borealis Theatre.Visitors can also learn about polar bear research at the laboratories of the
Leatherdale International Polar Bear Conservation Centre (LIPBCC), the only facility of its kind in Canada. Motorized scooters are available to assist visitors with mobility issues. Check out assiniboinepark.ca.
Volcano tourism on the rise in Montserrat
Interest in Montserrat, a volcanic Caribbean island a short flight (or 90-minute ferry ride) from Antigua, is on the rise. Much of the attraction is focused on newly-launched escorted tours of the Exclusion Zone, the southern two-thirds of the island devastated by the 1995 eruption of the Soufriere Hills Volcano. Known as a modern-day Pompeii, the eerie former capital city of Plymouth lies buried under drifts of volcanic debris, with just remnants of its majestic public buildings visible. Lookout points, such as Jack Point Hill and the Montserrat Volcano Observatory monitoring station, offer prime vantage points for viewing the eruption's impact. Other eco-adventure activities include hiking, bird watching and diving. Check out visitmontserrat.com.
San Antonio in the global spotlight
UNESCO has named San Antonio's five Spanish colonial missions (including the Alamo) a World Heritage Site, an honour recognizing their significant cultural and natural importance. Now it's even easier to explore these historic Texas landmarks. An expansion of the famous River Walk (now 24 kilometres or 15 miles long) began with Museum Reach, which connects downtown with museums, cultural districts and the historic Pearl Brewery.The Mission Reach (the largest ecosystem restoration in an urban area) completed the expansion and connects the original River Walk to four Spanish colonial missions. Also new on Museum Reach is the Tobin Center for the Performing Arts, a former WWI memorial now serving as gateway to San Antonio's cultural heart. Check out visitsanantonio.com.
Aeroplan members can now travel cash-free
Aeroplan members now have the flexibility to use their reward miles to cover the cost of taxes, fees, charges and carrier surcharges when making a flight reward booking via aeroplan.com, the Aeroplan mobile app or through the contact centre. The option is available for both of Aeroplan's flight reward products, including Fixed Mileage Flight Rewards, a fixed number of seats exclusively offered to members on Air Canada flights and over 25 Star Alliance member airlines, plus Market Fare Flight Rewards, providing access to all available seats on Air Canada-operated flights at mileage levels that vary based on market fares at time of booking.This new cash-free option only applies to new flight reward bookings. Check out aeroplan.com. ■
Michele Peterson is a Toronto-based travel journalist.