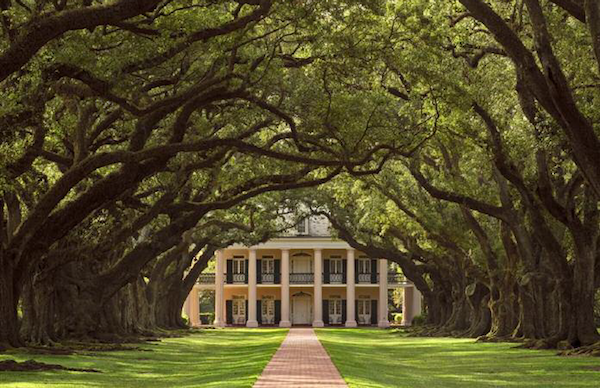 Fall for New Orleans Plantation Country
Cooler temperatures make autumn an ideal time to explore the history, heritage and culture of New Orleans Plantation Country. Located between New Orleans and Baton Rouge along Interstate 10, this fascinating region features 10 plantation homes, each with its own unique character. Highlights include Oak Alley Plantation with its 300- year old oak trees and Laura: A Creole Plantation, with its slave cabin detailing the personal stories of seven generations of Laura Plantation's Creole inhabitants. Of special interest to literary buffs are the West- African stories recorded in the 1870s and later popularized in English as the"Tales of Br'er Rabbit."Other activities in Plantation Country include golfing on some of Louisiana's top golf courses. www.visitNOPC.com.
Go Birding in Honduras
Located in the heart of Central America, Honduras is home to more than 740 bird varieties including scarlet macaws, keel-billed motmot and lovely cotinga. This fascinating country will be the setting for the inaugural 10-day Honduras Birding for Conservation Tour from November 4 to 13, 2016. Founded by James Adams, the resident naturalist at the Lodge and Spa at Pico Bonito, the event will feature teams of bird watchers competing to win $30,000 in prize money dedicated for bird conservation. The birding expeditions led by acclaimed authorities from Britain, the U.S. and South Africa, will explore the Mayan ruins of Copan, the Western Highlands and Lake Yojoa as well as the rainforest surrounding the Lodge and Spa at Pico Bonito. Register early. www.hondurasbirdingtour.com.
Polar Cruising
The next frontier in polar expedition cruising is the High Arctic, an area known as Franz Josef Land. Due to ice conditions, ship access to this archipelago of 191 uninhabited islands is possible for only a few weeks each summer. Now part of the Russian Arctic National Park, this remote region was first explored by sealing ships in the mid-1800s, followed by others searching for the North Pole. Rich in biodiversity, this marine mammal sanctuary is home to populations of walrus, seals, whales and polar bears. Travellers can now explore this land of the midnight sun with Poseidon Expeditions via Longyearbyen, Svalbard, Norway. Book now for the 2017 and 2018 summer seasons. www.Poseidonexpeditions.com.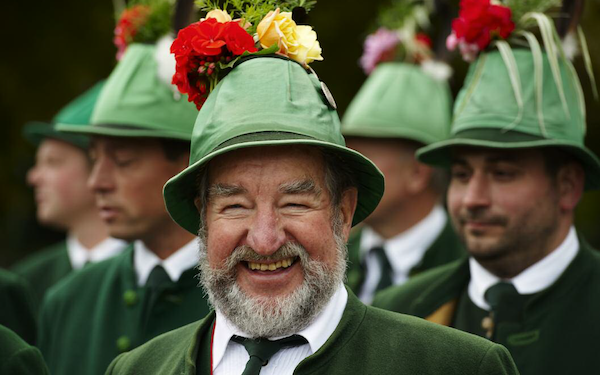 Celebrate Oktoberfest in Bavaria
You'll enjoy Mozart, imperial palaces and of course a stein or two of beer on this special interest InsightVacations Luxury Gold tour through the heart of Bavaria and Austria. Highlights include reserved seating in the Ochsenbraterei tent at the world- famous Oktoberfest and dinner with a direct descendant of World War I fighter pilot "The Red Baron" at Michelin-starred restaurant Les Deux in Munich. In Vienna, guests will be chauffeured by horse drawn carriage to a classical Mozart evening and meet the cast. In Salzburg, history comes to life with private tours of Hitler's infamous "Eagles Nest" and the Hallstatt Salt Mines, in production for over 7000 years. This tour includes upscale hotels, exclusive experiences, transportation via luxury motor coach, many meals and the services of a Travelling Concierge.The 9-day tour departs September 21, 2016. www.Insightvacations.com.
Butler Suite Sale at Sonesta Resorts, St. Maarten
There's still time to score 45% off rates for Butler category rooms at adults-only, all-inclusive Sonesta Ocean Point Resort in St. Maarten.This new 129-room oceanfront resort offers Roof Top Suites, Sunset Swim- Out Suites and Luxury Penthouses as well as elevators and wheelchair accessible public areas. Within the Butler Suite category, guests receive personalized service from experienced butlers rated by the International Butler Institute. Butler service begins before arrival, with special requests, dietary needs and arrival time noted. Other services include packing and unpacking luggage, laundry services, dinner reservations with preferential seating,tour activities,spa treatment bookings and more. Discounts are available for travel through December 22,2016.Use Promo Code: BUTLER www.Sonesta.com/stmaarten. ■
Michele Peterson is a Toronto-based travel journalist.