In the last few years, there has been a growing trend among retired people to spend their retirement abroad. Admittedly, for some, it remains just a wish, while others make that move.
Pensioners cite numerous reasons for spending their free years abroad and having adventurous vacations. The burden of life and the desire to take a break from it is a factor for many, but not for all. For many, the climate is a very important factor, but the complete ambiance, culture, and living environment also play an important role. Quite simply, pensioners sometimes want to remember their youthful days and feel the adventures again, which is quite understandable. We have prepared six excellent destinations for our dear retirees where they can enjoy themselves and feel better than ever.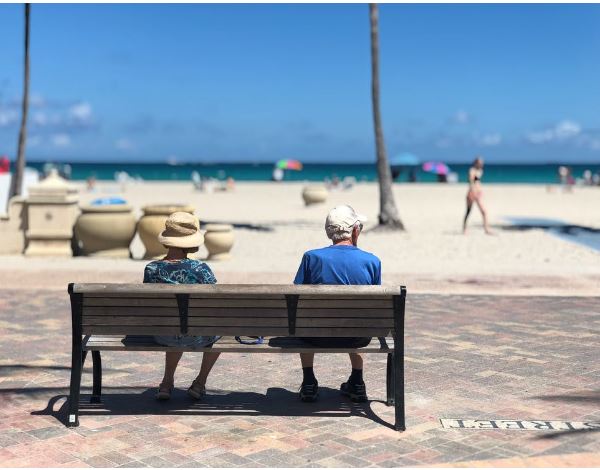 Algarve, Portugal
Beautiful white sand beaches, the warm Atlantic Ocean, ideal weather all year round, and a range of outdoor activities are guaranteed in this southern coastal region of Portugal. The nearby historic town of Silves offers a glimpse into the past, with Moorish architecture dating back to the eighth century. The Algarve also offers an outstanding selection of golf courses, a healthy lifestyle, a Mediterranean diet, and a low cost of living. Most natives speak English, and legal residents can register with the National Health Service to obtain a card that allows access to public hospitals and health centers, where services are paid on an as-needed basis. If you are flying from Miami, Chicago, or another city, you can consider taking a private jet for easier transportation. Health insurance is mandatory as a condition for obtaining a residence permit (in addition to a passport and proof of income). Pensioners who want to stay longer than three months must apply for a residence permit, which is valid for five years, at the local consulate. They can apply for a permanent permit when the previous one expires. No visa is required for stays shorter than 90 days within the next six months. Income is generally taxable, but Portugal offers 10 years of tax-free retirement pensions under certain qualifications of its non-resident citizen program.
Bordeaux, France
A lovely port city located in the southwest of France, along the Garonne River, it enjoys warm summers and mild winters. Conveniently located near the Atlantic Ocean and a host of renowned wineries, the city has much to offer visitors and residents alike. There are many museums, galleries, concert halls, public parks, restaurants, cafes, and outdoor markets.
Bordeaux has a modern transportation system that connects it with high-speed trains to various cities in France as well as to other European destinations.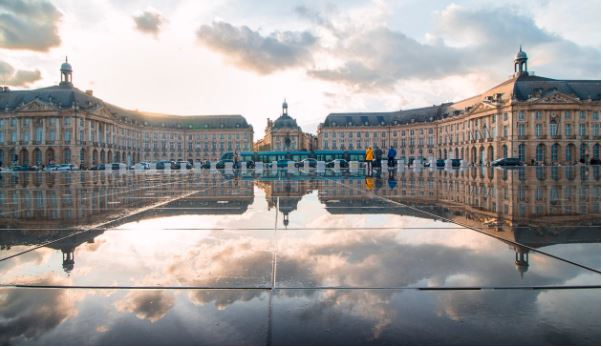 Budapest, Hungary
With an attractive cost of living, beautiful historic buildings, excellent restaurants, spas, and friendly citizens, Budapest is a very popular retirement destination for both Europeans and Americans. Compared to New York, the cost of living in Budapest is said to be about 57 percent lower, and rents are on average 83 percent lower.
The rich culture and location on the Danube have attracted ex-pats from various countries, who also like the fact that the majority of people in Budapest speak good English.
Ljubljana, Slovenia
The Slovenian capital, where only about 300,000 people live, has become a favorite destination for retirees of both Europeans and Americans in recent years. A member of the European Union since 2004, it has a long history of winemaking and several locations designated as UNESCO World Heritage Sites. Spas and resorts also provide opportunities to enjoy retirement days. Ljubljana offers access to beaches, ski resorts, golf courses, lakes, and mountains.
Rome, Italy
If you are not sure what to visit first in Italy, feel free to start in Rome. As they say, "Rome was not built in a day," so don't expect to be able to see it in one day, but in a couple of days, you can get to know its main attractions in more detail.
Rome can be accessed in many ways, but even apart from the classic tourist route, just walking through the streets of the central part of Rome represents a kind of time machine and a real experience.
Turkey
Turkey is a country located in both Europe and Asia. A country surrounded by seas. Thanks to its position and rich history, a country lives from tourism.
Why should Turkey be a must-stop on your trip? Turkey has excellent hotels and eminent and luxurious resorts. Natural beauty and relief aren't expensive. Turkey is ideal for visiting outside the summer season, during the Easter and May Day holidays. Head to Turkey and be delighted. Istanbul is the biggest attraction in Turkey, but you won't go wrong with other cities either, because each one has its own story.
Don't forget that it is best to go on a trip with travel insurance. Vacation is a time for rest, and you'll be even more relaxed knowing that you're being looked after by a whole team. We hope our advice was of help. Enjoy!