If you're searching for a new hairstyle but don't have time to blow-dry your hair or use hair straighteners on a regular basis, we understand. Furthermore, treating hair with different preparations and styling tools every day may not be very healthy. 
Instead, we all like trendy, practical haircuts that soften our appearance while accentuating the attractiveness of our faces. To that end, we are confident that the following lines will provide you with six flawless travel-friendly ideas for your new hairstyle.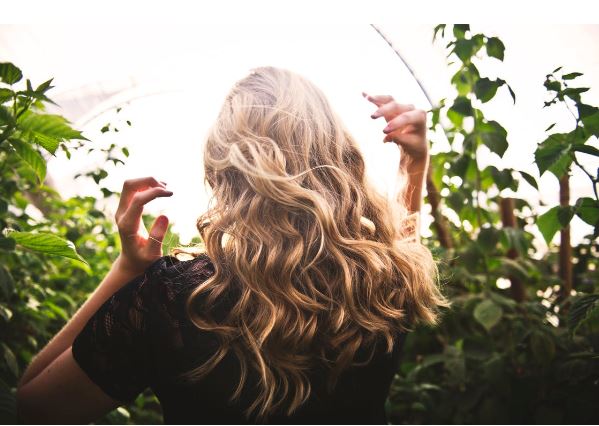 Bangs or locks
Professional hairdressers recommend bangs for females who do not want to give up their long hair but want a modest modification. Practical bangs may be lifted from your brows and thus make you look younger. On the other hand, locks that are voluminous and lustrous look great on hair of any length, color, or texture. If you weren't born with them, there are some quick and easy ways to get them. For example, temporary locs made using human or artificial hair extensions are known as "faux locs." They are designed for people who appreciate the look of dreadlocks but are not ready to commit to a single hairstyle. Therefore, if you are interested in and prefer locks, check out some DIY faux dreads and get a completely novel hairstyle. Feel free to experiment and find the style that fits your personality best! Remember to always condition and protect your hair. Thus, apply a heat-protectant product to the hair before curling with any hot tool method, and completely dry it before starting. 
Long waves
It is just a myth that you need to blow-dry or shape yourself with curlers every day. Instead, long waves may be created by twisting with a broad brush or a bigger curling iron. In any case, if you have longer hair, you are certainly aware of current trends and are aware that waves are popular; with a simple braid, you can shape long hair and make attractive waves without the use of hot presses that dry the hair!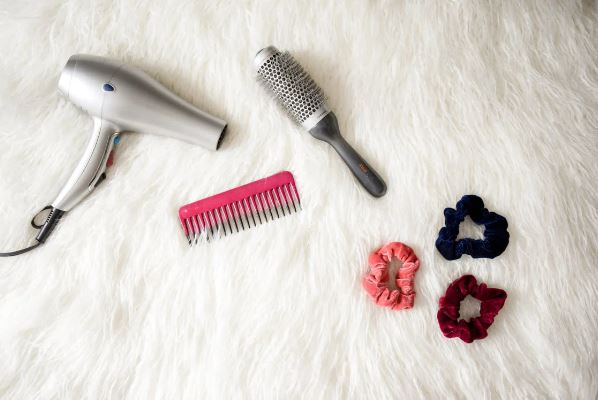 Braids
The wind has ruined your hair form after the first day of the journey? If the hair entangles your hair, braid individual strands and allow them to fall freely over the rest of the hair. Brush your hair with your fingers to make it seem fuller. This haircut may be worn from dawn to dusk and is perfect for traveling!
Raised waves
In particular, if you are spending your vacation in a windy location, even if it is by the sea, you will find it simpler to raise your hair. The simplest technique is to raise it into a high bun but to avoid it looking like another side hairstyle, weave a braid from the nape of the neck up to the bun. You will have a stylish hairdo in a matter of minutes, and your hair will not disturb you when the wind blows! If, however, you have short hair that you can't tie or do anything with, we recommend relaxed waves. Even though the hair is shorter, such waves look fantastic. Moreover, short hair is for daring females; it accentuates the bottom half of the face and is ideal if you prefer wearing red lipstick; it gives your face a seductive appearance.
Ponytail
You've chosen your outfit, packed your baggage, and collected your travel paperwork, but have you thought about your hairstyle? Whatever your travel plans are this season, you'll need an on-the-go hair strategy that's as stylish as it is simple. A double ponytail provides massive volume and strength to even the finest hair, and it's an incredibly simple style to perfect in minutes. Style your hair straight from ear to ear, creating two equal parts. Pull the top portion up and tie it in a ponytail. Pull the lowest piece of your hair into a ponytail just beneath the first. Next, make a fuller, longer single ponytail by wrapping a tiny portion of hair around the roots of both ponytails. If, however, you're going to tropical temperatures, a barmaid braid is a way to go. To start, make two low pigtails with your hair. Choose a side to begin with and braid it loosely. Pull the braid over your head and fasten it with a pin. Repeat the procedures on the second side after the first braid is done and in place!
Dutch braid
When you're on vacation, the last thing you want to do is waste time blow-drying, curling, straightening, or otherwise fighting Mother Nature's strong grasp on your hair. While there are various names for the conventional Dutch braid, it is really simply a three-strand braid with the hair crossing beneath the preceding hair rather than on top, as with the classic French braid. Finally, to enhance shine, smooth ends with organic oil. Oils are a good option since they double the shine you would achieve with some other hair care products.
Our hair is what makes us even more beautiful and sensual. Therefore, love your hair and give it the best care!