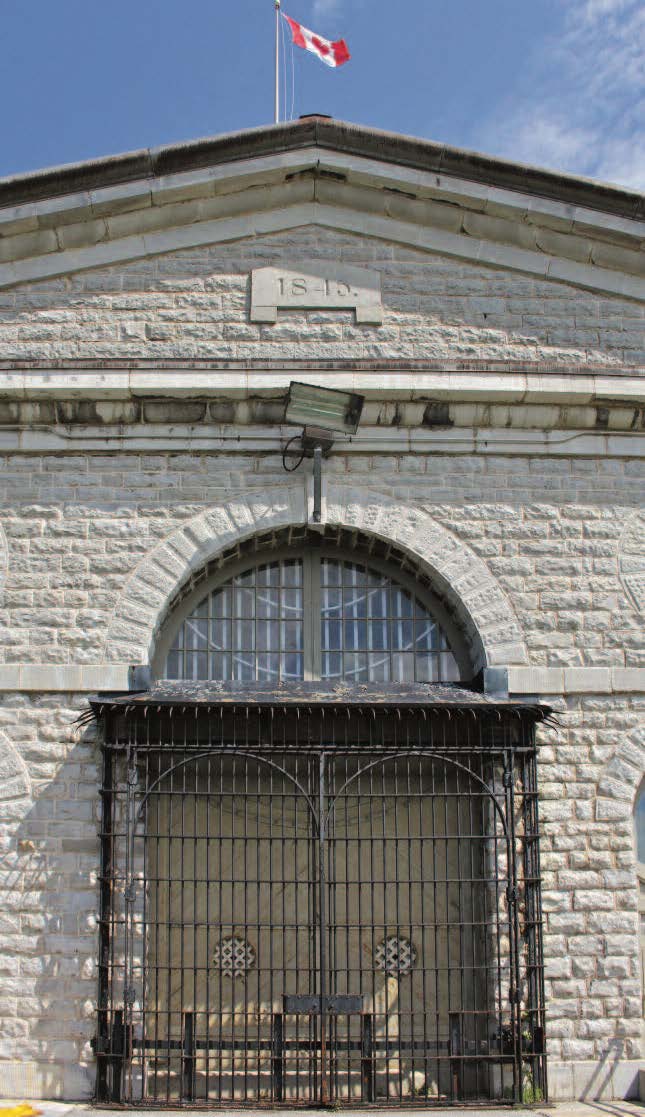 Touring historic Kingston Penitentiary
By Peter Johansen | September 2019
I was behind prison bars this summer, but they let me out for good behaviour. Of course, I couldn't roam around Kingston Penitentiary (KP) unaccompanied, but conditions could have been a lot worse. I could have been locked up when cells were a mere 28 inches wide, or my day's hard labour netted me just$5.25, or I had to mingle with the likes of Paul Bernardo and Clifford Olson, two of the joint's more notorious guests.
You, too, can visit the historic hoosegow, thanks to the St. Lawrence Parks Commission's daily tours of the penitentiary, which closed in 2013 after 178 years of storied service. It's a fascinating, if sobering glimpse of a way of life most of us will never otherwise see. Thankfully.
Some of the tour is given over to a history of the KP campus itself, built from locally quarried limestone. (After all, Kingston is dubbed "The Limestone City.") For example, our guide Alexa pointed out that the first building a prisoner saw, the North Gate, was designed in imposing neo-classical style to strike awe right upon arrival.
Much of Alexa's information had a more human touch, though. Ty Conn, a charismatic personality with sophisticated planning skills, was the first escapee in more than 40 years; Alexa told us how he did it. Women were jailed at KP until 1934; their warden lived in an apartment above the cells ("kind of crazy, if you ask me," our guide said). One officer, named Kennedy, was born, raised, worked and died at KP. One inmate, named Beauche, was imprisoned for pickpocketing; he was only eight.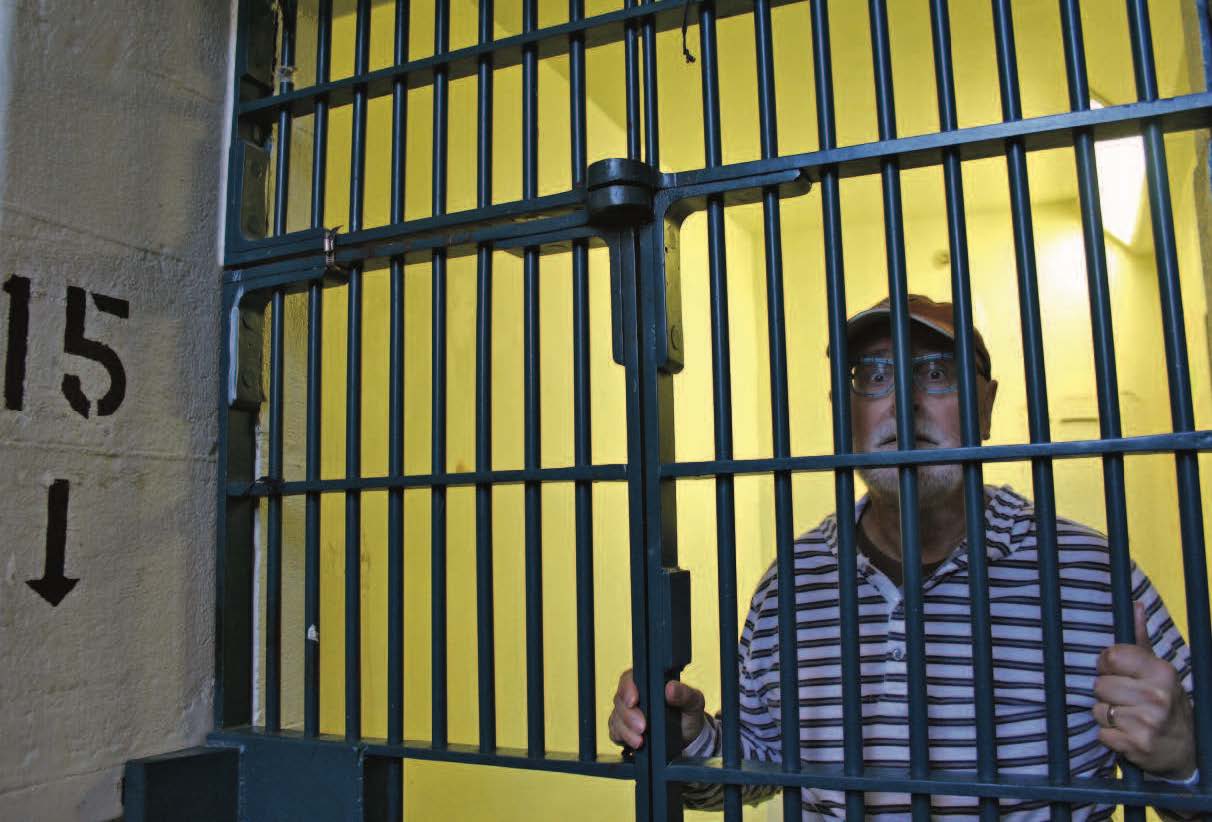 The high point of the tour, however, was meeting some of KP's former correctional officers. Scattered along the tour route, they spoke (albeit too briefly) about their experiences, while explaining what was around us. Retired guard Rick, for example, was stationed at the main cell block, which he likened to "two giant wagon wheels, one on top of the other." Our group of 33 visitors gaped at four floors with eight corridors of cells spreading out like spokes of the wheel. He said that in the centre, where we stood under a high dome, anywhere from five to 20 officers would be stationed. One of them sat inside a protective cage, brandishing a rifle to discourage misbehaviour.
At the same time, however, Rick described a 1971 riot, the most serious in KP history. The four-day affair involved staff hostages, inmate deaths and wide-spread damage. It all stemmed from rumours, which spread like wildfire, that conditions would be much more draconian once inmates were all transferred to newly constructed Millhaven Penitentiary.
Scott, another former officer, detailed a somewhat happier aspect of prison life, the inmate workshops. KP had everything from a metal shop to a mattress factory, and for more than a century made the canvas mailbags used by Canada Post. Inmates had the choice of working for cash or "lazing about," but anyone lacking a grade 12 diploma had to attend the prison's fully accredited school, where inmate tutors aided the teachers. Education, along with programs for everything from anger management to 72-hour visits with loved ones, were designed to help lower recidivism. "I've seen one inmate go in and out of here six times," Scott said. But with proper supports, he added, many turned their lives around.
On later reflection, I thought the tour would have been enriched by the views of ex-cons, showing what life was like for them—and proving that prison can reform lives. I, for one, haven't been back since my release.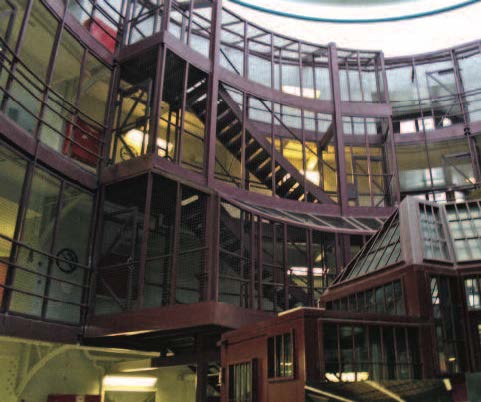 Want to Go?
Kingston Penitentiary tours run Wednesday through Sunday until Nov. 3. Offered in either English or French, the standard 90-minute tour costs $35 (adults) and $25 (five to 18 years), while an extended two-and-a-half-hour tour is $70/$60. Book in advance at kingstonpentour.com. Tours are wheelchair accessible. Location: 560 King St. W., Kingston.
A self-guided visit to Canada's Penitentiary Museum, 555 King St. W., is well worth an extra 45 minutes, or so. Housed in the former warden's home directly across the street from KP, its wide range of artifacts range from a chair where convicts sat for mug shots to a room of talented prisoner art, and from items crafted in supervised workshops to ingenious contraband. The museum is open until Nov. 3 from 9 a.m. to 5 p.m. Admission is by donation. Information: penitentiarymuseum.ca
Kingston is a daytrip from Ottawa, but for longer visits, accommodation is plentiful. We stayed at centrally located Holiday Inn, 2 Princess St., with a lovely harbour view. Weather permitting, you can enjoy a drink on its outdoor terrace before heading off to dinner. We opted for yummy homemade Italian fare at Olivea, 39 Brock St.
Other tours of nearby correctional facilities can be found at Cornwall Jail (historicsdgjail.com) and Ontario's oldest, the Old Jail of L'Orignal (lorignalprison.com).