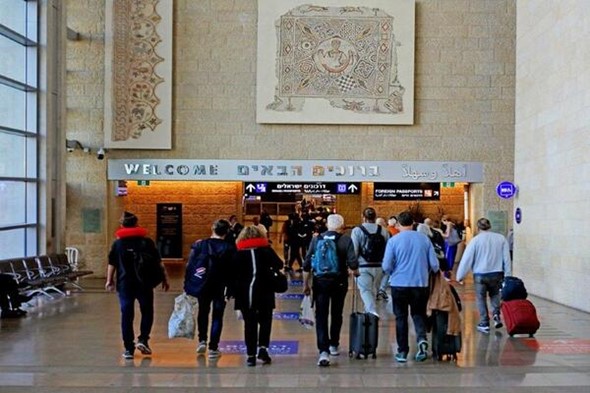 For the first time since the pandemic hit, and after a tough and challenging few years for the travel industry, Israel tourism from Canada is back, and stronger then ever. In April 2023 a new record of 8,000 passengers entered Israel. Overall, since the beginning of 2023, 26,000 Canadian tourists visited Israel. This positive trend is constant and reflect the big interest of Canadians in Israel.
"I am excited to see the numbers go up and exceedingly even 2019, our record-breaking year to Israel" said Gal Hana, Israel Ministry of Tourism's Consul to Canada. "Israel is a destination that offers a truly unique and inspiring experience to all who visit" he said.
Israel rich history, diverse cultural heritage, and innovative spirit formulate a unique destination that appeal to the sophisticated Canadian traveler. Visitors can explore ancient sites of Jewish, Christian, and Muslim significance, while also immersing themselves in modern Israeli culture, which is known for its innovation and creativity. In addition to its historical and cultural attractions, Israel is also a culinary destination, with a vibrant and diverse food scene that reflects the country's many cultural influences.

Visitors can enjoy traditional Jewish dishes like falafel and shakshuka, as well as Arab and Mediterranean cuisine, which is characterized by fresh ingredients and bold flavors. Israel's status as the Holy Land adds a spiritual dimension to any visit. With sites sacred to Judaism, Christianity, and Islam, Israel is a destination that holds deep significance for people of many faiths. Whether exploring the Western Wall, visiting the Church of the Holy Sepulchre, or taking a dip in the Dead Sea, visitors to Israel are sure to be moved by the country's rich spiritual heritage. "Israel is the best place to go for 2023 and has everything a tourist can wish for. Moreover, with the layer of spirituality that the holy land has to offer, it will take any visit to the next level" finalize Hana


Israel Ministry of Tourism – Canada
2 Bloor St. East. Suite 400, Toronto ON, M4W 1A8 T: 416-964-3784 F: 416-964-2420 www.israel.travel

This posting was provided by igtocanada@goisrael.gov.il