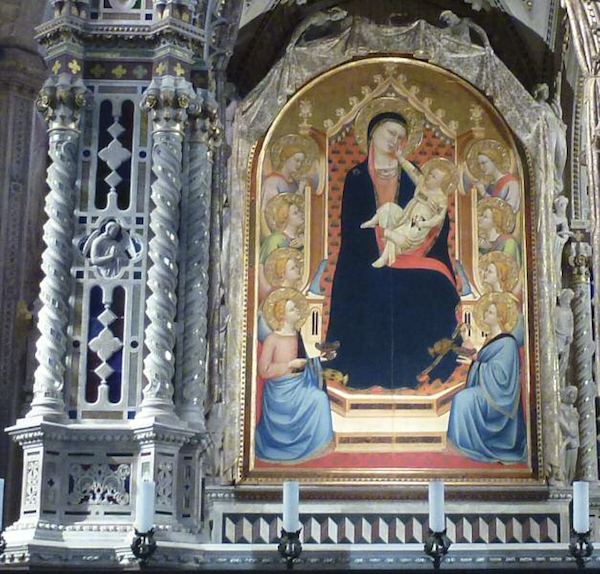 by Michele Peterson
Waves lap gently at our balcony while a vaporetto glides past, transporting passengers and crates of vegetables to busy piers.A seagull bobs on cool blue water. Church bells chime from Chiesa di San Sebastiano, a 16th-century Roman Catholic church.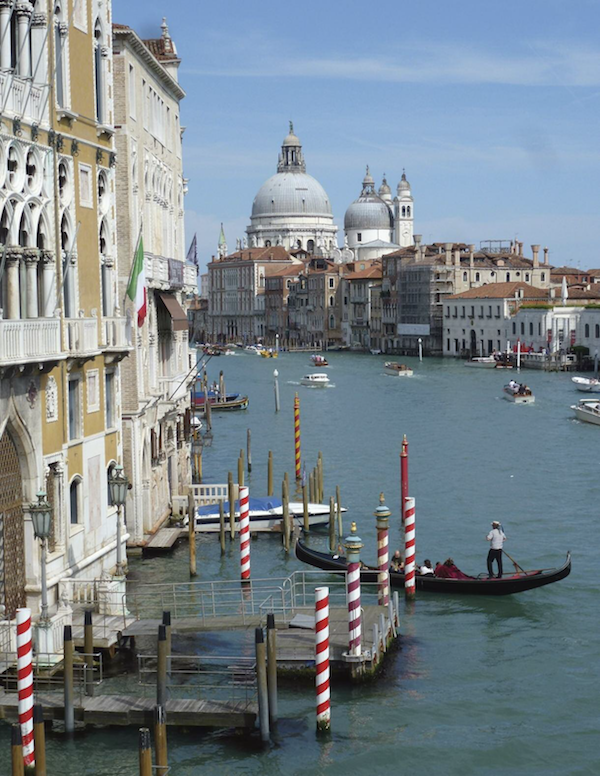 It's morning on the Venetian Lagoon, a 118- island archipelago on the cusp of the Adriatic Sea in northern Italy. Within our stateroom on the River Countess cruise ship, it's easy to feel a part of the rhythm of this ancient city.
We're on Uniworld's 13-day itinerary featuring an eight-day Venetian cruise and five-day motor coach tour to Florence and Rome. It's our first day, but already we realize that experiencing this classic destination from the water – as early explorers did and locals still do – offers a unique and atmospheric perspective.
The River Countess, one of the top-rated ships in the cruise industry, is boutique-sized with just 62 staterooms and four suites. Our Category 1 stateroom, with its tranquil blue and white baroque décor, is much like a floating luxury hotel and comes equipped with a queen bed, marble bath, French balcony, flat screen satellite TV and spacious built-in closet. Uniworld's full all-inclusive plan includes shore excursions, gourmet meals, wine and tipping. All we have to do is go with the flow and enjoy the rhythm of Italy.
Cruising the Venetian Lagoon
Our explorations begin with a guided walking tour of Venice's historic centre.The River Countess is moored at the San Basilio pier, a special cruise terminal for small and mid-sized ships located beside a scenic pedestrian promenade along the Giudecca Canal. Participants are divided into groups with "gentle walkers" travelling to the Piazza San Marco by water taxi. The rest of us walk, using Uniworld's lightweight Quietvox portable audio systems with earpieces and transmitters, allowing participants to easily hear the tour guide's narration.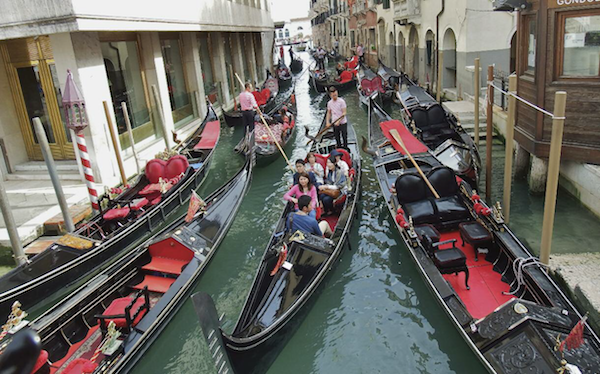 As we meander across postcard-perfect footbridges, we learn that evocative names, such as Bridge of Miracles and Bridge of the Barefoot, hold a hidden past. "The Ponte dei Pugni or Bridge of Fists owes its name to the battagliole — the battles — waged between rival neighbourhoods on the bridges," explains our guide, Dr. Susan Steer, an esteemed art historian specializing in the Venetian Renaissance.
At the Piazza San Marco we weave through lineups of hundreds of people (Uniworld tours are pre-booked which means we bypass the queues), pausing to marvel at the 14th-century Doge's Palace, an opulent waterfront building that served as the seat of government for the Venetian Republic. Two pink marble columns stand out among the slender pillars of its lacy Gothic facade.
"That's where the doge would stand to announce death sentences," explains Dr. Steer.
More history lies within the palace's sumptuous marble and gold interior. After gawking at Paradise painted by Tintoretto, one of the greatest artists of the Venetian School, we head across the Bridge of Sighs, where prisoners once walked to dungeons below.
More marvels await during an exclusive after-hours tour of Saint Mark's Basilica. We enter the hushed 11th-century masterpiece of Italian-Byzantine architecture and sit in near-darkness in the pews. As Dr. Sheer shares the history of Saint Mark the Evangelist, the lights turn on, illuminating the gold Byzantine mosaics and jewel-studded altarpiece in a stunning glory meant to symbolize the divine light of God. We return to the River Countess infused with admiration and understanding of this living pilgrimage site.
Chioggia, Padua, Bologna and Verona
Over the next few days we're immersed in the history, art and culture of northern Italy. And as our ship glides across the water towards Chioggia and Venice's southern lagoon, I sip a frothy cappuccino and watch ancient buildings slip by. Occasionally the serenity is broken by the flash of a speedboat and its wake. "Small ships such as the River Countess leave no wake to erode Venice's sensitive shoreline," explains historian Louisa Warman,who has joined us on board to talk about Venice's fragile future.
An important issue is aqua alta or high tides. These damaging incidents, which bring waist-high water into Venice's historic plazas, are increasing in intensity and frequency each year. "One of the keys to protecting the foundations of Venice's landmark buildings is the MOSE underwater dam," Louisa explains, pointing out locations of this billion-dollar project.
Our next port is Polesella, on the Po River. Known by the ancient Romans as the Padus, Italy's longest river stretches from the Alps to the Adriatic Sea. Although the Po is very much a working river, the Po Valley is lush and fertile, offering peaceful scenery of rice paddies and fields of asparagus.
From our port we depart for daily excursions by shuttle, travelling first to the medieval city of Padua, where Galileo and Copernicus studied. Next in Bologna, we rub shoulders with locals at food markets brimming with artichokes, balsamic vinegar and locally-made specialities such as mortadella. A highlight of our Bolognese lunch is a pasta-making demonstration within Cantina Bentivoglio, a historic ristorante, wine bar and jazz club.
"Making pasta is like a dance," says Master Sfoglina Luisa as she kneads dough into a parade of pasta shapes including tortellini, the specialty of Bologna.
In Verona, we take a walking tour to the city's Roman arena and learn the stories behind Shakespeare's Romeo and Juliet. In the courtyard known as Juliet's home, we jockey with other history fans for a photo-op with a bronze statue of Juliet. Rubbing the statue's right breast is said to bring luck in love.
The pleasures of ship life offer a welcome retreat at days' end. The River Countess features the Serenity Spa, a fitness centre, a well-stocked library and its own boutique. Evening entertainment onboard includes dancing to a live band, DJ music and an opera performance of La Bohème. One of the most magical experiences is simply lounging on the upper sundeck and watching life sweep by.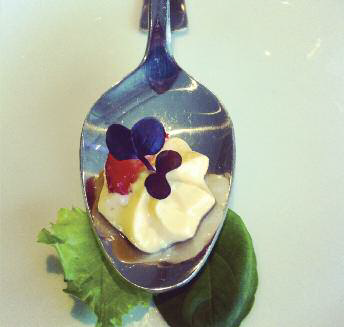 Cuisine is another highlight.The open seating plan for dining encourages mingling. Passengers are an eclectic mix of nationalities, many of them committed river cruisers. Mornings begin with an expansive buffet featuring Italian cheeses, local seafood and made-to-order classics such as omelettes and eggs Benedict. Uniworld's all-inclusive plan features gourmet dining with artful choices such as creamy broc- coli soup with gorgonzola foam, pork Milanese-style with saffron risotto and fresh-caught sea bass en papillote. Dessert includes treats such as refreshing Bellini sorbet.
Florence and Rome
More discoveries await in Florence. The lush hills of Tuscany, ample legroom and an al fresco lunch in a vine-clad family winery make the short motor coach journey a pleasure.
Our hotel, the historic Hotel Brunelleschi, is set within a restored Byzantine tower just steps to the Cattedrale di Santa Maria del Fiore with its magnificent dome. It even comes with its own archeological museum in the basement.
Florence is the birthplace of the Renaissance, so it's fitting to begin with a tour of the Accademia Gallery, home to Michelangelo's masterpiece David. Later, we use our independent time to plunge into Florence's shopping scene. From the gold markets of the Ponte Vecchio and leather goods at the famous San Lorenzo outdoor market to high-end designer labels, there's something for every budget.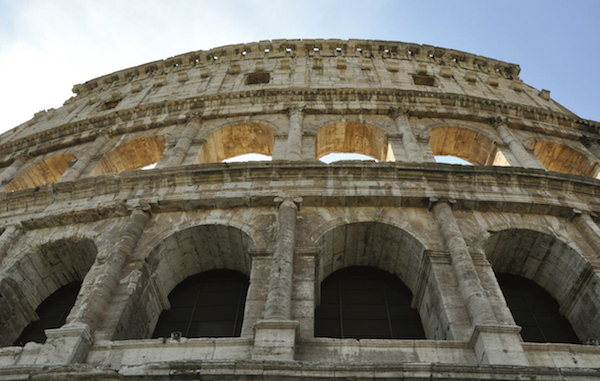 After a leisurely lunch and wine tasting at Castello diVerrazzano, an eighth-century estate overlooking the vineyards of Chianti, the final leg of our journey ends in Rome where we throw open our balcony doors to the greenery of Villa Borghese park. For the next two days we marvel at the Colosseum, the Pantheon and the Vatican, fuelled by Roman cuisine. A "Do as the Locals Do" walking tour introduces us to the Spanish Steps where we refresh with gelato, soak up the energy of the Eternal City and count ourselves lucky for being able to enjoy an immersion into Italy's splendour and spirit. n
Michele Peterson is a Toronto-based travel journalist.