Everything you want in European river cruising
There's cruising. Then there's river cruising. And it doesn't get much better than touring on the Danube, Europe's most popular cruising river. No crowds. No tedium. No hesitation to savour every last minute of an immersive, eight-day, multi-country Emerald Cruises excursion on the legendary waterway.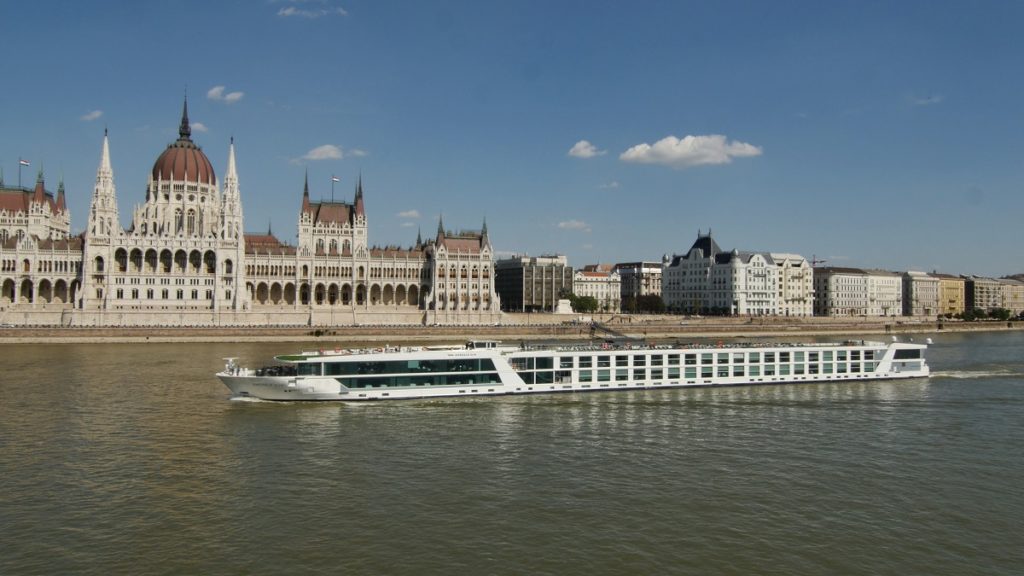 Fifty-Five Plus publisher George Coyle and his wife Chelsea had the opportunity to experience it all on the Danube Explorer in spring 2023. The adventure started in Budapest, at the heart of Central Europe, with the cruise ending in beautiful Passau, Germany, known for its historic architecture and waterfront setting in the foothills of the Bavarian Forest.
Before joining the cruise, though, the Ottawa couple stayed at the Aria Hotel Budapest.  Hungary's capital, Budapest is famous for its culture, history and architecture, as well as its spas, and the Aria is in a prime location at the heart of the city. Key perks here include complimentary breakfast along with afternoon wine and cheese, daily live musical entertainment, a wealth of spa services and fantastic accommodations inspired by music.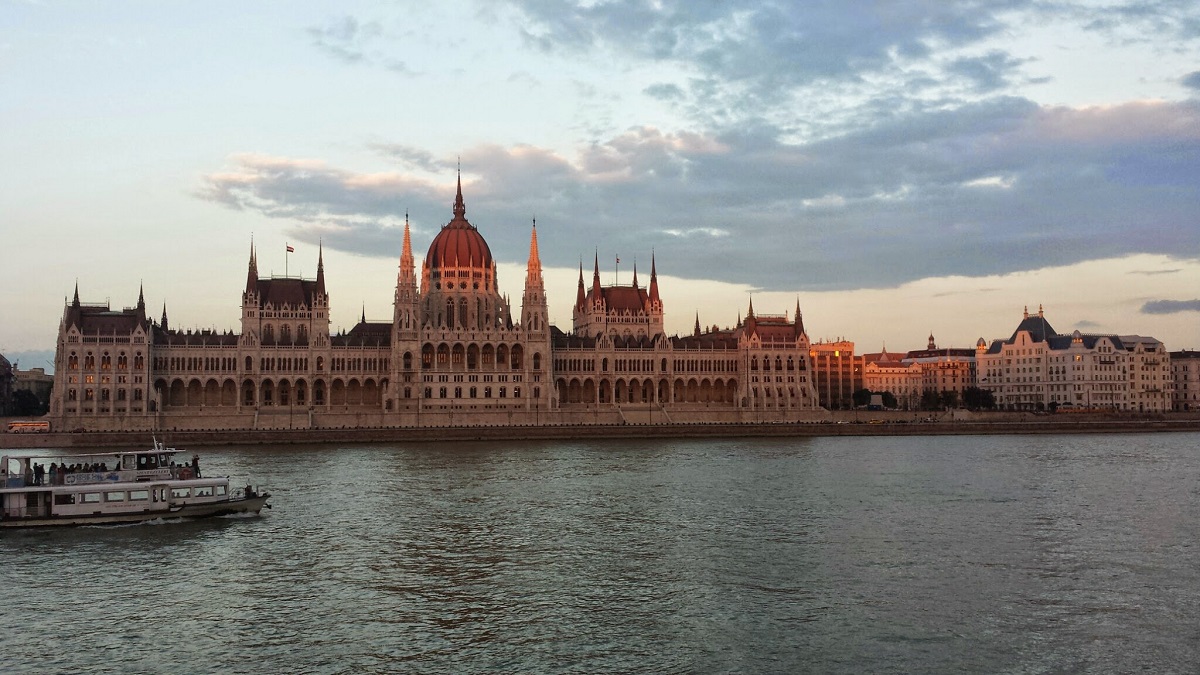 If you stay at the Aria, you'll want to spend time on its spectacular rooftop terrace, High Note Sky Bar. You'll also want to dine at Café Lizst, where you'll sample modern, European cuisine, including Hungarian favourites and artisan macarons by Chez Dodo.
This luxury hotel stay was a fitting precursor to Chelsea and George's Danube Explorer cruise. After all, Emerald Cruises' Star-Ships are like floating boutique hotels, with stylish interiors, excellent amenities, chic décor, fine Egyptian cotton linens and luxurious toiletries. What struck George, though, was the cleanliness. He likes his surroundings shipshape, so he was impressed by how pristine and modern the surroundings were. While it was fascinating to see ancient castles along the Danube, visit UNESCO World Heritage sites and explore medieval landmarks, it was also a pleasure to return to spacious, inviting private quarters, along with immaculate, contemporary amenity space.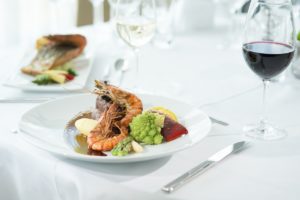 Day 1 on the Danube Explorer cruise includes dinner, with complimentary wine, beer and soft drinks, followed by a traditional Hungarian folklore show in the evening.
One of the great things about Emerald's European river cruises is the tailored approach to making the experience meaningful for people. For instance, the EmeraldACTIVE program allows guests to see and get to know different destinations in dynamic ways. On Day 2 in Budapest, people could choose the EmeraldACTIVE touring option: a hike to Buda Hill, with its paths, historic surroundings and Buda Castle. Others embarked on a guided culinary tour of the city, including a visit to foodie heaven: Great Market Hall, an expansive, historic indoor market.
"EmeraldActive was terrific," says George. "We did a bunch of active hikes, some on our own and some guided. The main highlight, for us, was our bike ride (31 kilometres) following the boat along the Danube."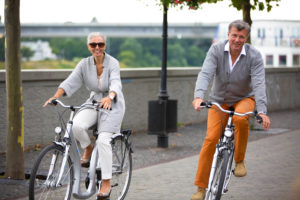 What's more, the cruise company's EmeraldPLUS program gives people opportunities to take a deep dive into local culture, with special excursions, offerings and performances. On Day 3, the Star-Ship sailed into Bratislava, the capital of Slovakia. The EmeraldACTIVE option was a guided hike to Bratislava Castle, the classic excursion was a walking tour of the historic old town and the EmeraldPLUS perk was local Slovakian entertainment on board that evening.
In Vienna, as part of Emerald's DiscoverMORE program, George and Chelsea were able to attend a private musical performance at one of the city's beautiful concert halls.  It was a memorable outing in a place famous for classical music.
The journey ended in Passau, a scenic destination at the confluence of the Danube, Inn and Ilz rivers. This charming, historic locale was a hit with these two frequent travellers and one of many highlights of a memorable holiday on the Danube.  www.emeraldcruises.ca