By Madeline Kallio
Many towns and cities in eastern Ontario are home to museums that are full of fascinating local memorabilia. These unique landmarks are overseen by historical societies, "friends of the museum" or government bodies and a number of them are dedicated to a single cause or house personal collections. Museums with a difference, they offer specific collections, along with one-of-a-kind opportunities to imagine bygone eras. Here's a look at some of these spots you'll want to check out: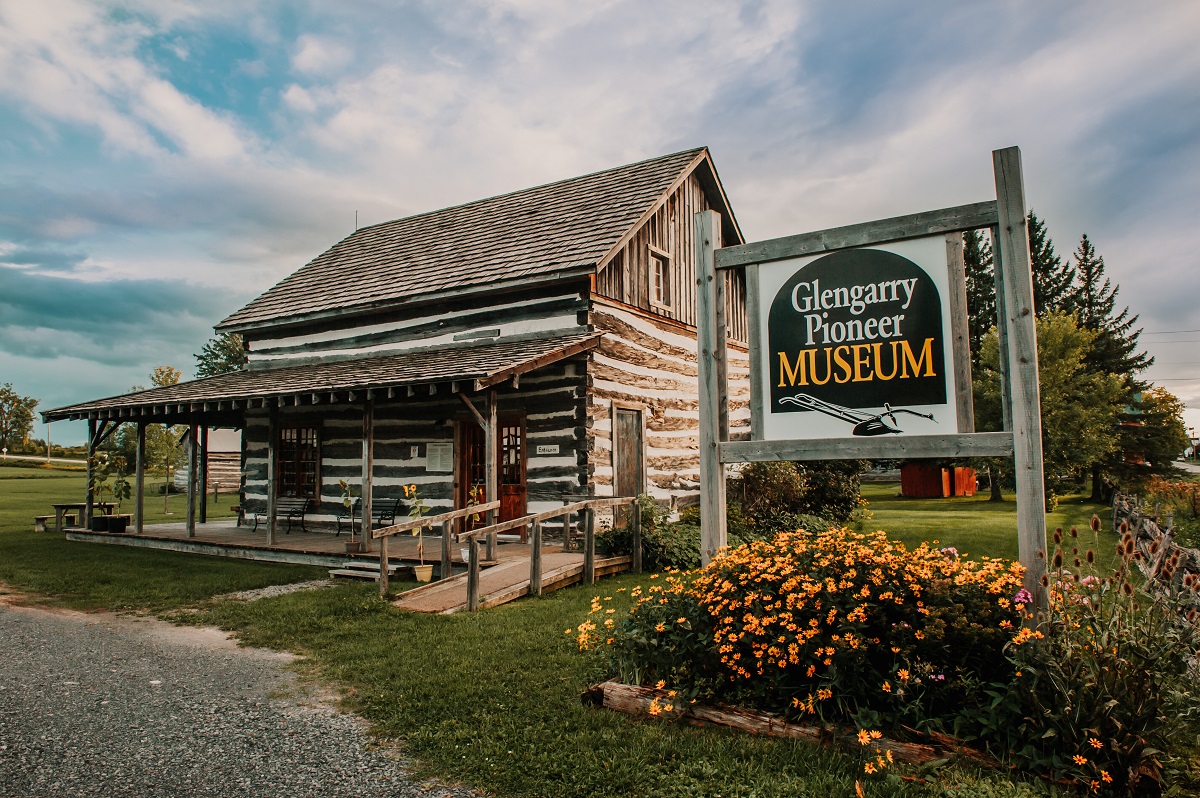 Old Working Mills:
In Manotick, the mill built in 1860 by Moss Kent Dickinson and Joseph Currier is now a working museum known as Watson's Mill. It has a tragic past—and a ghost. Over 150 years ago, Joseph Currier's young wife was touring the place and when she was walking down the steps from the attic, her petticoat got caught in the drive shaft, causing her death. Her spirit, though? It lingers. When you visit and hear creaking on the stairs or catch a glimpse of eyes staring out the window, well…
On site, at Dickinson Square, you'll also find Dickinson House. Dating back to 1867, it was once home to the mill's owners and now it's a museum. Learn about events and programs at watsonsmill.com. To remember your stops, make a calendar with pictures of each significant site, turning your itinerary into a keepsake.
Built in 1810, the Old Stone Mill in Delta is one of the earliest, fully automatic grist mills in Ontario. It features interpretive displays, an operating waterwheel and artifacts illustrating the grist milling process through the years. During summer, heritage wheat is ground into flour that's available in the shop. deltamill.org
Pioneer Villages:
Upper Canada Village, east of Morrisburg, is a living-history site that recreates an entire village of 1866. Discover costumed interpreters in historic buildings, trades people, a cheese factory, a bakery, a one-room schoolhouse, shops selling homemade goods, a church, an inn, a printing office and a newspaper, as well as working mills and operational farms. You can even have an 1860s-style meal at Willard's Hotel. uppercanadavillage.com
Learn about the region's Celtic roots at the Glengarry Pioneer Museum in Dunvegan (between Ottawa and Montreal). Fittingly, this locale came into being as MacIntosh's Store in the 1840s. Today, 10 historical log and timber frame buildings are on site, showcasing thousands of artifacts. glengarrypioneermuseum.ca
Step back into the 1920s and 1930s at the Cumberland Heritage Village Museum in Cumberland. Heritage buildings, reproductions, exhibits, artifacts and activities help bring that era back to life.
You'll find Lang Pioneer Village nestled on the shore of the Indian River in Keene, near Peterborough. Representing 100 years in time, with costumed interpreters and over 30 heritage buildings, the 25-acre site recreates the bygone days of Peterborough County and showcases the history and culture of local First Nations. langpioneervillage.ca
In Smiths Falls, you can "track" the history of the railway in this region at the Railway Museum of Eastern Ontario, housed in a refurbished 1912 train station. Book an overnight stay in a caboose, ride on an authentic railway car and check out the dental railway car. rmeo.org
In Trenton, the National Air Force Museum of Canada has over 75,000 square feet of display space, plus the 16-acre RCAF Memorial Airpark that's home to more than 20 vintage aircraft. airforcemuseum.ca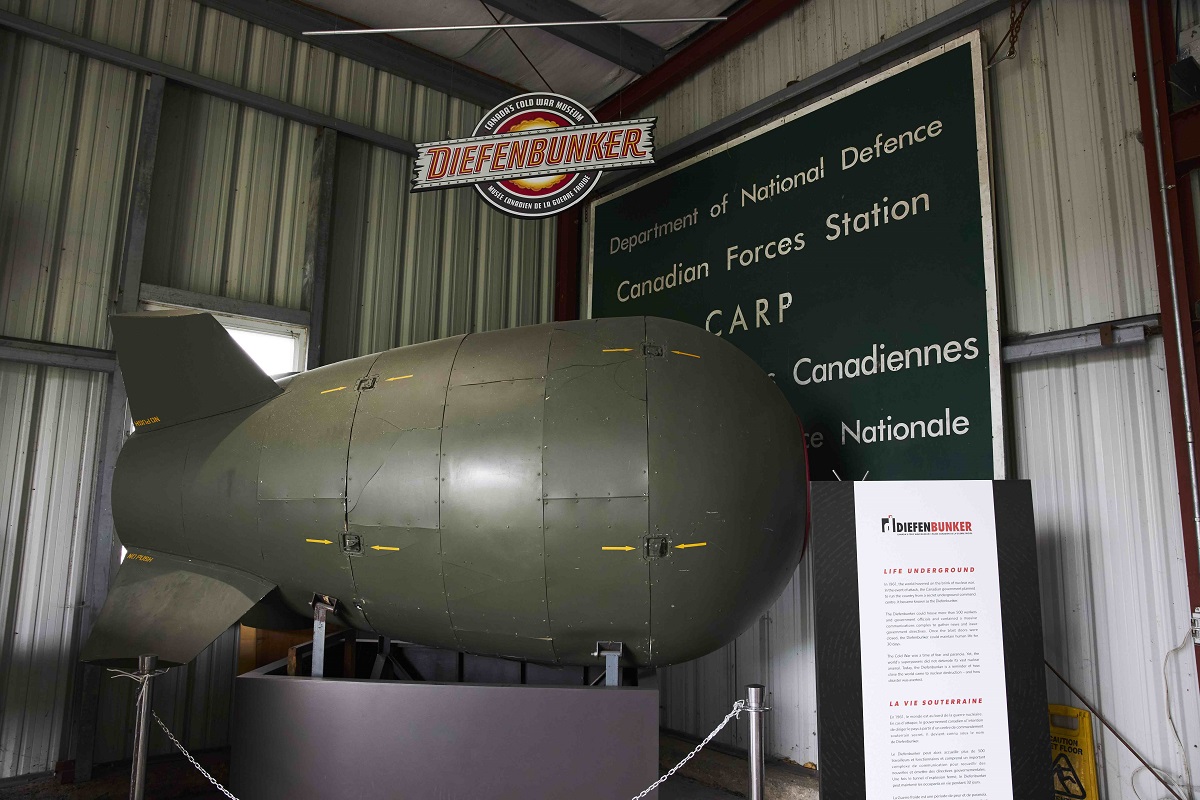 In Carp you'll find The Diefenbunker: Canada's Cold War Museum. Built between 1959 and 1961 as a place for the nation's leaders to shelter in case of a nuclear attack, this place is a remarkable blast from the past. There are four storeys below ground with 300 rooms and remnants of the Central Emergency Government Headquarters. As a snapshot in time, it's fascinating. diefenbunker.ca
There's a lot ticking in Deep River, home of the Canadian Clock Museum. This spot, at 60 James Street, has over 2,500 clocks and horological items dating back to 1800. It also has a collection of working vintage record players and victrolas. canclockmuseum.ca
Want to really rock out? Head to Bancroft, home of the Bancroft Mineral Museum. Members of the Bancroft Gem and Mineral Club have restored an old train station to display an incredible selection of specimens from the district, long known for its gem and mineral mines. Here you can learn about the history of mining in the area and about mineral collecting. bancroftontario.com
In beautiful Almonte, the Mississippi Valley Textile Museum interprets the history of the textile industry in the Mississippi River Valley and the impact it had on the development of the region. This museum includes materials used in the textile industry of the 19th century, as well as displays of quilts and fabrics. It also hosts special events, including Fibrefest in September. mvtm.ca
If you're a fan of fashion, head to Cambridge, home of the Fashion History Museum. Its collection spans five centuries and includes over 12,000 garments and accessories—from hats to shoes. fashionhistorymuseum.com
In North York, the Aga Khan Museum offers a captivating look at "the artistic, intellectual, and scientific contributions of Muslim civilizations to world heritage," according to agakhanmuseum.org. Its collections include tapestries, paintings and ancient books, its exhibitions are celebrated and its programs range from performances to workshops and films. The museum's architecture is impressive, as are its restaurant and grounds.
If you love shoes, Toronto's Bata Shoe Museum might knock your socks off.  Located at 327 Bloor Street West, this museum explores the 4,500-year history of footwear, drawing from a collection of nearly 15,000 artifacts—including Elvis Presley's blue patent loafers and "John Lennon's Beatle boot." batashoemuseum.ca