Surrounded by lakes and cottage country, the vibrant district straddling Highway 15 between Kingston and Smiths Falls is home to the quaint villages of Lyndhurst and Seeley's Bay.
By Madeline Kallio
Lyndhurst: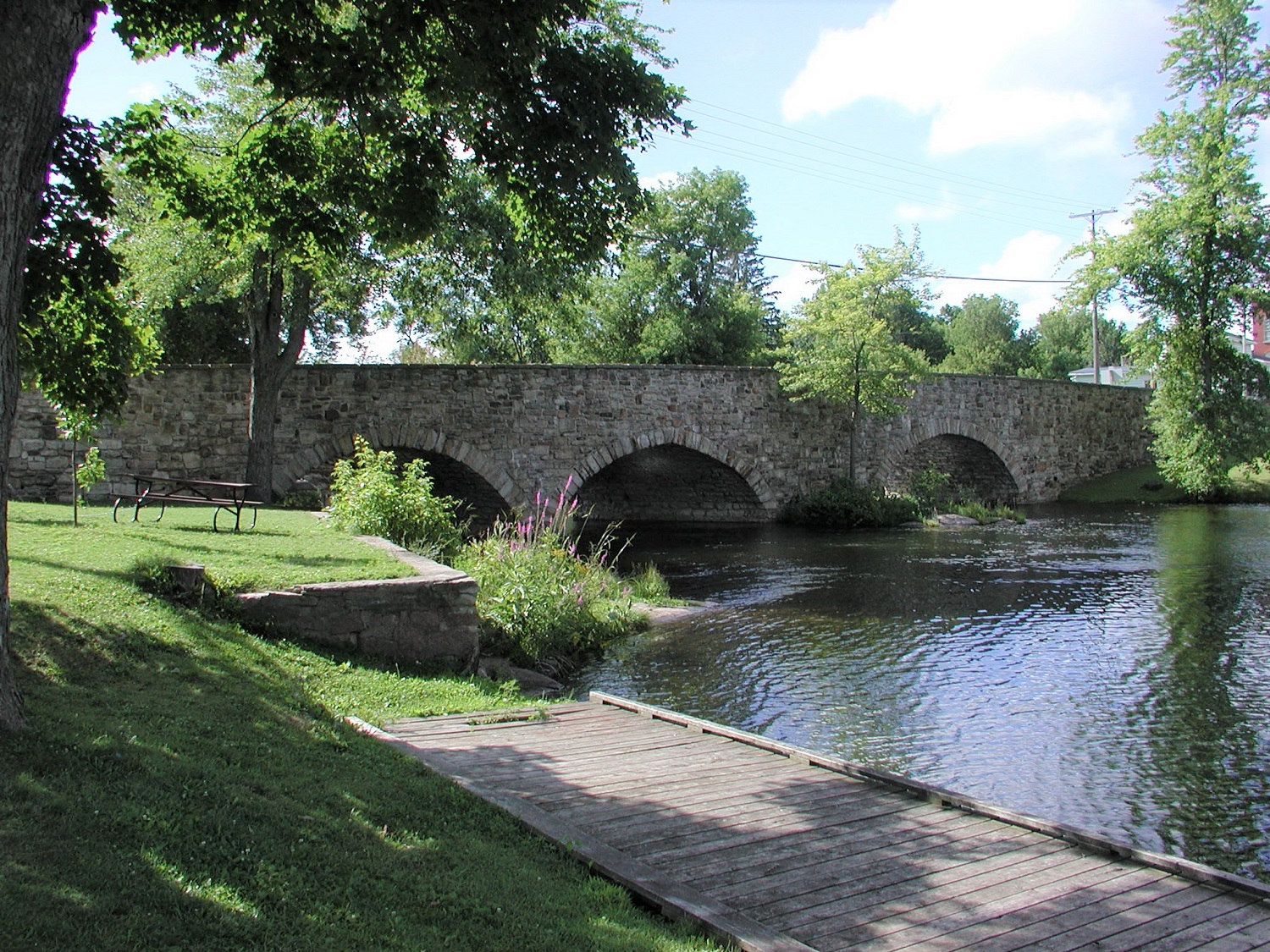 In 1801, Wallis Sunderlin's Lansdowne Iron Works, the first iron smelter in Upper Canada, heralding the establishment of the Village of Furnace Falls. With the destruction by fire of the smelter in 1811, many inhabitants left, but construction of a grist mill in 1827 gave new life to the community. The village was renamed Lyndhurst in 1851, in honour of John Singleton Copely, Baron Lyndhurst, and it grew on both sides of the Gananoque River. At first, wooden bridges joined the two sides of the river, but 1856 they were replaced by a three-span stone bridge, now the oldest in Ontario.
Furnace Falls Park is a scenic spot by the historic bridge and Furnace Falls Farm, furnacefallsfarm.com, 504 Old Briar Hill Road, is home to a bakery, a B and B retreat and event venues. The farm also hosts special events, cooking classes and dinners.
Lyndhurst has several take-out restaurants offering scrumptious fare you can savour on the go. Polar Bear BBQ, 518 Old Briar Hill Road, is a food trailer open from Friday to Sunday that serves southern smoked barbecued ribs, pulled pork, chicken, fries, poutine, plus weekly specials. Petra's Place, 3756 County Road 3, dishes hamburgers from grass-fed meat that is antibiotic and hormone free. Peter's Post Pizza, 416 Lyndhurst Road, serves pizza, salads, wraps, fish and chips and more.
A must-visit landmark is The Green Gecko at 436 Lyndhurst Road. Its offerings include sterling silver jewellery, accessories, clothing, woodwork, pottery, garden art and one-of-a-kind items by local artisans. At Wings Live Bait and Tackle, 413 Lyndhurst Road, you can pick up fishing supplies and convenience items, such as outdoor clothing, moccasins and toys.
Wendy's Country Market, situated in a century-old schoolhouse at 408 Fortune Line Road, is where you'll find organic and locally-grown produce from over 60 area farmers and vendors. Items include veggies and fruit; meats, poultry and fish; dairy, eggs and cheese; prepared foods made with local ingredients; grocery items including gluten-free options; and lots of plants. Berry Homestead Farm, 936 Sheffield Lane, welcomes visitors to learn about donkeys, spend a day at the farm, do a tour of Lyndhurst with a donkey and attend off-grid workshops. The farm also sells donkey milk soaps and elderberry products. That's a Wrap!, 401 Lyndhurst Road, features hand-knitted wraps and shawls, as well as bedding plants and fresh vegetables. The Firelight Farmgirl, 186 Sweets Corners Road, has vegetables, crafts and handmade artisan soaps. Home decor and furniture are also available. Sliabhin Custom Apparel, 430-A Lyndhurst Road, has a small line of linen/cotton blend clothing, wool and sheepskin, as well as custom-ordered clothing. Goat Ridge Farm, 197 Ellisville Road, offers a walk around the farm with the goats. It sells pastured meats and seasonal veggies, along with functional pottery made at the farm.
If you'd like to stay for a while, Shawmere Cottages on Red Horse Lake offers fully-equipped cottages, a private sand beach, boat ramp and boat rentals. Redfish Cottages, on Lyndhurst Lake, has screened-in verandas with lake views, furnished housekeeping cottages and boat rentals.
Folks come from near and far to enjoy the annual Lyndhurst Turkey Fair in September and in mid-November, Lyndhurst celebrates Christmas with the Santa Claus Parade.
Seeley's Bay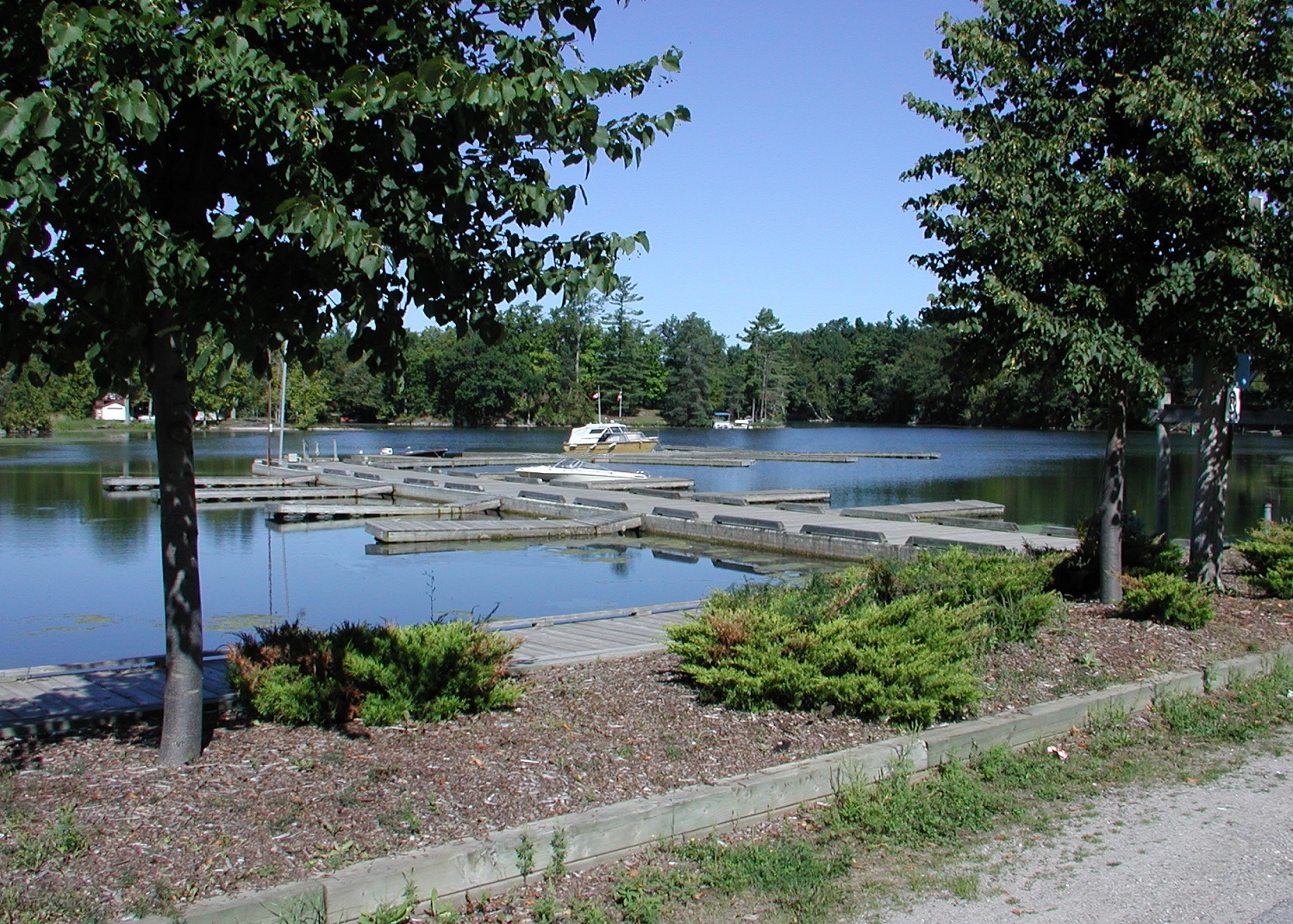 During the building of the Rideau Canal in 1832, Seeley's Bay came to be. It's named after
the Seeley family, who once operated a trading post in the vicinity.  Back in the day, the Rideau King and Rideau Queen, luxurious steamboats, would stop by while cruising the Rideau Canal. Today this charming village on the Rideau Heritage Route continues to attract vacationers, sightseers and anglers.
Whether you arrive by water or on wheels, you'll want to check out these attractions. Ridgway Confections, 159 Main Street, specializes in handcrafted Belgian chocolates. Hidden Meadows Alpacas, 239 Back Street, sells luxurious alpaca yarns and products. The home-cooked meals, gluten-free fare and pizza are a hit at the Junction Restaurant, 295 Highway 15, and if you'd like to stay for a few days, there are options.  Sunny Acres Resort and Marina, 119 Haskins Point Road, has fully equipped, air-conditioned cottages. Melody Lodge, melodylodge.ca, offers a variety of accommodations, along with a mini-store and ice cream. Rideau Breeze Marina, 143 Haskin's Point Road, provides boat rentals, cottages and a marina. The Bay Motel at the junction of Highway 15 and County Road 31 offers accommodation, a gift shop and a Caribbean restaurant called Bay Eats. Cranberry Lake Cottages, 1170 Beach Lane, and Rideau Cove Cottages, 131 Haskin's Point Road, are other spots where you can stay.
Canada Day festivities in Seeley's Bay include a poker run, a fishing derby, a craft market and the Canada Day Royal Parade, while Frost Fest takes place on the first weekend in February. Always, though, the Lyndhurst and Seeley's Bay region is a great one to explore.
Since it's a vacation area, though, many of the businesses are seasonal or open at limited times, so call ahead before visiting. rideaulakes.ca; lyndhurstseeleysbaychamber.ca