By Madeline Kallio
You can feel the magnificence of the Madawaska Valley region in its long rolling hills, tall pines, spectacular vistas and miles of pristine wilderness that stretch all the way to Algonquin Park. In the fall, there is no other place on earth that showcases such a kaleidoscope of colour.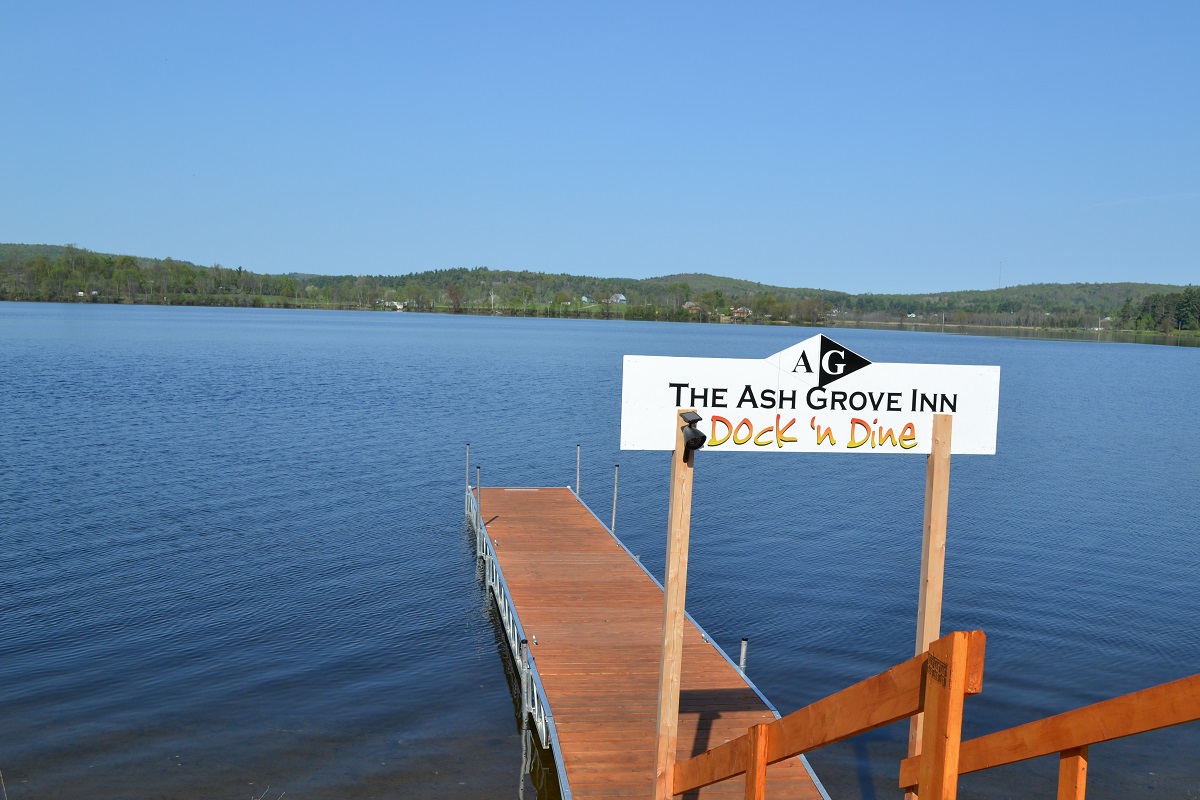 BARRY'S BAY:
The Algonquins knew the beautiful bay, where the Madawaska River widens to form Lake Kamaniskeg, as a meeting place and a bountiful summer hunting ground. Around 1850, to encourage more settlement, the government began building the Opeongo Road (now Highway 60) which extended 100 miles along the Madawaska and Bonnechere rivers to the Ottawa River. James Barry built his solitary cabin on the shore of the bay at Lake Kamaniskeg and it became known as Barry's Camp on the Bay. The men who worked on the road were offered 100 to 200 acres for settlement and they began taking possession of the land in 1860. Lumber baron J.R. Booth brought the railway to Barry's Bay, which replaced the stage coach and made it a supply depot and a site for a sawmill.
Today, the beauty of the countryside attracts artists, artisans and entrepreneurs who offer all sorts of enticing finds. For instance, the Lakeside Pavilion, 42265 County Road 62, features a bookstore, a multi-dealer antique mall, an art gallery and an eclectic gift store with socks made on the premises. The main street of Barry's Bay, Highway 60 (The Opeongo Line), is home to a number of shops: Gift It Grey, 19492 Opeongo Line, sells clothing, jewellery, toys, kitchenware, sweet and savoury items and teas and coffees. Furniture, gifts, jewellery and clothing from all over the world make Grumbling Granny's an appealing place to discover. A wide selection of shoes and clothing is available at Afelskies Shoes, while you'll find women's fashion, sleepwear and swimwear at Talk O' The Town. The Bluebird Local Arts Collective, 19582 Opeongo Line, is a beautiful spot selling art, crafts, herbal teas, vintage clothes and Sigrid's natural skin care products.
The Ash Grove Inn and Restaurant, 42524 Combermere Road, offers home-cooked fare, a beach and rooms overlooking Kamaniskeg Lake. The Pinewood Inn Motel, 378 John Street, has private back doors opening onto a delightful backyard. The Balmoral Hotel Bistro and BrewPub, 16 Opeongo Square, offers rustic rooms along with breakfast, lunch and dinner options. Hannah's Diner, 19500 Opeongo Line, has a varied menu with daily specials. The Madawaska Coffee Co. Café, 19578 Opeongo Line, roasts its coffees in house and also offers soups and sandwiches.
The Township of Madawaska Valley offices, 19503 Opeongo Line, are in the old railway station. It's also home to a railway museum, art gallery and seasonal visitor's centre.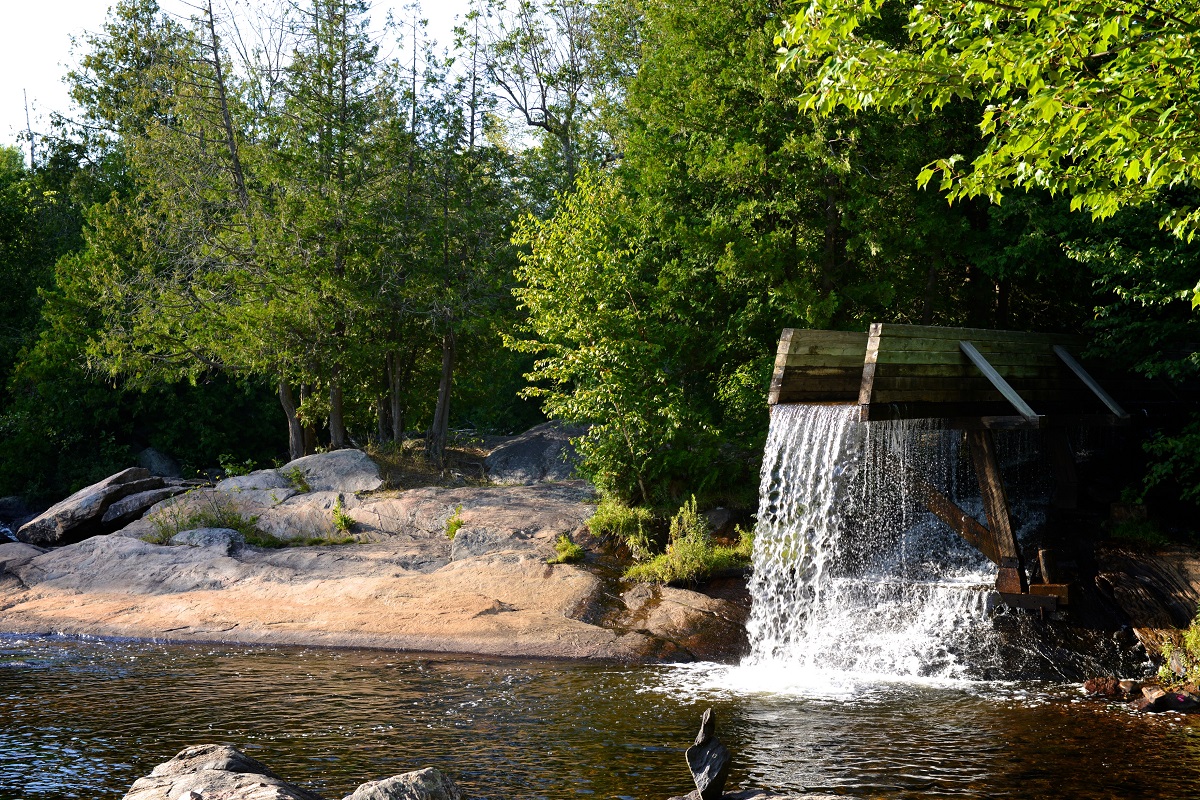 WILNO:
The first and oldest Polish Kashub settlement in Canada, Wilno dates back to 1858. Towering over the village, the twin-spired St. Mary's Catholic Church draws visitors from near and far to see its beautiful stone grotto and stations of The Way of the Cross.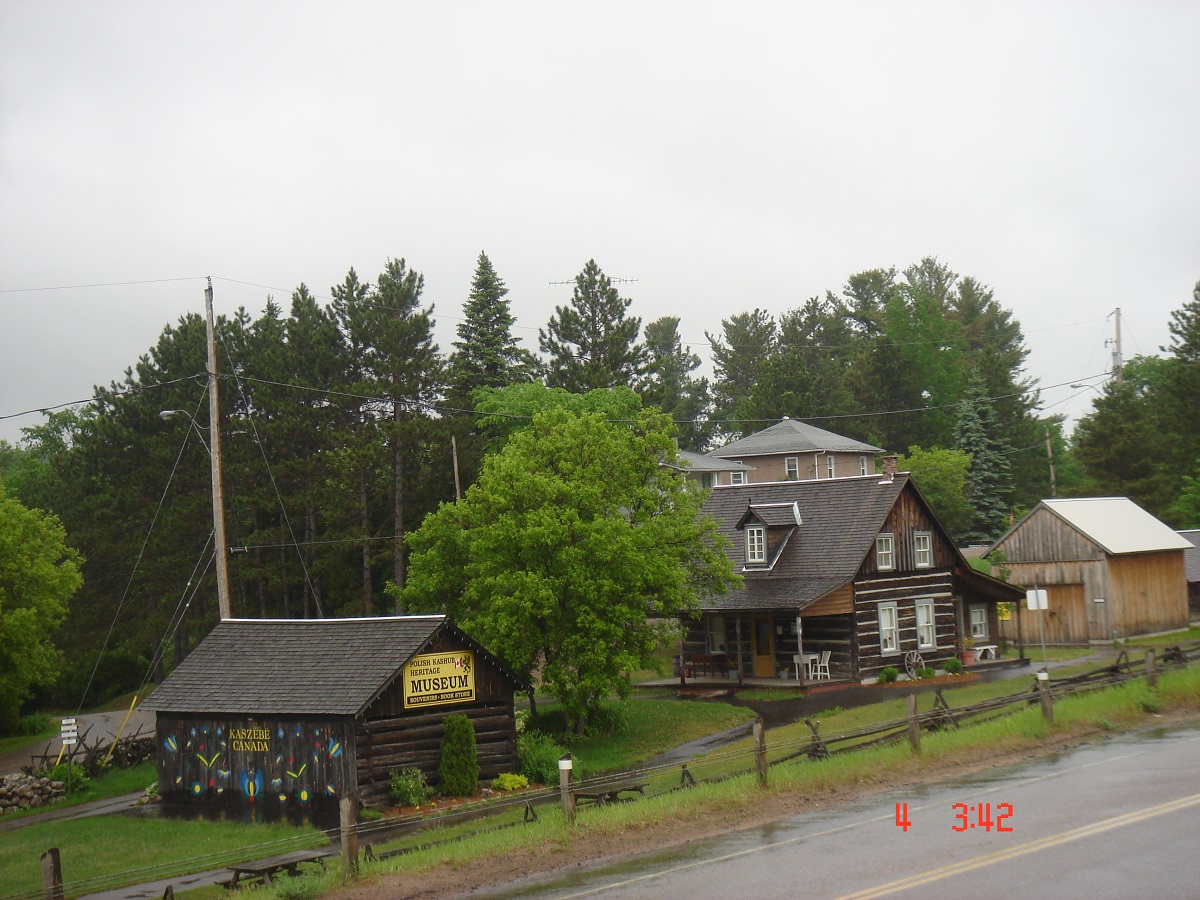 At 1112 Wilno Road North, the former train station grounds have been converted into the Polish Kashub Heritage Museum and Park. Here, authentic log buildings recreate a pioneer homestead. This attraction also includes a resource library, a heritage store and heritage displays, antiques, artifacts, beautiful gardens and Kashubian crosses.
Wilno Furniture by Don's Woodcrafts, 913 Church Street, showcases authentic reproductions of antique Wilno furniture and unique pieces. At the Wilno Craft Gallery, 19 Borutski Street—in what was the original village general store, over 170 Canadian artists and artisans showcase their works. And an artistic garden leads to Hillside Paintings and Pottery, 888 Wilno Road South, where Joyce Burkholder paints in various mediums and Dan Hill makes pottery. Kim Hanewich has painted for over 25 years at her cabin/studio, Studio K Y Hanewich, 395 Trebinski Road, which is surrounded by bush and gardens.
At the historic Wilno Tavern Restaurant, 17589 Highway 60, you'll get a true taste of the region thanks to its hearty Polish fare and Canadian dishes. Accommodations are distinctive too: Once the rectory of the first Polish church in Canada, the Wilno Guest House, Martin Recoskie Road, is an airbnb, as is the Wilno Station Inn–Algonquin Wilno Guesthouse at 17526 Opeongo Line.