By Madeline Kallio
Skirting the shores of Cameron Lake, Fenelon Falls is a welcoming destination in one of Ontario's prime cottage areas: Kawartha Lakes. It's also home to Lock #34 on the popular Trent-Severn Waterway, which provides 386 kilometres of passage for boats between Lake Ontario and Lake Huron. Picturesque streets and businesses, as well as spectacular views of the waterway, make Fenelon Falls an enjoyable place to visit.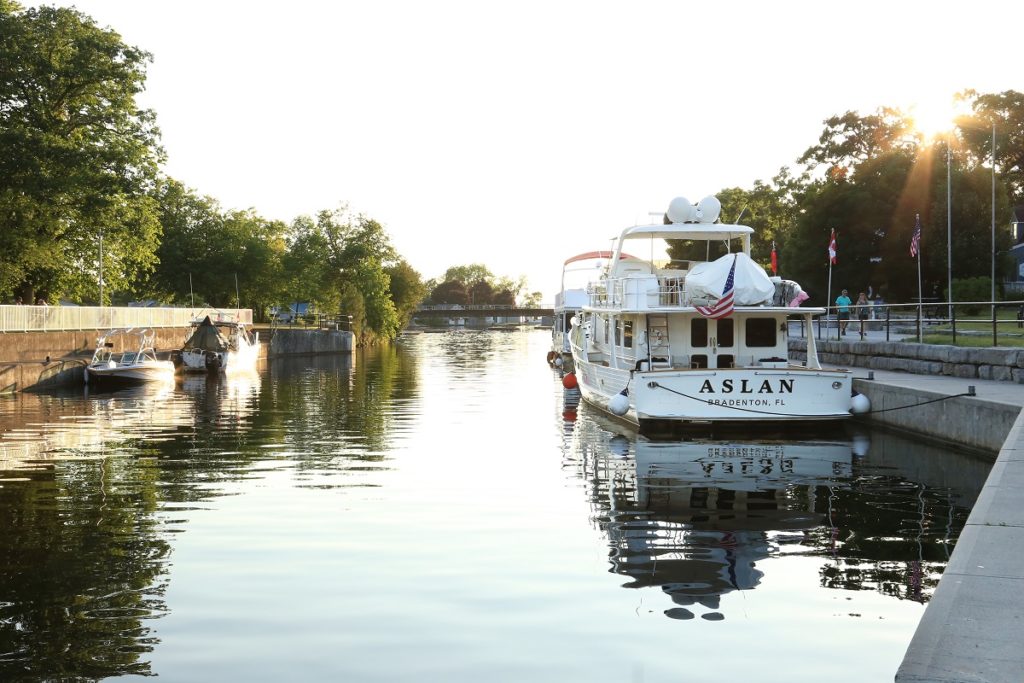 James Wallis and Robert Jameson, Irish immigrants, founded the settlement in 1834 when they built a sawmill at the waterfall. The community was first called Cameron's Falls after Duncan Cameron, who was provincial secretary of Upper Canada. It was renamed Fenelon Falls in 1838 to celebrate Father Fénélon, Abbé François de Salignac, who founded a mission on the Bay of Quinte after coming to the colonies in 1667.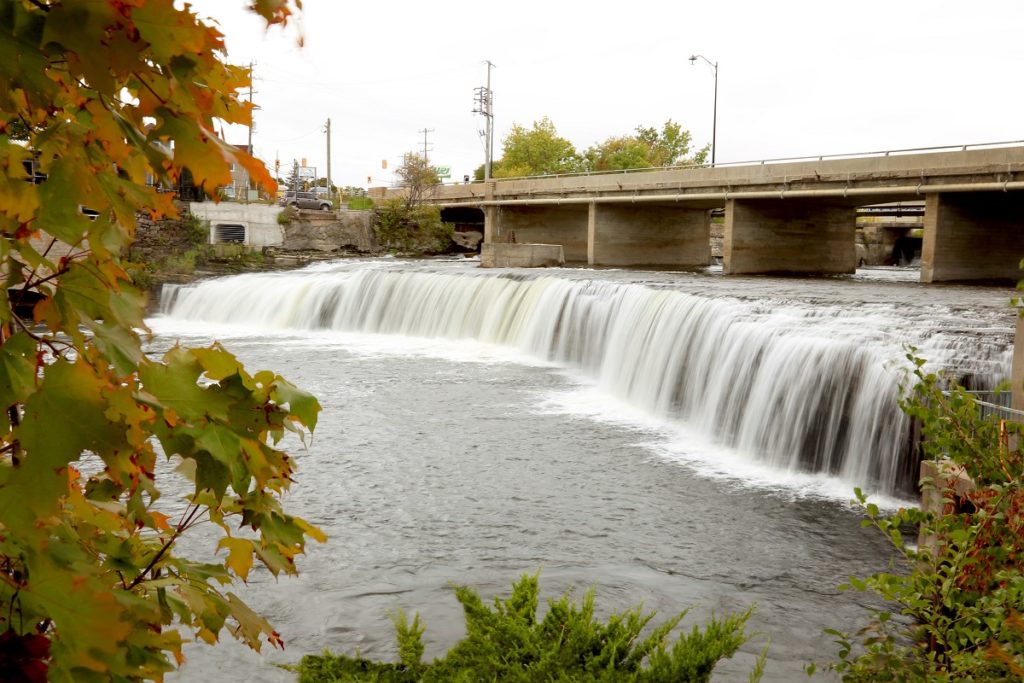 History buffs won't want to miss the Fenelon Falls Museum at Maryboro Lodge, 50 Oak Street. The original home of James Wallis, its exhibits detail the surveying of the region, the settlers, businesses, homes, tools and photographs of times gone by, as well as the archaeology of the area and its First Nations people.
This landmark, located in Garnet Graham Beach Park, is also at the centre of the community. Not only can you watch boats navigate the Trent-Severn Waterway from here, the waterfront setting, in an ancient bur oak grove, is lovely, and community events are hosted through Thanksgiving. Online, Maryboro Lodge hosts the Virtual Museum of the Kawarthas, and serves as a local hub for the arts, heritage and culture: maryboro.ca.
To learn about the historic Trent-Severn Waterway, check out Lock 34. It's right by downtown and you can visit the falls on the lower side of the lock station. Built during the railway age of the 1880s, the historic Fenelon Falls train station is home to the Train Station Gallery Coop. You'll find it at 103 Lindsay Street, where you'll also appreciate the talents and artworks of artists and artisans from the area.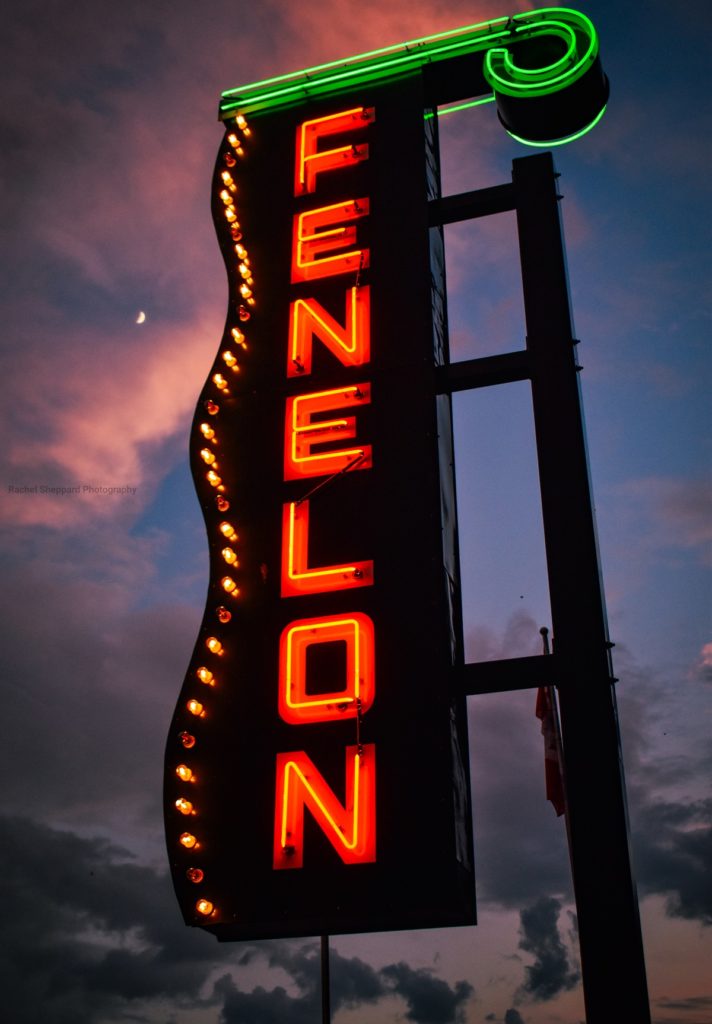 Antique hunters are in for a treat too. At Red Rock Antiques, 1349 County Road 8, you'll find treasures from thimbles to armoires, farm tools to top hats, fine china to primitive dough boards. Feather Your Nest, 122 Northline Road, offers an eclectic gallery of décor items, including painted furniture, shabby chic items and bedding. Treasures By The Locks, 7 May Street, is a multi-vendor market with a mystical lean, carrying items ranging from crystals to candles, vintage collectibles and plus-size clothing.
The Butterfly Boutique, 23 Colborne, features chic women's apparel and accessories, while The Book Lady, 24 Market Street, is a bookshop and literary cafe. Curious!, 10-B Water Street, offers pottery, furniture, jewelry, textiles and more. Snow N Sand, 12 Francis Street West, is a year-round Christmas store that also sells beachwear and focuses on custom embroidery. Barn and Bunkie, 41 Lindsay Street, stocks items for home and cottage while Between 2 Lakes, 8A Water Street, carries yarn, totes, knitting items, crafts and products from The Great Canadian Soap Co. At Diana's Gift Shop, 44 Colborne Street, you'll find ladies' fashions and accessories, giftware for men and hostess sets.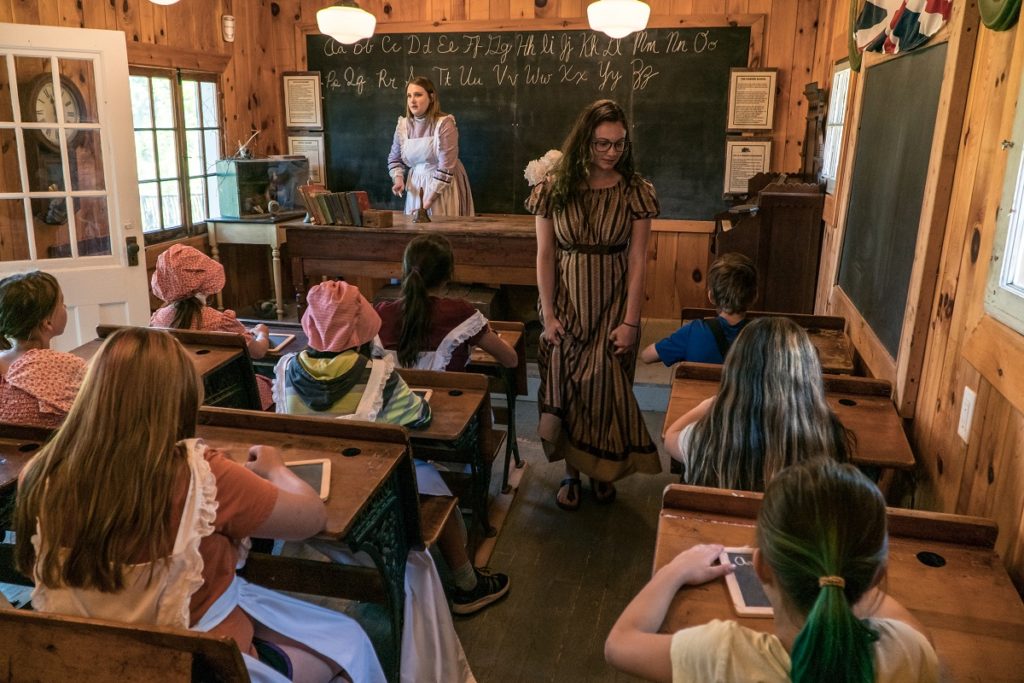 Drop into Colborne Street Gallery, 36 Colborne Street, where you can view and purchase contemporary art, including paintings, drawings, photography, sculpture and mixed media, plus Inuit art from Kinngait Studios, Nunavut. And you'll love the beautiful bespoke woollen blankets by master weaver and artist Liz Pead, available from Liz Pead Studio, lizpeadstudio.com, at 41 Oak Street.
Aa for the dining front, The Cow and Sow Eatery, Murphy's Lockside Pub & Patio, The Locker at the Falls Restaurant and Pub, Sun Ming Restaurant, Fenelon Fish & Grill, Texas Burger, The Little Pie Shack, White Cottage Café and Ziraldo's Italian Restaurant are just some of the enticing spots on Fenelon Falls' foodie scene.
And if you're planning to linger, there are plenty of places to stay overnight. Balsam Lake Boutique Motel, Stone Fountain Motel, Fenelon Inn and Hickory Meadow Bed and Breakfast are options. The Blue Oak Bed and Breakfast, adjacent to Lock 34, offers a water view while Balsam Resort is a beachfront destination with different accommodation options, plus a sand beach and a lovely natural setting.
As for events, the Fenelon Falls Country Living Show is in late April, June brings the Kawartha Yarn and Fibre Festival and Moonlight Madness is scheduled for the end of June with late-night shopping and dining. Along with Canada Day celebrations July 1, July also brings the Fenelon Fair. The Fenelon Falls Car Show takes place on the August long weekend, while Labour Day weekend is the time for the Kawartha Arts Festival. The Parade of One Thousand Candles is November 10 and the last Saturday in November is Santa Day, with the Santa Claus Parade in the evening. explorefenelonfalls.com