Travel
By Jennifer Hartley
In magical Newfoundland and Labrador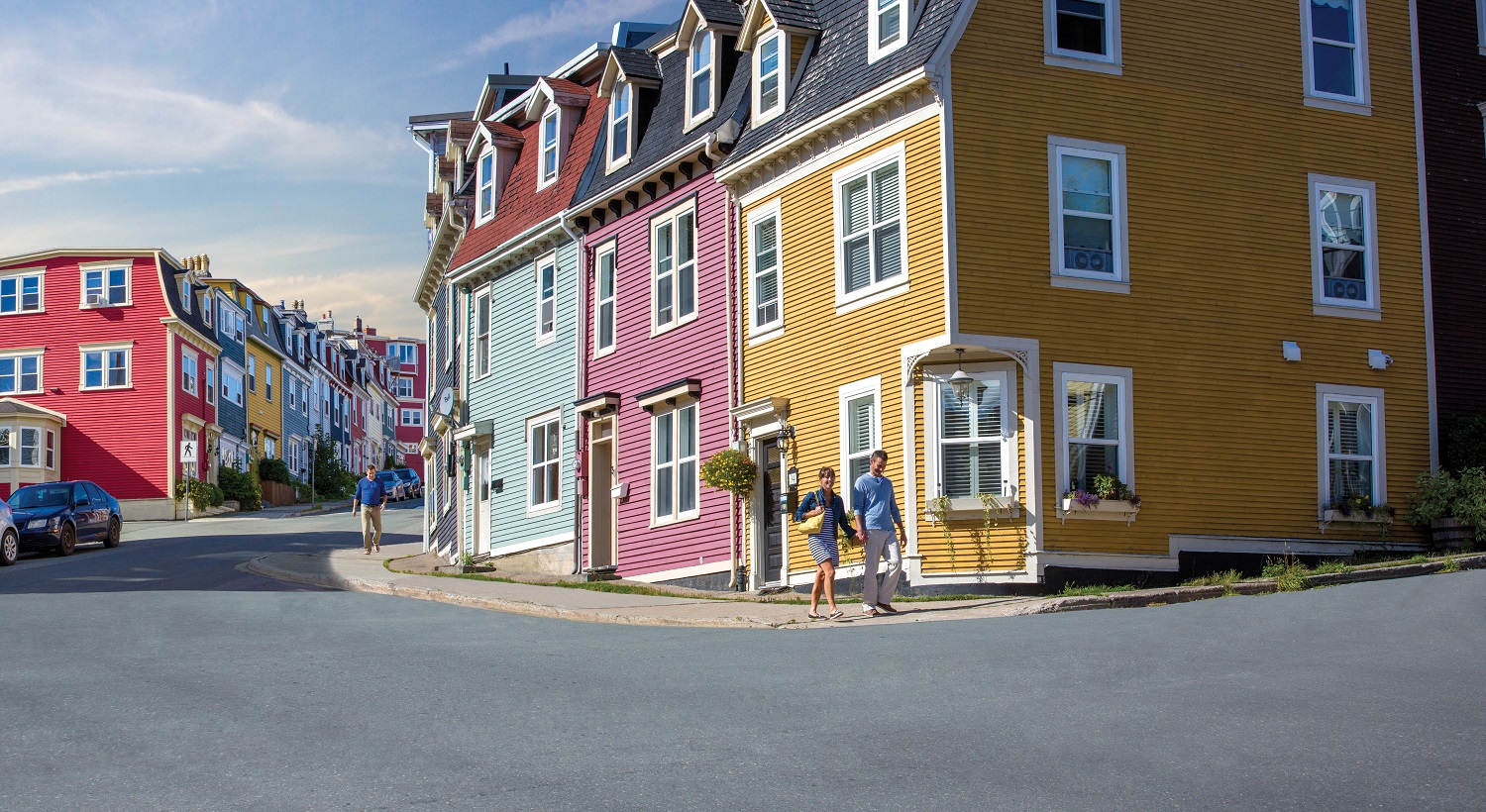 It may be the motto of the Newfoundland and Labrador Tourism Bureau but getting lost and found could not be more appropriate for this magical place. Everywhere you turn on windy roads with spectacular coastal scenery, you find towns and villages steeped in history and culture. A visit to the Rock lingers long after you have hopped on your plane home, leaving you ready to book the first flight back.
Wanderlust may fill your head with the idea of being able to see the whole province, but the province has an area of 405,720 square kilometres. It is more than three times the total area of the Maritime provinces combined (Nova Scotia, New Brunswick, and Prince Edward Island). With more than 29,000 kilometres of majestic, rugged coastline, you're never far from paradise. Wherever you go, you will be overwhelmed by the beauty as well as the warmth and sparkling authenticity of the people.
The Avalon Peninsula, which is the eastern part of the province, was the first area of the province to be settled and offers a perfect getaway.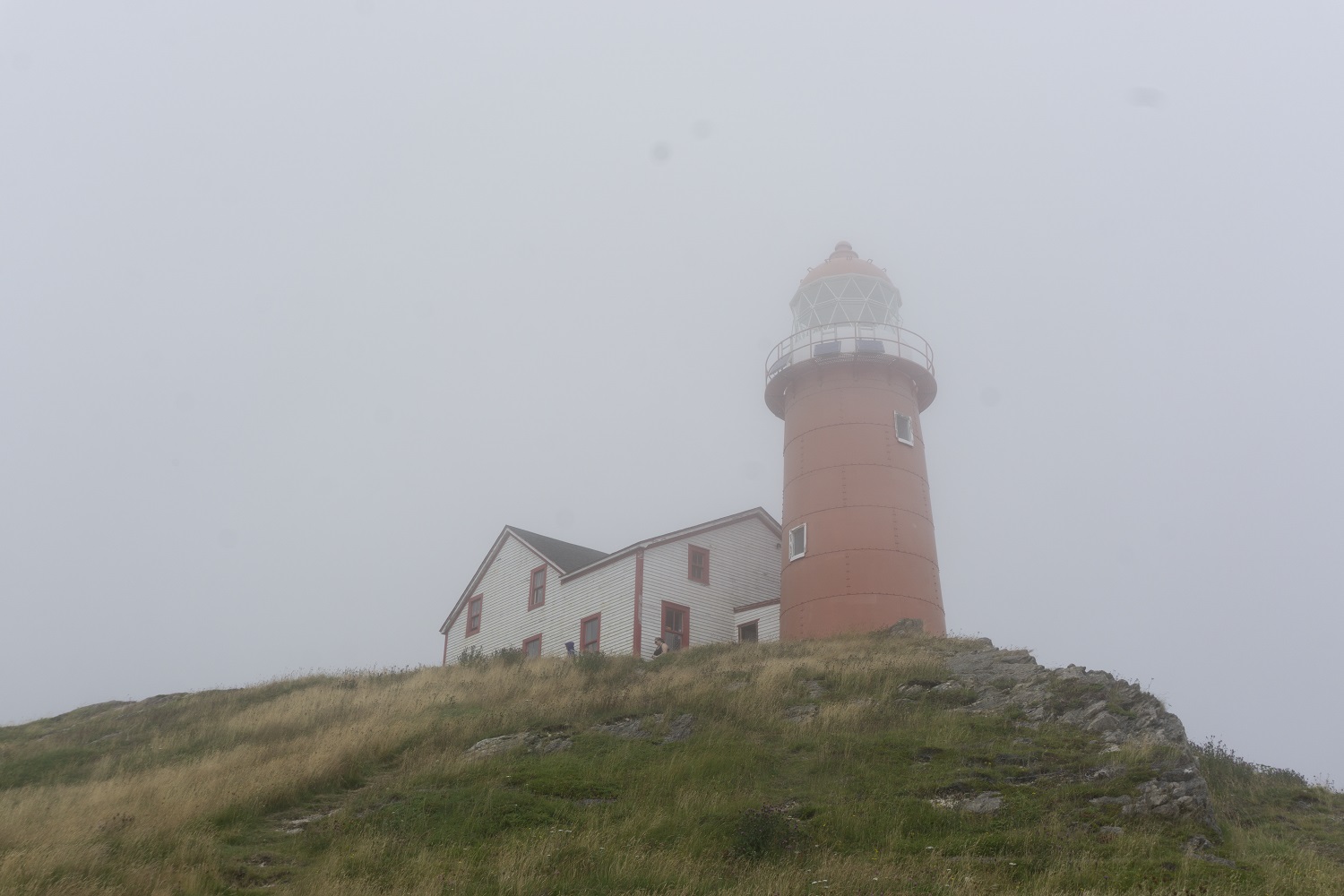 Saintly St. John's
It might come as a surprise that the oldest city in Canada is not Quebec City (it is second), but mighty St. John's, founded in 1497. According to lore, the city takes its name from the feast of Saint John the Baptist and the arrival of Italian explorer John Cabot, who graced the shores of Newfoundland in 1497.
There is no better way to discover this city than on foot. A fire downtown in the late 19th century sadly robbed some of its landscape, but many centuries-old stone buildings remain and pepper the core.
Stroll along Water Street knowing you walk on one of the oldest streets in North America. A commercial hub for all Europeans in its day, today it is still bustling with quirky shops, local cuisine and pub life brimming with live music. (Stop by Foggy Island Candles for homemade candles with clever, witty labels.) Since the onset of COVID, Water Street has been closed to traffic,
making it easier to social distance.
Blocks away from the downtown, meander your way up to Signal Hill. As you do, you will pass the now famous vibrantly painted houses known as Jellybean Row. (More lore—there is a lot of it in Newfoundland— tells the story that sailors painted their houses bright colours so they could see them from the sea…I suspect fog might have prevented that, but it is still a nice story.)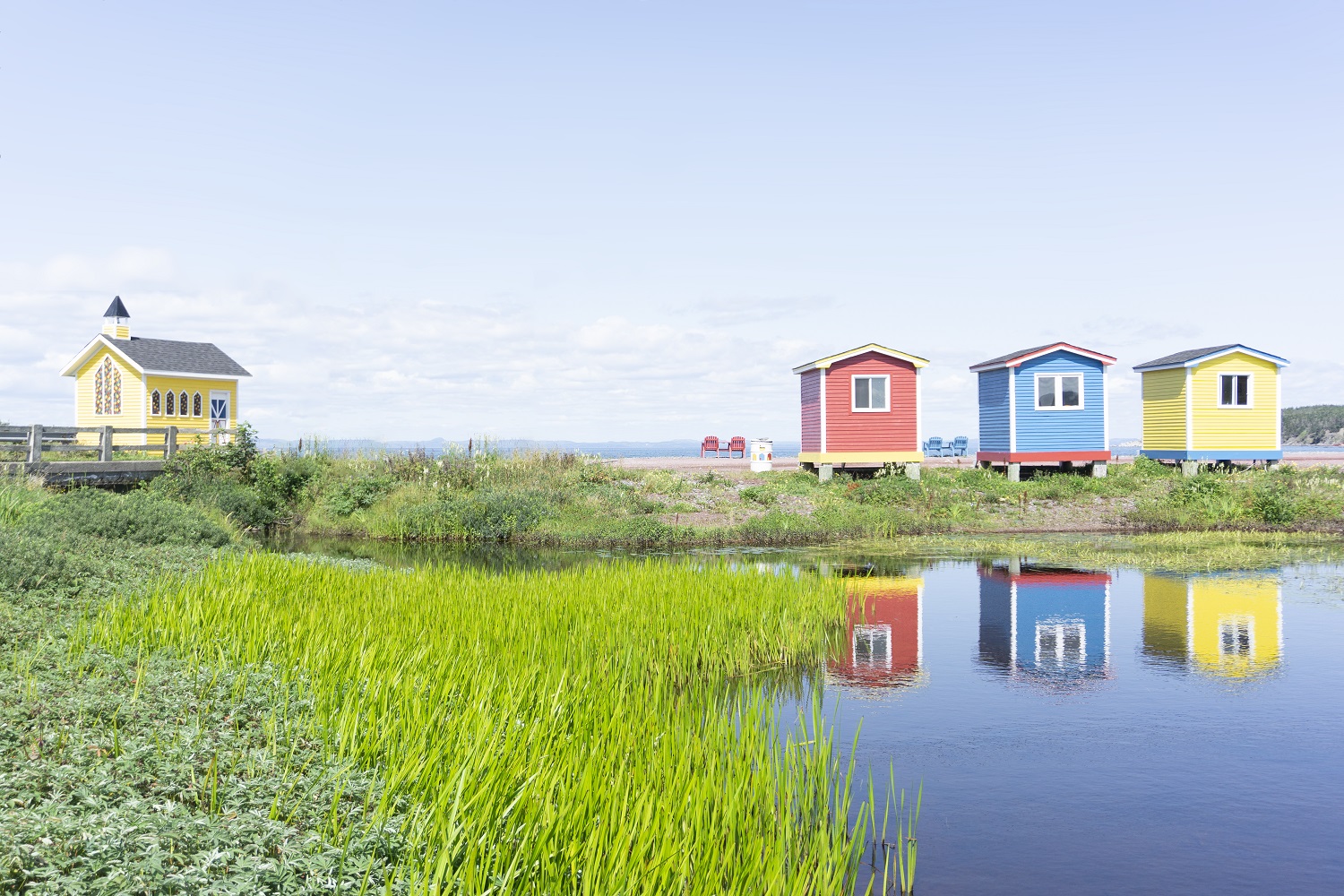 Signal Hill National Historic Site offers a stunning view of rugged shores, open ocean seen from beautiful hiking trails. Not surprisingly, Signal Hill is steeped in history. Communications junkies will love that it was the reception point of the first transatlantic wireless signal by Marconi in 1901. Military aficionados will get a buzz being on the site of harbour defenses from the 18th century to the Second World War. Warm up in the Cabot Tower. Construction started in 1898 to commemorate Queen Victoria's Diamond Jubilee as well as the 400th anniversary of John Cabot's (Giovanni Caboto) voyage.
If on your way up (or down) from Signal Hill and you are there during the summer months and get a bit peckish, there is a seasonal chocolate/ice cream shop, the Newfoundland Chocolate Company. Chocolate bar wrappers are decorated with Newfoundland expressions that will make you chuckle. Of course, they do have "some shockin' good" chocolate too. There are apparently more varieties of English spoken in Newfoundland and Labrador than anywhere else in the world, influenced by England, Ireland, French and Indigenous languages. It has evolved into its own Newfoundland English dictionary (published in 1982) which is full of phrases you won't hear anywhere else. Expressions grace the tables as well as the wrappers.
The Johnson GEO Centre (also on the way) is a geological interpretative centre—a great stop if you are into Earth, rocks, space.
If wine is more your type of agricultural attraction, you might be surprised to learn of the 300-year connection between Newfoundland and the Portuguese port. The Newman Wine Vaults, nestled in a beautiful old building on Water Street is now a provincial museum. They tell the story of how a Portuguese vessel loaded with port trying to avoid pirates came into St. John's for refuge and in the process fell upon the benefits of aging its product in St. John's climate.
St. John's has become a foodie heaven. Cruise down Water Street for countless options. Some of the better-known places include Gypsy Tea Room, The Fish Exchange, Blue on Water and Raymonds. For something a bit more casual there is Yellowbelly Brewery & Public House.
Nightlife in St. John's is not to be missed. It starts late and runs well into the wee hours of the morning. George Street is the place to be and the best thing to do is just go from one establishment to the next for live music and a great vibe. (Be sure to sip on Quidi Vidi Brewery's Iceberg beer, made from 25,000-year-old iceberg water harvested from the bergs that glide along the coast. Made in Quidi Vidi Village, you can visit the brewery/pub. The village is a neighbourhood of St. John's but still retains its quaint fishing community feel and is worth a stop to see its 19th-century buildings,
grab some street food and visit its arts and crafts incubator.)
St. John's is not only the oldest city in Canada, but it is also the most easterly in North America. If you are still up and at it at dawn (or maybe waking to greet the day), within a 20-minute drive of downtown, you can start the day (or finish your night) at the most easterly point of the western world at Cape Spear. It is up on a rugged cliff with a stunning walking path. Newfoundland's oldest surviving lighthouse which served as the chief approach light for St. John's Harbour since 1836 is perched there. If you squint, straight across lays County Clare, Ireland. Not quite true, but it is no wonder that the ties that bind Newfoundland and Labrador to Ireland are strong. St. Patrick's Day is even an official holiday in the province.
After working up an appetite hiking around Cape Spear, head to Petty Harbour, a quaint fishing village. Chafe's Landing is amazing for lunch but save room for a monstrous ice cream treat at Tinkers Ice Cream Shop just down the road. It is worth every calorie.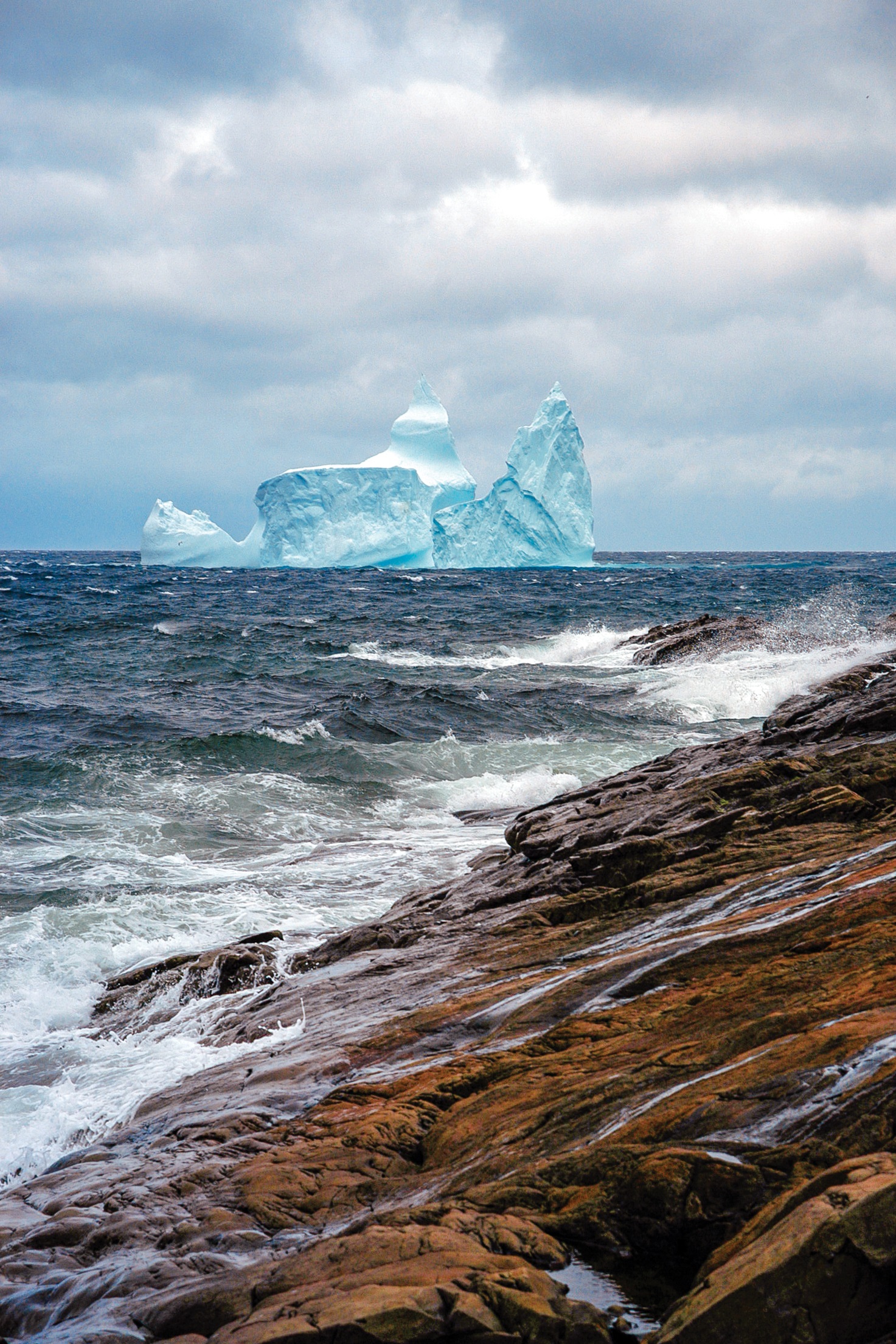 If you have time and like museums, you can learn about the history and culture of Newfoundland and Labrador at The Rooms. It is the provincial archives, art gallery, and museum all in one. You also get a sense as to where that warmth and hospitality of its people come from—and their humour. Some of Canada's funniest people hail from the Rock. Rick Mercer (see his profile inside) Mary Walsh, Cathy Jones, Mark Critch are just a few of the faces that make us laugh from Newfoundland.
But regular people have it too. There is 'Joie de Vivre' that permeates everywhere in the province and the people are the kindest.
Me: "Excuse me, Sir, can you tell me where the Ferryland Lighthouse restaurant is?"
A tourist bus driver: "Oh Love, it is halfway from here to St. John's," (an hour and a half away).
Me: "Are you serious? I am really lost then."
Him: "Hun, I am just pulling your leg. Take your first left and go about one kilometre down the road. You are close."
That kind of humour disarms, immediately putting you at ease. At some point, you need to sleep. St. John's has chain hotels, but there are also some fabulous boutique options. If you are a music enthusiast, then there is no other place to stay than the Jag Hotel. The owner, broadcasting baron turned hotelier John Steele, must be one of the most dedicated Rolling Stones fans. Photos, paintings and music memorabilia from the 1940s onwards are everywhere as great tunes fill the air. The bar/restaurant (Exile) is full of ambiance and is actually one of the go-to bars in St. John's. You will get spoiled in every way at the Jag and the iceberg toiletries are unique.
Hit the road
Throw on some local music such as The Irish Descendants, Alan Doyle or Great Big Sea and hit the road. A good place to start is the Irish Loop.
Avalon Peninsula – Irish Loop
The Loop covers over 300 kilometres and while the driving alone is worth it for the views, it is chock full of memory-making experiences.
For starters, there is the hiking. The Loop is a hiker's dream. Everywhere you go, you will find some kind of path and without fail, beauty awaits you. Long before cars, people often travelled between communities along coastal trails. That history inspired the development of the East Coast Trail, a network of 26 hiking and walking paths.
One of the most memorable and picturesque lunches you will ever have, is a Lighthouse Picnic from the Ferryland Lighthouse. There is a one kilometre walk to the lighthouse, surrounded by the sea on both sides of the causeway/path.
Make sure to take a good look around Ferryland itself. It is one of the oldest European settlements in North America. The Colony of Avalon, as it was named, was founded in the 1620s by Lord Baltimore, whose family later founded the American colony of Maryland. Archaeologists uncovered the foundations of houses and a cobblestone street built in the 17th century and are hard at work. The Museum gives you an idea of what is going on.
A trip to the Avalon has to include a whale watching/boat visit to the Witless Bay Ecological Reserve. Book a boat tour with either Gatherall's Puffin and Whale Tour or O'Brien's Puffin and Whale Tours in Bay Bulls. As you sip an Iceberg beer onboard (why not?), take in the beauty and listen to (and smell) the provincial bird of Newfoundland and Labrador, the Atlantic puffin. About 95 per cent of all North America's puffins breed in colonies around the Newfoundland and Labrador coasts. There is also a great story about the resilience and support of Newfoundlanders. Gatherall's and O'Brien's are/were rivals for the tourist dollar. They were hit so hard by COVID and instead of trying to put the other out of business, they joined forces and took turns for the business so their staff could stay employed and their businesses would survive.
Baccalieu Coastal Drive Another phenomenal drive doable on a short trip is the Baccalieu Coastal Drive. This is a wild drive zigzagging along the coast to a plateau that leads you up to the tip of the peninsula, Grates Cove.
As you travel around Newfoundland, you will discover strange names everywhere as you go. Heart's Delight, Heart's Content, and Dildo. (You may recall a few years ago U.S. talk show host Jimmy Kimmel put Dildo on the map by running for mayor. He also purchased a DILDO sign, similar to the Hollywood sign which now adorns the hills of the town.)
In July 1866, after years of unsuccessful attempts, the first permanent telegraph cable connecting Europe (Valentia, Ireland) and North America was hauled ashore at Heart's Content, placing it in the history books. There is an application with UNESCO to make it, and Valentia, world heritage sites. It is a remarkable museum.
Built on 400 years of history, the first official English colony in Canada was founded at Cupids by John Guy in 1610, and the site is now being excavated. Cupid is also home to Perchance Theatre, a replica of Shakespeare's Globe (as in a roofless, round theatre where you and the actors see each other). It produces classical theatre with a focus on Shakespeare each summer. Fingers crossed you capture a show directed by Lois Brown. She is the one who gave Rick Mercer his start in life as his drama teacher in high school.
Grates Cove greets you at the tip of the peninsula. It feels barren, without a lot going on so it seemed like an odd place to have an outstanding restaurant. But that, it definitely has. The Open Studio Restaurant is a fascinating place. Once a schoolhouse, the downstairs is an open space where artists create, and the upstairs is a small dining room serving eclectic and absolutely delectable dishes made from local ingredients.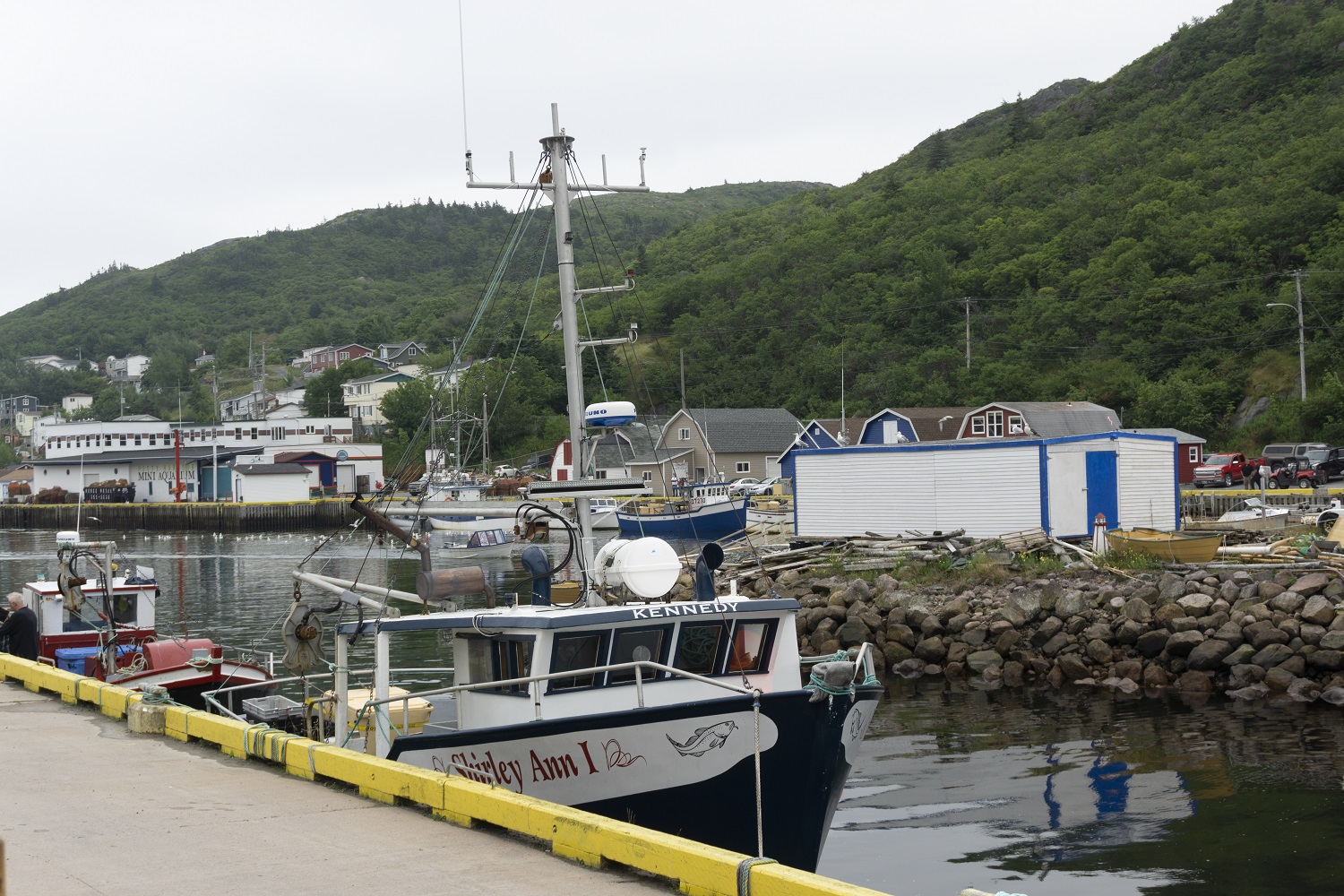 Grates Cove also has an unusual national historic site, with hundreds of rock walls built by farmers to keep roaming animals off their fields. Furthermore, lore has it that John Cabot's ship sank here.
Any aviation enthusiast needs to stop in Harbour Grace. It was from here that Amelia Earhart set out on her solo flight across the Atlantic in 1932. Though devastated by fire several times, the town still retains a wonderful inventory of historic buildings and is worth a visit.
Brigus was the birthplace of Captain Bob Bartlett, the ice pilot who guided Robert Peary to within striking distance of the North Pole in 1909. His home, Hawthorne Cottage, is a National Historic Site, and the town retains much of its 19th-century character. Be sure to take a look at the tunnel they chiselled through rock. It is a perfect example of human creativity when faced with an obstacle. No path to unload your ship? Create one.
As you travel the Baccalieu, there is no better place to rest for the night than the Doctor's House. It is a great home base for the region with a choice of accommodation options. (There is an inn, spacious guest house and suites.) It has peaceful surroundings, as in acres and acres of rambling fields, forests and English gardens right on the ocean. There are even horses, goats and birds on site.
You could spend weeks discovering Newfoundland, exploring all the wonders the province has to offer. There is no doubt you will return. As The Irish Descendants sing: "Come set your spirit free on the winds of history… Come home to Newfoundland and Labrador.