There's nothing worse than being on vacation and not being able to find comfortable accommodation. If you're planning on traveling, make sure you do your research so that you can find a place that suits your needs. It's important to find a balance between price, comfort, and location. Here are a few tips on how to find comfortable and cozy accommodation while traveling.
1. Online research
Another great way to find comfortable accommodation is by doing some online research. There are many websites that allow you to compare prices and read reviews from other travelers. This is a great way to get an idea of what different places have to offer and make sure you're getting the best value for your money. According to ThisHotel, you should look for websites that offer comprehensive lists of hotels in your chosen destination, complete with photos, descriptions, customer reviews, and maps. It's also worth signing up for a hotel's loyalty program so you can take advantage of discounts and special offers. This can help you save a lot of money in the long run.
2. Consider your needs
When you're looking for accommodation, it's important to consider your needs. For example, if you're traveling with a family, you'll need to find somewhere that can accommodate all of you. If you have any special requirements, such as a disability, make sure to mention this when you're booking so that the hotel can provide the necessary facilities. It's also important to think about your budget and how much you're willing to spend on accommodation. If you're on a tight budget, there are plenty of affordable hotels and hostels that offer comfortable rooms at reasonable prices.
3. Ask for recommendations
If you're struggling to find comfortable accommodation, it's always worth asking for recommendations from friends or family. They may have stayed in a great hotel in your chosen destination that you weren't aware of, or they may know of a comfortable and cozy bed and breakfast that would be perfect for your needs. Additionally, online review sites can be a great resource for finding comfortable accommodation, as you can read first-hand accounts of people's experiences. It's always worth reading a few reviews before booking your stay.
4. Consider your priorities
When you're searching for comfortable accommodation, it's important to consider your priorities. Do you need a place with a kitchen so that you can cook your own meals? Are you looking for a hotel with a pool? Do you need a place that's pet-friendly? Think about what's most important to you and use that as a starting point for your search. You can always add additional criteria later on, but it's helpful to have a few key priorities in mind from the beginning. It's also important to remember that your priorities may change depending on the destination. For example, you may be willing to sacrifice a pool for a comfortable kitchen if you're traveling to a city where you'll be able to eat out often.
5. Start your search early
Don't wait until the last minute to start looking for accommodation. It's always best to book your stay well in advance so that you can have a wider range of choices. This also allows you to take advantage of early bird discounts and special offers. If you're flexible with your travel dates, it's worth checking different websites to see if there are any cheaper rates available. Also, keep in mind that the closer you get to your travel dates, the more likely it is that accommodation will fill up quickly. 
6. Read the reviews
When you're looking for a place to stay, it's important to read the reviews. This will give you a good idea of what to expect from the accommodation and help you avoid any nasty surprises. It's also worth checking out the reviews of the area surrounding the accommodation. This can be a great way to get an idea of what there is to do in the area and whether it's a safe place to stay. If you're booking through a website, make sure to read the terms and conditions carefully. Some websites may not offer refunds if you're not happy with your stay, so it's important to be aware of this before you book.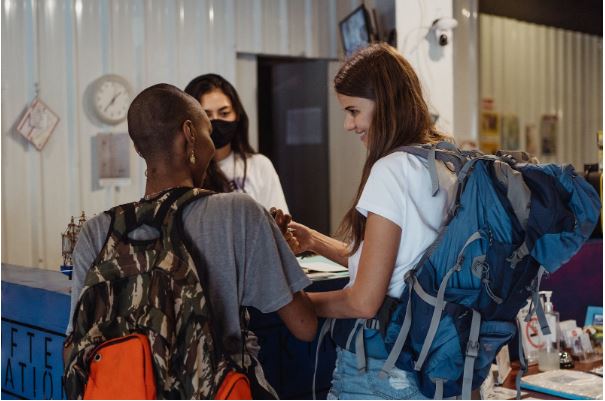 Finding comfortable and cozy accommodation doesn't have to be difficult. By considering your needs, asking for recommendations, and starting your search early, you'll be sure to find a place that's perfect for you. Additionally, reading the reviews can be a great way to avoid any nasty surprises. Just remember to be aware of the terms and conditions before you book so that you know what to expect.