Travel Bug
By Susan Campbell
Stand-alone villa vacations are trending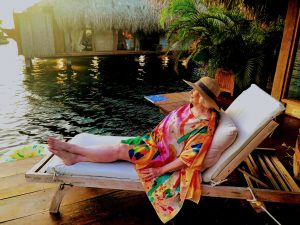 As the Caribbean reopens to tourism this winter, there's been an uptick in requests for private villa and stand-alone accommodations where visitors can socially distance from other guests unlike typical big box hotel and all-inclusive style resorts. And there are many. For example, Aruba has stand-alone overwater bungalows and beach cottages ideal for socially distanced holidays, and Turks & Caicos has many secluded villa rentals that won't break the bank. Or, rent an entire private island retreat in Belize with a luxe villa that sleeps up to 14 people for as little as $4,000 USD per night. When you split the cost with others, luxury villas can be surprisingly affordable as a safe place to escape with those already in your social circle bubble.
Virtual safaris raise funds for conservation
Luxury tour operator and Beyond already live streams wildlife footage from its game reserves in South Africa, but now they offer the very next best thing to being there with unique new virtual safari experiences. These sessions include private zoom chats where viewers can interact with the guides as they tour in real time or ask questions about the animals one-on-one after you've seen the tour online. Proceeds from the booking fees for these virtual sessions go to the Africa Foundation and contributes to their important conservation efforts, especially needed now since they have seen a loss of funds this past year due to a drop in eco-tourism travel. It's great way to plan your next African adventure ahead and help the wildlife as well. Visit: andbeyond.com/virtual-experiences.
Don't miss Le Boat next year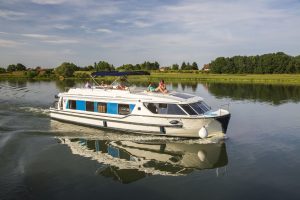 Though you might have missed your opportunity to embark on the Le Boat experience this season, you can book a unique adventure now for next spring. Enjoy a self-guided journey on the historic Rideau Canal between Kingston and Ottawa aboard their choice of 24 premium houseboats with comprehensive amenities including full kitchens, showers, private cabins, and more. And no boating license required. They'll show you how to navigate ahead, and as Europe and North America's largest self-drive boating operator, they really know how to show you the ropes. Choose from their pre-planned fun and interesting itineraries for the whole family or they can custom tailor a trip agenda just for you and your gang. Book short jaunts or long holidays for 2021 at: leboat.ca/en
Eat your heart out Willy Wonka
Chocoholics will no doubt be packing their bags soon to visit this brand-new museum in Switzerland once they see the size of their chocolate fountain— it's the tallest in the world! In fact, the new Lindt's Home of Chocolate museum, shop, and café complex is the world's largest emporium dedicated to this divinely decadent delight. Lindt & Sprüngli's premium quality chocolate is recognized as one of the world's best, but better yet, they are committed to producing sustainably sourced products so you can feel a little less guilty about overindulging while there. (Or anywhere.) Beyond tours and informational interactive experiences, they also offer walk-in chocolatier courses where adults or children can make their own take home treats under tutelage
of master chocolatiers. Visit: lindt-home-ofchocolate.com/en/.
Cheer Oktoberfest from your couch
No reason to cry in your beer if you can't attend a real Oktoberfest this year, EF Go Ahead Tours Online Escape's Oktoberfest offers planned dates this fall where they invite you to "hops online" and raise a glass with a real German tour expert that will enlighten you all about the word's largest beer festival. Alex Peterson – the company's expert veteran 'Oktoberfester' and Munich resident – invites his Bavarian buddies to join him and give you the best virtual oom-pah-pah experience live from Germany that you can enjoy in the comfort of your own home. Don't forget to bring your own beer and pretzels though— they're just not the same virtually. EF Go Ahead Tours has many interactive online escapes covering destinations around the world. Visit: goaheadtours.com/online-escapes/oktoberfestexperience-with-german-tour-director. n
Susan Campbell is an award-winning travel writer originally from Ottawa, but now based in Montreal. Her work has appeared in hundreds of major print and web publications throughout North America. Follow her on Instagram and Twitter @suectravel.