Off the Beaten Path
By Madeline Kallio
Whether it's the magnificent terrain or the pull of history Bancroft delights all the senses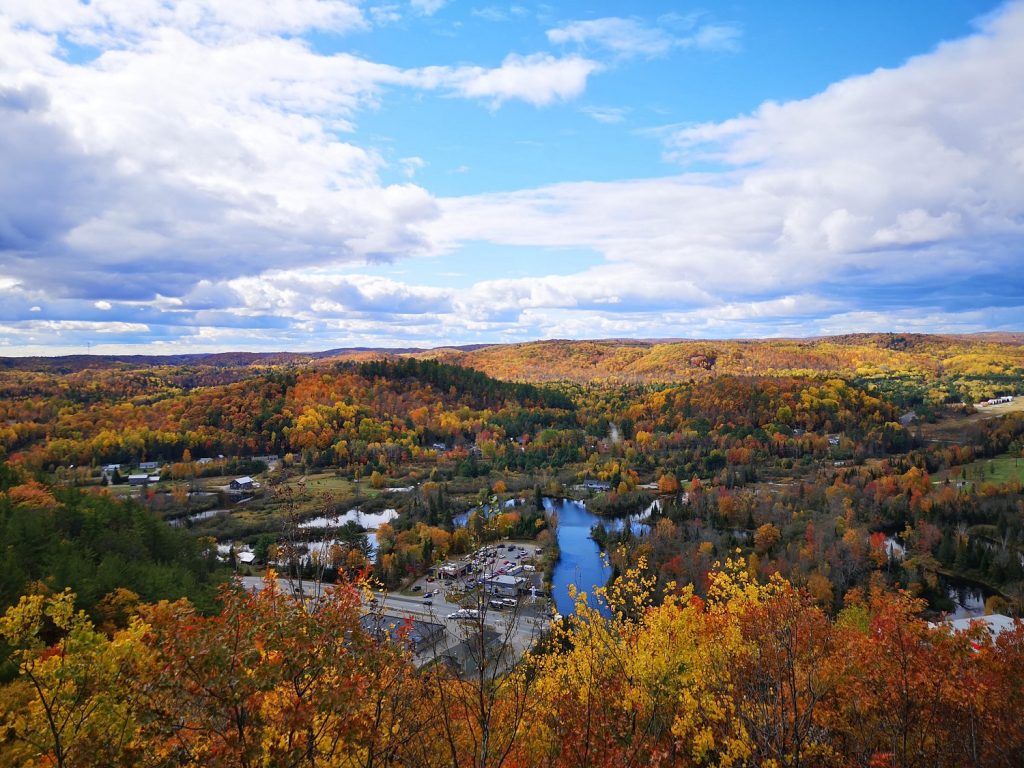 Surrounded by 800 lakes and on the southern edge of the Canadian Shield, the first house in Bancroft was built by a trapper named Clark in 1853. The first settlers were two young, well-educated men from England, James Cleak and Alfred Barker, who arrived in 1855. These were followed by the Irish who were escaping the aftermath of the great potato famine. The name of the settlement changed from York Mills to York Branch to The Branch and, finally, to York River after the stream that flows through the town. Despite opposition, in 1879 Billa Flint, a well-known businessman who became a senator, renamed the settlement "Bancroft" in honour of his wife, Phoebe Bancroft. Bancroft became the eastern terminus of the Monck Road, built for settlement and military use between the Upper Great Lakes and the Ottawa Valley.
The region around Bancroft has a greater number of minerals than can't be found anywhere else in Canada. Mining on a limited scale was carried on from 1880 to 1935 and proved to be most useful in the lives of the pioneers, e.g., quartz was used for glass production, graphite as pencil lead, and talc for baby powder, cosmetics, and paint fillers. Marble was used in the Parliament Buildings in Ottawa and Toronto. In 1949 uranium was discovered with one mine remaining open until 1982. The area today is "a rockhounder's paradise" with popular collecting sites for precious minerals detailed in the Bancroft & District Mineral Collecting Guidebook available for personal exploration. Visitors can participate in Geologist-Guided Mineral Collecting Field Trips in July and August by registering at the Bancroft and District Chamber of Commerce (613 332-1513). Since 1964, the Rockhound Gemboree, which takes place on the Civic long weekend in July/August, is Canada's largest gem and mineral show and has been bringing together over 110 dealers of fine mineral specimens, gemstone jewellery, and lapidary supplies. A must to visit in Bancroft are the rock shops: Lakeside Gems (613 332-9894), 29277 Highway 28 South, has an extensive selection of local and international minerals and semi-precious gemstone gifts and offers geologist-led mineral collecting field trips during the spring, summer, and fall. The Princess Sodalite Mine Rock Shop (613 332-8274), sitting on the working mine site just east of Bancroft on Highway 28, has an incredible array of rocks and minerals from throughout the area and from around the world. The Bancroft Mineral Museum(888 443- 9999), 8 Hastings Heritage Way, is housed in the fully restored heritage train station and has over 400 local specimens on display in the 1200 square foot showroom. The CN Rock Dump is managed as a collecting site by the Town of Bancroft.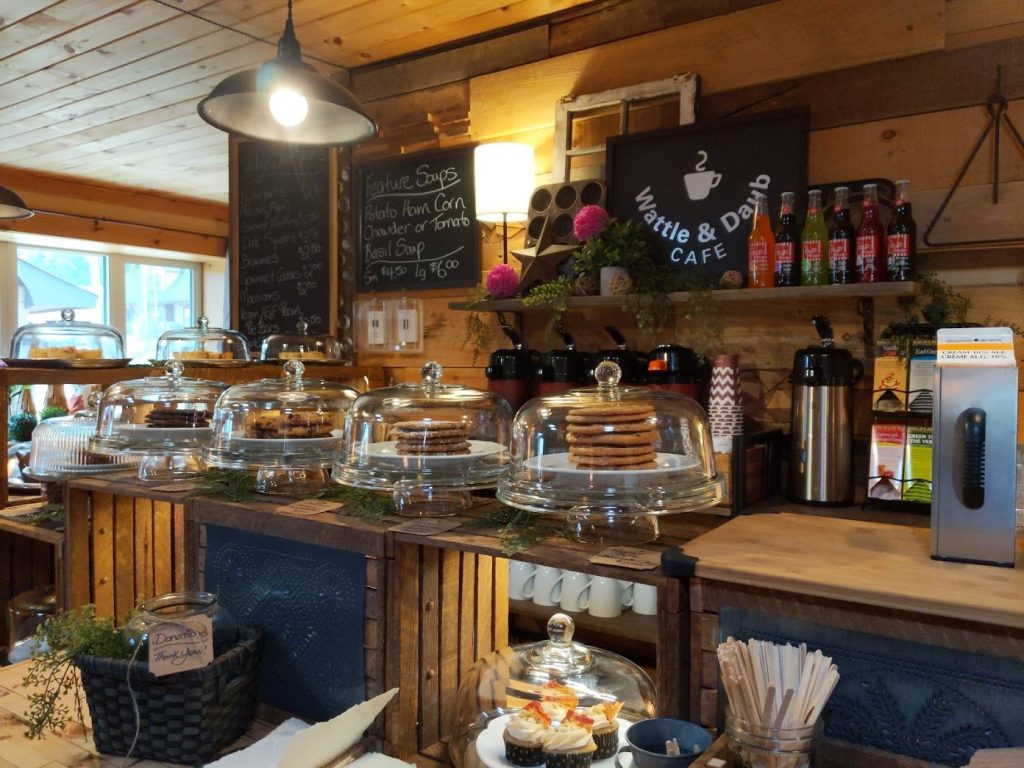 Gems are not the only attraction in this vibrant community. Housed in a 150-year-old hand-hewn timber house in a beautiful park by the York River, the North Hastings Heritage Museum (613 332-1884), 26 Station Street, displays 10 galleries of pioneer memorabilia from the area and a gift shop. The Art Gallery of Bancroft (613-332-1542), 10 Flint Avenue, mounts twelve-monthly exhibits of local and nationally known artists and offers artwork for sale in the Out of the Box Gift Shop. The Bancroft and Area Studio Tour invites visitors to artists' studios the last two weekends of September.
The magnificent terrain beckons the visitor out of doors. An absolute must is a nearly vertical drive up to the 150-metre-high Eagle's Nest Cliff on Highway 62 at the north end of the town, which offers an amazing view of the spectacular countryside of the York River Valley. The 156 km Hastings Heritage Trail follows the old Irondale, Bancroft, and Ottawa Railway bed from Glen Ross (near Trenton) to Lake St. Peter, through Bancroft, and along lazy creeks and rushing rivers. Canada's oldest car rally, The Lincoln Electric Rally of the Tall Pines (416 230-2014) takes place in late November. The Vance Farm Park is a natural environmental setting consisting of 37 acres of walking, hiking, and snowmobile trails. Trips and Trails (613 332-1969), 258 Hastings North, near the Eagle's Nest, is an outfitter and also offers cycling tours, hiking tours, river tours, skiing, snowshoeing, and more. The autumn is particularly spectacular with the blazing leaves along the rivers, lakes, and rocky promontories.
The visitor can choose from a variety of restaurants with varied cuisines and prices. Café B.C. (613 332-5315), 29670 Highway 62 North, serves great homecooked meals and homemade desserts. Housed in the old Bancroft Movie Theatre, the Fudge Factory and Emporium (613 332-1336), 16 Bridge Street West, has 20 flavours of fudge, glassware, pottery, jewellery, clothing and much more. Pine Star Restaurant (613 332-8210), 27523 Highway 62 South at the M and M Esso, has a great breakfast that is served all day, as well as subs and desserts. Located at the top of the hill at 45 Bridge Street West in the old Palmer House, The Granite (613 332-1500) overlooks the beautiful Town of Bancroft. The menu offers made-in-house items with local products wherever possible. The Eagles Nest Restaurant (613 332-1347), 183 Hastings Street North, is an unlicenced family restaurant that has "amazing food at a reasonable price." Dixie Lee Chicken (613 703-7178), 121 Hastings Street North, serves scrumptious fried chicken as well as many other menu items. Vito's Pizzeria Restaurant (613 332-4044), 143 Hastings Street North, serves a variety of pizzas, souvlaki, chicken, ribs, and more. Dave's Place Restaurant (613 332-0186), 4 Madawaska Street, offers Asian and Canadian food. Wattle and Daub Café (613 318-5455), 26B Station Street, serves sandwiches and salads in summer and soups in winter. Bancroft Eatery and Brew Pub (613 332-3450), 4 Bridge Street West, has an eclectic menu that complements a wide selection of beers and ales. The Classics Diner (613 332-2815), 1 Fairway Boulevard, specializes in popular menu options. Cottage Country Fish and Chips (343 476-5685), 141 Hastings Street North, serves a variety of seafood. English-style fish and chips and much more are the order of the day at For the Halibut Fish and Chips (613 332-0110), 220 Hastings Street North. The Kawartha Dairy (613 332-3110), 29572 Highway 28, has a retail store offering a variety of ice-cream flavours and an eclectic selection of other items. Bancroft also has a number of fast-food restaurants.
Bancroft has a number of unique shops, a few of which are listed here. The Stone Kitchen (613 332-6719) is a jam and gift shop at 33 Sherbourne Street North which produces a plethora of flavours of jams, jellies, marmalades, and spreads. The owners of Jungle Imports (343 476-0126), 10 Hastings Street North, travel to the Far East regularly to find the most beautiful and inspiring clothing, jewellery, musical instruments, and collectibles. "Come in and be inspired" at Zihua Clothing Boutique (613 332-2812), 22 Bridge Street West, where you can find ladies' quality clothing, as well as footwear, jewellery, and accessories. Unique gifts, quilting and knitting supplies, and yarn are found at Country North Quilt Shop (613 334- 8240), 254 Hastings Street. West Wind Gallery and Gifts (613 332-1196), 7 Bridge Street West, sells casual clothing and accessories, jewellery, artwork, home decor, kitchenware, and gourmet foods. Winnie's Treasure Shop (613 332-3872), 26 Hastings Street North, carries coins, stamps, and other collectibles. The Old Tin Shed (613 332-6565), 25 Sherbourne Street North, is a primitive country and cottage-style shop focusing on unique and unusual art and decor. Creative Hands (613 318-9055), 145 Quarry Road, is an innovative craft store. Posie's Flowers and Gifts (613 332-5645), 3 Bridge Street West, carries a lovely assortment of flowers, women's clothing, jewellery, accessories, and gifts.
A number of accommodations encourage the visitor to stay on and enjoy this jewel just south of Algonquin Park. Bancroft Bed and Breakfast (613 332-6138), 4 Sherbourne Street, in the old 1889 Embury Home that overlooks the York River Valley, welcomes the visitor with a full breakfast at a downtown location. Waddle Inn Bed and Breakfast (613 332-0884), 211 Monck Road, provides fully furnished suites. Suite in the Bush (613 334-8671), 373 Old L'Amable Road, is a private apartment with cook-your-own breakfast or have it made for you. The Teddy Bear Bed and Breakfast (613 332-4678), 26541 Highway 62, is a cozy home on Tait Lake which serves a delicious homemade breakfast. Hotels you might choose include the Bancroft Inn and Suites (800 219-4900), 528 Hastings Street North, which has a jacuzzi and a fireplace, or the Sword Motor Inn (613 332-2474), 146 Hastings Street North, which is on the river and has an indoor swimming pool, jacuzzi, and sauna. Riverside Suite on the York River (613 603-3070), 10A Alice Street, is an Airbnb self-contained suite.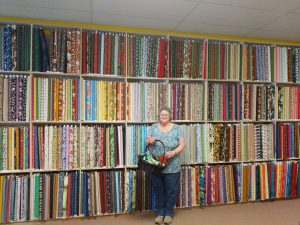 This very vibrant community has a number of community events. The Bancroft Canada Day Celebrations offers a full day of activities. In mid-July, everyone can enjoy Bancroft's Flying Club Annual Pancake Breakfast (613 332-3580) and airplane rides may be available. The Annual Summer Arts and Crafts Guild Show takes place in Millennium Park on Hastings Street North the same weekend as the Rockhound Gemboree and their Christmas Show takes place in mid-November. The Bancroft Santa Claus Parade fills the streets in the first week of December.
Madeline Kallio is a freelance writer and regular contributor to Fifty-Five Plus.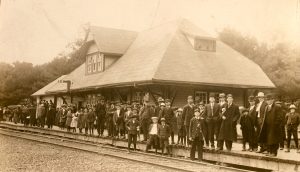 The magnificence of unspoiled natural beauty has drawn many interesting folks and interesting businesses to Bancroft. Nowhere are the fall colours more spectacular! This article could in no way
cover all of the nooks and crannies that the visitor can explore first-hand, but merely offer an enticement to spend some time in this wonderful place. Because of COVID restrictions, there have been many temporary changes that may still be in place. Some of the businesses may also be seasonal or have limited hours of operation, so it is wise to call ahead. More information on all of the sights and sounds can be had from the Bancroft and District Chamber of Commerce (613 332-1513), 221 Hastings Street, the Town of Bancroft (613 332-3331), 8 Hastings Heritage Way, or the Bancroft BIA (discoverbancroft.ca). Come and enjoy.