Florida is a great vacation spot, and though it's known for its beaches and theme parks, there are many other reasons you should visit. The state has hundreds of options for day trips, from wildlife parks to national parks. Depending on what kind of experience you're looking for, you could spend one day getting up close and personal with manatees at Weeki Wachee Springs State Park or swimming with dolphins at Clearwater Beach. This post will cover some of the main reasons to visit Florida this summer.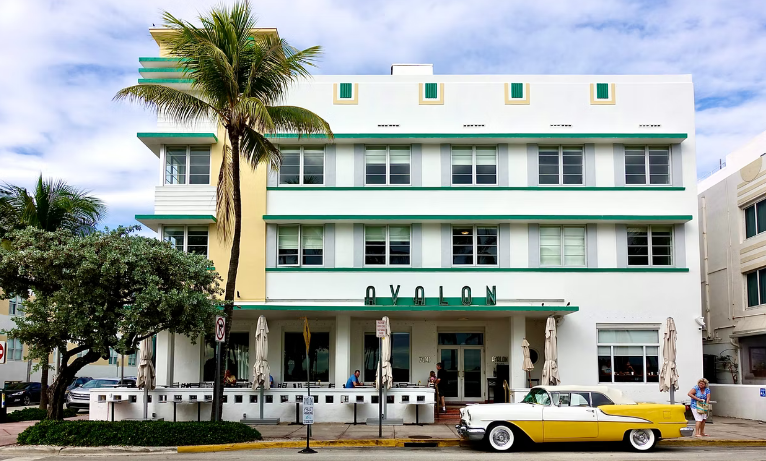 Florida Is Home To A Unique Culture And History
Florida is one of the most diverse states in the United States, with people from hundreds of countries living within its borders. The state has a rich history, with many events that shaped the nation. Florida's diverse population includes people from all over the world who had brought their own unique customs, traditions, beliefs, and languages when they moved here. Florida has also been continuously inhabited for millennia, and it was once home to one of the largest Native American populations in North America. Moreover, it has a rich cultural heritage that dates back to the early Spanish settlers in the 1500s and has been a haven for Latin American communities ever since. 
This melting pot of cultures has enabled the state to become one of the most desirable in the country and a popular destination for young entrepreneurs looking to make their fortunes to retirees who have already done so. Furthermore, it is home to major metropolitan areas like Miami and Jacksonville, full of exciting things to do. You can do things in Miami that are genuinely unique to the city, such as marvel at the art deco architecture to get a taste of Cuban culture. There is so much to see and do that it is enough to last a lifetime!
It Is Very Family Friendly
Florida is one of the most family-friendly states in the US. It's a place where people with kids, young and old, can enjoy the sunshine and beaches with no worries. This makes the Sunshine State an ideal destination for travelers who want to take their whole family on vacation. Florida also happens to be home to many attractions like Disney World and Universal Studios, some of the best beaches in the world, and an abundance of wildlife to experience.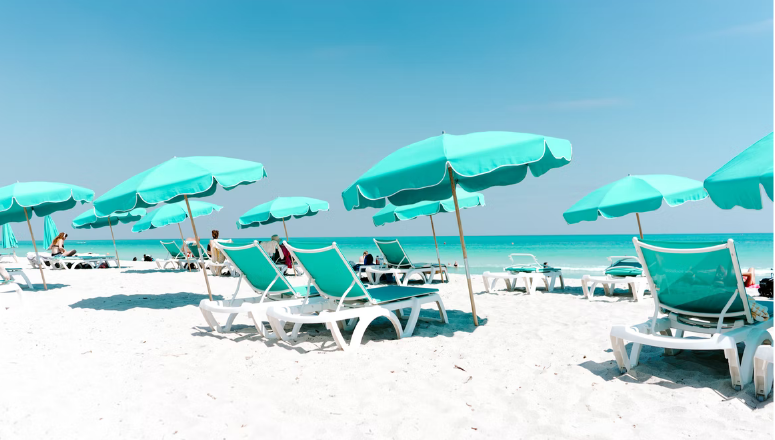 It's Home To Some Of The Best Restaurants In The World
Floridians are known for their diverse food cultures, just like their human diversity. Each nationality that makes this state their home brings in a new flavor that gets added to the overall milieu. As a result, you can find almost any cuisine you desire, from Cuban to French to Korean. Additionally, Florida is well-known for its abundance of delicious and exciting seafood that you can find almost anywhere around the coast. If seafood isn't your bag, you can always head inland and sample fantastic freshwater delicacies like crawfish and big claw river shrimp.
There Are Lots Of National Parks To Visit
Florida has many places to visit and experiences, but its national parks are some of the best. National parks offer a chance to explore natural beauty without worrying about crowds or other people getting in your way. Aside from its human diversity, Florida is home to a wide range of national parks and wildlife, the most famous being the Everglades National Park. However, aside from the Everglades, you have:
Biscayne National Park

Canaveral National Seashore

Gulf Islands National Seashore

Dry Tortugas National Park

Timucuan Historic Preserve
Florida Boasts Some World-Class Beaches
You probably think of beaches when you think of Florida, and the state certainly has a lot to offer beachgoers. The weather is usually sunny and warm, making it a perfect destination for those who want to bask in the sun. There are tons of activities that you can enjoy on the beach, including surfing, fishing, parasailing, and more. There is also plenty of shopping that you can do at local stores or malls that have been developed in the surrounding areas. Some of the most famous include:
Siesta Key

Marco Island

Palm Beach

Santa Rosa Beach

Clearwater Beach
It Is An Amazing Place To Unwind
If you are looking for a great place to relax and take it easy, Florida is the perfect destination. The weather, beaches, and wildlife make this state very unique from other states in the US. You can choose exactly how you want to spend your time, and there is something for everyone to enjoy. Science buffs can visit Cape Canaveral, beach lovers can choose one of the many beaches, and shoppers will be in their element in any of the hundreds of malls. 
Florida has a lot to offer, from sunshine and beaches to historic landmarks and theme parks to casinos and shopping. But it also has an abundance of natural beauty and culture that is hard to find elsewhere, making it one of the most desirable states to live and visit in the country.