Story and photos by Jennifer Hartley
Never more than 56 kilometres away from stunning coastal scenery and the intoxicating smell of the sea, Nova Scotia has beckoned European settlers to its shores for over 400 hundred years and Indigenous communities, including the Mi'kmaq, for millennia before that.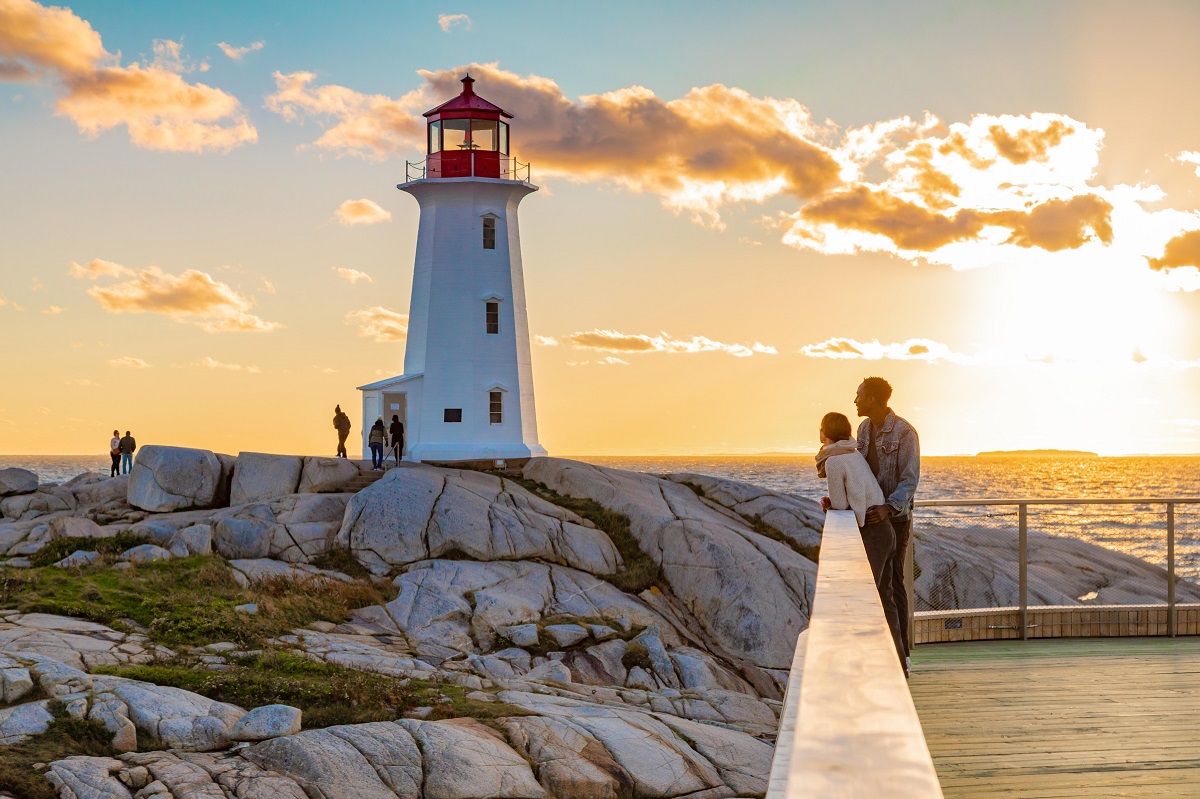 Everything about this province is enticing. Its beauty—including over 13,000 kilometres of coastline, beaches, forests, gardens, food, history, wine, and people make Nova Scotia a magical place.
A four-day trip, following a loop that will take you to Halifax, Peggy's Cove, Mahone Bay, Lunenberg, across to Kejmkujik National Park, over to Annapolis Royal, then Wolfville and back to Halifax, will fill you with happiness. While the destinations are fascinating, the drive to get to them is also beautiful.
Halifax
Downtown is a mix of old and modern. Historic stone buildings pepper the core, while pubs and patios salt the four-kilometres walk along the harbourfront. The Maritime Museum of the Atlantic and the Canadian Museum of Immigration at Pier 21 are also on the route.
For over 100 years, the African Nova Scotian community resided in Africville. The moving stories of these people are captured at the Africville Museum, located near the A. Murray MacKay bridge.
The city has peaceful areas, rich in beauty and history. Pleasant Park has fantastic views of the harbour; Halifax Public Gardens covers 16 acres and has been established for over 150 years; Dingle Park was donated to the city by Sir Sandford Fleming, who was famous for introducing standard time to North America; and the Citadel, an iconic Halifax landmark, dates back to the 18th century.
Halifax also has a vibrant nightlife. Argyle Street is brimming with pubs that feature live music and on Upper Water Street the Lower Deck is an institution. Across the harbour from downtown Halifax, you'll discover Dartmouth. Head to the quaint Fisherman's Cove in Eastern Passage. As a restored 200-year-old fishing village, it has a great beach and boardwalk, along with restaurants and shops.
Hit the Road for the South Shore
Peggy's Cove
About an hour from Halifax is Peggy's Cove, founded in 1811. It's well worth a visit. The graceful lighthouse and the smooth wave-worn granite of the coast deliver. This spot is still an active fishing village; don't miss the 100-foot sculpture dedicated to its fishing community.
Mahone Bay
Mahone Bay was inhabited by the Mi'kmaq for over 13,500 years. Europeans settled here around 1745. Its three churches, standing side by side at the waterfront, are quaint and picturesque. The Mahone Bay Museum provides a great overview of the history of the region. Today, the town is brimming with art galleries and shops such as Amos Pewter.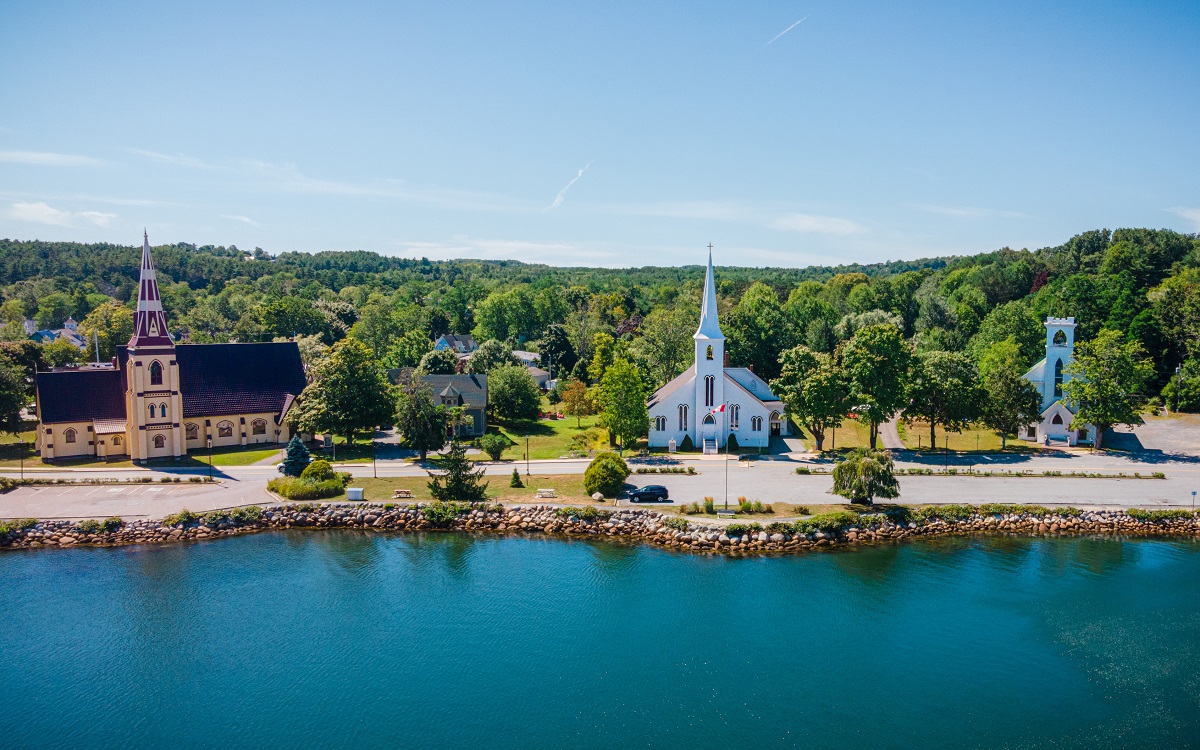 Lunenburg
Lunenberg is a national treasure. Founded in 1753 by German and Swiss immigrants, Old Town Lunenburg, with its colourful buildings—many from the 18th and 19th centuries, is a designated UNESCO World Heritage Site. It's also home to the Bluenose II, featured on our dime. Lunenburg Walking Tours provide wonderful, entertaining insight. Haunted Lunenburg, in particular, is fun. Pay homage to Lunenburg's rum-running past with a pit stop at Ironworks Distillery. Eclectic creations include blueberry and cranberry liqueur.
Annapolis Valley
The scenic Annapolis Valley is Atlantic Canada's richest agricultural region. Wine has been made in Nova Scotia since the early 17th century. The crisp, aromatic white wine Tidal Bay is the first wine appellation for the province; the area's sparkling wines are also delectable.
Annapolis Royal
This quaint town has one of the highest concentrations of heritage buildings in Canada, with over 135, including some of the oldest wooden-frame buildings in the country. Visually stunning, Annapolis Royal has been a magnet for artists. Even the theatre is over 100 years old. Don't miss the dyke walk in the beautiful Annapolis Royal Historical Gardens.
Wolfville
Home to Acadia University, Wolfville has a dynamic vibe and it's at the epicentre of Nova Scotia's wine scene, with eight wineries located within 10 kilometres of the town's centre. It is also home to Grand-Pré, an historically significant site marking the deportation of Acadians from Nova Scotia.
Sleep
Annapolis Royal and its stunning sunsets beckon you to stay the night. The Carlisle House, a grand-dame inn built in 1868, is charming and includes a full breakfast.
Lunenburg has eclectic accommodations, including the small but delightful Brigantine Inn. It offers a great view of the harbour.
Wolfville's Blomidon Inn, another grand-dame historical home, is both magical and majestic.
Fuel
The food scene in Nova Scotia has blossomed over the last 20 years.  There are the classics of course, such as lobster, fish and chips, haddock and oysters, but international influences have turned the province into a culinary paradise.
Halifax:
-The Highwayman Restaurant & Bar on Barrington Street has Spanish flair.
-Bar Kismet on Agricola Street offers funky, creative dishes.
-King of Donair on Quinpool Road is a "must stop." It was the first donair shop in Canada.
-Ardmore Tea Room, a classic diner and local institution, is also on Quinpool.
-Two If By Sea Café, in Dartmouth, is worth the trip for its baked goods.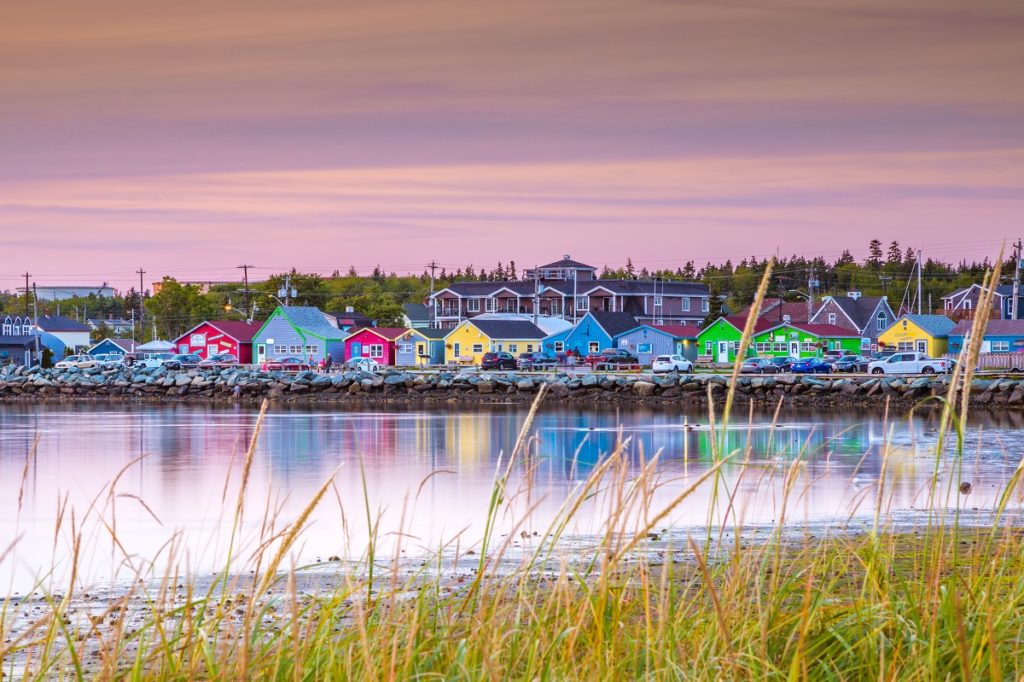 Lunenburg:
-Grand Banker on Montague Street has great chowder.
-Nº 9 Coffee Bar, also on Montague, has fabulous java.
-The South Shore Fish Shack on Montague is a great pick, because you have to have a lobster sandwich in Nova Scotia.
-The Knot Pub on Dufferin Street is a fantastic place to grab a pint.
Annapolis Royal:
-The Mad Hatter Wine Bar is a great spot for local wines.
-Whiskey Teller is an historic pub with signature whiskey and delicious rotisserie.
-Garrison House Inn offers amazing cuisine, particularly the Digby scallops.
Wolfville
-Blomidon Inn offers fine dining in a charming setting.
-Le Caveau, Domaine de Grand Pré features a locally focussed, seasonally inspired menu.
-Church Brewing Co. is a farm-to-table restaurant with a fun vibe.

SIDEBAR
Hike around Kejimkujik National Park and National Historic Site. Established as a national park since 1968, it is recognized for its old growth forest, rare wildlife and traditional Mi'kmaq waterways.