By Mary Ann Simpkins
Ponce de Leon's quest for the Fountain of Youth led him to Florida. Really though? The Spanish explorer was a looking for gold. When he discovered gold nuggets in Puerto Rico, he claimed the land for Spain and King Ferdinand appointed him the island's first governor.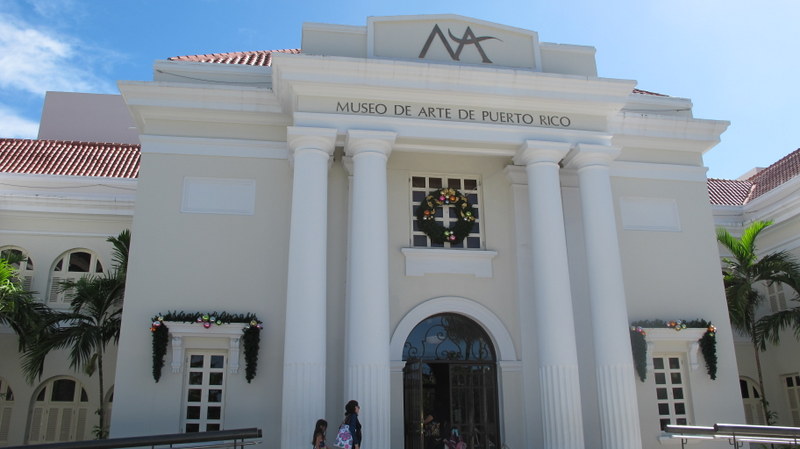 Today's visitors come for the island's wealth of activities. From the history and culture of San Juan to the white sandy beaches that ring an eco-playground of mountains, rainforest and incredible caves, you're spoiled for choice.
Old San Juan
Downtown's National Historic Zone is a compact, easy-to-walk area. Spanish colonial buildings in shades of pink, canary yellow and other pastel colours line the capital's blue cobblestoned streets. When you're tired of exploring on foot, you can board the free Old San Juan Trolley. The tram's 12 stops include the two forts guarding San Juan.
Castillo El Morro protects the entrance to San Juan Bay. Rising above the Atlantic surf, the six-level fort dates back to 1539, ranking as the oldest Spanish fort in the New World. Castillo San Cristobal, a short walk away, is the largest Spanish fortress built in the Americas. The immense, three-level fort, spread over 11 hectares, took over 150 years to construct.At the historic Cuartel de Ballajá, you'll find the Museum of the Americas. Exhibitions centre on the island's cultural heritage, from folk arts like small carved saints to drums and jewellery in the African section.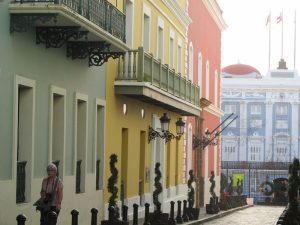 Amid some 800 restored Spanish colo­nial houses, the island's oldest residence is Casa Blanca, built for Ponce de Leon. Occupied by his family for 250 years, it's now a museum with 16th and 17th century furniture.
Ponce de Leon's remains are in a marble tomb at San Juan Cathedral, located in the heart of Old San Juan. What draws gawkers to the cathedral, though, is a glass coffin containing the wax-covered skeleton of St. Pius.
Kitty-corner from the church is El Convento. Originally a Carmelite convent erected 350 years ago during Spanish rule, the hotel is an Old San Juan landmark. Mahogany beamed ceilings, Andalusian tiled floors and antique chests helps maintain its old-world charm.
The city's smallest chapel, the 18th century Capilla del Cristo, sits on top of stone walls with sentry boxes. The chapel honours a horse rider whose race ended when he fell over the wall here. The horse was killed but, miraculously, the rider was saved. An ornate altar holds mementos of many others who've come praying for a miracle.
The city's original fortress, La Fortaleza, is also known as Palacio de Santa Catalina. You can take a guided tour of this Wedgewood-blue mansion that, since 1846, has served as official residence of the island's governor.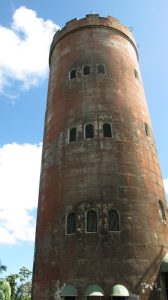 Outside the Historic Zone
Flamboyant trees with flame-red flowers brighten the summer streets in Santurce, the San Juan district known for its artists and major art galleries.  Museo de Arte de Puerto Rico showcases local and international work dating from the 17th-century to the present. You could easily spend half a day here visiting its galleries, restaurant and sculpture garden.  Close by is the Museo de Arte Contemperáneo de Puerto Rico.
A short ferry ride from downtown takes you to Cataňo Island and Casa Bacardi. Founded in 1862, the world's largest premium rum distillery offers a historical tour, rum-tasting and a mixology class. On my tour, I learned "Candy will damage your teeth, rum won't."
Waterside
Puerto Rico lives up to its nickname, Enchanted Island, with a 580-kilometre coastline splashed with beaches. A bus ride from downtown takes you to Alambique Beach and more than 250 stores at Plaza des Americas mall. Golf courses also abound, many at luxurious resorts. For instance, the par 72 Arthur Hills course is at El Conquistador, a resort that also boasts a water park and its own, private island with pristine beaches.
For more secluded beaches, take the ferry from downtown or a 10-mintte flight to Vieques Island. Horses roam freely on this island and you can kayak in the bioluminescent bay.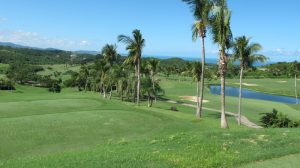 Tropical Rainforest
Over 70 bird species flit among the waterfalls, mango trees, yellow-flowering wild ginger and high ferns at El Yunque National Forest, a biologically diverse tropical rainforest. Hikers revel in the scenic beauty along the 43 trails. El Toro, the highest point, rises 1074 metres above sea level. Yokahu Observation Tower gives you a panoramic view of the turquoise-coloured Atlantic meeting the dark blue Caribbean Sea.
Caves                                                                   
Go cave tubing, spelunking, hiking or rappelling deep in Puerto Rico's mountainous interior. At Rio Camuy Cave Park, the world's third largest underground river, the Camuy, encompasses 16 kilometres of caverns and 220 caves. Take one of the amazing tours and you'll be mesmerized.
Details: discoverpuertorico.com; elconvento.com; elconquistadorresort.com